1 Skill That Defines Each 2013 NBA First-Round Draft Pick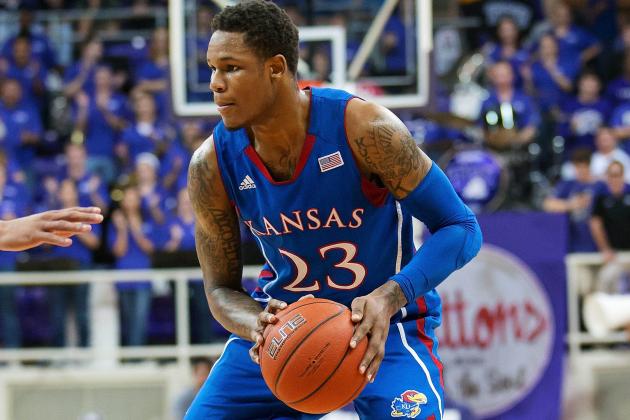 Kevin Jairaj-USA TODAY Sports

Every first-round pick has one standout skill that really defines them as a prospect. Whether it's jump shooting, versatility or shot-blocking, everyone has one strength that led to an NBA team showing interest.
We evaluated the players and highlighted a core strength or skill entering their rookie season.
Begin Slideshow

»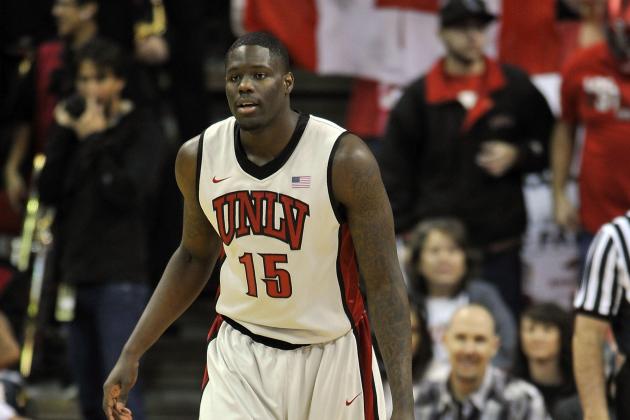 Jeff Bottari/Getty Images

Anthony Bennett has the opportunity to become a deadly offensive mismatch if he's able to exploit his versatility as a combo forward.
He's got the strength of a power forward with the speed and agility of a wing.
And with a promising jumper, Bennett projects as an inside-outside nightmare.
The challenge will be not falling between positions, as we've seen Michael Beasley and Derrick Williams both struggle with the transition.
But Bennett was picked No. 1 for a reason—his offensive versatility could give the Cleveland Cavaliers a routine frontcourt mismatch.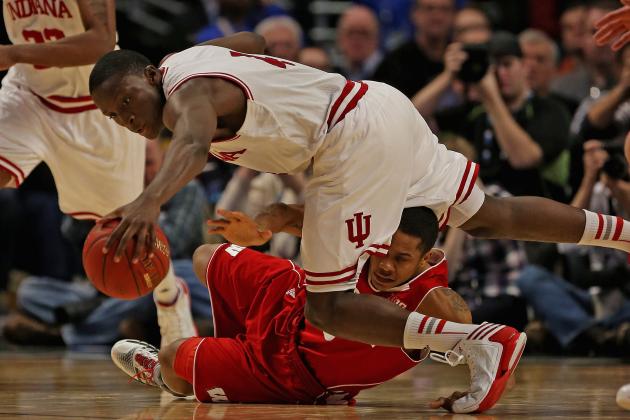 Jonathan Daniel/Getty Images

Activating the motor is a skill, and Victor Oladipo excels at it.
The batteries to Oladipo's motor consistently remain charged. It allows him to thrive in the open floor, defensively and in tracking down loose balls.
Oladipo is a guy who can make plays without having his number called. In a few years, chances are, his primary strength will change as he adds skills and polishes his offensive game.
But as an NBA rookie, that motor should keep him active and productive.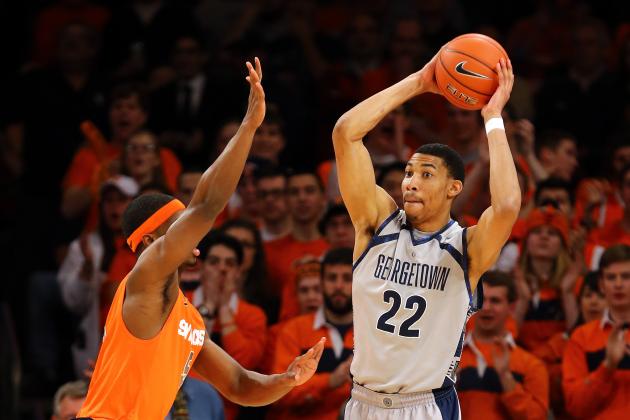 Al Bello/Getty Images

Otto Porter does it all. He's a jack-of-all trades, master-of-none type of contributor.
He leaves his fingerprints on nearly every possession, whether it's as a scorer, passer, rebounder or defender. Porter is the type of guy who can impact a game without putting up points in volume.
Though Porter may not have one glowing strength, his overall versatility should help provide balance in an NBA lineup.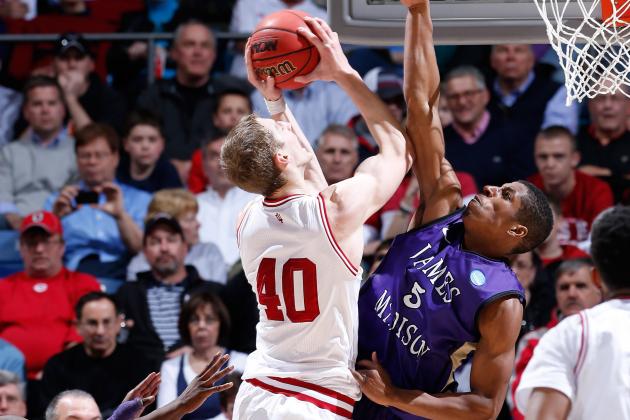 Joe Robbins/Getty Images

Cody Zeller is a polished frontcourt scorer who can generate offense in the post, a lost art amongst NBA big men.
He's a true post threat, with the ability to play with his back to the rim or facing it. Zeller's foot speed allows him to beat slower big men off the dribble, where he can attack the basket and finish with both hands.
With a soft touch around the key, Zeller blends a diverse scoring arsenal and seven feet of athleticism. He's got a No. 2-scoring-option ceiling if he's able to max out his potential.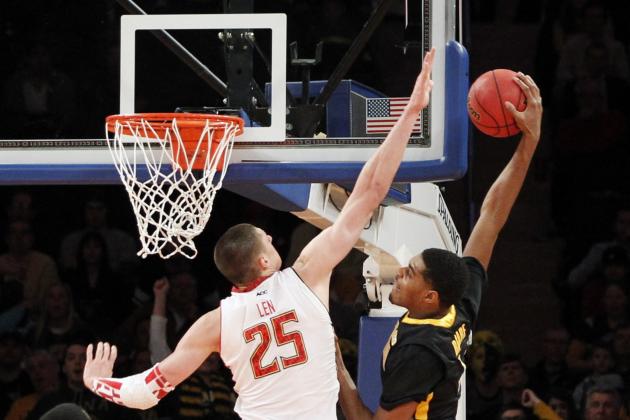 Jason Szenes/Getty Images

We've seen Alex Len produce in spurts instead of steadily throughout a year.
At 7'1'' with a strong frame, Len has a deep bag of tricks, but he's still learning how to effectively use each.
But when you combine his offensive skill set with his size and athleticism, you get a limitless ceiling and two-way potential.
You won't find too many traditional centers who can shake and score like Len. He's got a chance to be one of the top big men in the game when he enters his prime.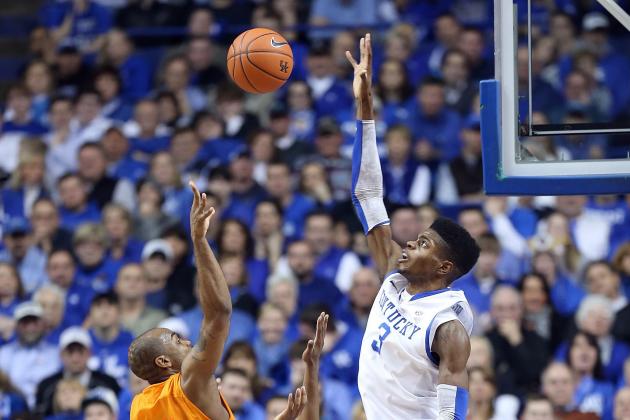 Andy Lyons/Getty Images

Nerlens Noel protects the rim as well as any prospect entering the NBA. At 6'11'', he's got tremendous bounce and athleticism, along with unteachable shot-blocking instincts.
His ability to change a game on the defensive end is what drives his appeal as a prospect. Anything else he contributes is just an additional bonus, though he is a reliable finisher inside.
Noel was drafted to do one thing in the pros, and that's survey the interior and protect the rim.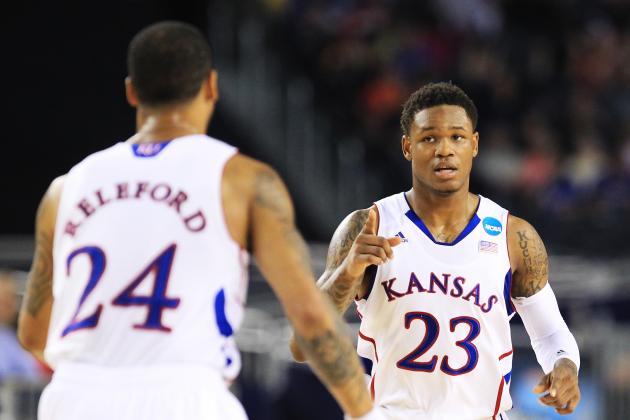 Ronald Martinez/Getty Images

The NBA guys love the mix of high-flying athleticism and accurate jump shooting.
Ben McLemore has a picturesque outside stroke, along with effortless, elite athleticism. He recorded a wild 42'' max vertical leap at this year's NBA combine and shot at 42 percent from downtown at Kansas.
With his lethal jumper and physical tools, McLemore is able to put up 20 points without using his dribble. He'll be a factor from day one as an easy-bucket machine above the rim and behind the arc.
Elsa/Getty Images

Kentavious Caldwell-Pope is your classic perimeter-scoring 2-guard. He creates shots for himself with step-back and pull-up jumpers anywhere from 18-25 feet from the rim.
With a sharp-shooting stroke, every shot is within Caldwell-Pope's range. Perimeter-oriented scorers are typically low-percentage offensive players, considering most of their shots are attempted around the arc.
But there's no doubting Caldwell-Pope's ability to put the ball in the hole, and that's what he'll be asked to do playing off Brandon Knight in Detroit.
Andy Lyons/Getty Images

Trey Burke's pull-up game has helped take his offense to a new level.
With space, Burke can stop and pop in the mid-range or let it go from behind the arc. He's become a nightmare to defend on ball screens, as a pick gives him room to step up and knock down shots off the dribble.
One of Burke's weaknesses is finishing at the rim, given he lacks the athleticism and explosiveness to get up above it.
But with a pull-up jumper, Burke is able to take more balanced and higher-percentage shots by shooting before running into traffic.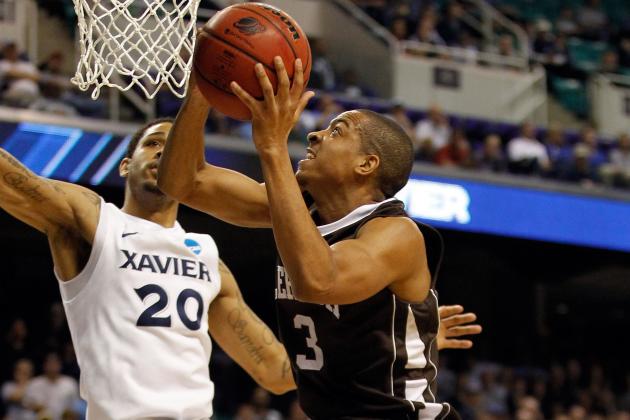 Streeter Lecka/Getty Images

C.J. McCollum has a diverse and refined scoring arsenal. He averaged at least 19 points a game in each year at Lehigh, showing consistent takeover ability as a combo guard.
McCollum plays on an off the ball. He can create with it and finish without it.
As a ball-handler, McCollum is crafty at getting to his spots and separating from defenders. As a 2-guard, he's an excellent spot-up shooter and mover without the basketball.
He'll be used to provide the Portland Trail Blazers with a scoring punch off the bench as the team's projected sixth man.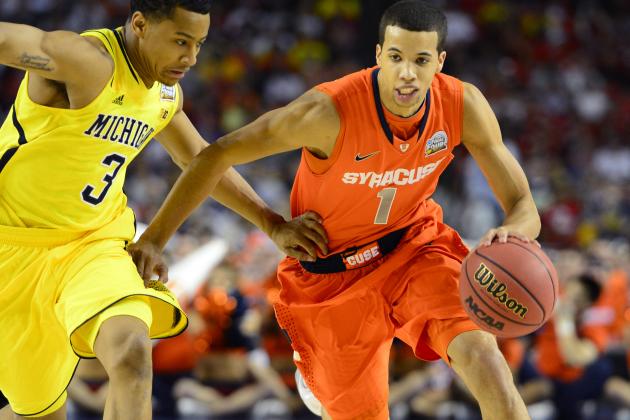 Bob Donnan-USA TODAY Sports

Michael Carter-Williams' glowing strength is his ability to make plays with the ball in his hands.
He's an exceptional athlete who has crazy size for a ball-handler. With long strides and athletic ability, he's able to see over the defense and make plays around it.
Once Carter-Williams gets into the paint, he's a threat to finish, dump off a pass to a big man or kick it out to a shooter.
He struggles to consistently score without a refined perimeter stroke, but his playmaking ability allows him to generate offense as a dynamic facilitator.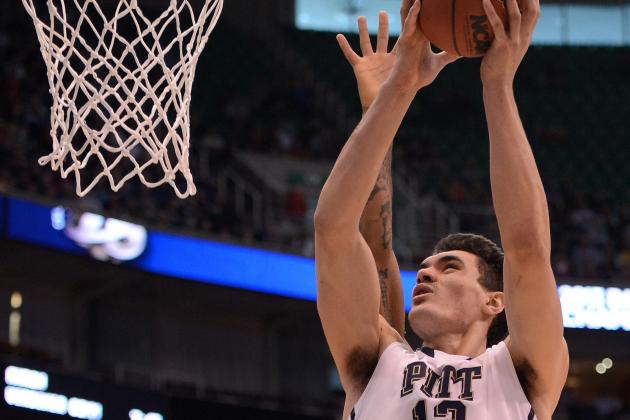 Harry How/Getty Images

Steven Adams is a long-term project, but one that should pay off with time and patience.
He's got strengths that can't be taught and struggles in areas where there's room for growth. At 7'0'' with a 7'4'' wingspan, Adams is a terrific athlete who can run the floor and get up high above the rim.
Adams has shown a soft touch in the mid-range, but he's a work in progress as a shot-creator. It's probably going to be a while before Adams is playing regular minutes, but with his extraordinary physical tools, he'll be a valuable frontcourt asset at the center position.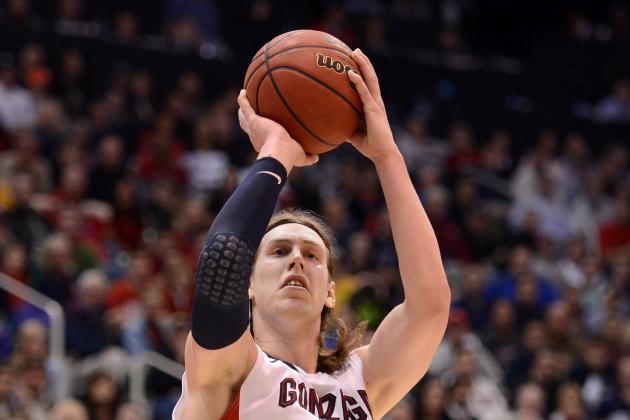 Harry How/Getty Images

Kelly Olynyk is an offensive talent. He's not athletic, and he doesn't jump very high or control the glass.
But he's an extremely advanced scorer for a big man fresh out of college. Olynyk has dozens of moves and countermoves to consistently go to, facing up or with his back to the rim.
He can also step out around the arc and knock down jumpers with comfort.
Olynyk's core strength at the next level will be getting buckets with the game slowed down.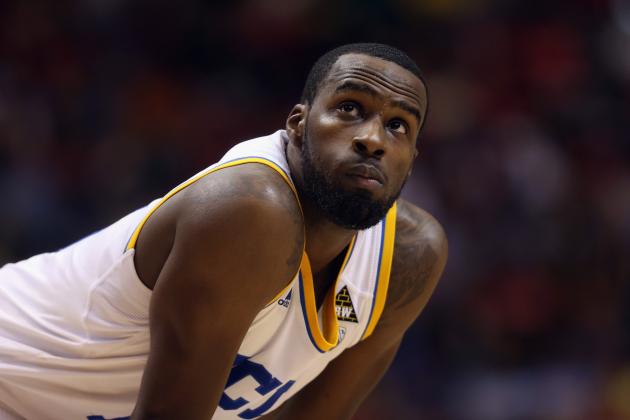 Jeff Gross/Getty Images

Shabazz Muhammad isn't overly athletic or skilled, but he consistently knows how to get himself buckets.
Without the use of a step-back or pull-up jumper, Muhammad averaged 18 points a game as a freshman. He's got a great feel for the rim using a variety of one-handed push shots in the mid-range.
He's relentless when in attack mode, and despite lacking that above-the-rim explosiveness, his strength and instincts allow him to locate the rim and finish.
Muhammad's ability to score without a refined shot-creating arsenal is what's driven his production at the high school and college level.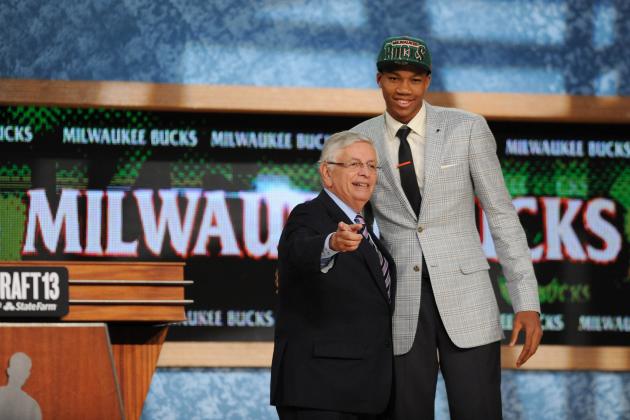 Jerry Lai-USA TODAY Sports

Giannis Antetokounmpo stands 6'9'' with a massive wingspan and smooth athleticism. He's got the perfect set of physical tools for an NBA wing.
But Antetokounmpo actually handles the ball like a point guard. He can create off the dribble, attack the rim or set up teammates for scoring opportunities.
He's a point forward with the ability to play and defend four separate positions. But as an 18-year-old who just left Greece for the very first time, it's unrealistic to expect immediate results.
Based on his unique, two-way versatility, Antetokounmpo has some ridiculous long-term upside.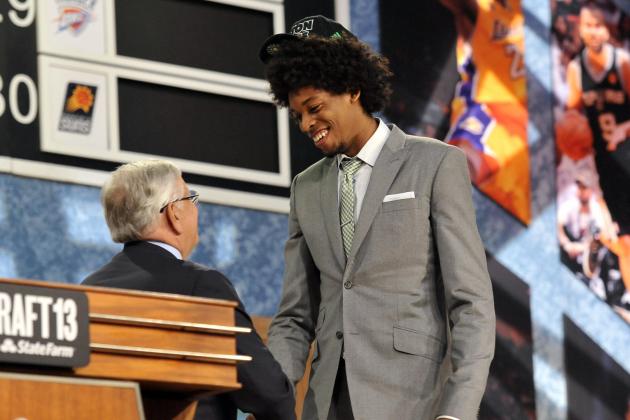 Joe Camporeale-USA TODAY Sports

Lucas Nogueira doesn't currently have many offensive skills, but he's capable of impacting games, thanks to his presence above the rim.
Offensively, he's a pick-and-roll target and strong candidate to pick up a couple of tip-in buckets. He's essentially an easy-basket machine.
Defensively, he protects the rim as well as any prospect in the class outside Nerlens Noel.
At 7'0'' with a ridiculous 7'6'' wingspan, he takes up a ton of space inside. Finishing above the rim and protecting it are the core strengths Nogueira brings to the table.
Dennis Schroeder is lightning-quick off the bounce, making it difficult for defenders to stay in front of him. He's always a threat to beat his man, get into the paint and trigger the defensive collapse.
The NBA has become a breakdown league for point guards. Schroeder possesses pass-first instincts, along with a first step that allows him penetrate and put those instincts to good use.
He's excellent in the pick-and-roll, but his ability to break down the defense using the dribble is what helps free up teammates for open looks.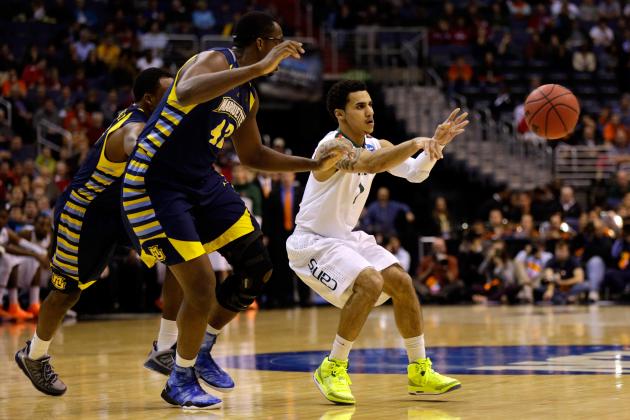 Win McNamee/Getty Images

Shane Larkin was one of the top pick-and-roll point guards in college basketball. He's a triple threat off a high-ball screen, with the ability to hit the roller, attack the rim or pull up over the pick.
Larkin's quickness, vision and jump shooting will serve him well in a pro game that uses frequent pick-and-rolls.
Expect Larkin to see a ton of ball screens around the arc, where he excels at putting up points either as a driver or facilitator.
Sergey Karasev is a disciplined offensive player and led Russia's top league in scoring.
While his jumper is his most refined basketball skill, his offensive maturity is what drives his value. Karasev is the type of guy who can knock down the open shot or make the extra pass.
He's not overly athletic or quick, but he can get to the rack by appropriately timing his drives.
Karasev has a high basketball IQ and projects as one of those mistake-free players who can balance out a lineup.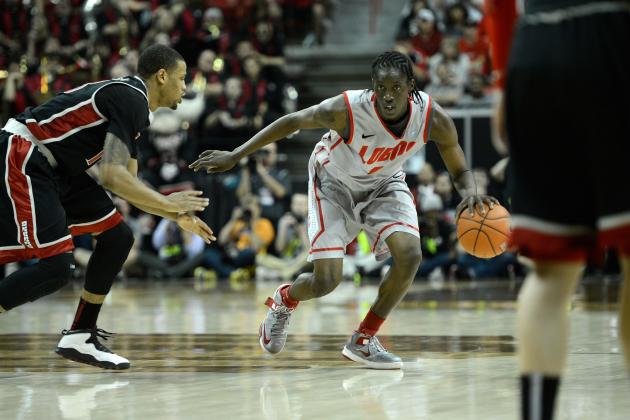 Jeff Bottari/Getty Images

Tony Snell shot it at least 38 percent from downtown in two of three years at New Mexico. He's got a good-looking outside stroke that he uses to space the floor and spread the offense.
Most of Snell's looks come off the catch, where he excels as a spot-up shooter.
Expanding his game off the dribble will boost his ceiling an extra story, but Snell's current core strength is his outside shot.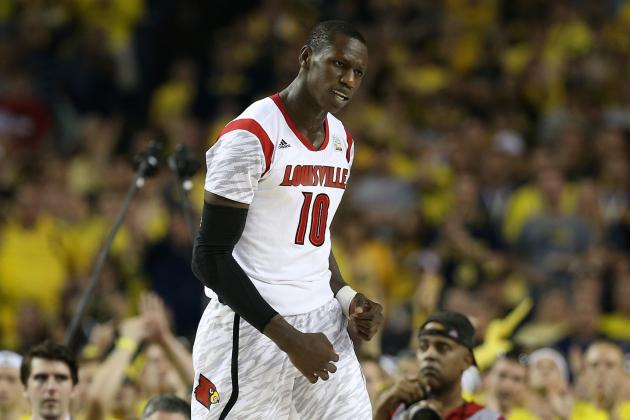 Streeter Lecka/Getty Images

Gorgui Dieng's role in the pros will be the same as it was in college. Louisville won a national championship with Dieng anchoring the defense, using his strong upper body and long arms to thoroughly protect the rim.
At 6'11'' with a 7'3.5'' wingspan, Dieng has size, length and an aggressive shot-blocking mentality.
He's not much of a scorer, and probably won't see too many offensive touches, but Dieng could be a long-term backup center, thanks to ability to eat space and man the paint.
Andy Lyons/Getty Images

Mason Plumlee is one of the top finishers in his class, thanks to his 7'0'' size and effortless athleticism. But it's his hand-eye coordination that often goes unnoticed.
Plumlee can catch off-target passes and finish them in one motion, and he's a glowing target for lobs because of it.
He shot at least 57 percent in each of his last three years at Duke, illustrating his efficiency as a finisher at the rim.
That field-goal percentage shouldn't stray in the pros. He should still pick up a ton of easy buckets playing in Brooklyn.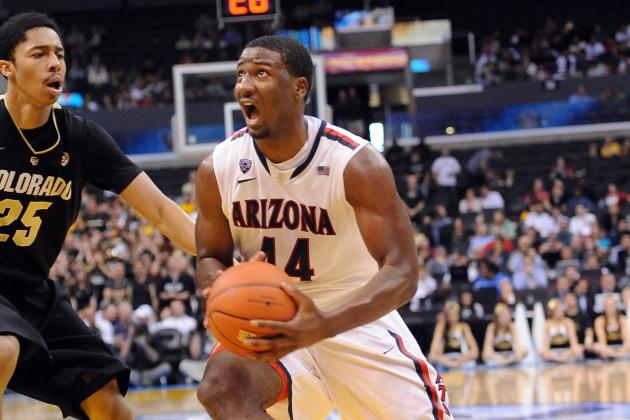 Jayne Kamin-Oncea-USA TODAY Sports

Solomon Hill can play multiple positions on the floor because of his offensive versatility. He's got the mobility and skill set of a wing, yet has the shoulders and strength of an interior-oriented player.
Hill can handle the ball, attack the rim or step out behind the arc and knock down threes.
He's a complementary scorer who can put the ball in the hole in a variety of different ways.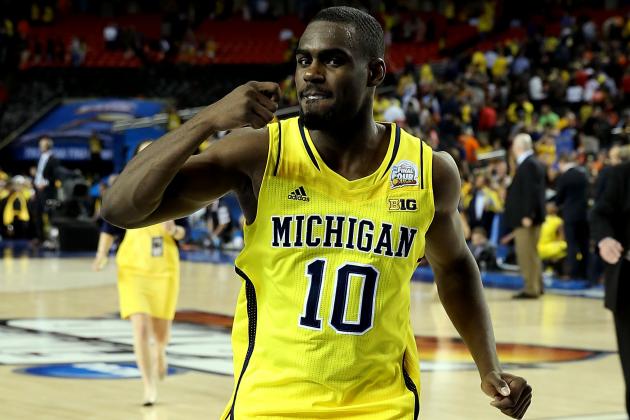 Streeter Lecka/Getty Images

Tim Hardaway Jr. is a perimeter-oriented scorer who can play off the ball or create his own shot with it.
As a one-on-one scorer, he's able to separate in the mid-range and knock down shots. As a complementary scorer, he can spot up from behind the arc.
He's pretty erratic, which is fairly common with perimeter scorers. So is his ability to heat up and score points in bunches.
Hardaway Jr. projects as a guy who can come off the bench and provide a unit with some offensive firepower.
Jamie Squire/Getty Images

The Los Angeles Clippers took Reggie Bullock to help spread the floor and provide their lineup with a shot-maker.
Bullock shot it nearly 44 percent from downtown as a junior at North Carolina. He's got a beautiful looking stroke with mechanics that remain consistent whether he's open or challenged.
He moves effectively without the ball to free himself up, and can catch, gather and release with a smooth overall delivery.
Bullock doesn't get to the rack much, and though he's fairly one-dimensional, he projects as a specialist in his area of expertise.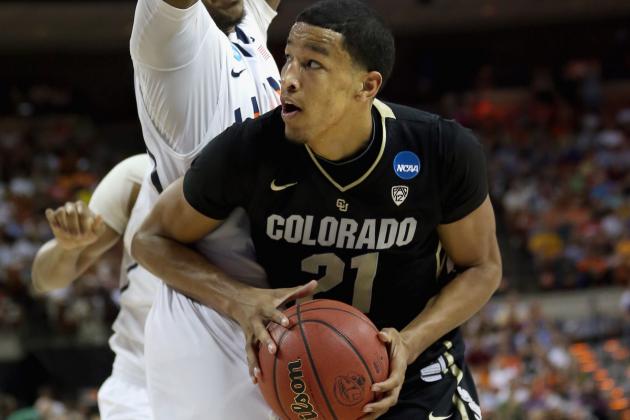 Ronald Martinez/Getty Images

Andre Roberson averaged over 11 boards a game in back-to-back seasons at Colorado.
But he's only 6'7''.
His motor, instincts and ability to anticipate allow him to rebound at a high level, despite lacking the size of a big man.
Roberson isn't much of an offensive player, so Oklahoma City will likely keep it simple for him. Roberson excels at cleaning the class, which will be his one and only task when he enters an NBA game.
Mike Stobe/Getty Images

Rudy Gobert doesn't have many basketball skills just yet, but at 7'2'' with a 7'8.5'' wingspan, his presence is felt regardless.
He's got a 9'7'' standing reach, which means he can nearly touch the rim standing flat on his feet.
Gobert's strength revolves around his activity level inside. He finishes plays, protects the rim and scores at the low block. He's a target offensively and a disruption on the defensive end.
Don't expect Gobert to spend much time outside the paint. He'll be used to take up space and make plays above the rim.
Livio Jean-Charles has a great feel for finishing plays, whether it's slashing off the ball or converting a pick-and-pop.
At 6'9'' with a 7'2'' wingspan, he's got power-forward measurements and the mobility of a small forward.
Jean-Charles scored 27 points in the Nike Hoops Summit, when he torched Team USA at the rim, time and time again. He's able to elude defenders in the air and turn tough tough scoring angles into easy ones.
There isn't much upside here, but Jean-Charles is a disciplined offensive player and reliable finishing target.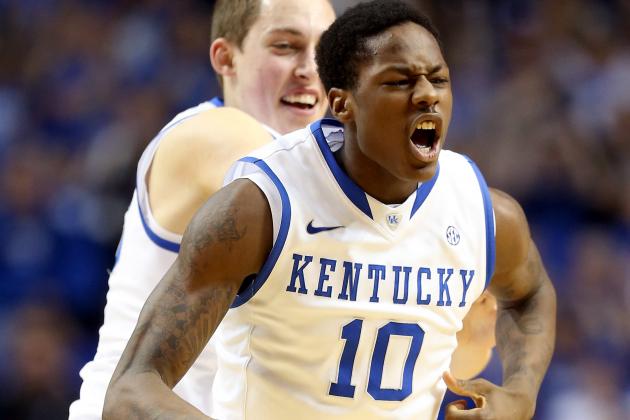 Andy Lyons/Getty Images

Archie Goodwin's most valuable skill is his ability to attack the rim and finish with authority. He's an explosive athlete with good size for a 2-guard, though he struggles to consistently convert from the perimeter.
Even with a broken jumper, Goodwin was able to average 14 points a game as a freshman at Kentucky.
When there's an opening or gap in the defense, Goodwin is quick to hit it. He got to the line over six times a game and threw down a number of vicious dunks over helpless defenders.
Goodwin's ability to attack consistently puts pressure on defenses.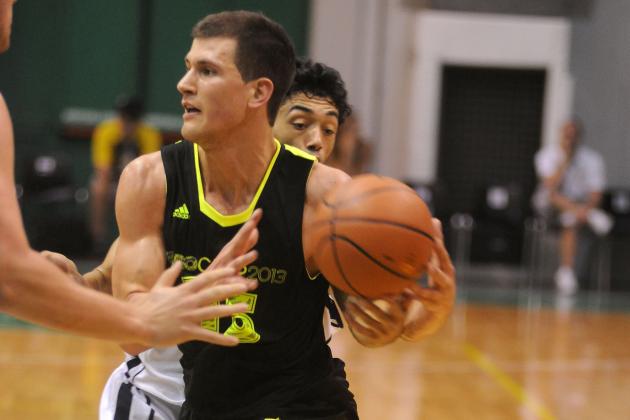 Roberto Serra/Iguana Press/Getty Images

Nemanja Nedovic is a dynamic playmaker with explosive athleticism. He's not a pure point guard and lacks the size of a 2.
But when you put the ball in his hands, he's going to make something happen—whether it's for himself or a teammate.
Nedovic excels at attacking and finishing at the rim, but his ability to create off the dribble sets up teammates for buckets. He projects as a player who can come off the bench and spark a lineup in need of life.