San Jose Sharks: Ranking Top 5 Blue Lines in History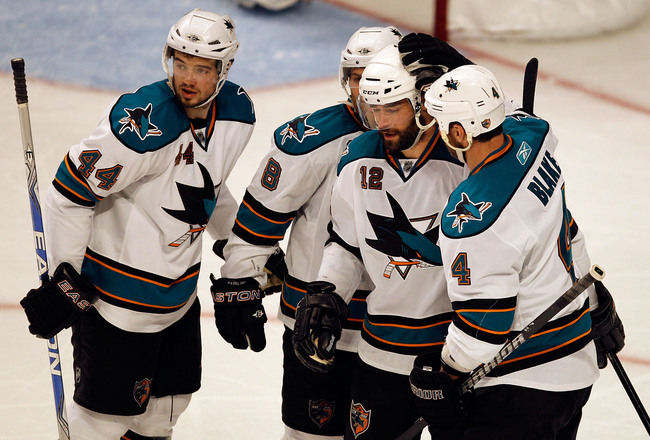 Rob Blake was part of an elite San Jose Sharks blue line
Jonathan Daniel/Getty Images
Doug Wilson is general manager of the San Jose Sharks. He also patrolled their blue line in the last two seasons of his illustrious career.
Thus, it stands to reason that they would be a team built on its back end during his tenure. It also makes sense that a player that scored 12 goals and 36 assists on a bad team in the final 86 games of his career would put even more value on puck-moving defensemen.
The current Sharks have the blue-line strength to move the unit's second-highest paid player to forward in 2013. In an overview of the unit done for Examiner.com, Brent Burns was projected to play the eighth-most minutes at the position barring significant injuries (mostly as a fill-in and on the power play).
You do not make that move if you are thin on the back end. But do the Sharks have enough talent to be one of the best blue lines in their history? Here are their top five units all time by season...
5: 1999-2000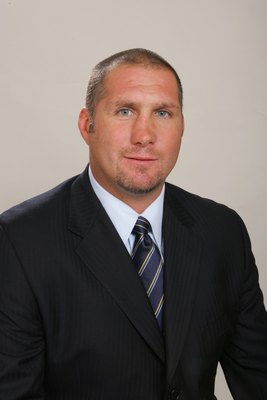 Getty Images/Getty Images
Bryan Marchment was one of the best hitters in the NHL on the 1999-2000 blue line that the San Jose Sharks have never quite replaced. Douglas Murray came close but lacked the level of nasty (and dirty) that made his predecessor feared.
The Sharks also had hitters in Mike Rathje, Andy Sutton and Scott Hannan (generally only two of this trio would dress) and were solid top-to-bottom defensively.
What set them apart was their ability to score: 10 players combined to score 132 points, an average of 22 points per player in a nightly lineup. Gary Suter and Brad Stuart scored 70 between them.
While most of Doug Wilson's recent blue lines have scored more than that, been great at blocking shots and even given up fewer goals, they had better offensive talent and goaltending around them. They were also only respected, not feared.
4. 2000-2001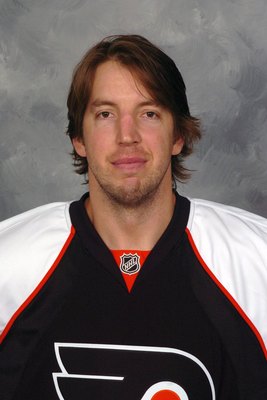 Getty Images/Getty Images
The next season, Mike Rathje and Scott Hannan began maturing as San Jose Sharks. Jeff Norton was pushed out of the regular lineup and Andy Sutton was let go.
The weakness in their game was on the attack, but they also lacked depth. Gary Suter was the only player with even two dozen points, and they scored just 128 collectively. Shawn Heins played 38 of his 125 career games that season as the primary reserve.
Still, those points included 32 goals, and this might be the best defensive blue line the Sharks have ever had, with the top six players all solid to very good defensively.
3. 2001-2002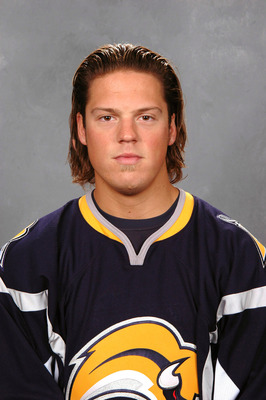 Getty Images/Getty Images
Jeff Jillson was literally the only change on the blue line for the 2001-02 season. Adding him to the unit that ended the previous season pushed Shawn Heins to an emergency role and gave the San Jose Sharks one more defenseman capable of contributing offensively.
Scoring was definitely done by committee. No one on the blue line scored more than 33 points, but four players scored 20, Jillson had 18, Mike Rathje 17 and Scott Hannan 14.
A unit with seven players that score 14 or more points (156 together, an average of almost two per game) is deep. The six to most frequently start were all within the top 100 blue-line defenders in the world. Yet Doug Wilson has put together two better units since taking over as San Jose's general manager...
2. 2009-2010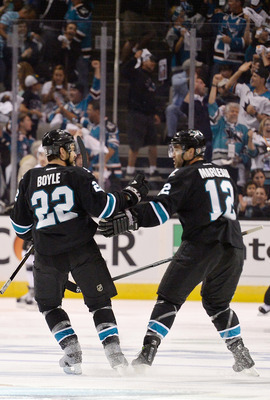 Thearon W. Henderson/Getty Images
Dan Boyle had his second-best offensive season in 2009-10, leading the second-best blue line in the history of the San Jose Sharks. His 16 goals were the second best of his career, his 43 assists were tied for his career best, and he played six fewer games than the only season those numbers were as good or better.
It is fitting that the Sharks finished with the second-best record in the regular season and were only the second-best team in the Western Conference when it was all said and done. Part of the problem is he had too little support.
Marc-Edouard Vlasic had 18 of the 21 games missed in his career, at which point Rob Blake's lack of speed was exposed. That pair still accounted for 10 goals, 36 assists and 228 blocks in 134 games. Boyle and Douglas Murray missed nine games between them but had 19 goals, 56 assists, 284 hits and 229 blocks.
The team with the best two pairs has the best blue line. But the third pair for the Sharks was solid, with Kent Huskins and Jason Demers each scoring over 20 points.
The top six defensemen carried this unit, scoring at least 16 points each and 164 between them while no one else played even 30 games or scored four. Five of the six players were above average to very good defenders.
1. 2008-2009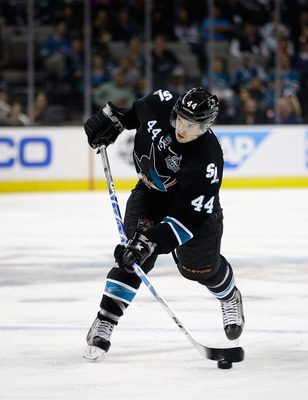 Ezra Shaw/Getty Images
The biggest difference in the blue line between 2008-09 and 2009-10 was the decline of Rob Blake. That impacted Marc-Edouard Vlasic as much as his injury, causing him to drop 20 points despite missing only 18 games.
When he had his career year, he elevated the San Jose Sharks to probably the best blue line in the world. The gold standard at the time was the Detroit Red Wings, who scored 21 more points (224-203) but had 68 fewer hits (608-540), 130 fewer blocks (619-489) and over 40 percent fewer takeaways (162-96).
Vlasic and Blake provided the Sharks one of the best pairs in the game in both ends: 155 combined games, 16 goals, 65 assists and a plus-15. That was 17 assists more than offensive stud Dan Boyle's pair thanks to Douglas Murray's lack of scoring, but the veteran tandem was still better in hits (226), blocks (173) and takeaways (53).
San Jose also had a solid defender in Brad Lukowich, while Christian Ehrhoff was just coming into his own. His skating made him a capable defender, though he was prone to mistakes (especially bad giveaways), and his ability to move the puck allowed him to get 44 points.
He could also eat minutes, allowing him to take on the fourth-heaviest load on the team (21:14 per game) because he had skills in both ends. They did not need much depth because their five best players were better than any five anywhere else.
Keep Reading

San Jose Sharks: Like this team?