NBA Rebuilding Projects with Flawed Blueprints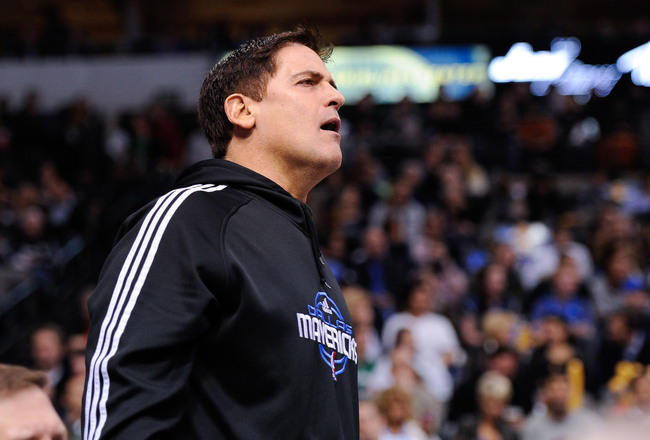 USA TODAY Sports
Rebuilding in the NBA is a necessary evil, as each of the 30 teams must consider winning a championship the ultimate long-term goal.
Whether due to injuries, bad contracts, poor selections during the draft or some other reason entirely, teams inevitably fall out of the chase and are forced to reload. It happens to everyone, even the most storied franchises in the sport's history.
The Los Angeles Lakers and Boston Celtics seem to be entering into rebuilds in the near future. If they can do it, so can every else.
Blueprints go hand in hand with this type of decision, as it's necessary to have a plan. If you just acquire talent and make moves without regard to the end game, you're inevitably going to be doomed to a lengthier rebuild.
If I may use another metaphor, it's important to keep your gaze fixed on the light at the end of the tunnel. No matter how dark it gets in that enclosed space, you must make sure that your eyes stay trained on the tiny ray of light and you do everything possible to get there.
These five teams are at various stages of the tunnel, but they all seem to be losing the light.
Atlanta Hawks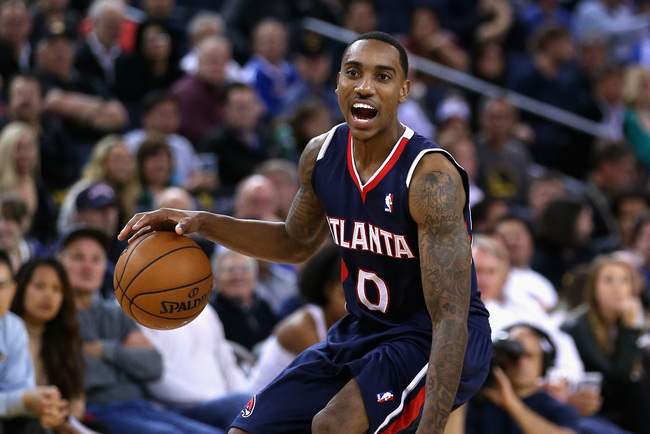 Ezra Shaw/Getty Images
The Atlanta Hawks just aren't able to escape the clutches of upper-level mediocrity, nor do they seem to be making an effort to do so.
After an eight-year break from postseason play, the Hawks made the playoffs in 2008. They haven't missed since then, but they also haven't managed to advance more than just a single round before going fishing.
Take a look at their postseason seeds over the past six years:
2008: No. 8
2009: No. 4
2010: No. 3
2011: No. 5
2012: No. 5
2013: No. 6
Even when the Hawks rose into the top half of the Eastern Conference playoff teams, they still paled in comparison to the Dwight Howard-led Orlando Magic and LeBron James-fueled Cleveland Cavaliers. They were never truly elite.
Now the Hawks are just treading water.
Danny Ferry made a number of quality signings during his first full offseason in charge, but he's refusing to fully commit to a rebuild. He may have inked Paul Millsap and Jeff Teague to bargain contracts, but they're just ensuring that Atlanta remains in contention for one of the lower seeds in the playoffs.
Even if the Hawks miss out on playing more than 82 games, they'll be left with poor lottery odds, hindering their chances of taking many a leap forward.
In the NBA, it's tough to have your cake and eat it too. Ferry is trying, and that's a problem.
Charlotte Bobcats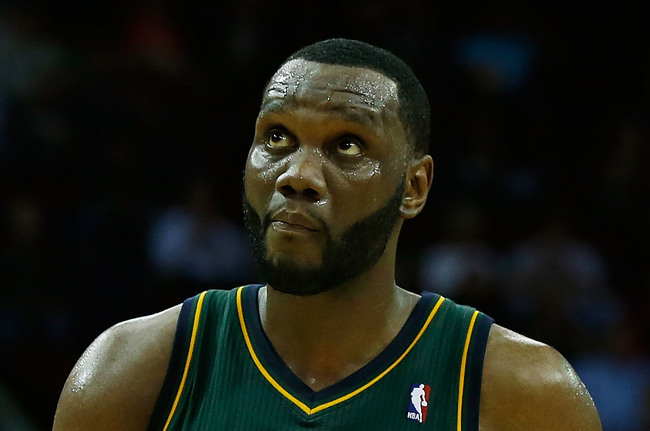 Scott Halleran/Getty Images
The Charlotte Bobcats needed to get better, but they picked the wrong offseason to do so.
With Al Jefferson, the perennial bottom-feeders may actually be *gasp* a little bit competitive. They'll be strong enough that they won't secure the best odds for the 2014 draft lottery, which is rather unfortunate.
Remember, this is the best draft class since 2003, with the potential to be even better. And the prize at the top, Andrew Wiggins, is already inspiring a tankapalooza. If any team should be willing to lose games for a shot at the best prospect since LeBron James, it should be the Bobcats.
Signing Jefferson was an encouraging move, a display that Charlotte could sometimes be competitive in the chase for marquee free agents. However, the timing was just a little bit off.
Assuming Gerald Henderson returns, the Bobcats are looking at a starting lineup of Kemba Walker, Henderson, Michael Kidd-Gilchrist, Cody Zeller and Jefferson. That's actually a quality group of players, and it's one that could feast on the other tanking teams.
Well, maybe "other" shouldn't be in that previous sentence. That would imply that the Bobcats are tanking as well, and their big offseason move seems to imply otherwise.
Dallas Mavericks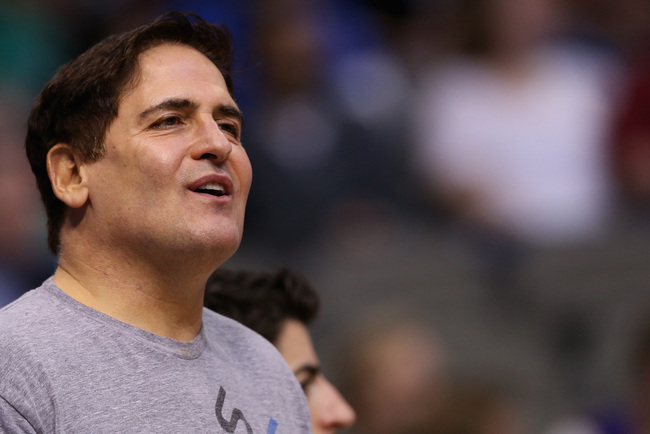 Ronald Martinez/Getty Images
Mark Cuban's pomposity is preventing the Dallas Mavericks from climbing back into the title picture.
He seems completely unwilling to admit that Dallas simply isn't a preferred destination for big-name free agents. He refuses to understand why the stars don't want to join a squad that features an aging Dirk Nowitzki and a lackluster supporting cast of veterans.
But here's the best part.
After he strikes out, he decides that he was better off without the star anyway. You know, sort of like the person who breaks up with a significant other, spends the sleepless night crying and then says, "I never even liked him/her in the first place."
After Cuban missed out on Dwight Howard, he delivered the following quote, as relayed by ESPN's Bryan Gutierrez and Tim MacMahon:
I think we've put ourselves in a spot where we're in a better spot than we were at if we got just the one max-out deal. I think it'd be better shorter and longer term. I don't want to make that sound the wrong way. I think we'll be better this year because we added five good players or more.
Problem is, the Mavericks aren't adding pieces that will help them build for the future.
Jose Calderon isn't a franchise point guard, but rather yet another stopgap. Samuel Dalembert is far too old to be the center of the future, and Monta Ellis is, well, Monta Ellis.
If the Mavericks have a plan—which I'm still not sure they do—it isn't one that will result in much long-term success. Despite the relationship Dirk and Dallas have built, the Mavs aren't exactly doing a good job convincing him to stay when his contract expires at the end of 2013-14.
Detroit Pistons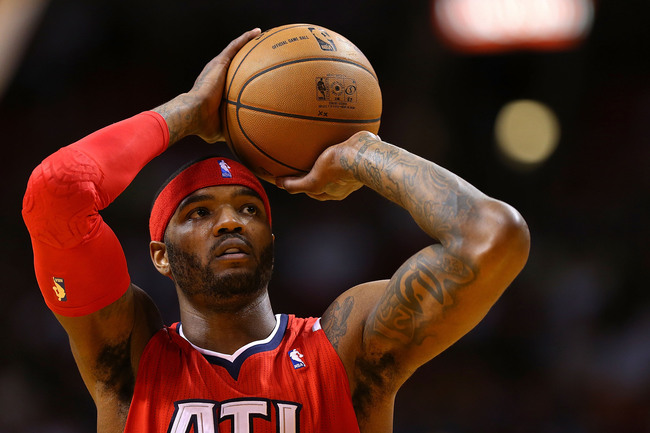 Mike Ehrmann/Getty Images
The Detroit Pistons had money, so they spent money.
It's as simple as that, because the acquisition of Josh Smith made absolutely no sense from a chemistry perspective. Detroit has two options with Smoove: play him at small forward so that he, Andre Drummond and Greg Monroe can all get on the court, or bench Drummond and hinder his development.
Neither of those sounds particularly appealing.
Drummond went on a rampage during Summer League, looking very much like a man amongst boys. He's oozing with potential, and it would be a crying shame to keep that upside locked up on the bench for much longer.
As for Smith, the Pistons are out of their minds if they honestly think he can play small forward alongside two big men who don't space out the court. That's just asking him to shoot more perimeter jumpers, which any Atlanta Hawks fan can tell you is a terrible idea. Additionally, it takes him away from the rim on the other end of the court, thereby negating his terrific interior defense.
It's one thing to add talent. It's another to add it without making sure everything fits together.
Unfortunately for the Pistons, they're falling into the latter category after the ill-advised Smoove signing.
Milwaukee Bucks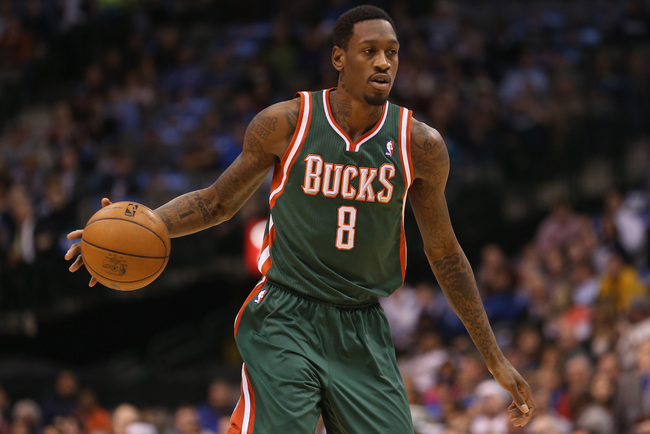 Ronald Martinez/Getty Images
I'm not trying to be too mean here, but have the Milwaukee Bucks done anything right this offseason?
They're still trying to figure out the point guard situation and they're left with quite a few unappealing options. Milwaukee can either start Nate Wolters or Luke Ridnour, or they can bring back an unhappy Brandon Jennings.
Based on the way Larry Sanders looks up above, maybe he'll be doing the primary ball-handling.
At small forward, the only natural fit is Giannis Antetokounmpo, who is years away from being ready for the NBA. Ersan Ilyasova may be forced to slide over and play out of position, all due to the inexplicable Luc Richard Mbah a Moute trade.
Although LRMBAM was quickly becoming one of the best wing defenders in the Association, he was sent to the Sacramento Kings for just a couple second-round draft picks. You know, because you're supposed to build around second-round prospects rather than fantastic defenders.
Milwaukee also signed Zaza Pachulia off the open market, crowding a center rotation that already featured Sanders and Ekpe Udoh.
None of these moves (or the lack thereof, in the case of the point guards) make a lick of sense, unless Milwaukee is going into über-tank mode. And even then, they're setting themselves way too far back.
Keep Reading