Which Stat Matters Most to Chip Kelly?
Use your ← → (arrow) keys to browse more stories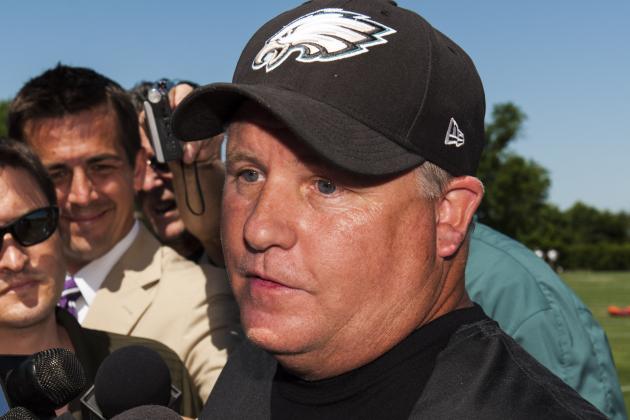 Howard Smith-USA TODAY Sports

Head coach Chip Kelly has explained since he was hired in January to not label his offense. Kelly's up-tempo, spread offense at Oregon averaged 44.7 points per game in his four seasons as the Ducks head coach. Last season, Kelly's offense at Oregon averaged nearly 83 plays per game. But what exactly does that truly mean? And what statistic does Kelly think truly matters? During a roundtable session with reporters prior to the start of Training Camp, Kelly delved into his offensive philosophy and how there is a lot of math involved even though Chevy Chase said there wouldn't be ...