All 30 MLB Teams' Biggest Needs, Trade Chips in the 2013 July Trade Window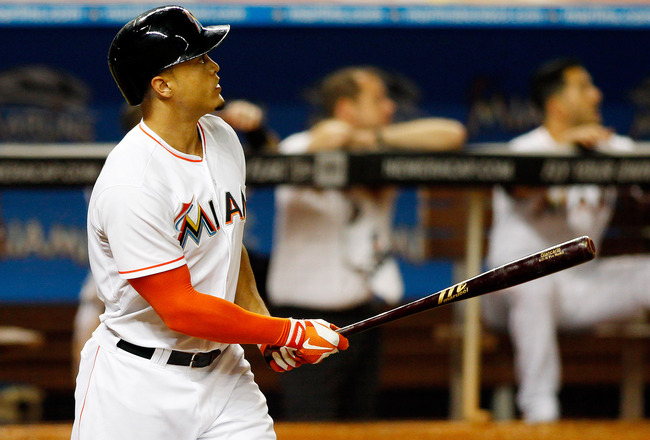 Robert Mayer-USA TODAY Sports
We're less than two weeks away from Major League Baseball's trade deadline on July 31.
Are you prepared?
The second half of the season is always exciting, and this year shouldn't be any different. Nearly every division is hotly contested, and there isn't a team in the game that's a lock to make the playoffs just yet. There's still plenty of baseball to be played and a lot of work that still needs to be done.
Front offices will be busy deciding what they should be doing in the next week or so. Are they buyers or sellers? Who is untouchable, and who can the organization afford to trade away for short- and long-term help? These questions will be answered very soon.
In the meantime, here's a look at each franchise's biggest need as the trade deadline approaches, as well as the top trade chip that could get dealt before the calendar strikes Aug. 1.
*All statistics in this article were obtained via FanGraphs unless otherwise noted and are current through the All-Star break. All injury information comes from Baseball Prospectus, and all contract information is courtesy of Cot's Contracts.
Baltimore Orioles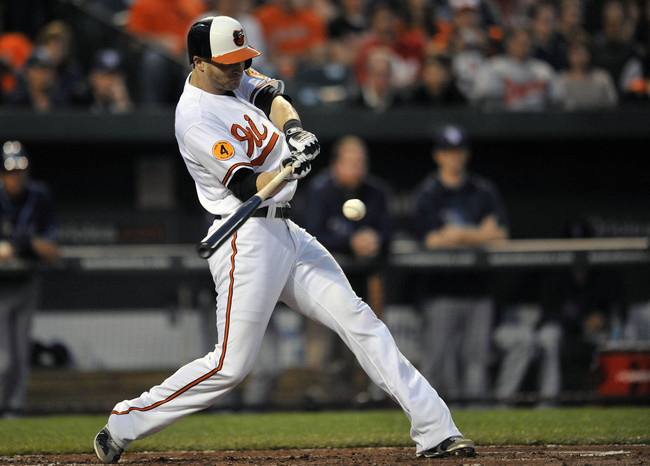 Joy R. Absalon-USA TODAY Sports
Biggest Need: Designated Hitter
Ever since Wilson Betemit got injured, the Orioles really haven't had a steady designated hitter. It's one of the few weak links on Baltimore's offense. Collectively, the Orioles' designated hitter role is the 11th worst in the AL. Baltimore may have found the fix in promoting Cuban prospect Henry Urrutia, but it'll have to work fast if he doesn't pan out.
Top Trade Chip: Mike Wright
Mike Wright is one of the top pitching prospects that the Orioles have in their minor league system, but he isn't going to be major league-ready for at least another year. He also may not have a spot once he is developed enough. Baltimore could deal him now to a team looking to acquire future pitching talent.
Boston Red Sox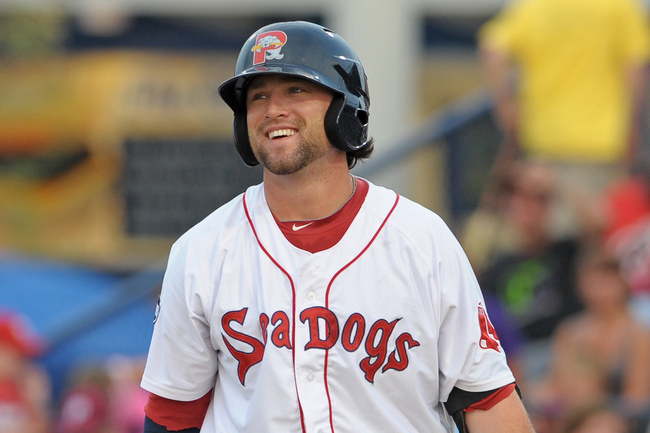 Eric Hartline-USA TODAY Sports
Biggest Need: Relief Pitching
The bullpen has had its fair share of ups and downs this season, but Ben Cherington's work isn't done after acquiring Matt Thornton. The Red Sox still need another reliable arm that can handle the seventh-inning duties. Boston may have the ninth-best bullpen in baseball, but it can be better.
Top Trade Chip: Bryce Brentz
The fact of the matter is that Bryce Brentz is never going to be an outfielder for the Red Sox. Jacoby Ellsbury may be with Boston long term, Jackie Bradley will be in the mix, and so could some other top prospects that may need to move to the outfield. The Red Sox should deal Brentz while they still can.
New York Yankees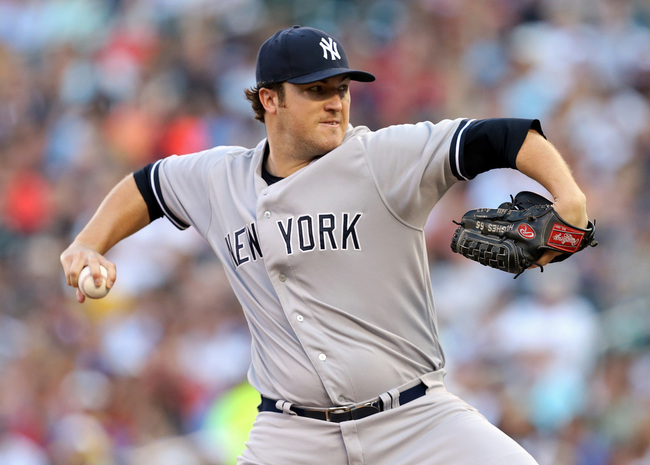 Jesse Johnson-USA TODAY Sports
Biggest Need: Corner Infielder
The holes at first and third base for the Yankees are massive. If Alex Rodriguez doesn't come back and start hitting like an All-Star, a ton of work will need to be done. New York won't get into the postseason with Lyle Overbay as the everyday first baseman. The team needs help on the corners badly.
Top Trade Chip: Phil Hughes
While the Yankees need stable pitching the rest of the season, Phil Hughes is a player the team can afford to give up in order to improve in other areas. His record isn't pretty (4-9), but the righty isn't having a horrible season. Sure, his ERA is at 4.57, but he's only walking 2.29 batters per nine innings. He can turn it around.
Tampa Bay Rays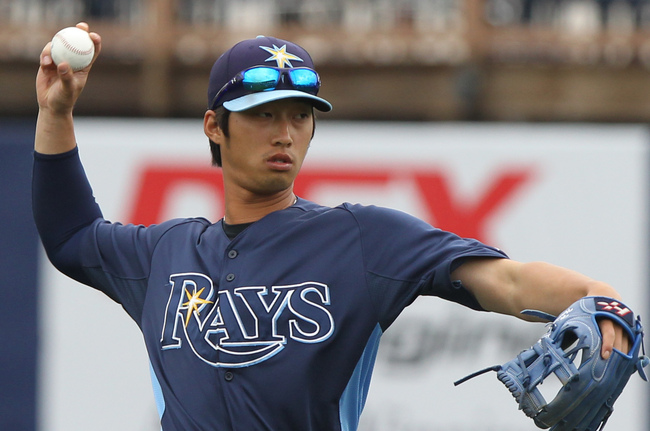 Kim Klement-USA TODAY Sports
Biggest Need: Catcher
It will be tough to make it into the playoffs with Jose Lobaton and Jose Molina behind the plate each night. Sure, they're good defensively, but they aren't very sharp with a bat in their hands. Together, they combine for the 19th-best WAR for catchers in baseball. Tampa Bay needs an upgrade at catcher.
Top Trade Chip: Hak-Ju Lee
The Rays will certainly have a lot of interesting options in the middle of their infield in the future, and Hak-Ju Lee is definitely a part of the team's plans. But it wouldn't be crazy for the team to deal him right now. The Rays still have Tim Beckham, and Ben Zobrist could be the future second baseman. If so, where does Lee fit?
Toronto Blue Jays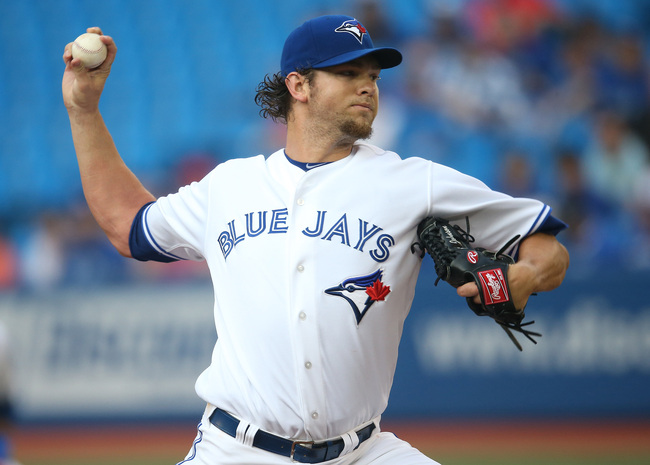 Tom Szczerbowski-USA TODAY Sport
Biggest Need: Starting Pitching
Even when Brandon Morrow eventually comes back from the disabled list, the Blue Jays will still need rotation help. Toronto's starting rotation currently has the fourth-worst WAR in baseball. What was once thought of as a strength has now become a massive weakness for the last-place Jays.
Top Trade Chip: Aaron Sanchez
While it may seem strange to trade starting pitching for starting pitching, dealing Aaron Sanchez would show that the Blue Jays want to win now—and they'll worry about the future later. Sanchez is one of the most talented prospects Toronto has, and he could be a part of a trade that lands a big-name player.
Chicago White Sox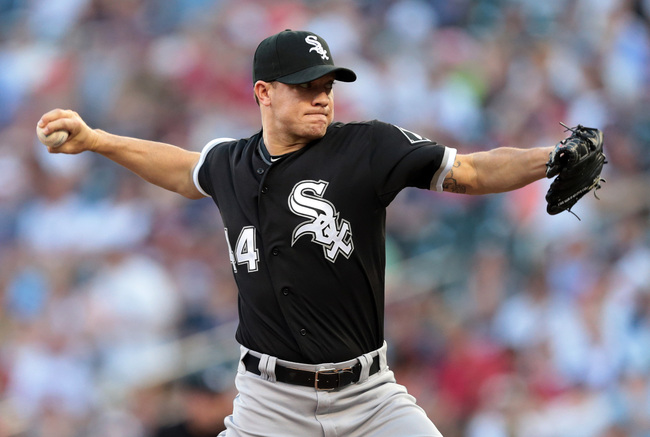 USA TODAY Sports
Biggest Need: Way Too Much
The White Sox have been just an all-around disaster this season, and the time has passed where they could be fixed. They're sellers and could partake in a fire sale in the next week or so. They basically need everything but a right fielder, shortstop, second baseman and a few starting pitchers.
Top Trade Chip: Jake Peavy
It doesn't seem likely that Jake Peavy will still be pitching for Chicago by the time August rolls around. He's still on the disabled list, but that doesn't mean he won't be productive in the second half. In 11 starts this season, he's 6-4 with a 4.30 ERA. His 3.75 FIP and 3.58 xFIP suggest he's been better than his ERA currently shows.
Cleveland Indians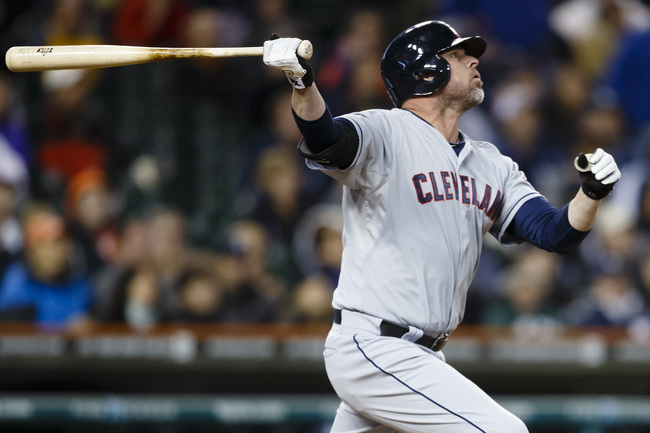 Rick Osentoski-USA TODAY Sports
Biggest Need: Designated Hitter
The Indians won't make it to the postseason with Jason Giambi as their designated hitter. It's just not going to happen. And Cleveland needs Mark Reynolds at third base. The team's DH spot is ranked 10th in the AL in WAR, and Giambi has to hit better than .200/.309/.409 for the Indians to make the playoffs in 2013.
Top Trade Chip: Ronny Rodriguez
While we're looking way into the future, it doesn't appear that Ronny Rodriguez is going to have a spot on the Indians. The shortstop will be blocked by Francisco Lindor. There won't be a spot at second or third base either. He's a great prospect, though, and in order to acquire a big bat, Cleveland should dangle him.
Detroit Tigers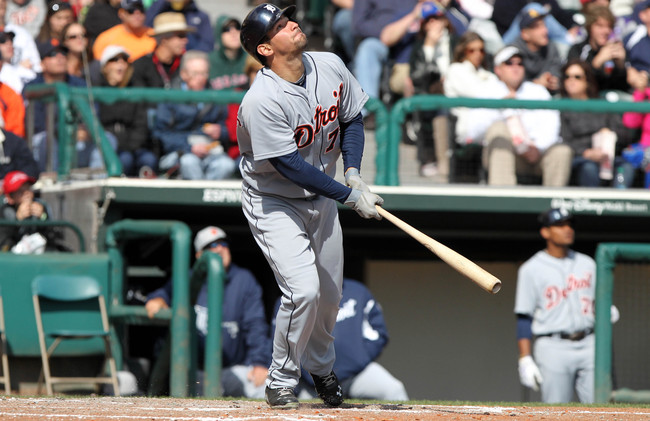 Kim Klement-USA TODAY Sports
Biggest Need: Catcher
What in the world happened to Alex Avila? The guy was stud for the Tigers a few years ago, but now he can't hit all of the sudden. In 58 games, he's hitting .177/.279/.293 with six homers and 21 RBI. He, Brayan Pena and Bryan Holaday combine for the third-worst WAR among catchers in baseball.
Top Trade Chip: Nick Castellanos
The Tigers aren't going to just trade Nick Castellanos for the sake of trading him. Detroit will be looking to get a star in exchange for such a talented prospect. He and Avisail Garcia are the two top offensive guys Detroit has in the minors, and Castellanos looks to be the more valuable guy at the moment.
Kansas City Royals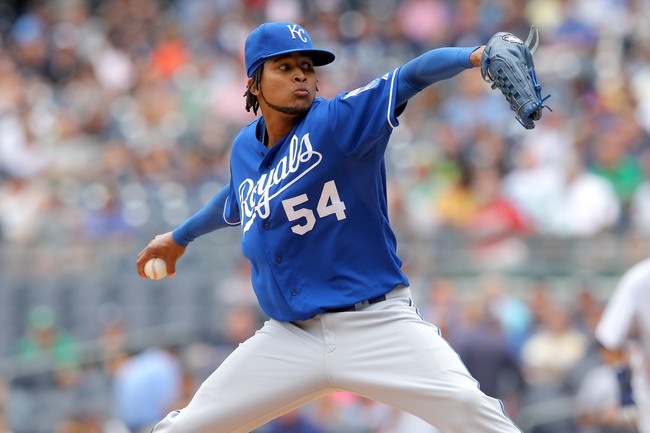 Brad Penner-USA TODAY Sports
Biggest Need: Third Baseman
When are the Royals going to wake up and realize that Mike Moustakas is never going to hit? The guy has a .215/.271/.327 slash line in 80 games this season. Heck, Miguel Tejada is hitting better than him, and this isn't 2002. The Royals have the 24th-best WAR for third basemen in MLB this season.
Top Trade Chip: Ervin Santana
Ervin Santana would be a very valuable pitcher to put on the trade block in the next week or so. Danny Duffy and Yordano Ventura could both come up and make positive impacts, and Santana would be able to headline a deal where the Royals get a heart-of-the-lineup bat in return.
Minnesota Twins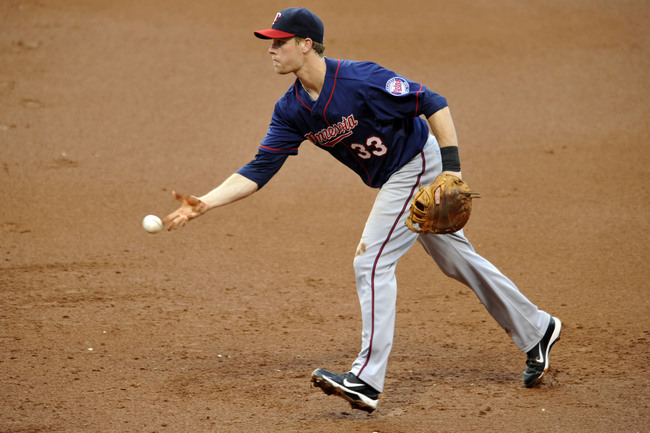 David Richard-USA TODAY Sports
Biggest Need: Starting Pitching
Twins starting pitchers have a combined 5.23 ERA this season in 92 games. That's the highest in the game, and by quite a bit. Minnesota's rotation currently ranks 28th in baseball in terms of WAR. The team doesn't have many top-notch arms in the minors either. The Twins need to add some starting pitching for now and later.
Top Trade Chip: Justin Morneau
It's about time that the Justin Morneau era in Minnesota comes to an end. While he's been great in the past, the first baseman just isn't worth keeping around any longer. He's hitting .273/.331/.406 with seven home runs and 52 RBI through 86 games. A team needing a lefty bat could end up paying a lot to land him.
Houston Astros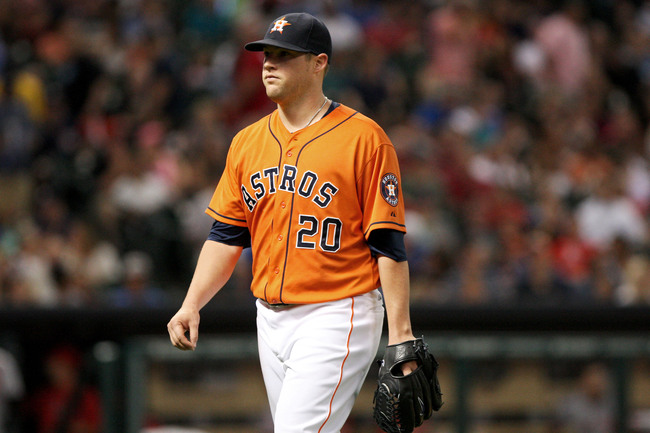 Troy Taormina-USA TODAY Sports
Biggest Need: Way Too Much
What don't the Astros need aside from a second baseman and a catcher? The entire outfield is a mess, and so is most of the pitching staff. The bullpen, for example, is the worst in baseball. The same goes for the three outfield spots. Houston will just wait for its top prospects to be fully developed.
Top Trade Chip: Bud Norris
The Astros are fully committed to the future, so there's no sense in keeping Bud Norris around when they could get something good in exchange for him. He'd be a valuable middle-of-the-rotation guy for a contending team. That team may be willing to give up a few notable prospects to acquire Norris' services.
Los Angeles Angels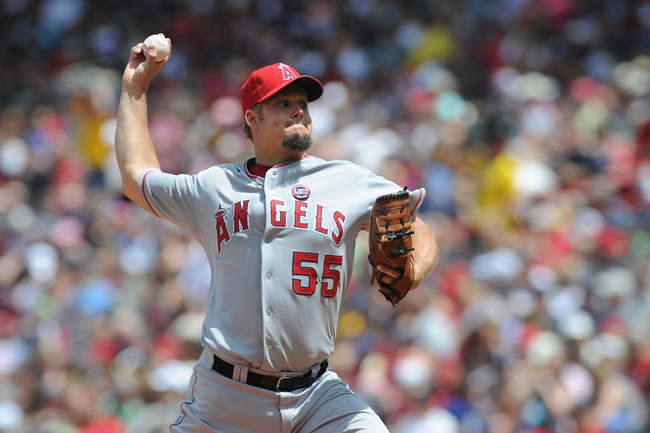 USA TODAY Sports
Biggest Need: Starting Pitching
Even with Jason Vargas coming back from the disabled list soon, the Angels still need help with their starting rotation. Joe Blanton (2-12, 5.53 ERA) and Jerome Williams (4-5, 5.46 ERA) have been absolutely horrible. Los Angeles' rotation ranks 23rd in the game in WAR, and the Angels need to improve it fast.
Top Trade Chip: C.J. Cron
C.J. Cron is making his way through the minor leagues, and no matter how poorly Albert Pujols has played this season, he's still the long-term first baseman. Sure, the Angels could use either of the two as the future designated hitter, but the organization could also deal Cron to aid other immediate weaknesses.
Oakland Athletics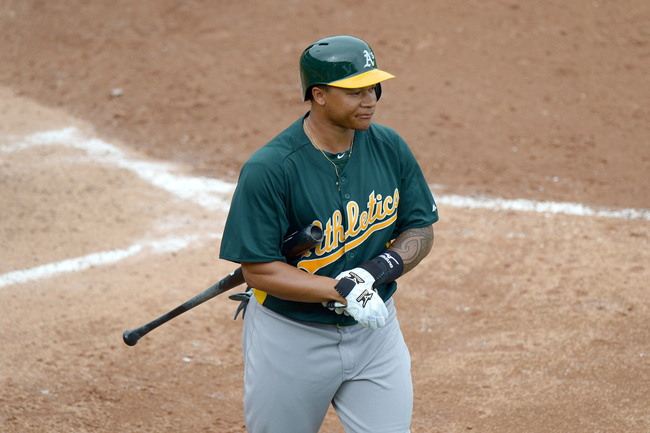 Jake Roth-USA TODAY Sports
Biggest Need: Nothing
The A's might be the lone team in the game that doesn't really need to do much at the trade deadline. Oakland has a very complete team without any holes. General manager Billy Beane doesn't need to go out and add any big pieces to his current roster. As long as the A's stay healthy, they'll definitely be a playoff team.
Top Trade Chip: Michael Choice
If, for some reason, Beane wants to go and make a major upgrade, he could deal Michael Choice. He's an elite talent in the minors who could be a part of a large package. Oakland isn't just going to give him up for nothing, though. The franchise would have to get a proven star in return.
Seattle Mariners
Steven Bisig-USA TODAY Sports
Biggest Need: Shortstop
The Mariners used to be able to get by with Brendan Ryan at shortstop. That time has come and gone. Ryan has played 73 games this season and is only hitting .195/.255/.268. His defense hasn't been as stellar as it usually is either. Seattle is still a long shot to make a second-half run, but it won't with Ryan at shortstop.
Top Trade Chip: Oliver Perez
It may not seem like Oliver Perez is very valuable, but he is. Contending teams will search far and long for relievers who can help them improve down the stretch. Perez has pitched in 38 games this season for Seattle and has only allowed seven earned runs across 36 innings of work. Teams will call for him.
Texas Rangers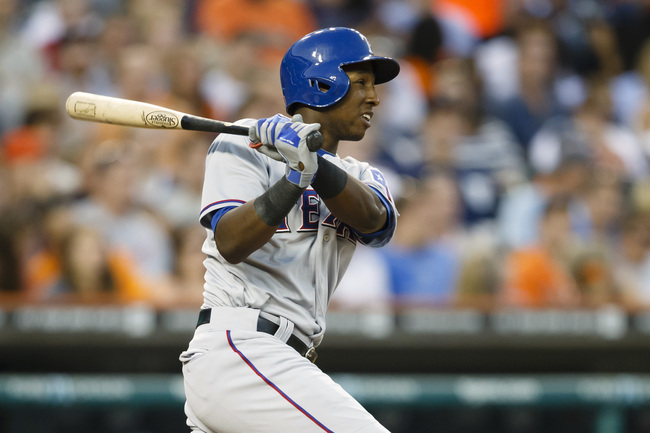 Rick Osentoski-USA TODAY Sports
Biggest Need: Left Fielder
David Murphy used to be one of the more underrated players in the game. Now, he's overrated. He's manned left field for the Rangers for most of the season, but he isn't making much of an impact on offense. In 90 games, Murphy is hitting .219/.278/.373 with 10 home runs and 30 RBI. Texas should make a big splash to acquire an outfielder.
Top Trade Chip: Jurickson Profar
I'm not saying that the Rangers will trade Jurickson Profar, but they certainly could. Texas could get nearly whatever it wants in exchange for Profar, who's one of the top young players in baseball. He's yet to play very well in the majors, and if he's not going to be as good as originally thought, Texas would be smart to trade him.
Atlanta Braves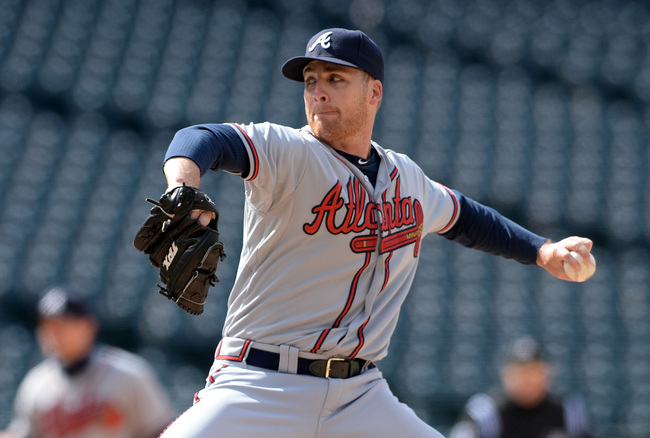 Ron Chenoy-USA TODAY Sports
Biggest Need: Relief Pitching
Atlanta still has one of the top closers in baseball in Craig Kimbrel, but the rest of the bullpen could use some help. Injuries have plagued two of the team's top relievers, Eric O'Flaherty and Jonny Venters. The Braves will still make the playoffs if they sit on their hands toward the deadline, but adding some depth would be beneficial.
Top Trade Chip: Alex Wood
Alex Wood is one of the top pitching prospects in the Braves' minor league system, but he may not have a spot in the rotation for quite some time. While the team could put him in the bullpen, Atlanta could trade him instead. He has enough potential where including him in a package may bring a big name back to the Braves.
Miami Marlins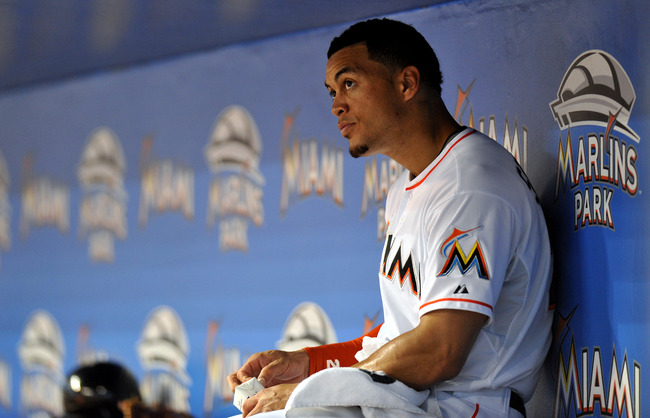 Steve Mitchell-USA TODAY Sports
Biggest Need: Way Too Much
Where should I even start? The Marlins have a lot of young talent; the prospects just aren't ready to play in the big leagues yet. It's going to be a few years until Miami is a contender. It doesn't make sense for the team to make a bunch of trades because that would negate everything it's done for the last couple of years.
Top Trade Chip: Giancarlo Stanton
The Marlins probably won't trade Giancarlo Stanton this summer, but they could if they wanted to. There would definitely be a lot of interest in him, and opposing teams would give up a ton to acquire him. Miami could enhance its future roster by dealing Stanton, but it'll probably keep him through the season.
New York Mets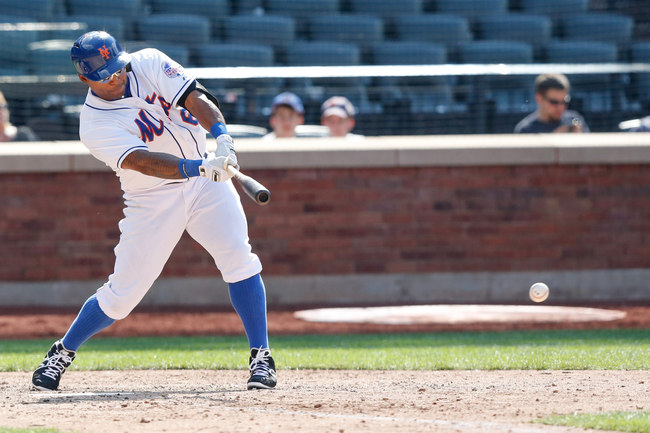 Anthony Gruppuso-USA TODAY Sports
Biggest Need: Way Too Much
New York has a ton of holes on both sides of the ball. I could watch Matt Harvey pitch and David Wright hit every day, but their teammates aren't very impressive. Like the Marlins, it's going to take a little time before the Mets have a roster capable of competing. They just need to focus on keeping Harvey healthy.
Top Trade Chip: Marlon Byrd
Need a fourth outfielder? Call the Mets. Marlon Byrd has been fantastic this season, considering he hit .210/.243/.245 last season. The outfielder is hitting .271/.316/.502 with 15 home runs and 51 RBI through 79 games. New York may not get a bunch of talent in return, but it would be worth the team's while.
Philadelphia Phillies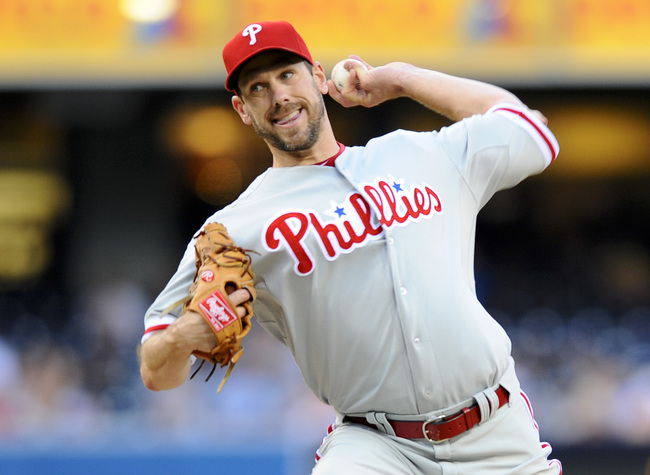 Christopher Hanewinckel-USA TODA
Biggest Need: Outfielder
There's no doubt that Domonic Brown is officially the real deal. But the Phillies outfield as a whole has not been so good this season. It currently ranks 24th in baseball in terms of WAR. Delmon Young is hitting .263/.315/.408 with seven homers and 28 RBI in 63 games. He needs to be replaced.
Top Trade Chip: Cliff Lee
It will be interesting to see if general manager Ruben Amaro deals Cliff Lee this season. Amaro could get a ton of great talent in return for the lefty, but the Phillies may hang on to him for the future. Lee is 10-3 on the year with a 2.86 ERA through 138.2 innings of work. No. 1 prospects would go to Philly for Lee.
Washington Nationals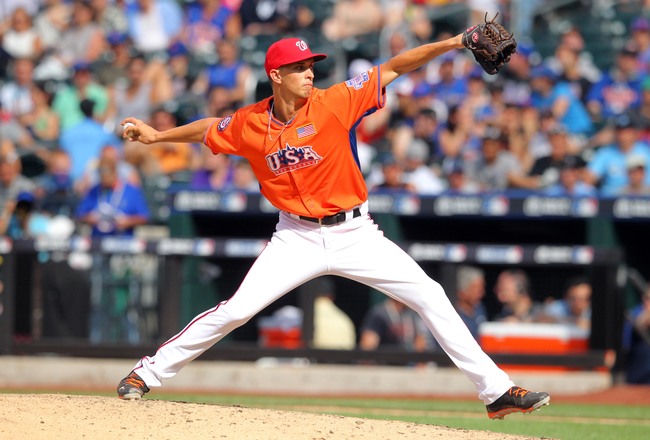 Brad Penner-USA TODAY Sports
Biggest Need: Catcher
The Nationals need help behind the plate. Wilson Ramos has been good, but he has also struggled to stay healthy this year. Kurt Suzuki has played in 66 games and is hitting just .219/.281/.320 with three home runs and 19 RBI. Washington would be smart to add a better insurance plan to play behind Ramos in case he gets hurt again.
Top Trade Chip: A.J. Cole
A.J. Cole is still a long way away from making it to the big leagues. He's definitely worth more than a backup catcher, but he could be part of a deal that would bring a star to the Nationals should the front office decide that's what it wants to do. Cole is one of the best young arms the Nationals have in their minor league system.
Chicago Cubs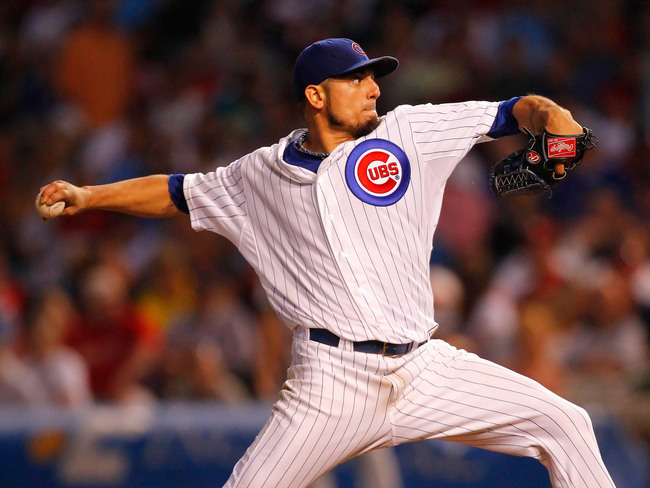 Dennis Wierzbicki-USA TODAY Spor
Biggest Need: Way Too Much
There are a variety of positions that the Cubs need to improve on, but I don't expect them to trade for much major league talent this summer. Shortstop is the most intriguing weakness for Chicago since Starlin Castro mans the position. He's only hitting .243/.280/.351 this season. Is it too early to trade him? Possibly.
Top Trade Chip: Matt Garza
As I write this, Matt Garza is still a member of the Cubs. He may not be with the organization much longer, though. Garza is the guy that many teams would like to have in the second half. He's a pitcher who could help a club make the playoffs and then, once the season ends, that club wouldn't have to bring him back, as he'll be a free agent.
Cincinnati Reds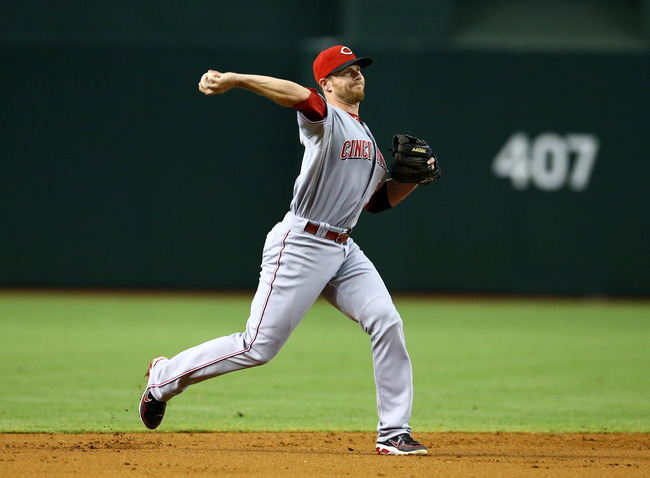 Mark J. Rebilas-USA TODAY Sports
Biggest Need: Shortstop
Zack Cozart is having a down year, and he could be the difference between the Reds making the playoffs and missing them. He's hitting .233/.262/.366 with seven home runs and 33 RBI though 87 games. He plays great defense, but he's now a liability at the plate. I don't expect the Reds to replace him, but he is bringing them down.
Top Trade Chip: Daniel Corcino
Daniel Corcino is one of the best pitching prospects in Cincinnati's minor league system. The future rotation for the Reds still isn't set in stone, which is a reason why the team may hang on to him. But if Cincinnati is comfortable with what the future looks like, the organization could send him elsewhere in exchange for a bat.
Milwaukee Brewers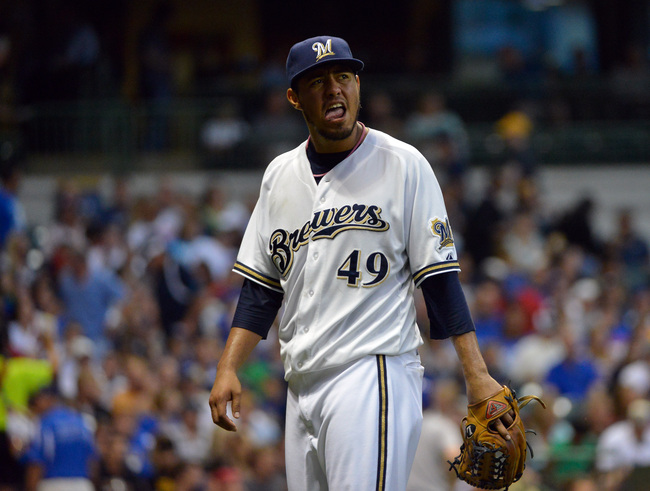 Benny Sieu-USA TODAY Sports
Biggest Need: Way Too Much
Aside from Jean Segura, who's been outstanding in 2013, the Milwaukee infield is in shambles. It doesn't make a lot of sense for the Brewers to try to make big trades this summer because most of the talent on the disabled list. First base is arguably the team's weakest position, as it ranks last in baseball.
Top Trade Chip: Yovani Gallardo
Several teams are going to be calling the Brewers in the next week to see what Milwaukee wants in return for Yovani Gallardo. It seems likely that he'll be taking the mound for another team come August. He hasn't been very good this season, though. In 20 starts, he's 7-8 with a 4.93 ERA while averaging 3.4 walks per nine.
Pittsburgh Pirates
Kim Klement-USA TODAY Sports
Biggest Need: First Baseman
Gaby Sanchez and Garrett Jones have shared time at first base for the Pirates this season, but neither has been very impressive. Sanchez is hitting .226/.340/.401 in 82 games. Jones is hitting .253/.302/.419 in 86 games. Pittsburgh could make the playoffs with the two on the roster, but adding someone else would be smart.
Top Trade Chip: Jameson Taillon
Even if the Pirates were to make a huge deal this summer, it would be surprising if Jameson Taillon were included. He's the team's top prospect aside from Gerrit Cole and is definitely a part of the team's future plans. But if Pittsburgh really wants a big bat—let's say Giancarlo Stanton, for example—Taillon may need to be dealt.
St. Louis Cardinals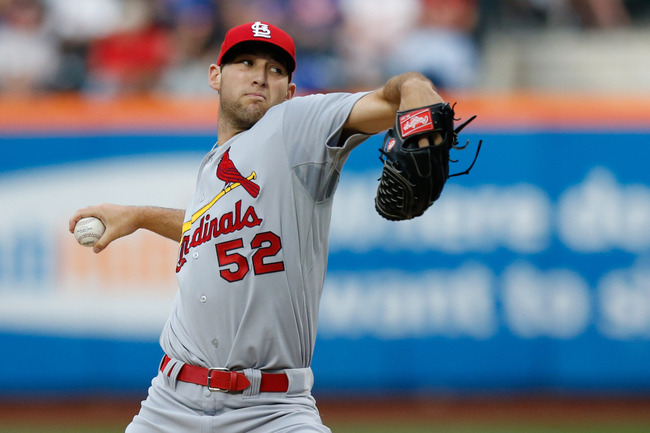 Anthony Gruppuso-USA TODAY Sport
Biggest Need: Shortstop
The Cardinals are definitely one of the best teams in the game, but they need a better shortstop than Pete Kozma. Kozma is hitting .233/.278/293 through 85 games this season, and his defense is probably the only reason he still has the starting job. St. Louis could be much better if it upgraded at the position.
Top Trade Chip: Michael Wacha
I don't think that the Cardinals would deal Oscar Taveras, but Michael Wacha could be a different story. St. Louis has a lot of talent in its starting rotation, and while he would be valuable to have every fifth day next season, the Cardinals could put him on the market and see what happens. The team doesn't have to trade him.
Arizona Diamondbacks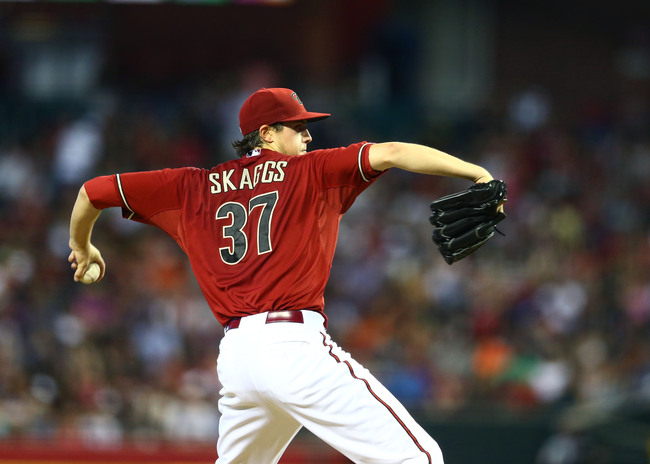 Mark J. Rebilas-USA TODAY Sports
Biggest Need: Starting Pitching
The Diamondbacks need to add a veteran starter if the team is to make the postseason this year. Ian Kennedy is only 3-6 through 18 starts with a 5.42 ERA. Trevor Cahill is 3-10 with a 4.66 ERA in 17 starts. Wade Miley and Brandon McCarthy both have 4.00-plus ERAs as well. Expect the Snakes to make a move.
Top Trade Chip: Tyler Skaggs
Tyler Skaggs is the best pitching prospect the Diamondbacks have on their roster. If Arizona trades Skaggs, the organization will be looking for someone who is under contract for a few years. The Snakes likely won't make a trade where the player they acquire hits the free-agent market after the season.
Colorado Rockies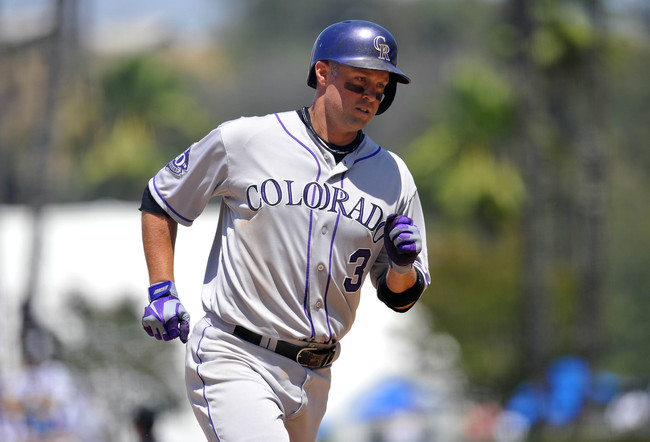 Gary A. Vasquez-USA TODAY Sports
Biggest Need: First Baseman
Jordan Pacheco and Todd Helton can't handle the first base duties any more. Pacheco is hitting .233/.274/.306 in 63 games. Helton is hitting .258/.333/.384 through 67 games. Adding in six games from Ryan Wheeler, the Rockies have the second-worst core of first basemen in baseball.
Top Trade Chip: Michael Cuddyer
The Rockies probably aren't going to trade Michael Cuddyer, but that doesn't mean that he isn't their top trade chip. The starting designated hitter for the NL at the 2013 All-Star Game has had a great season. But with Colorado fading in the NL West, it could be time to sell. He's hitting .330/.391/.568 with 16 home runs and 55 RBI.
Los Angeles Dodgers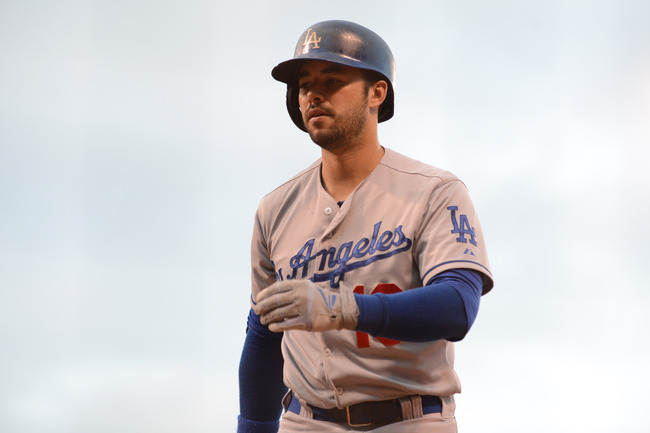 Kyle Terada-USA TODAY Sports
Biggest Need: Relief Pitching
The Dodgers have three good relievers: Kenley Jansen, Paco Rodriguez and J.P. Howell. If Los Angeles is going to be a playoff team, it'll need to acquire an impact reliever toward the trade deadline. Brandon League has been a walking disaster this season, as he has a 6.25 ERA in 31.2 innings. Good thing he's not the closer any longer.
Top Trade Chip: Andre Ethier
When everyone is healthy, the Dodgers have four outfielders for three spots. Sure, Matt Kemp (.254/.309/.357) has been bad this season—and injured—but Andre Ethier is the guy teams would be willing to pay for. He's hitting .268/.347/.380 on the year and could bring back a couple of good prospects.
San Diego Padres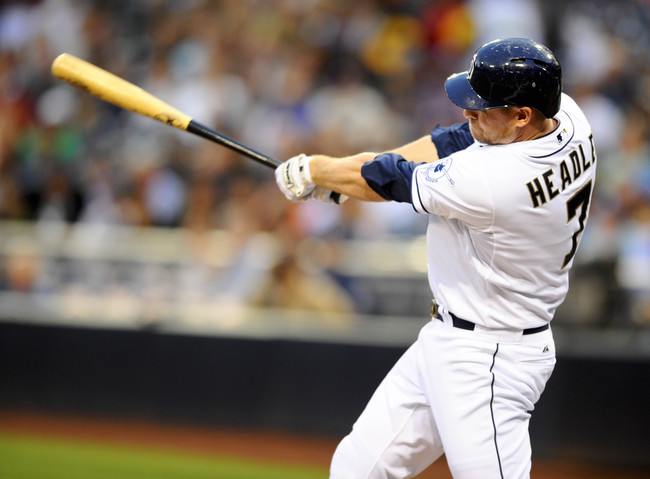 Christopher Hanewinckel-USA TODA
Biggest Need: Starting Pitching
The Padres have the worst starting rotation in baseball this season. While Jason Marquis is 9-4, he's walking more than five batters per nine innings. Clayton Richard is 1-5 in 11 starts. Edinson Volquez has a 5.74 ERA this season.
San Diego would be wise to acquire a starting pitcher this summer.
Top Trade Chip: Chase Headley
The Padres will ask a fortune in exchange for Chase Headley. The third baseman—who can also play first base—is not having the year he did in 2012, only hitting .229/.330/.359 with seven homers and 31 RBI. His contract expires after this season, and it would be smart for San Diego to deal him while it can.
San Francisco Giants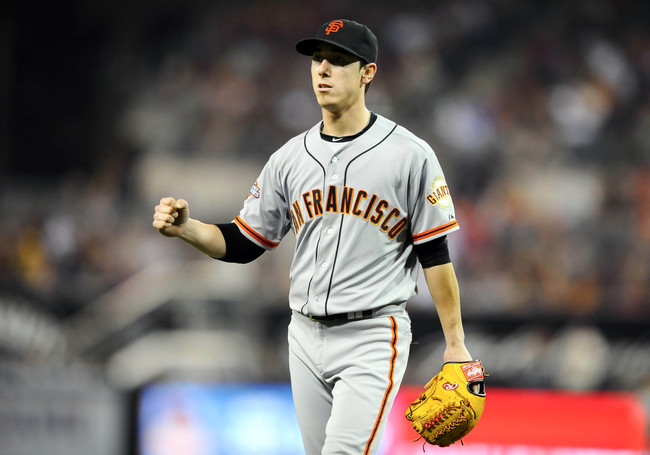 Christopher Hanewinckel-USA TODA
Biggest Need: Outfielder
The Giants need someone who can help fill the void left by Angel Pagan, who will miss a few months with a hamstring injury. San Francisco's outfield has been strong, but the team won't make the playoffs if Kensuke Tanaka is starting the bulk of the games in Pagan's absence. Trading for an expiring contract would be good.
Top Trade Chip: Tim Lincecum
Tim Lincecum has been much better than he was a year ago. But even though he recently threw a no-hitter, there's no guarantee he'll be good—or average—the rest of the year. Other teams may feel that Lincecum is worth the risk, and this could be San Francisco's lone chance at trading the two-time Cy Young winner.
Keep Reading