WWE Smackdown: 3 Bold Predictions and 3 Superstars to Watch for 7/19/13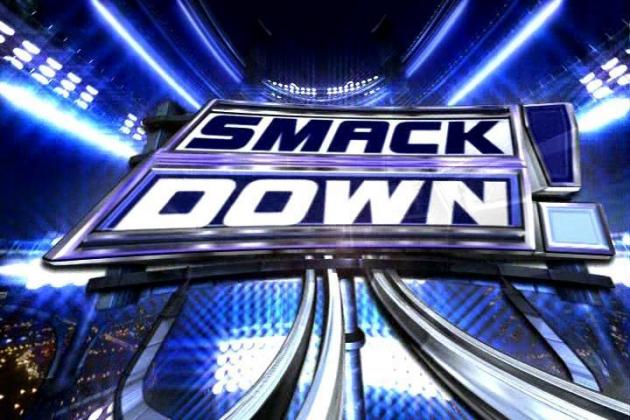 Photo Courtesy WWE
Tonight is the first SmackDown to air since WWE Money in the Bank 2013. The next night, Raw had some big moments.

SmackDown should be no different. Tonight, we should begin to learn what feuds will take shape heading into SummerSlam.

With that in mind, here are three bold predictions and three superstars to watch on tonight's SmackDown.
Begin Slideshow

»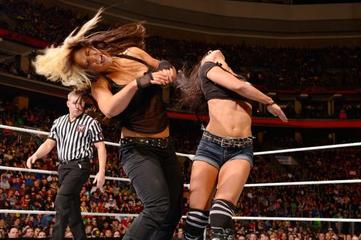 Photo Courtesy WWE
This past Sunday, AJ made Kaitlin tap out. She backed up all her trash talk and beat a bigger, stronger, angrier Kaitlin.

Now, Kaitlin will look for revenge. Expect to see Kaitlin return to WWE TV, and whether verbally or physically, she'll get the best of AJ.

And it's not really like there's any other Diva even close to challenging AJ anyways.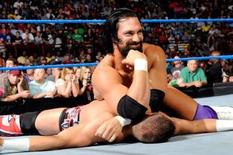 Photo Courtesy WWE
As pretty much everyone knows, Damien Sandow won the World Heavyweight Championship Money in the Bank ladder match this past Sunday. He also got beat down pretty good by Cody Rhodes on Monday.

With Alberto Del Rio in action against the always-dangerous Randy Orton, Sandow is just one RKO and several Hallelujahs away from becoming World Heavyweight Champion. Will Sandow cash in and win? Or will Cody Rhodes get the best of him again?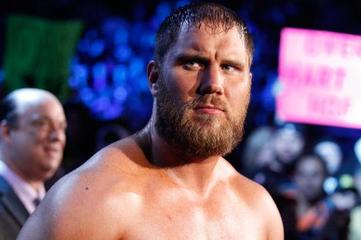 Photo Courtesy WWE
OK, so maybe this isn't too big of a shock to those who read the internet rumors. If you want to read about this match, read this. If not, then just don't click that link.

Curtis Axel has beaten some big names in his time in WWE. Tonight, he faces Y2J Chris Jericho. He successfully defended his Intercontinental Championship in a match with The Miz this past Sunday.

Curtis Axel needs a big, convincing win against Y2J. If he gets it, he'll keep improving his position in the company. He will get that win tonight.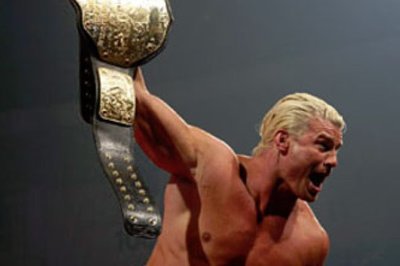 Photo Courtesy WWE
Dolph Ziggler's fans know that the picture here is outdated. But Ziggler's fans, as well as Ziggler himself, are hoping that changes soon. Ziggler fans were not too happy with him not making the top 10 in the power rankings this past Monday.

Tonight will be an important show for Ziggler. This past Sunday, he lost to Alberto Del Rio (thanks to AJ). On Monday, he lost to Alberto Del Rio (again, thanks to AJ). Then, he got destroyed by Big E Langston.

Questions abound about Ziggler's plans going forward. Will he do battle with Big E, and by default also AJ? Or will he move on and work to get back into the fray for the World Heavyweight Championship? We'll find out later tonight.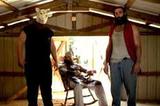 Photo Courtesy WWE
For those of you who don't watch NXT, well, watch it. WWE's got some awesome young talent there. It's also been the playground of the Wyatts for the past few months.

Fans of NXT know what these guys can do. For the rest of you, you'll soon come to fully realize the Wyatts mean business, and can go to battle with anyone and win.

Belief is a powerful thing. So are the Wyatts. Expect them to flex their muscles again tonight.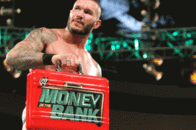 Photo Courtesy WWE
WWE.com has reported that Randy Orton was injured at the SmackDown tapings on Tuesday. WWE has stated he suffered "cervical strain and cervical neuropraxia." In a nutshell, he strained his neck and temporarily lost feeling in parts of his body.

Also according to WWE, he's supposedly fine. But we'll need to keep a careful eye on Orton this week. If the injury is worse than originally stated, this could be big news for the WWE title picture.

There is no indication the injury is worse than WWE states, and even if it is, we won't hear anything about it until Monday at the earliest. All eyes are already on Orton as the holder of the WWE Championship Money in the Bank contract. Now, he'll get even more scrutiny.