Top 10 Contenders Named to 2013 Walter Camp Award Watch List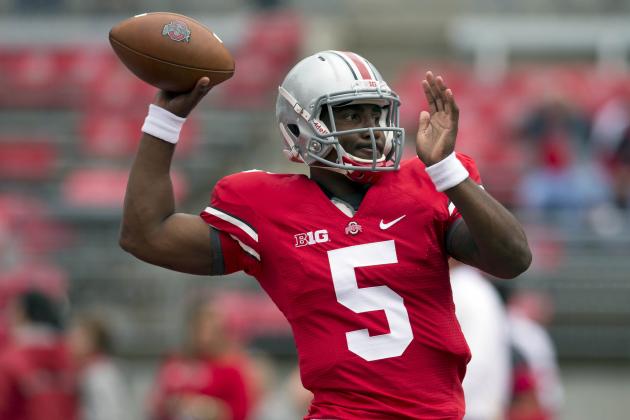 Greg Bartram-USA TODAY Sports

The Walter Camp Award has become the backup award for players who have missed out on the Heisman. Rewarded each season to the college football Player of the Year since 1967, it is an honor to receive this award. Some of the select players who have won include O.J. Simpson, Marcus Allen, Eddie George and Cam Newton.
Notre Dame's Manti Te'o was granted the award last season.
This season, there are 50 players on the Walter Camp Award watch list that was released by The Walter Camp Football Foundation. The list represents 37 different schools and many players who received Walter Camp All-America honors last season.
Some of the top candidates include last year's Heisman winner, a pair of elite defensive ends and a barrel of quarterbacks.
Begin Slideshow

»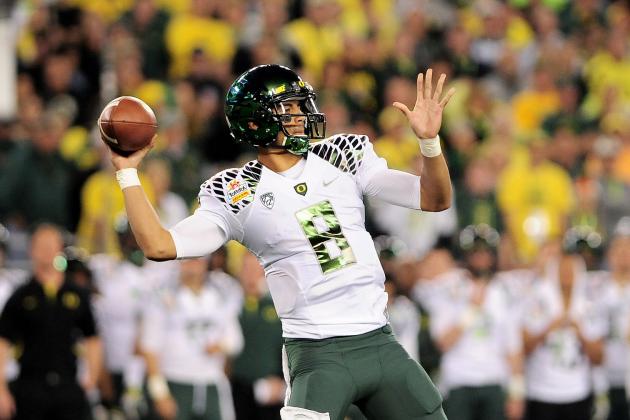 Jennifer Stewart-USA TODAY Sports

Marcus Mariota was a freshman last season. He completed 68.5 percent of his passes, while throwing for 2,677 yards and 32 touchdowns. He also rushed for 752 yards and five touchdowns, while averaging seven yards a rush.
Those numbers are incredible in their own right, but Mariota rarely played in the fourth quarter, sometimes even missing the entire second half of games due to the Ducks lopsided lead. If he was allowed to play the entire game, everybody and their mother would jump off the Johnny Manziel bandwagon and show Mariota a little more love.
Don't sleep on the Oregon quarterback who clearly has the talent to win multiple awards.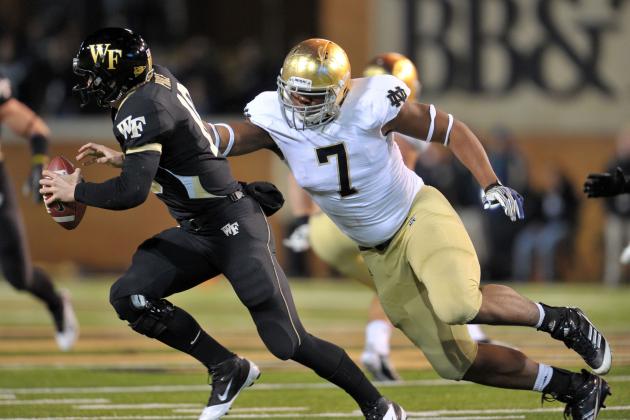 Matt Cashore-USA TODAY Sports

Manti Te'o won the award last year, so why not double dip with Notre Dame players?
While Te'o was getting most of the attention, Stephon Tuitt was leading the Irish with 11 sacks and chasing down players in the backfield. He generated consistent pressure up front and picked up at least a half a sack in eight games.
Tuitt is extremely athletic and has the potential to produce even better numbers playing on an elite Notre Dame defensive line. The program he plays for also speaks for itself with the Irish producing four Walter Camp Award winners.
Believe it or not, Tuitt has a real chance of winning this year's award.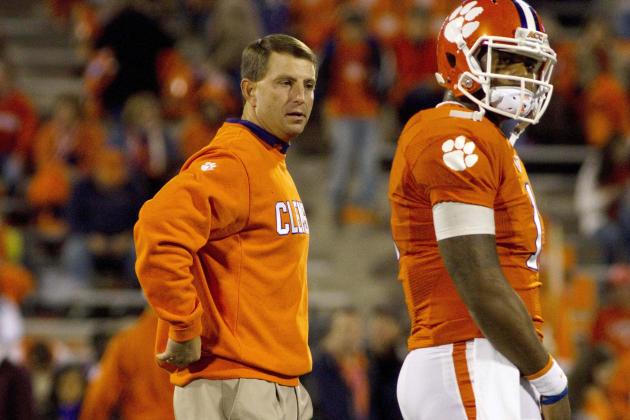 Joshua S. Kelly-USA TODAY Sports

Tajh Boyd has been consistent the last two seasons but has yet to be considered for any awards besides first-team All-ACC. For the second straight season, Boyd threw for 3,800 yards and topped 30 touchdown passes. He's thrown for more than 8,000 yards and 73 touchdowns in his career.
The only thing holding him back from being taken seriously is Clemson taking that next step as a team. The Tigers must be more consistent against ranked programs and make another push for a BCS bowl.
If Boyd can continue the production and win a couple more games, he would become the first Clemson player to win the Walter Camp Award.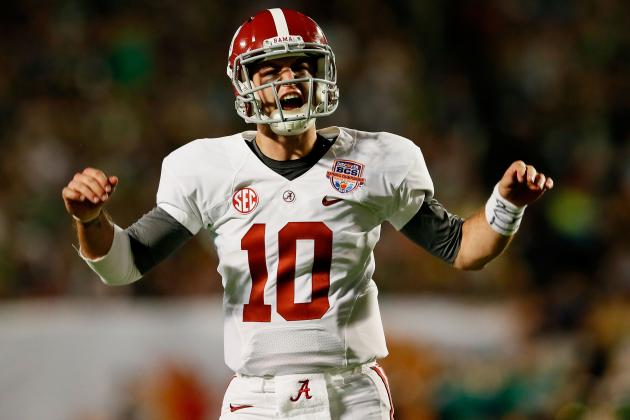 Kevin C. Cox/Getty Images

Quick question: Who was the last Alabama player to win the Walter Camp Award?
It's a trick question, as an Alabama player has never won the award.
Huh?
AJ McCarron could change that with a repeat of last season. He threw for 2,933 yards, 30 touchdowns and completed 67.2 percent of his passes. He also limited his interception total to three out of 314 pass attempts.
McCarron is effective and plays on a national championship team. He should be the definition of Player of the Year.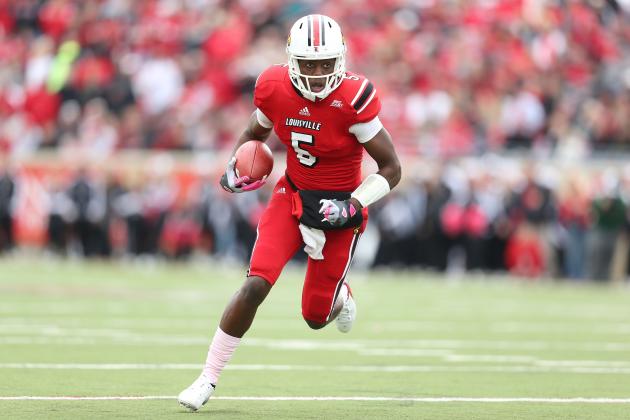 Andy Lyons/Getty Images

Teddy Bridgewater will be watched closely this season for many reasons. NFL draft scouts want a final verdict on whether or not he is a legit quarterback prospect, while the college media wants to see if he is truly worthy of winning any prestigious awards.
Bridgewater doesn't have much room for error given the lack of competition he plays on a weekly basis. When healthy, the junior is one of the most accurate quarterbacks in the nation. He completes a high percentage of his passes (68.5) and has the will to lead his team to victory.
A quarterback has won the Walter Camp Award in five of the last seven years. Bridgewater could keep the legacy alive with a breakthrough season.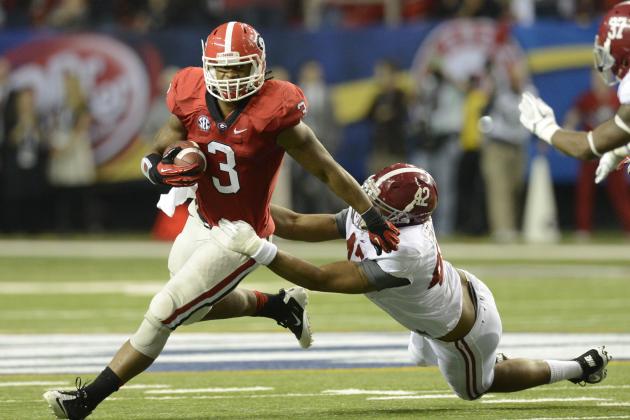 USA TODAY Sports

Larry Johnson, Reggie Bush and Darren McFadden are the only three running backs since 2000 who have won the Walter Camp Award. All three runners had elite skill sets for the college level and couldn't be stopped with the ball in their hands.
Georgia's Todd Gurley has that same effect.
Last season, he rushed for 1,385 yards, averaged 6.2 yards per carry and scored 17 touchdowns. Keep in mind that he was only a true-freshman, finishing second in the SEC in rushing yards behind only Johnny Manziel.
Gurley is well built and has the makeup to be an elite runner. He gives Georgia a shot of producing its second Walter Camp Award winner, and the first since 1982 when Herschel Walker won it.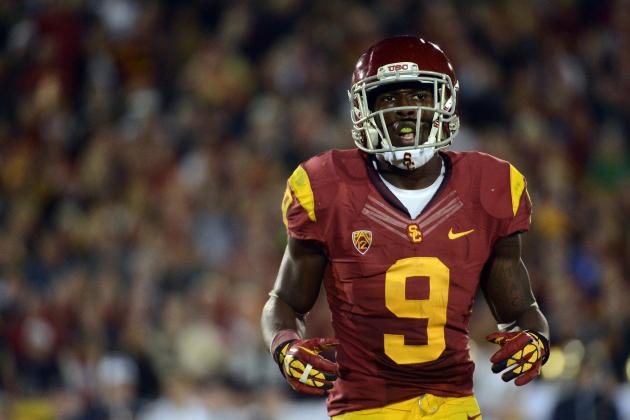 Harry How/Getty Images

The last wide receiver to win the Walter Camp Award was Larry Fitzgerald in 2003 with the Pittsburgh Panthers. He finished that season with 1,672 yards and 22 touchdowns, while Pittsburgh finished with an 8-5 record.
Last season, Marqise Lee had 1,721 yards and 14 touchdowns. He caught 118 passes, broke school and conference records, and proved he was easily the best wide receiver in the country. It's clear that it takes off-the-chart numbers for a wide receiver to win the award, but USC as a team needs to improve as well.
The Trojans must win more than seven games, and Lee must continue the overwhelming production from last season. If both happen, USC will have its seventh Walter Camp Award winner, which adds to the total of more than any other school.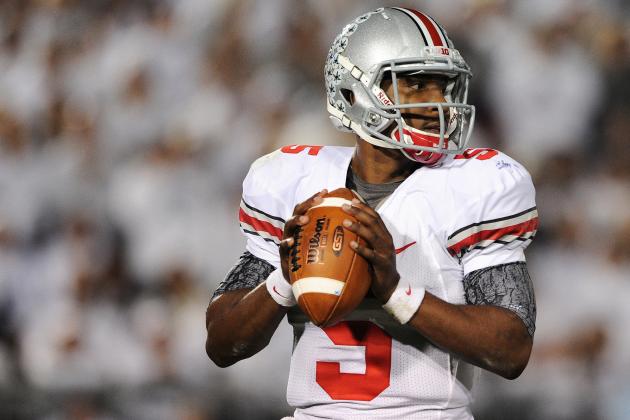 Patrick Smith/Getty Images

Braxton Miller has both statistics and victories in his favor. Flashy numbers get voters' attention, but the overall team success weighs heavy as well. It's very rare that a player with great numbers on a team that didn't reach a bowl game is going to take home any hardware.
Miller had 1,271 rushing yards last season and 13 touchdowns. He also improved drastically throwing the ball, as he threw for 2,039 yards and bumped his completion percentage up to a decent 58.3 percent. Most importantly, he plays on a talented Ohio State team that is a favorite to reach the National Championship Game.
Ohio State has produced four Walter Camp Award winners, and Miller can easily become the fifth.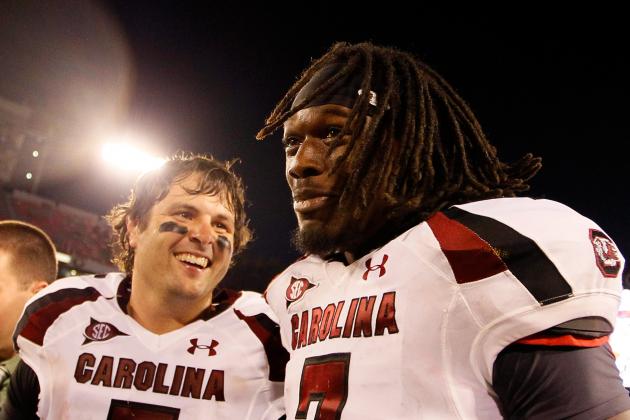 Kevin C. Cox/Getty Images

Last season, Notre Dame's Manti Te'o became the first defensive player since Charles Woodson in 1997 to win the Walter Camp Award. It takes a terrific defensive season to pull this feat off, as offensive statistics draw a lot more attention than a few sacks.
Jadeveon Clowney really needs no introduction.
He has the hype behind him, the production and the ridiculous skill set that jumps off the television. He has 21 sacks and 35.5 tackles for loss in his two-year career, while really just scratching the surface of his potential.
Clowney is a special player and should be considered a prime candidate for every award possible.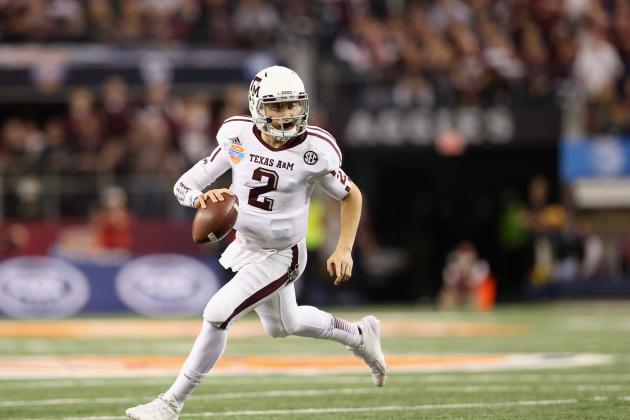 Ronald Martinez/Getty Images

An argument can be made that Johnny Manziel should have won last year's Walter Camp Award. He won the Heisman, the Davey O'Brien Award and the Manning Award, so why not give him a clean sweep of every award possible?
The Walter Camp Award is presented to the Player of the Year, while the Heisman is given to the Most Outstanding Player.
What's the difference?
Manziel is on pace to go down in college football history as one of the greatest to ever play. However, he will nearly have to duplicate last season's performance if he hopes to win another Heisman. The Walter Camp Award usually goes to the player who just missed out on the Heisman. Therefore, he has the best shot to become the first Aggie to win the award.