Ranking the Best NBA Free-Agency Signings in Detroit Pistons History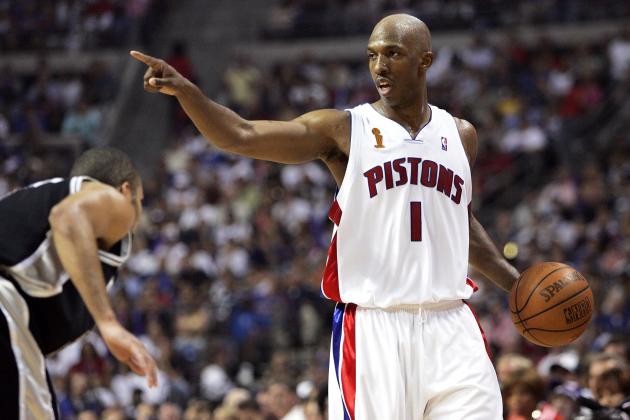 Brian Bahr/Getty Images
The Detroit Pistons made a great decision when they signed Chauncey Billups in 2002.
This July, the Detroit Pistons signed forward Josh Smith, making him their newest big-name free-agent acquisition.
While it will be impossible to fairly judge the signing until months or years from now, Pistons fans can only hope that the move will be as successful as the moves general manager Joe Dumars made early in his front-office career.
Free-agent acquisitions are not only judged on their individual statistics and personal accolades, but also their ability to help the team achieve postseason success. The longevity of their career with the Pistons helps as well.
If Smith can help them become a playoff contender in the next few seasons, he'll find himself ranked among the Pistons' top free-agent signings of all time.
Begin Slideshow

»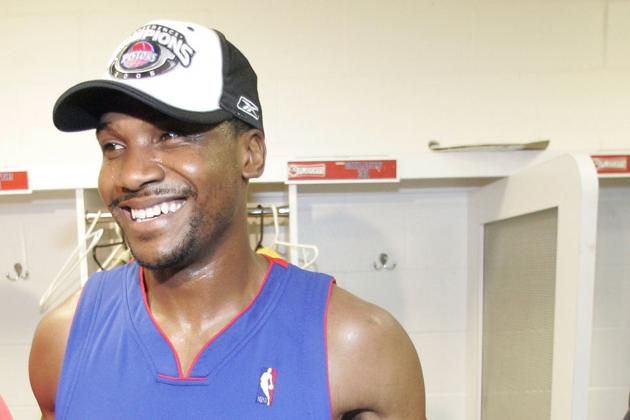 Pool/Getty Images
Lindsey Hunter played 12 seasons in total for the Pistons.
Lindsey Hunter returned to the Pistons in 2004, just days after they shipped him to the Boston Celtics in the Rasheed Wallace trade and helped the team that drafted him to win the 2004 NBA Finals.
He came off the bench during their championship run, providing tough full-court, on-ball defense throughout the playoffs. The Pistons gave up just 90 points per 100 possessions in the postseason while he was on the court—best among their guards, per Basketball-Reference.com.
Hunter averaged double-digit minutes in the playoffs for them each year through 2008, as they made five-consecutive Eastern Conference finals.
He may have only been a free agent for one day and was just a role player, but bringing Hunter back was still one of the best free-agent signings the Pistons have ever made.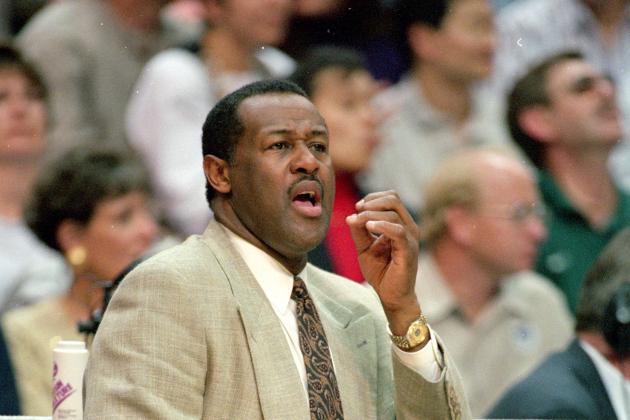 Getty Images/Getty Images
M.L Carr scored at least 12 points per game in his three seasons with the Pistons.
In 1976, M.L. Carr played his first NBA season, signing with the Pistons after playing in the ABA.
They made the playoffs that year, and he was second on the team in scoring at 13.3 points per game—behind Bob Lanier.
His best individual season was 1978-79, his last in Detroit. He averaged 18.7 points, 7.4 rebounds and a league-leading 2.5 steals per game. For his efforts, he was named to the NBA All-Defensive Second Team.
Carr had a very good three seasons with the Pistons, but he left in 1979 for the Boston Celtics. With a longer tenure in Detroit or more playoff success, Carr would have been ranked higher.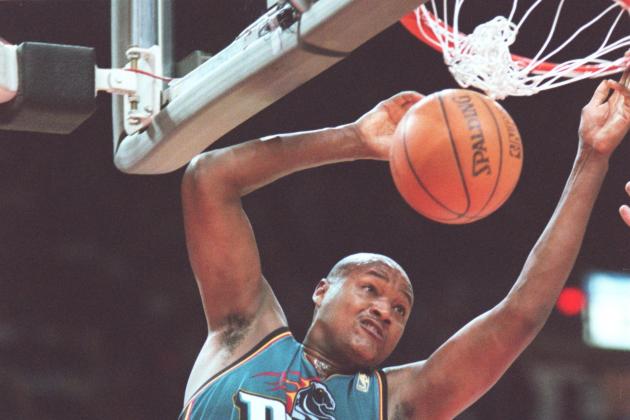 Doug Pensinger/Getty Images
Terry Mills averaged over 13 points per game in five seasons with the Pistons.
Terry Mills signed with the Pistons in 1992-93, their first losing season after nine-consecutive years with a winning record.
He scored at least 14.8 points per game in each of his first three seasons with Detroit. His best season was in 1993-94, when he averaged 17.3 points and 8.4 rebounds per game.
They made the playoffs in his final two seasons on the team as he moved into his new role as sixth man. Even with diminished playing time, he averaged over nine points per game both seasons.
Mills played power forward, but he developed a three-point jumper during his time in Detroit. He shot fewer than one per game in his first four seasons in the league, but in his final season with the Pistons, he shot over five per game at 42.2 percent clip.
He was never part of a championship team in Detroit, but Mills still was one of the better individual performers that the Pistons ever signed as a free agent.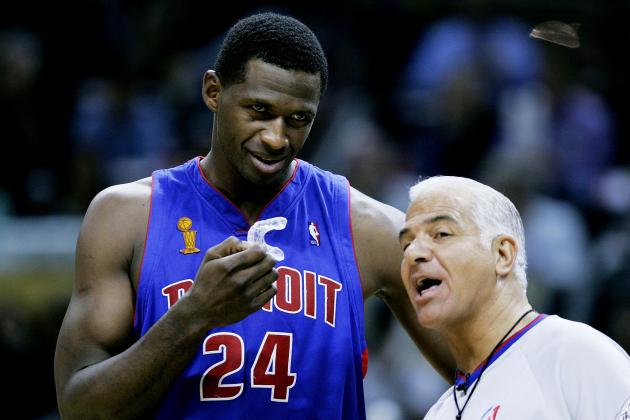 Brian Bahr/Getty Images
Antonio McDyess was sixth man for the 2005 Pistons team that made the NBA Finals.
Antonio McDyess signed with the Pistons in 2004 after struggling with knee injuries during the first half of his career. In Detroit, he stayed healthy while playing major minutes off the bench—playing a major role in four deep playoff runs.
He had been a former All-Star and All-NBA performer with the Denver Nuggets during his first six NBA seasons, but GM Joe Dumars convinced him to take a lesser role behind Ben and Rasheed Wallace.
In his first season with the team, he averaged over nine points and six rebounds per game, helping the Pistons return to the NBA Finals as the sixth man. He played a similar role as they went to the Eastern Conference finals each of the next three seasons.
McDyess was a tough interior player who fit right in with the defense-first mindset that was a staple of the mid-2000s Pistons teams. While he was never a full-time starter, he played a big part in their success from 2004 to 2008.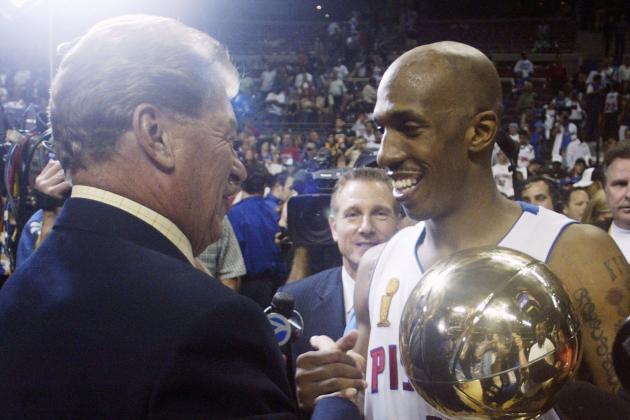 Tom Pidgeon/Getty Images
Billups helped the Pistons win an NBA title in 2004.
The signing of Billups in 2002 has been the best move of Dumars' career, helping the Pistons to move on post-Grant Hill and win the 2004 NBA title.
Billups was unable to stick with a team before landing in Detroit, playing for four teams (and never playing with a fifth, the Orlando Magic) in his first six NBA seasons. But along with Ben and Rasheed Wallace and Rip Hamilton, he turned the Pistons into perennial championship contenders.
They made it at least as far as the Eastern Conference finals in each of his six full seasons with the team. They beat the Los Angeles Lakers in the 2004 NBA Finals and lost to the San Antonio Spurs the next year.
As a Piston, he made three All-Star teams and was named to two All-NBA teams and two All-NBA Defensive teams.
Billups is one of the best Pistons of all time, as well as one of the most respected leaders in the entire NBA. And now, Dumars has made things right by bringing him back to Detroit to finish his career.