San Antonio Spurs: 4 Summer League Players Who Could Be Part of the Future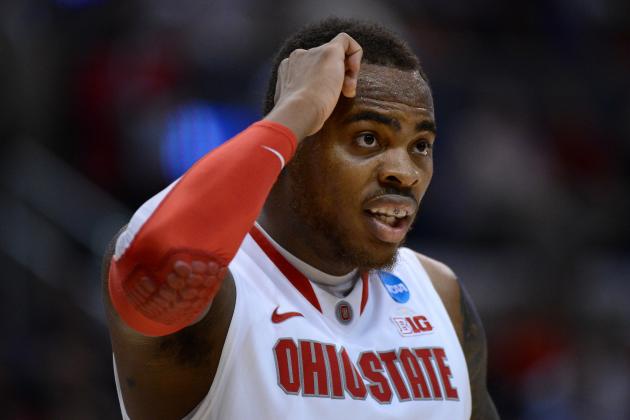 Harry How/Getty Images

The NBA Summer League provides a great opportunity for players to showcase their skills in front of the league's coaches, general managers and owners alike.
The San Antonio Spurs, who came off of an NBA Finals appearance last season, don't necessarily need to add any new players who could potentially shake everything up. However, the Spurs have had a history of turning average players into good players who fit into their system, even if the player is a late second-round pick (i.e. Manu Ginobili).
These are four new or returning players who should secure a roster spot by the beginning of the season.
Begin Slideshow

»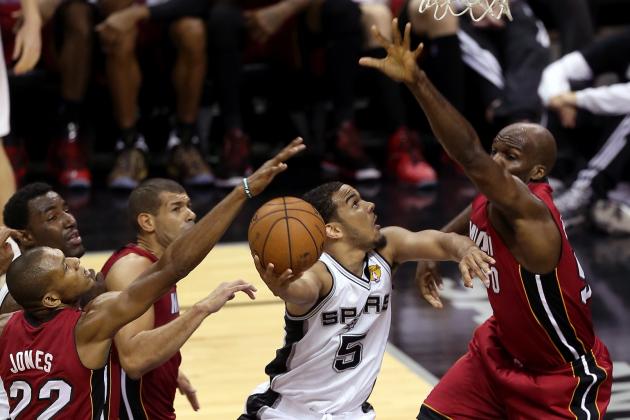 Christian Petersen/Getty Images

Cory Joseph is already a member of the team because the Spurs exercised his team option for the 2013-14 season (via NBA.com), but he is using the Summer League to help improve every aspect of his game.
In three games, Joseph has averaged 13.3 PPG, 4.7 RPG, 5.0 APG and 4.0 turnovers on 42.4 percent shooting from the field. His shooting efficiency is something he's been struggling with throughout the past two seasons, but he has shown flashes of smarter decision making and is slowly getting the handle of the game.
He's already guaranteed a roster spot next season, but he's still on the Spurs' Summer League team this season, so I felt it was necessary to put him on this list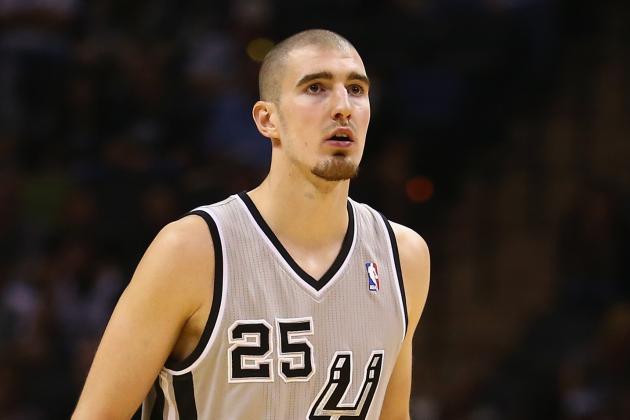 Ronald Martinez/Getty Images

Nando De Colo, like Joseph, is also going to return to the Spurs' lineup in the upcoming season but he's using the Summer League games to refine his skills as well.
Next season, the backup point guard spot is up for grabs and it will ultimately be a battle of playing time between De Colo and Joseph. In three games in the Las Vegas Summer League, De Colo has averaged 13.3 PPG and 4.3 APG on just 38.5 percent shooting from the field.
De Colo will get a chance to prove himself during training camp and the regular season, but the Spurs management must ultimately decide what to do with their two young point guards.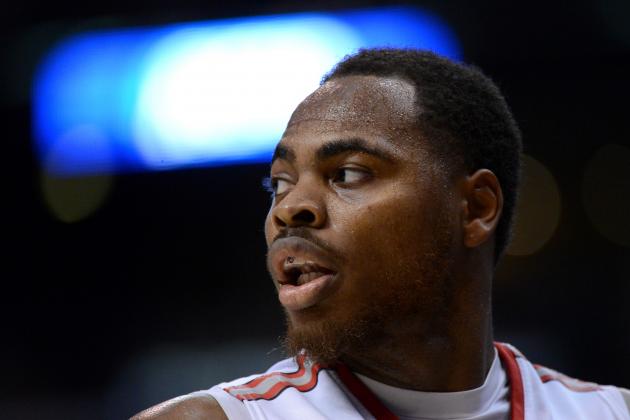 Harry How/Getty Images

DeShaun Thomas was the 58th pick in the 2013 NBA draft, but he's definitely proving to the league that he has an uncanny ability to put the ball into the basket.
He has been incredible on offense in three Summer League games so far, putting up averages of 17.0 PPG and 5.0 RPG on 54.1 percent shooting and 50 percent from beyond the arc.
For a compact, 6'7" small forward with limited athleticism and a low IQ on defense, it's difficult to say that his scoring prowess would translate to legitimate NBA games.
Even so, falling into the hands of the Spurs' organization is probably the best thing that could've happen to the young Ohio State product, as they could help him develop into a more complete player in the future.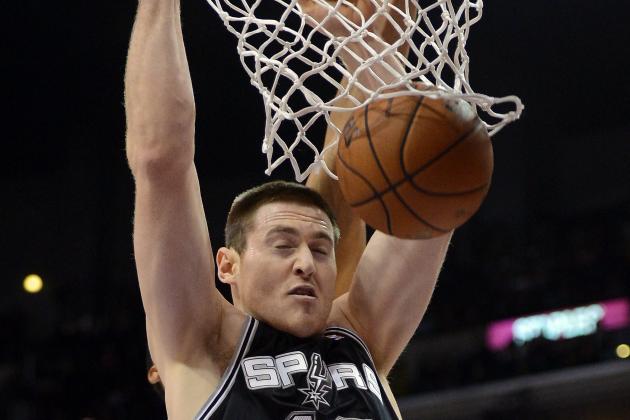 Harry How/Getty Images

The last memory I had of Aron Baynes before the Summer League was watching him hold his ground against Dwight Howard in the first round of the playoffs a couple months ago.
He joined the team late last season to provide some bench depth on the interior, but Gregg Popovich decided to throw him into the starting lineup against one of the best centers in the league in the first playoff game of his career.
Now, he's taken his talents to Las Vegas and is playing extremely well. Baynes is averaging 11.7 PPG, 10.7 RPG and 1.7 BPG, using his huge 6'10" 260 pound body to its fullest extend.
As a stoic, tough big man, Baynes will be needed for the Spurs in the future if they end up facing teams with strong interior presences during the playoffs again.