5 Remaining Free Agents NY Knicks Should Target with Veteran's Minimum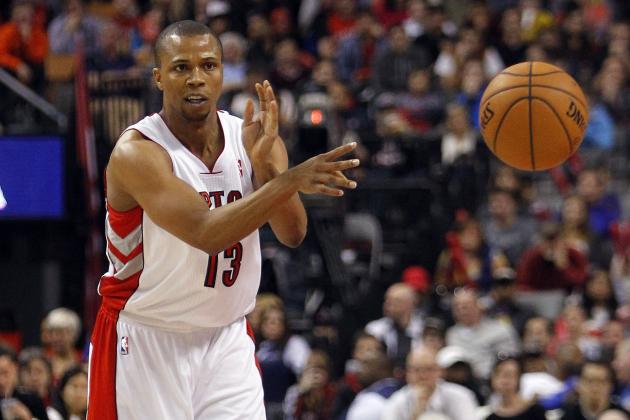 John E. Sokolowski-USA TODAY Sports

After bringing in Metta World Peace and re-signing J.R. Smith and Pablo Prigioni, the New York Knicks have made their major moves in free agency. Still, there are up to four roster spots up for grabs, which could be very important considering the injury situation last season.
Looking at the Knicks' summer league squad, there could be a couple of guys who make the final roster (C.J. Leslie and Jeremy Tyler come to mind), but it's inevitable that New York will need to bring in at least one or two more experienced players before the end of the summer.
Having spent the mini mid-level exception, the Knicks have only minimum salary contracts to give out, but there are still some cheap options available on the market.
Begin Slideshow

»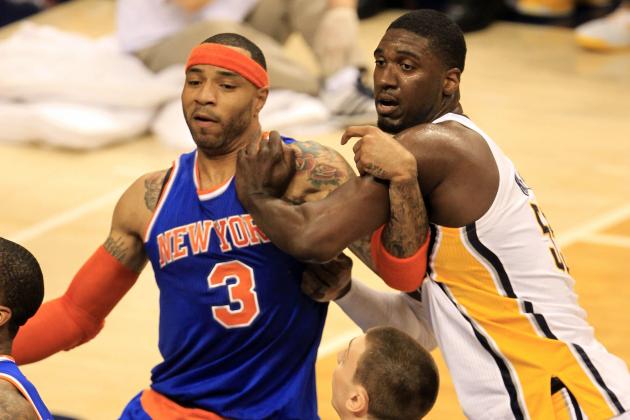 Pat Lovell-USA TODAY Sports

It really is unexplainable that Kenyon Martin hasn't re-signed with the Knicks at this point. A quick look at his Instagram page will tell you he wants to be here, and there's no doubt he could help the team out defensively.
Martin was a revelation when he signed with the Knicks after the trade deadline, playing lockdown defense and helping the team stay on track despite a ton of injuries in the frontcourt.
Even offensively, K-Mart was effective and clearly had good chemistry with his former teammates Carmelo Anthony and J.R. Smith. He had five games with more than 10 points and shot a career-high 60 percent from the field on the season.
Beyond that, Martin has the intangibles to continue being a key player for New York's bench. He's a good teammate with playoff experience and is more than willing to do the dirty work if that's what's required of him.
Money shouldn't be an issue with Martin, as it's clear he wants to come back. Besides, the Knicks can actually offer him 120 percent of the veteran's minimum because they have his non-Bird rights after last season.
The Knicks are making a big mistake if they think they can let go of Martin simply because they've added Andrea Bargnani and Metta World Peace. After all the injuries they faced last year, they need as much depth as possible, especially considering they have no-one on the roster capable of backing up Tyson Chandler.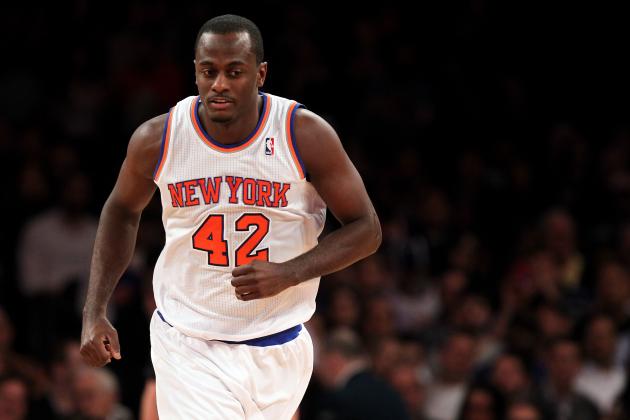 USA TODAY Sports

Unless they think either Andrea Bargnani or Amar'e Stoudemire is going to make major strides on defense, the Knicks are in the market for at least one more center in free agency.
As it stands, Tyson Chandler is the only real center on the roster, but it's likely that either Jeremy Tyler or Jerome Jordan could make the team following summer league.
That still leaves room for an experienced veteran to be Chandler's full-time backup, but free agency puts a premium on big men, so New York's options are limited with only the minimum salary to spend.
Giving Earl Barron a chance could turn out to be a smart move. He's a legit 7-footer with a nose for rebounds who has never really been given an opportunity in the league despite being productive when he plays.
Barron has only appeared in 124 games over seven years, but he has averaged 11.9 points and 9.1 rebounds per 36 minutes.
In the only game he played for the Knicks last year, Barron had 11 points and 18 rebounds, but he didn't appear again the rest of the way. With limited options available, it'd be worth seeing if he can repeat that level of play with a training-camp invite.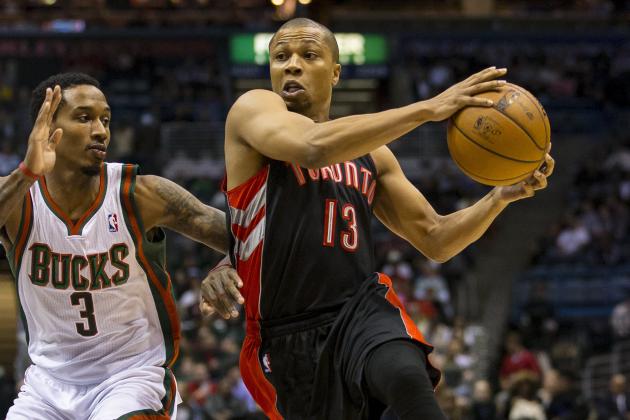 Jeff Hanisch-USA TODAY Sports

Even after re-signing Pablo Prigioni, the Knicks should still be on the lookout for a third point guard, especially considering the age of the Argentine and how the team struggled when Raymond Felton went down with injury last season.
Sebastian Telfair may not have lived up to the expectations he had earlier in his career, but you can't really go wrong with him as a third-string point guard. He's still only 28 and is capable of running an offense off the bench.
Despite being undersized, Telfair is also a solid defender who has grown on that end of the floor over the years after struggles earlier in his career.
Over the course of his career, Telfair's numbers haven't been particularly impressive, but we must remember that he's never been on a playoff team and has rarely had much talent around him. Given the chance to join a second unit that already has J.R. Smith, Metta World Peace and Amar'e Stoudemire, we should see him look a lot more comfortable.
According to Alex Kennedy, Telfair is still weighing his options with interest from the Knicks along with the Miami Heat and Oklahoma City Thunder. As a Brooklyn native who is on record saying it would be "a dream come true" to play in New York, there's a good chance the Knicks could get him for the minimum.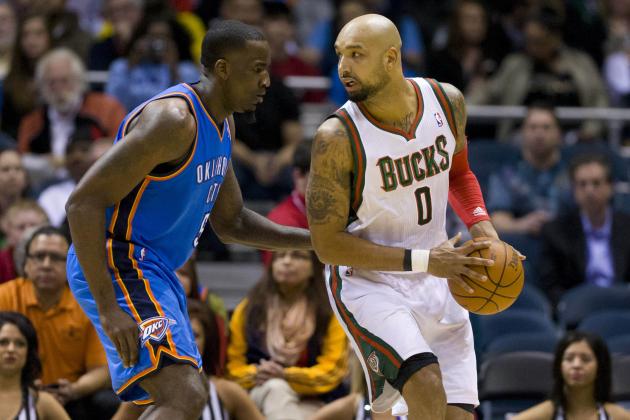 Jeff Hanisch-USA TODAY Sports

The Knicks have already signed Metta World Peace after he was amnestied by the Lakers, but they'd be wise to take a look at some of the other amnesty victims that could end up being value signings.
Even coming off a tough, injury-plagued season, Drew Gooden could be an interesting signing, as it wasn't long ago that he was posting great numbers as a starter in Milwaukee.
In 2011-12, Gooden averaged 13.7 points and 6.5 rebounds per game with an 18.8 PER. If he can get anywhere near that level of play again, he'd be a perfect backup to Tyson Chandler.
There's no guarantee that Gooden will return to form, but it's worth a try for only the minimum. He's already cleared waivers, so the Knicks are free to sign him, and he likely won't ask for much with $13.2 million coming his way from the Bucks over the next two years.
The only worry with Gooden is that his defense has been questionable at times, but after spending three years under Scott Skiles, there's no doubt he improved on that end of the floor. He has, however, always been known as a good rebounder, with a career average of 10.1 boards per 36 minutes.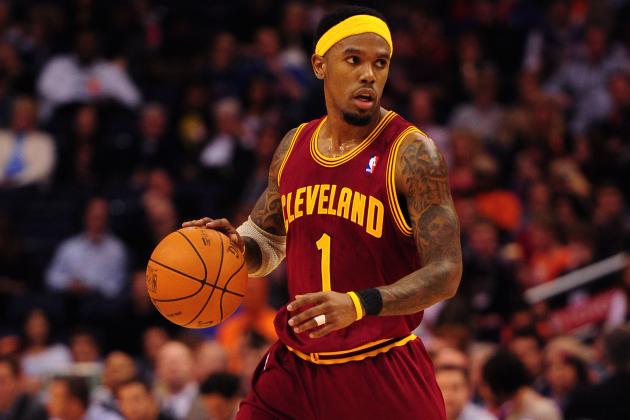 Mark J. Rebilas-USA TODAY Sports

Like Drew Gooden, Daniel Gibson is another player coming off a tough season, but since he's still only 27, there's a good chance he could bounce back in the right situation.
Gibson is capable of penetrating the lane much better than Pablo Prigioni, making him a good alternative as a third point guard off the bench. He has also shot 41 percent from beyond the arc for his career, making him a great fit for New York's three-point-heavy offense.
As a passer, Gibson isn't great, but playing in a dual-point guard offense his shooting will more than make up for that.
He's also appeared in 50 playoff games in his short career, and he could be a capable producer if injuries emerge again in the postseason.
Because of his struggles last year, Gibson will likely be available for a very reasonable price, and for the first time in his career might leave Cleveland after they upgraded the backup point guard position with the signing of Jarrett Jack.