Why Bernard Would Be a Liverpool Fan Favorite at Anfield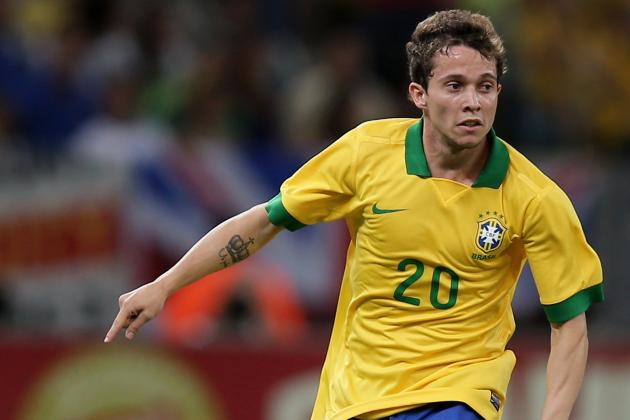 Friedemann Vogel/Getty Images

Liverpool could soon be looking at bringing in their fifth new signing of the summer, with Brazilian forward Bernard reported to be on their list of targets.
The Reds are said to be ready to activate his release clause of around £20 million, as per Chris Bascombe in the Telegraph, and though any completed deal may still be a long way off at this moment, it would certainly be a signing to excite the supporters.
A left-sided forward more often than not, Bernard is an attack-minded player who can also play centrally, and has the potential, should he join, to become a real fan favourite.
Begin Slideshow

»
One thing fans love to see is terrific ability on the ball, and Liverpool have had quite the list of left-sided attackers in their team who were incredible in their talents to beat a defender, find a through-pass or hit the back of the net.
Running at pace into the final third and fashioning a chance on goal is a sure-fire way to get the crowd on their feet and behind the team, and that's something Bernard does consistently.
His quick approach to playing and combining with teammates, as well as his sleight-of-foot, would make him a stand-out member of the team.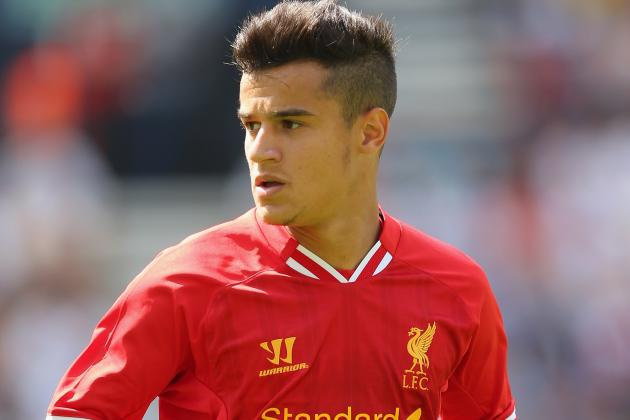 Alex Livesey/Getty Images

Exciting, skilful Brazilians are nothing new to Liverpool these days—they've been enjoying the talents of Philippe Coutinho since January, and the former Inter Milan man has quickly made himself an important part of the team.
Though the two share some characteristics in terms of being attacking midfielders who want to aid scoring goals for the team, they are hardly alike as on-the-ball players.
That won't stop Bernard being expected to be just as good and effective as Coutinho though, simply because of the similarities of their nationality and the area on the pitch in which they operate. Indeed, if Bernard is indeed going for £15 million there could easily be more expectancy on him because he's double the price that Coutinho was.
Either way, it gives Bernard a good start with the fans.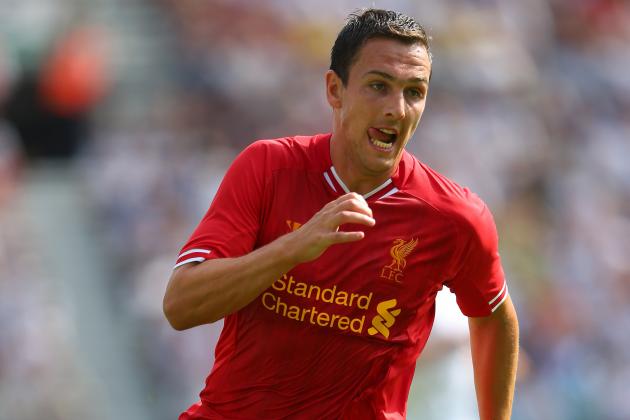 Alex Livesey/Getty Images

Liverpool scored more goals last season than they did the previous campaign, but Brendan Rodgers will still hope for a far better contribution to the tally from the wide areas of attack this time around.
Raheem Sterling, Stewart Downing and Jordan Henderson all contributed a few strikes, but certainly nothing to suggest they could be on the level of even a Theo Walcott-type wide attacker, let alone the Gareth Bales of the league.
Bernard, playing from the left of the front three, would certainly be expected to add greatly to the goals tally from that area and, given his ability on the ball and in front of goal, he'd likely be capable of reaching double figures for a season.
He managed 11 in the Brasilierao last season, from 36 games, mainly played from the left.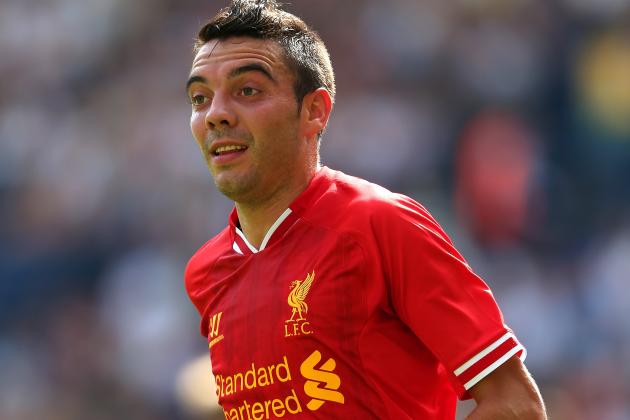 Alex Livesey/Getty Images

Liverpool got moving quickly this summer with the signings of Kolo Toure, Simon Mignolet, Luis Alberto and Iago Aspas. However, three of the four signings were seen as boosting the squad numbers rather than specifically targeting first XI players—though Mignolet, in particular, will hope to be a regular starter.
Now Liverpool fans are hoping for bigger action in terms of improving the starting XI; a £15 million forward would be seen as a step in that direction if the Reds were able to sign Bernard.
Similar to the instances of Alberto Aquilani and Andy Carroll, big-money signings are immediately regarded as being capable of being first-team starters and winning games for the team; that's the expectation that comes with a big price tag.
How long it lasts is up to the player in question, but a big signing will quickly become a fan favourite.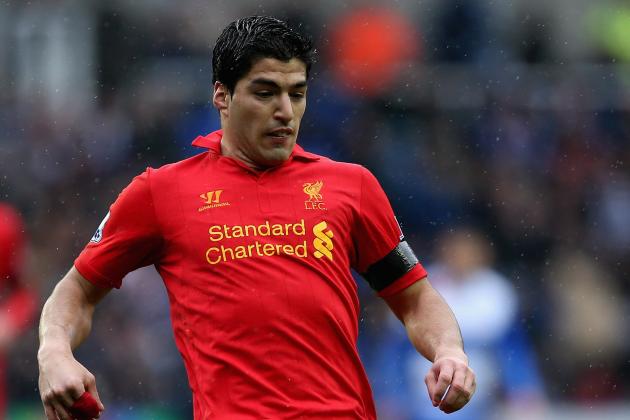 Warren Little/Getty Images

Just like when a club "scapegoat" leaves for pastures new, someone else is forced into the role; when a star player or fan favourite departs, someone else gets to take his place.
It doesn't always have to bear semblance to reality and opinion can be split, but there are few Liverpool fans who do not love seeing Luis Suarez in a red shirt and accelerating toward goal.
With his future seeming uncertain at this point, any player coming in to potentially replace the Uruguayan is going to have a crack at becoming a favourite with the fans—a "he saved us" mentality, perhaps, or just gratefulness at not having to wonder what might have been had the top scorer stuck around a while longer.
Again, with replacing such a player comes expectation as well as possibility, but Bernard has all the tools to make himself a real crowd-pleaser at Anfield with Liverpool.