Lindsey Vonn was upset she wasn't being recognized as the world-class skier she is on the international slopes. Instead, she is being referred to as "Tiger Woods' girlfriend" as she joins the world's No. 1 player at nearly all of his golf tournaments.
With all due respect to Vonn, it's hard to not identify her as Woods' "something" when she's taking pictures like this: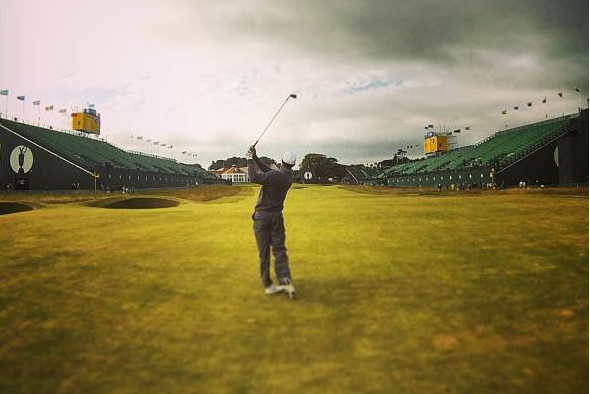 She's not exactly "Woods' publicist" or "Woods' marketing team," but Vonn captured the true essence of Tiger when she snapped that photo and posted it on Instagram. After all, there may not be a player in the history of golf with a more intimidating individualistic approach to the game.
Woods never would have gotten to this point in his career—just four major victories short of tying Jack Nicklaus' record—without being a physically gifted golfer who can hit every shot in the book. But what makes Tiger one of the greatest golfers to ever play, if not the greatest, is the mental side of his game.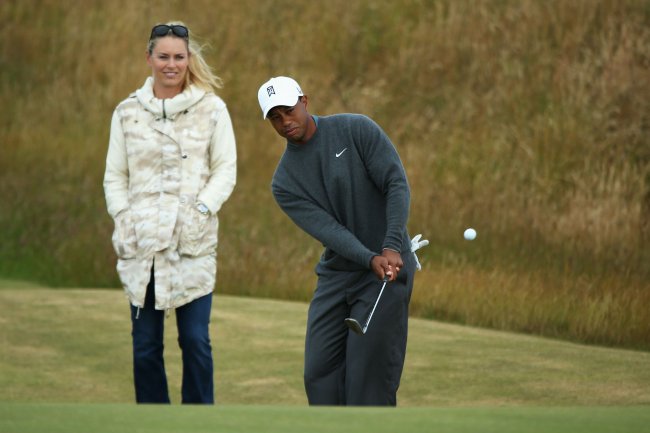 Andy Lyons/Getty Images
Woods has always displayed a "me and the ball" approach. When the fairways and greens are lined with the biggest galleries of any player in the tournament and the pressure is on, Woods has always been capable of hitting the perfect shot and the biggest putt regardless of the situation.
Vonn's photo perfectly represents that mentality and embodies the essence of his greatness. Love him or hate him, there's no denying what has fueled Woods' masterful golf career to this point.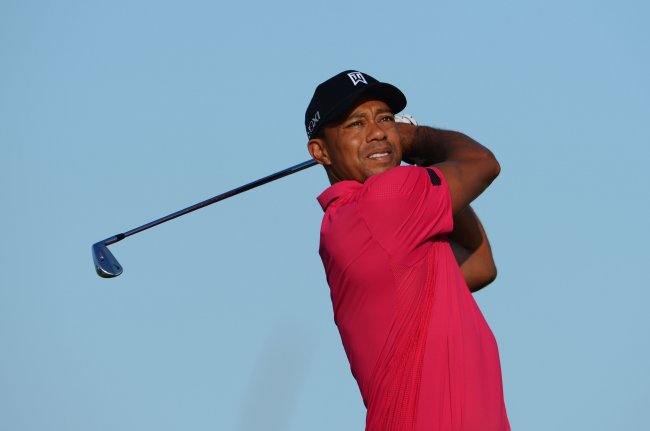 Stuart Franklin/Getty Images
Holding an iron after a practice-round approach into the green at 18, Woods holds his draw-heavy follow-through and watches his ball presumably sail at the pin. There is no gallery in the photo, just as it probably appears to Tiger when the pressure is on and the tournament is on the line.
Do you think Tiger still has what it takes to break Jack Nicklaus' majors record?
The last five years haven't been so kind to Woods in his pursuit of Nicklaus' record. The 37-year-old has been stuck in neutral in major tournaments over his last five seasons, fueling speculation that the greatest golfer of his generation may no longer be capable of winning the big one.
After winning 14 major titles in the first 13 years of his professional career, Woods has been without a major victory since 2008, just before knee injuries and off-course drama led to his short hiatus from the sport.
Since his return, Tiger has undergone a bevy of swing changes and managed to put together a tremendous stretch of golf, but he's simply been unable to come up big when it matters most.
For Tiger, his failure to win the biggest tournaments of the season is indicative of where his mental game is. The world's No. 1 golfer already has four tournament wins in 2013, but none of those were at the Masters or U.S. Open—the first of the four majors on the tour circuit.
But it's hard to ever count out the best player in the world. Even after coming up short time and again in majors the past five years, Tiger enters the British Open as the odds-on favorite to triumph over an incredibly deep field.
Recent performances aside, few really expect Woods to succumb to the pressure when it matters most.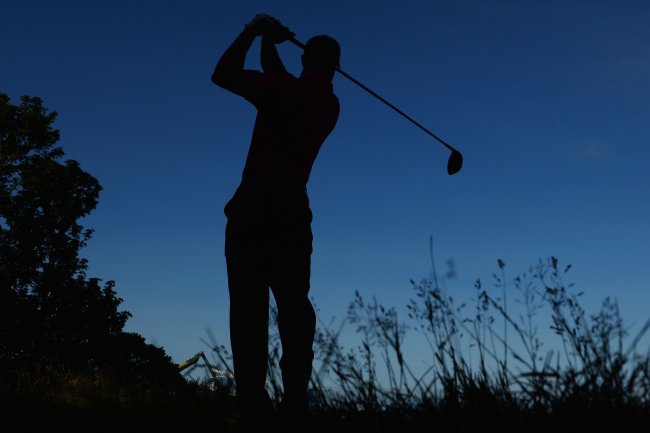 Stuart Franklin/Getty Images
That's just the golfer he is.
Vonn may not particularly enjoy the "Woods' girlfriend" label, but she's certainly embracing it. Her quick snapshot of Woods may have just been a product of good timing and beautiful British Open scenery, but it's hard to believe she didn't realize the significance of that iconic pose and poignant setting as the shutter opened and closed.
For real-time updates of the British Open leaderboard, see below: