Pittsburgh Steelers: Which New Starter Will Make the Biggest Impact?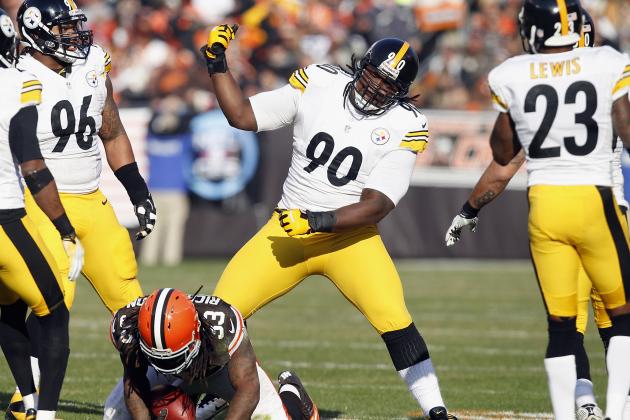 Matt Sullivan/Getty Images

After failing to make the playoffs last season, changes were needed to the Pittsburgh Steelers roster. While they typically make a few minor moves to upgrade their lineup, the Steelers will have at least five new starters for the 2013 season.
By maintaining status quo, the Steelers would have been indicating that they were satisfied with their 8-8 record last season. General manager Kevin Colbert was far from satisfied, via ESPN.com:
"If we don't change 8-8, if we don't change the roster that produced 8-8, we'd be silly to expect a better result if we've got the same group of guys," Colbert said. "We can't box ourselves in and limit what we potentially could do."
Colbert made his comments in mid-January after he had some time to reflect on the season, and he would follow through with them.
The Steelers did not attempt to re-sign Mike Wallace, Keenan Lewis, Max Starks and Casey Hampton and released James Harrison and Willie Colon.
That is a significant loss of talent on both sides of the ball that cannot be easily replaced. However, there are a number of interesting names that will do their best to step into the starting lineup and perform at a high level.
These players include Marcus Gilbert, Emmanuel Sanders, Steve McLendon, Jason Worilds and Cortez Allen.
Not on this list are left guard Ramon Foster and right tackle Mike Adams as they both started games at their respective positions last season. While many believe that Le'Veon Bell will be the starting running back, he has yet to win the job and will also not be included.
Here is a look at which starter will make the biggest impact in 2013.
Begin Slideshow

»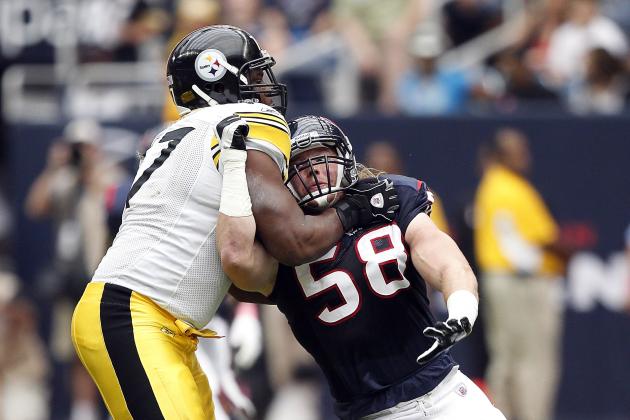 Bob Levey/Getty Images

There are four premium positions in the NFL—quarterback, pass-rusher, shutdown cornerback and left tackle—and Marcus Gilbert will man one of them.
He is on this list because he is making a position switch this year.
Back in February, Kevin Colbert told 93.7 The Fan that Gilbert would be moving from the right side to left tackle. By making this move, the Steelers allowed Max Starks to leave via free agency to the San Diego Chargers.
With the Steelers going all-in with Gilbert, he is going to have to raise his game to protect Ben Roethlisberger's blind side.
During his rookie year, Gilbert started 13 games at right tackle and allowed seven sacks and was called for four false start penalties. Despite the sack numbers, he performed very well in pass protection and graded as the 13th-best offensive tackle in pass-blocking efficiency by Pro Football Focus.
Gilbert only started five games last season before an ankle injury would force him to end the season on the injured reserve.
He has since recovered and has been working at left tackle all spring—which will give him a jump start on training camp—and he'll need it now that he must face an opponent's best pass-rusher on a weekly basis.
Gilbert is athletic, but he lacks the quickness against speed rushers who will be able to beat him to the outside. If he allows a defender to get a big hit on Roethlisberger, it can turn the Steelers' season south in a hurry.
There is no doubt that Gilbert's performance will have a huge impact on the offense this year.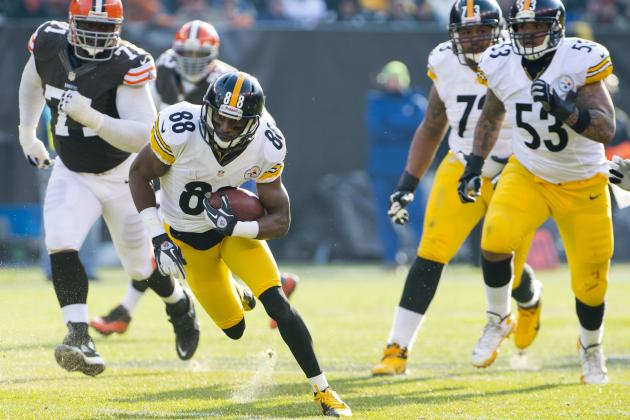 Jason Miller/Getty Images

Emmanuel Sanders has never had more than 44 receptions in a season, and now he is the man the Steelers are counting on to replace Mike Wallace.
At 5'11" and 180 pounds, Sanders has a slight build and is susceptible to big hits, but that does not deter him from going across the middle. In fact, he is a diverse route-runner with terrific hands and speed.
Sanders led all Steelers with an average of 14.2 yards per reception and 11 receptions of 20 yards or more. Over 70 percent of his receptions went for first downs as well.
Now in his fourth season, Sanders is poised for a breakout year.
Injuries held him back in his first two seasons, and he was the fourth receiving option last year. That won't be the case anymore as he is being thrust into the spotlight.
Sanders' speed and quickness are an ideal fit for Todd Haley's offensive scheme that stresses getting the ball out of the quarterback's hands quickly. This could result in him leading the team in receptions.
Chris Wesseling of NFL.com ranked Sanders 15th out of 40 players in his "Making the Leap" series.
Though Sanders won't be the top option for Roethlisberger, he will see a significant increase in production.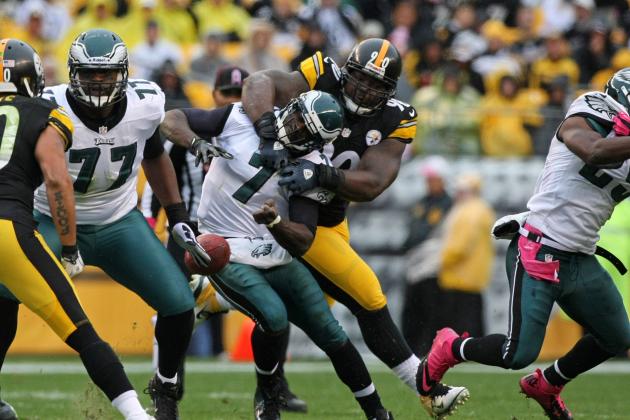 Jason Bridge-USA TODAY Sports

The key to any great 3-4 defense is to have a dominant nose tackle up front, and for over a decade the Steelers had that with Casey Hampton.
But Hampton was on the decline, and the Steelers decided to move in a different direction.
Replacing Hampton will be Steve McLendon, a 6'4" nose tackle who weighs much more than the 280 pounds that is listed on the team's official website.
Few players could occupy blockers like Hampton, and he was dominant at it. As expected from the nose tackle position, his stats were never dominant—he averaged just over 17 tackles per season and had only nine career sacks.
McLendon is a much more versatile player who defends the run well and is capable of rushing the passer.
Playing backup snaps last season, he had two sacks and a number of other quarterback pressures. These numbers should increase once he becomes a starter.
Without a challenger, McLendon could have just settled into his starting spot and been satisfied, but that hasn't been the case. He told Steelers.com's Teresa Varley that he wants to be great and has been working hard this offseason.
From what we've seen on the field so far, McLendon is well on his way to meeting his expectations.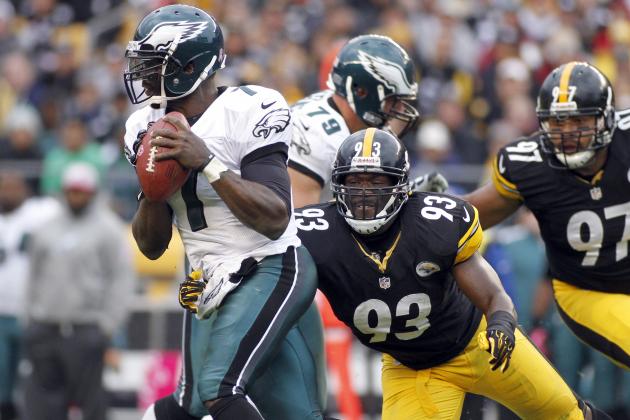 Justin K. Aller/Getty Images

Jason Worilds is not guaranteed the starting job at outside linebacker, but it is unlikely that rookie Jarvis Jones beats him coming out of training camp.
He had the first significant action of his career in 2012 when he appeared in all 16 games and started three of them. His production was not bad either as he finished with five sacks and 27 tackles.
The Steelers would be in pretty good shape if all Worilds had to do was rush the passer. Though he will not remind anyone of James Harrison or LaMarr Woodley when they are at the top of their game, he is more than capable of putting up double-digit sacks.
The problem will be the other areas of the game.
Worilds isn't particularly strong dropping into coverage or stopping the run. As a result, he is going to appear to be invisible at times.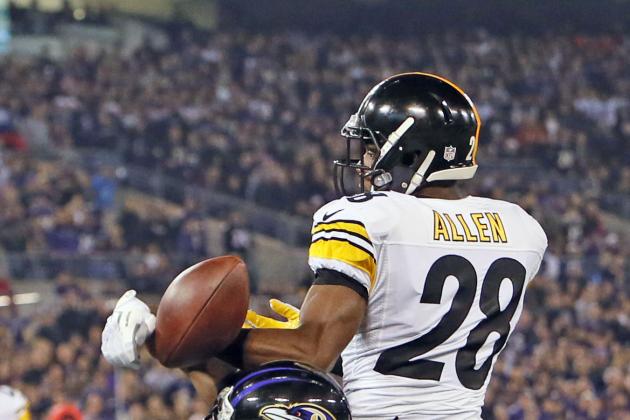 Mitch Stringer-USA TODAY Sports

Cortez Allen has been a favorite of mine since his rookie season and is finally getting the opportunity to start in his third year.
He will take over for Keenan Lewis at cornerback opposite Ike Taylor and will move to the slot on nickel downs, according to the Pittsburgh Tribune-Review's Mark Kaboly.
We got a glimpse of Allen last season when he played in 15 games—starting three of them—and finished with 55 tackles, 10 passes defended, two interceptions, three forced fumbles and one fumble recovery.
His performance caught the attention of many in the football world as he was named a "Secret Superstar" by Pro Football Focus and a "Breakout Player to Watch" by Chris Burke of SI.com.
Allen figures to be a terrific addition to the starting lineup and could develop into Pittsburgh's best cornerback since Rod Woodson.
Charles LeClaire-USA TODAY Sports

So which new starter will make the biggest impact?
While I believe Cortez Allen is the most talented new starter, he will be limited with what he can do. His job depends on the opponent's quarterback, and they could completely avoid throwing the ball to his side of the field.
Is that making an impact? Absolutely, but not on a high percentage of plays.
Like Allen, Emmanuel Sanders will be limited by quarterback play as well. Ben Roethlisberger has spread the ball all over the field in the new offense, and this will limit the productivity from all of his receivers.
Jason Worilds is limited as a player right now and this will show on the field. Plus, at some point Jarvis Jones may take some snaps away from him as a situational pass-rusher.
That brings us to Marcus Gilbert and Steve McLendon.
Gilbert plays the most important position on the offensive line, while McLendon plays the most important on the defensive line. So who will make the bigger impact?
I expect McLendon to be the better pure player, but Gilbert is in charge of protecting Roethlisberger. As we have seen in recent years, injuries to the quarterback have virtually ended the Steelers' opportunity to make a deep playoff run. This year will be no exception.
Not only will Gilbert make the biggest impact, but he will be under the most pressure to perform at a high level.
There is little room for error when it comes to protecting the franchise quarterback, and it is for that reason Gilbert will be the new starter who makes the biggest impact in 2013.