NBA Playoffs' The Four Beast's in the East
After writing the top four best players in the West, I have decided to do the top four beast's in the East.
These athletes are clearly the best remaining in the Eastern Conference during the NBA Playoffs and have brought their team to where they are today.
Enjoy the list and please comment with your opinions, as they are greatly appreciated!
4. Rajon Rondo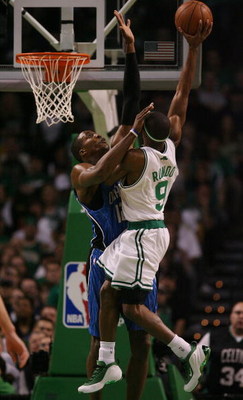 This four spot was between Rajon Rondo and Ray Allen. Both players are worthy of this spot, but Rondo has been putting up much better numbers throughout the entire playoffs, so I decided to go with him.
He has dropped three postseason triple doubles and is really having a phenomenal playoff performance thus far. Rondo has emerged as one of the top point guards in the NBA and has a feisty aspect to his game.
3. Dwight Howard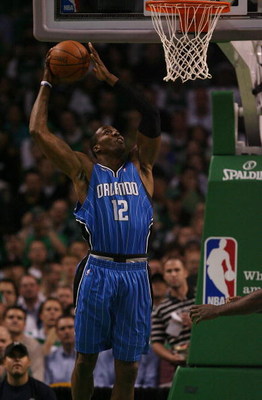 Superman is easily the most dominate player in the NBA today. He lead the league in both rebounds per game and blocks per game.
Howard had the most slam dunks in the entire league and is already leading the playoffs with most dunks made, with 21.
Superman has really brought the Orlando Magic to where they are today and is a huge part of their game.
2. Paul Pierce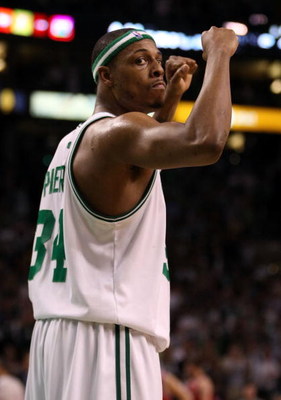 The Truth is easily a top five overall player in the entire Eastern Conference. Pierce is really a big time type of player with ice running through his veins.
He is never afraid to take the game winning shot and most of the time makes it when he does so.
Pierce is the leader of the Boston Celtics and will attempt to take them to the Eastern Conference Finals for a second straight season.
1. LeBron James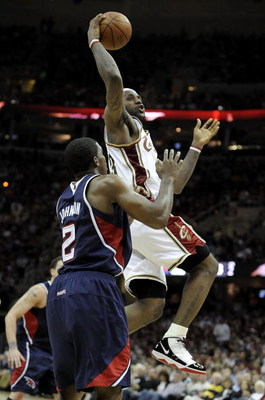 The King is just too good to be messed with. With his truly perfect NBA physique, he has the rare ability to do virtually anything and everything on the court.
James is another player that has ice water running through his veins and has never been hesitant to attack the hoop for the easy deuce.
The King is the best player in the Eastern Conference and is crowned as the official beast in the East.
Keep Reading