NBA Rosters That Still Need Help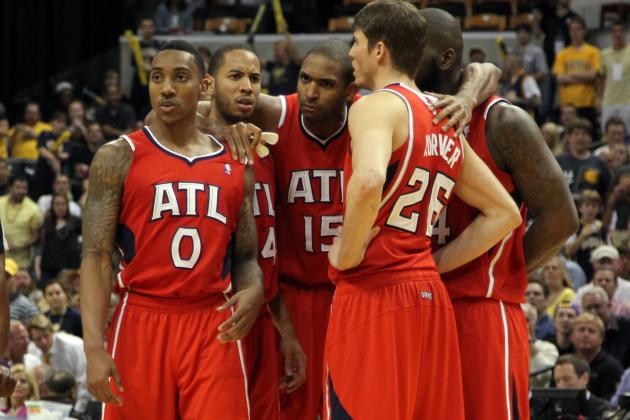 Brian Spurlock-USA TODAY Sports

We've seen plenty of NBA teams make a splash so far in free agency, but with the market quickly drying up, there are some squads that still have a lot of work to do.
Whether it's moving for big names, re-signing their own free agents or fuelling a rebuilding effort, there are a lot of rosters out there that still need help before the end of the free-agency period.
At this point, no team has a finished product of a roster, but these five teams have been particularly quiet in free agency and need to get a move on quickly.
Begin Slideshow

»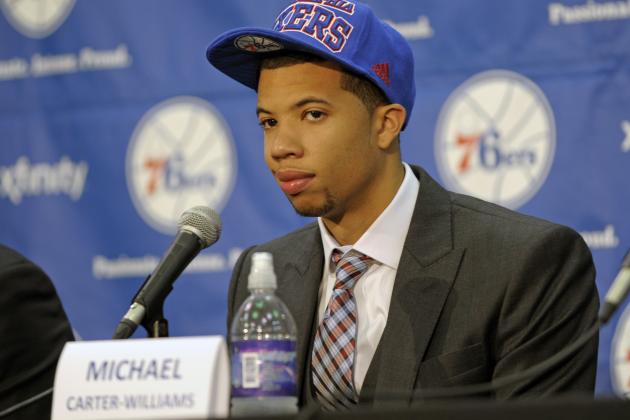 Eric Hartline-USA TODAY Sports

After trading away Jrue Holiday and letting go of Andrew Bynum, it's pretty clear the 76ers are hitting the reset button this year.
To put it simply, all the Sixers want to do is add as much young talent as possible, with an eye on earning a top pick in next year's stacked draft.
Because of that, they've obviously been staying away from major players in free agency, but they still have a roster to fill. Only 10 spots have been taken, and that includes the injured Nerlens Noel and Jason Richardson.
The worst thing the 76ers can do at this point is enter the limbo of borderline playoff teams, but with the core of their roster already assembled, that's going to be virtually impossible. It should be safe for them to continue to add young talent in free agency as long as they don't sacrifice much future cap space.
Players like Rodrigue Beaubois, Timofey Mozgov and Ronnie Brewer would all be decent signings that won't break the bank or switch the focus away from the 2014 draft but could still be a part of future plans.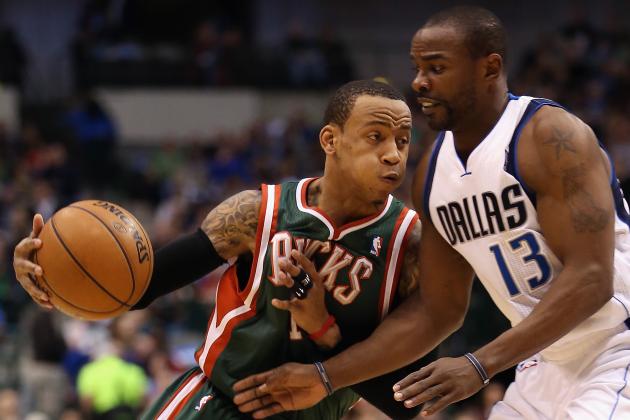 Ronald Martinez/Getty Images

In an effort to make a move for Chris Paul and Dwight Howard, the Mavericks cleared a ton of cap space for this offseason, but were once again left without the marquee free agent they were looking for.
Since then, they've used some of the money they've saved to rebuild the backcourt, bringing in Jose Calderon and Monta Ellis. Both are an upgrade over what the Mavs had last season and are collectively a good Plan B to what the front office was originally aiming for.
With Dirk Nowitzki nearing the end of his career, Dallas still wants to compete in the playoffs, as it would be unfair to completely retool around him before he gets another shot at a title. If that's the case, though, it'll need to start making a lot more additions.
The backcourt is solid as is, but Nowitzki needs help in the frontcourt. After losing Chris Kaman and Elton Brand, the Mavs would be wise to look at the likes of Nikola Pekovic, Greg Oden, Samuel Dalembert, DeJuan Blair and Timofey Mozgov to pair with Dirk.
UPDATE: Dallas Mavericks agreed in principle with Samuel Dalembert on July 18, per ESPN.
Kevin C. Cox/Getty Images

Much like the Mavericks, the Atlanta Hawks were planning to use the cap space they saved this year to go after marquee free agents, but that never really materialized for them.
As it stands, all they've really done is sign Elton Brand and bring back their own free agents, with the only exception being Josh Smith, who they replaced with Paul Millsap on a good value contract.
This is still a playoff team, but more talent needs to be added at almost every position if the Hawks really want to make noise in the growing Eastern Conference.
Moving Al Horford to power forward more often should be a priority, but Brand isn't a starting-quality center at this point. They should be focusing their attention on prying Nikola Pekovic from the Minnesota Timberwolves, as he is arguably the best player still available on the market.
Beyond that, Atlanta still needs help on the wing and should look at Corey Maggette, Gary Neal and Alan Anderson to address that need.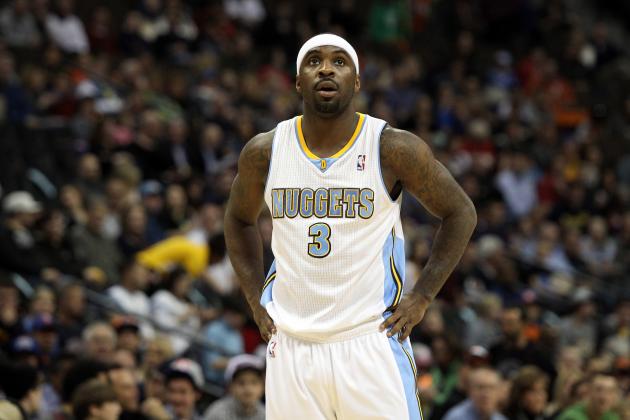 Chris Chambers/Getty Images

There are some big changes going on in Denver after George Karl and Masai Ujiri moved on from their respective positions, but the roster itself hasn't had too many additions.
J.J. Hickson is a great signing for an already talented frontcourt, but they could still use some help elsewhere after losing Andre Iguodala and Corey Brewer, two of their best defensive players.
In the tough Western Conference, the Nuggets are going to need to keep adding in free agency to make up for the losses they've had both on and off the court.
There's no one available who's going to make a major difference for the Nuggets, but by the same token, they don't have any major holes in their starting five. Instead, they should just be looking for quality depth at every position, which can still be found for a reasonable price.
After trading away Kosta Koufos, it's worth re-signing Timofey Mozgov and giving him some more minutes at center, and that should be enough to solidify the frontcourt. After that, they could look at Gary Neal, Alan Anderson and Ronnie Brewer to add depth at the wings.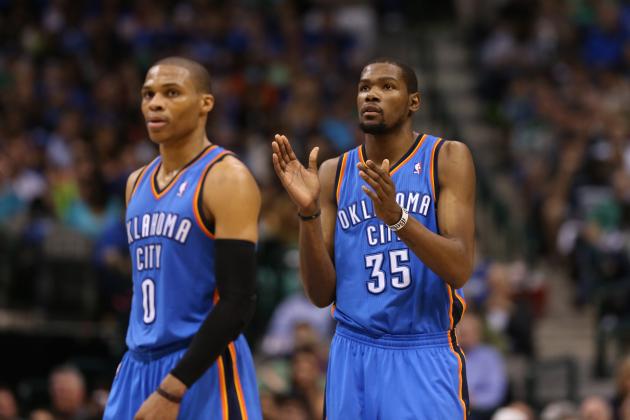 USA TODAY Sports

With Kevin Durant and Russell Westbrook, the Thunder are going to be a major contender in the West for the foreseeable future, but they are going to need a lot more help if they want to get their hands on the Larry O'Brien Trophy.
Losing James Harden last year obviously hurt the team a lot, but Kevin Martin helped to soften the hit with some solid scoring off the bench. Now that he's gone too, OKC is left with Jeremy Lamb to fill the sixth-man role, and he has admittedly looked pretty good in summer league.
Reggie Jackson is another talented player who can contribute with the second unit, but neither he nor Lamb is a sure thing at this point.
The likes of Steven Adams, Andre Roberson and Perry Jones could also develop into contributors in the future, but as it stands, none of them are ready to play major roles. Help is still needed off the bench and even in the starting five if they can find a cheap replacement for Kendrick Perkins.
Clearly the Thunder don't have much to spend as they look to avoid the luxury tax, but if they can add someone like Gary Neal or Timofey Mozgov for a good price, that could make a big difference.