Tucked away between the much more well-known city and town of Milwaukee and Green Bay, a little-known gem in Wisconsin is Elkhart Lake. It is home to Road America, one of the most unique places celebrating motorsports on earth.
Road America is an open road race course that has hosted motorsports races since the 1950's and currently hosts races in the NASCAR Nationwide Series, won last month by A.J. Allmendinger and his Penske Racing Team, American Le Mans, SCCA Speed World Challenge Series, Grand-Am, ASRA, and AMA Superbike series. Some think it is the best test of road racing in North America. The original road course is now listed on the National Register of Historic Places.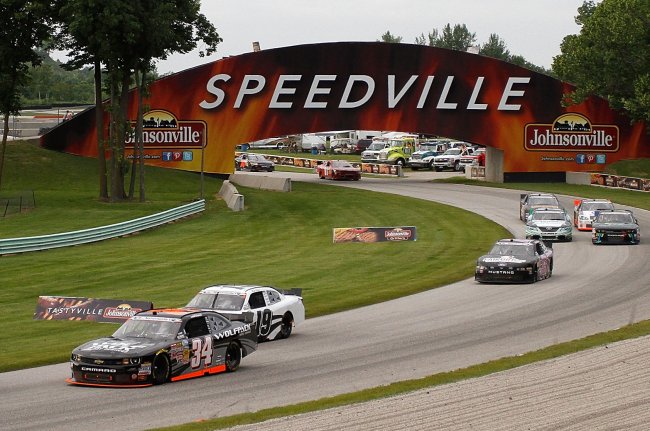 Tyler Barrick/Getty Images
It is one of only a handful of road circuits in the world that has maintained its original configuration. It is 4.048 miles in length and has 14 turns. The track features many elevation changes, along with a long front stretch where speeds approaching 200 mph are reached. One of the best known features of this course is a turn on the backside known as "the kink."
The open seating there allows spectators to venture throughout the grounds. Grandstands are available in several locations, as well as permanent hillside seating where crowds of more than 150,000 are accommodated.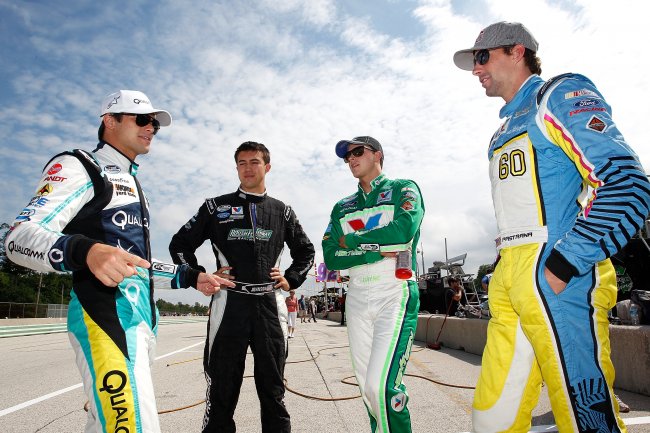 Tyler Barrick/Getty Images
Once just a summer resort, Road America is now a year-round venue, with unique activities for groups of all sizes. In its 57 years of existence, Road America has put the Midwest on the map, continually promoting tourism and the betterment of motorsports and quality entertainment.
Over 425 events are held every year, with multiple activities often running on the same day, incorporating not only the legendary four-mile track, but also the interior Briggs & Stratton Motorplex and the beautiful grounds surrounding the facility.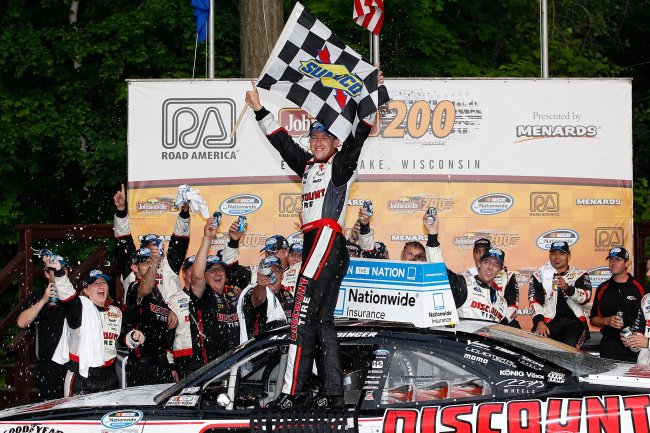 Tyler Barrick/Getty Images
You can experience Road America in your own vehicle in sunset cruises held throughout the year as you drive around the legendary four-mile circuit and see the track from a racer's perspective. This opportunity showcases the track with three guided laps of the entire race course.
Pace car hot laps in Corvettes with professional drivers are also offered on various dates to take you for the ride of a lifetime. You can strap into one of their official pace cars for your choice of one or two high-speed laps. This is the perfect opportunity to experience one of the country's premier road racing circuits up close.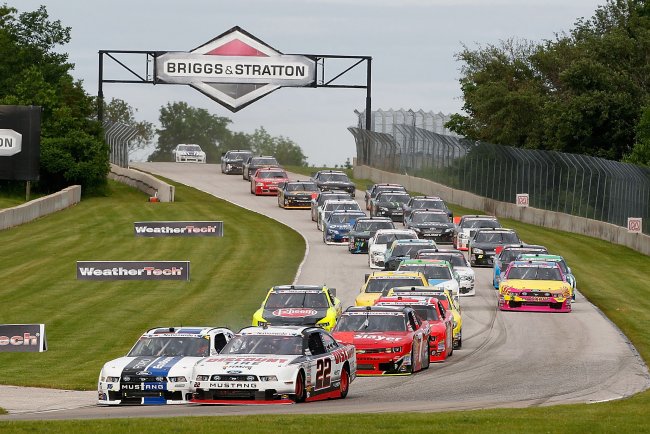 Tyler Barrick/Getty Images
Car touring sessions are offered during the Spring Vintage Weekend and The Hawk with Brian Redman events. You can take part in a controlled lapping session during the lunch break that gives individuals the opportunity to drive the track. There is a pace car in both front and rear.
Similarly, cycle parades are held during the Subway SuperBike Doubleheader (AMA Pro Racing) and Vintage Motorcycle Classic (AHRMA) events, giving you another chance to ride the track.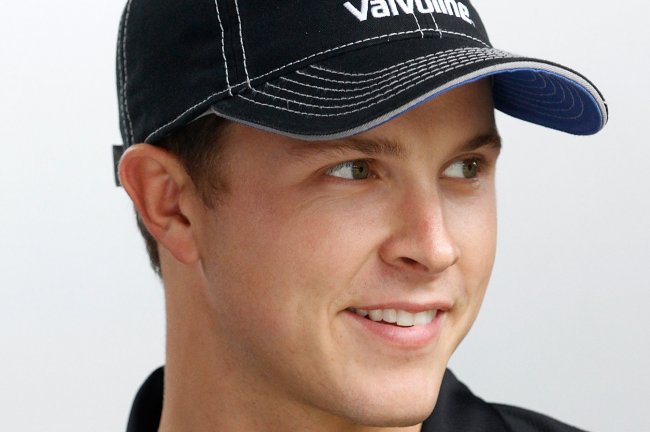 Tyler Barrick/Getty Images
A midsummer classic, The HAWK with Brian Redman takes place July 18-21 and has quickly grown to become one of the largest vintage racing events in the country. Chevrolet's Corvette will receive top honors as the featured marquee during The HAWK in celebration of Corvette's 60th Anniversary.
In early August, Road America will host the 50th Anniversary of World Ferrari, August 1-4, and the following weekend, on August 8-11, the newly formed GRAND-AM / ALMS Series takes over Road America's 4-mile circuit for what will be the most incredible weekend of sports car racing in the world. Fans will get to see the GRAND-AM Rolex Sports Car Series race on Saturday, Aug. 10, with the ALMS presented by Tequila Patron race on Sunday.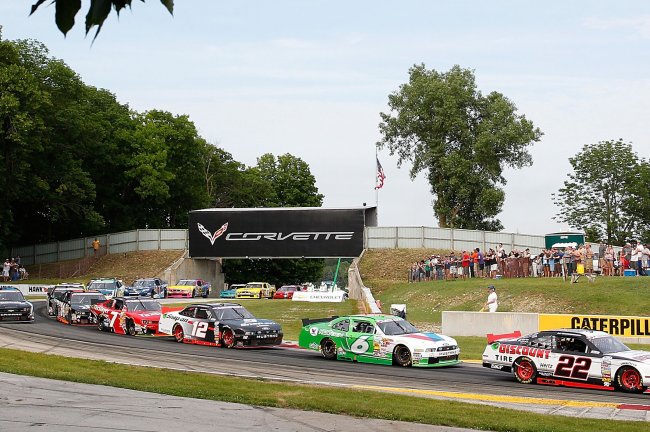 Tyler Barrick/Getty Images
On September 6-8, the VSCDA Elkhart LakeVintage Festival returns, featuring several impressive machines including many pre-war racers and Can-Am enthusiasts. The 2013 season is capped off with the 50th Anniversary of the SCCA National Championship Runoffs on September 16-22, where more than 600 competitors will attempt to make history at America's National Park of Speed.