All-Time Fantasy Baseball Team: St. Louis Cardinals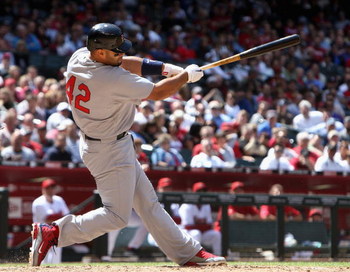 The following slides are my selections for the St. Louis Cardinals All-Time Fantasy Baseball Team. Some ground rules I used for selecting this all-time, all-star, all Red Bird roster:
• This starting lineup was assembled using standard fantasy baseball rosters
• Players were selected using traditional 5×5 fantasy baseball statistics
• The player had to play for the Cards for at least five seasons
While some of the selections for this team were easy, a good bit of research and elimination of productive Cardinals players was done in the assembly of this roster.
For fantasy baseball advice all season long, please check out Fantasy Baseball Dugout.
Now onto my selections for the All-Time St. Louis Cardinals fantasy baseball roster:
Catcher: Walker Cooper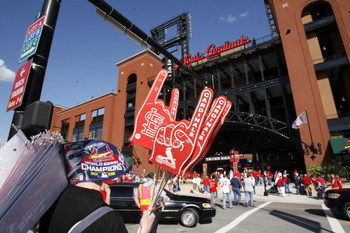 His .296 average in eight seasons makeup for the fact that he lacked power as a Cardinal (35 home runs as a Redbird).
First Base: Albert Pujols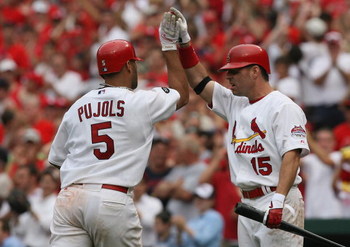 First base is a crowded position in Cardinal history, but Pujols is arguably the most dependable fantasy baseball player this millennium and therefore a lock for this team.
Potential to break every Musial team record before his career is over.
Second Base: Rogers Hornsby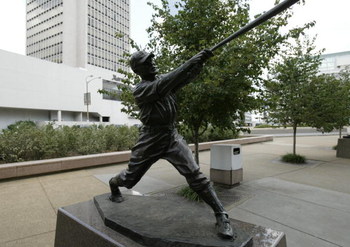 .359 career average, over 1,000 Cardinal runs, over 1,000 RBI, and nearly 200 homers makes even the most die-hard Chase Utley owner drool.
Third Base: Whitey Kurowski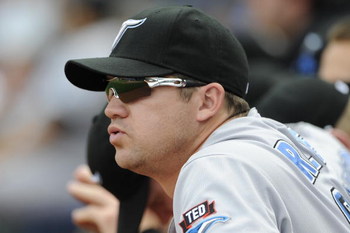 Tough choice between Kurowski and Scott Rolen, but Kurowski's longevity in St. Louis (nine seasons) and similar production to Rolen (over 500 career runs and 500 RBI, .286 career average) give him the nod.
Shortstop: Ozzie Smith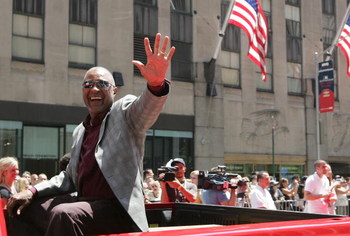 Shortstop is a thin position and most people forget the Wizard's productivity at the plate. Nearly 1,000 runs scored as a Cardinal with 433 steals.
Outfielders: Stan Musial, Lou Brock, Enos Slaughter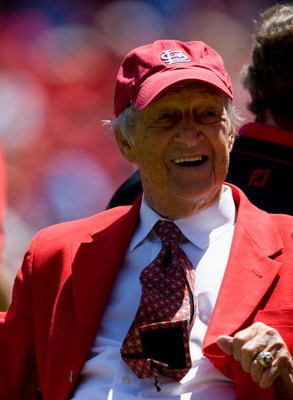 Musial is the all-time team leader in homers, runs, and RBI with a .331 average. The unanimous No. 1 pick for an all-time Cardinals fantasy team.
Brock scored 1,427 career runs and had 888 steals as a Card, giving you the speed and runs every fantasy team needs.
Slaughter hit .305 in 13 years as a Cardinal with over 1,000 runs scored and 1,000 RBI. Fewer homers than Hornsby, but hard to argue with as a third outfielder.
Starting Pitchers: Bob Gibson, Dizzy Dean, John Tudor, Bob Forsch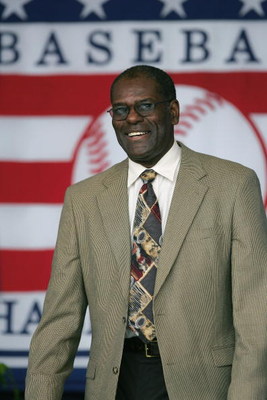 Gibson had 251 career wins and 3,117 career strikeouts. No other Cards pitcher in history is even close to Gibson!
Dean only pitched for the Cards for seven seasons, but pitched 141 complete games and won 64 percent of his starts. 1.20 WHIP and 2.99 ERA—even 1,095 strikeouts.
Tudor had a nice run in five seasons for the Cards—a 2.52 ERA and 1.08 WHIP in 882.7 innings. Low strikeout total, but the lack of base runners and earned runs can't be left off the team.
Forsch is one of only three Cards pitchers to have struck out over 1,000 batters in their career. He had a Cardinals career 3.67 ERA and 1.20 WHIP, so he's the last choice for our starting rotation.
Relief Pitchers: Lee Smith, Jason Isringhausen, Todd Worrell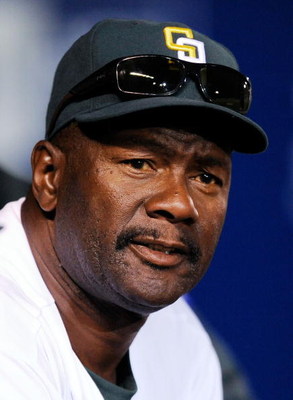 Smith was the all-time saves leader when he retired. He logged 160 saves for the Cards.
Isringhausen is the Cards all-time saves leader, though he probably wouldn't have made this squad if Bruce Sutter played one more season for the Cards.
Worrell is here because we always recommend having at least three closers at Fantasy Baseball Dugout. A 2.56 career ERA, 1.20 WHIP, 129 saves and 33 wins from a reliever? Hard to argue against that.
Keep Reading

St Louis Cardinals: Like this team?