5 Reasons to Root for a Johny Hendricks Win over GSP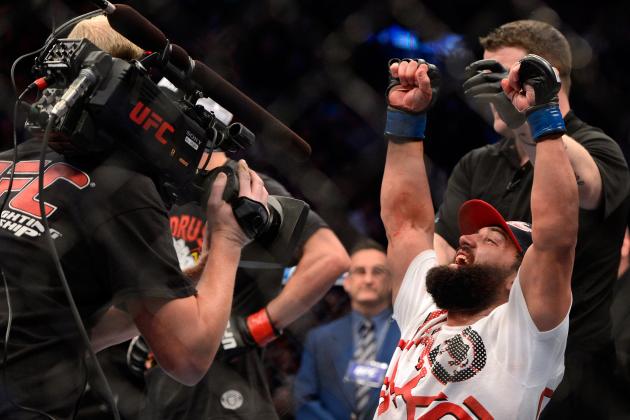 Eric Bolte-USA TODAY Sports

Johny Hendricks is the No. 1 contender to George St-Pierre's crown.
They will meet in November in a highly anticipated bout between two of the best fighters in all of MMA today.
GSP has been able to use his wrestling to dominate opposition, but Hendricks may be able to test that notion. It will force GSP to stand with his power.
We have already seen one pound-for-pound great fall in 2013. Will Hendricks be able to add to that list in November? Time will tell, but here are five reasons you should be rooting for Hendricks to take the title.
Begin Slideshow

»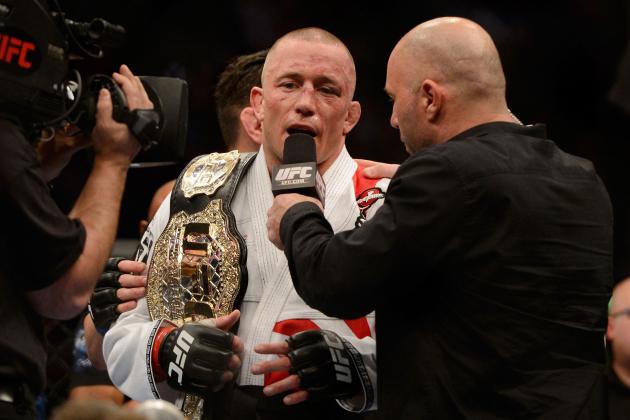 Eric Bolte-USA TODAY Sports

When the calendar turned to 2013, all the talk centered around superfights, and GSP was a big part of that discussion.
When Anderson Silva went down at UFC 161, that curtailed the majority of talks. Silva was the vital name in superfight discussions.
If GSP were to be defeated, it would put another hit on the tired talks of superfights. That would be wonderful.
With divisions growing deeper and deeper, and with better athletes, every day it makes less sense to talk about superfights. Weight divisions were created for a reason. Size does matter. A Hendricks win would shelve the superfight talks, and that's worth cheering for.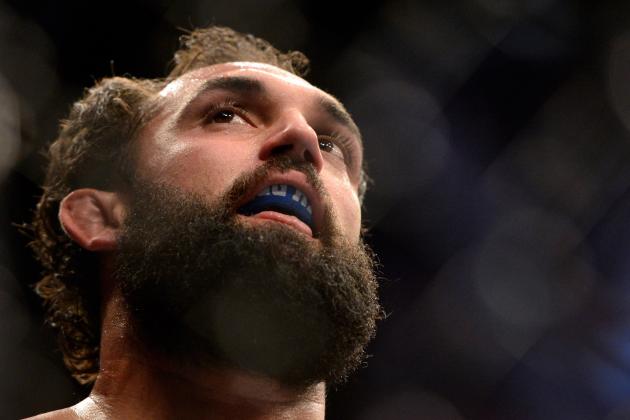 Eric Bolte-USA TODAY Sports

A shift of power means two things.
A more competitive division (which we'll get to later) and a hungrier champion.
I am not one who criticizes GSP for not finishing fights, but he has turned into a point fighter. He is satisfied in out-pointing his opponent. He uses his extraordinary jab to score on the feet, and his wrestling to control on the canvas. It's a top-notch strategy that is hard to defeat.
That is not to suggest GSP doesn't want to finish, but he is fine with it not happening.
Hendricks has a different philosophy. He wants to finish. Brutally.
He has faith in his monstrous left hand, but can also fall back on his great wrestling.
Their respective bouts with Carlos Condit excellently display the differences between the two. Condit made the fight exciting against GSP, but it was a give-and-take between he and Hendricks.
Hendricks won't be content. He will want to finish every second of every round.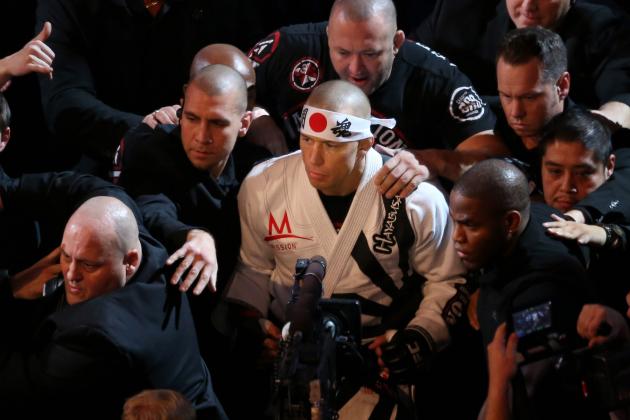 Tom Szczerbowski-USA TODAY Sports

We have already seen this with Chris Weidman and Anderson Silva.
If GSP were to lose, it would generate an immediate rematch—one that would excite everyone.
It would be big business for everyone involved, and receive a lot of attention from traditional media.
These are the kind of fights that will continue to elevate the sport. Unfortunately, it will only happen if Hendricks wins. GSP needs to be the challenger.
There is also the bonus that it could reinvigorate GSP. It could make him an even more dynamic fighter for their rematch. He is one of the smartest fighters in the world. His team crafts great game plans, and after having one fight with Hendricks, he would come back with ferocity.
Hendricks vs. GSP II would be just as big, if not bigger, than Weidman vs. Silva II.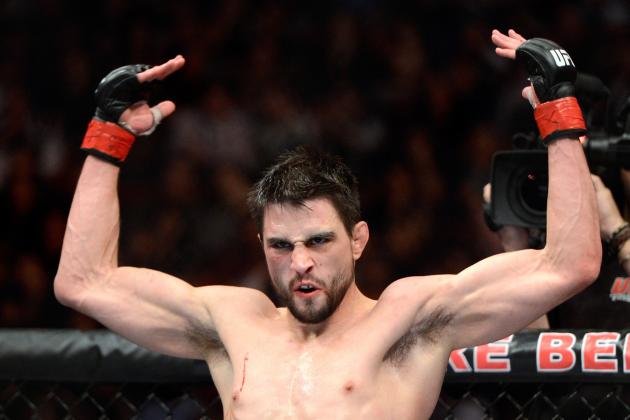 Eric Bolte-USA TODAY Sports

GSP has cultivated an aura of invincibility. His dominant victories make him seem untouchable.
And there are not many welterweights who generate a realistic sense that they could topple the champion.
A loss would change that.
First, if for some reason GSP were to refuse an immediate rematch, it would open up a wealth of new challengers. Carlos Condit, Rory MacDonald or Jake Ellenberger are all names that shoot to the top of the list. Then there is Demian Maia, Martin Kampmann and, yes, Nick Diaz.
Also, it puts GSP back in the mix. The young guns like Tarec Saffiedine are suddenly looking at contender bouts against the former champion.
It makes the welterweight division infinitely more interesting than it is right now.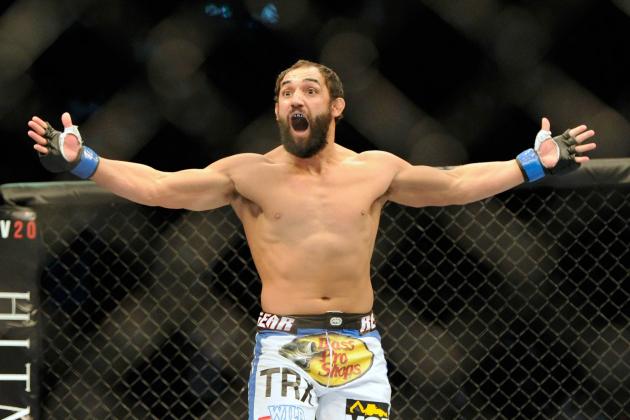 Eric Bolte-USA TODAY Sports

GSP has a personality. Far be it from me to suggest otherwise.
With that being said, it's not as engaging as Hendricks' personality.
GSP is the clean-cut champion. He says and does all the right things. He wears nicely pressed suits, flashes the bright smile and garners more lucrative sponsors. Hendricks may not do all that, but he will generate more support from fans.
The beard, accent, no-nonsense demeanor, and love of a good brawl are all endearing. He is a promotable champion.
After defeating Condit, he called out GSP in an entertaining way. Hendricks can be more personable than GSP. Less of a corporate champion, and more of a common man. Will he top GSP's drawing power? Unlikely. However, for fans of the sport, it will be more fun.
The welterweight division has been dependent on BJ Penn, Nick Diaz and other polarizing figures to generate the heat. If Hendricks wins, that won't be the case. That is the biggest reason we should be pulling for him this November.