Big Spenders Who Should Have Saved Cap Space for 2014 NBA Offseason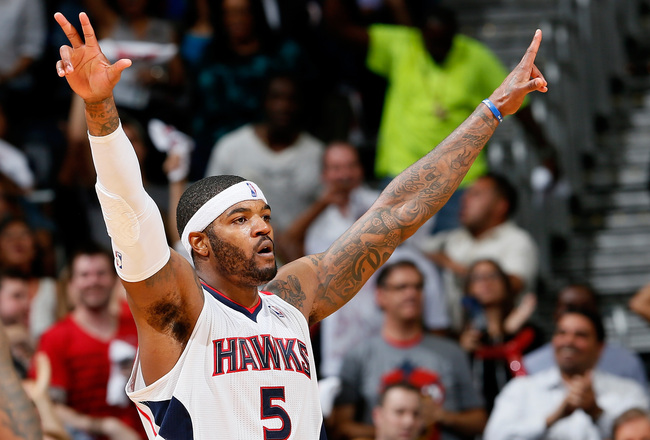 Kevin C. Cox/Getty Images
As legendary rapper Big Boi once said on the song "I Can't Wait," "patience is a virtue and being anxious just might hurt you."
The following teams went big in free agency and couldn't wait for next season, but maybe they should have. Here's a look at the teams who would have been better served sitting it out a year and gearing up for the 2014 offseason.
Detroit Pistons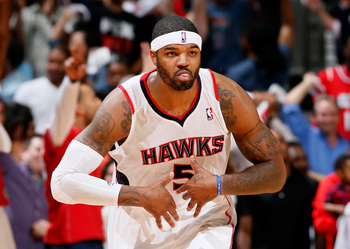 Kevin C. Cox/Getty Images
Let's preface the decisions of the Detroit Pistons with this: Josh Smith is a good player. A very good player. He's an underrated passer and much more complete than people give him credit for.
But he's a really rough fit with Detroit's roster. The Pistons had the opportunity to stay young and cheap, and really focus on the development of a frontcourt that is dripping with potential.
Instead, Smith will come in and complicate matters. Andre Drummond might not get all the minutes he should, and the spacing necessary for Drummond or Greg Monroe to thrive will likely be sapped if Smith plays the 3.
More importantly, Detroit isn't a contender with its offseason moves. The Pistons pushed in too soon when they could have stayed patient, picked up another lottery pick and then added a better fit in 2014.
Milwaukee Bucks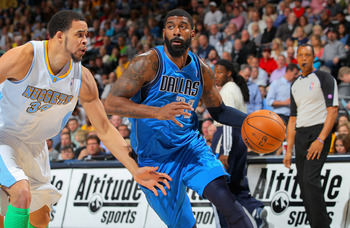 Doug Pensinger/Getty Images
The Milwaukee Bucks were in the unenviable position of having lots of free agents come off their roster but no real plan on what to do with them.
J.J. Redick yielded a few second-round picks. Monta Ellis brought back nothing. Brandon Jennings? We're still waiting to see.
The problem wasn't with letting those guys go, as that was probably the smart move. The problem was with the replacements they brought in.
O.J. Mayo could technically become a pretty solid player, but his inconsistency with focus and effort is tough to handle. Zaza Pachulia is a good banger of a big, but does he really have a place in a pretty crowded Milwaukee frontcourt as is?
Milwaukee may not be a prime free-agent destination, but bottoming out and surrounding Larry Sanders and John Henson with cheaper, younger players is preferable to winning 40 games a year and locking into that for the future.
Minnesota Timberwolves
Christian Petersen/Getty Images
The Minnesota Timberwolves had a dire need, and that need was for more shooting.
Kevin Martin and Chase Budinger largely addressed that, and Nikola Pekovic was retained as well. But where does that really leave the Timberwolves? A fringe playoff team with a great offense and very little defense?
Rick Adelman is a fantastic coach, and this will be a fun team that will score a lot of points, but it's hard to imagine it'll give anyone a real scare in the playoffs.
While it's understandable that Minnesota wants to win now to keep Kevin Love in a uniform, what kind of progress will he really be looking for? How will the Wolves get better going forward with a core that's pretty much locked up?
Granted, they had little choice but to do what they did, but I don't know how many of the bigger problems this offseason really solved.
Dallas Mavericks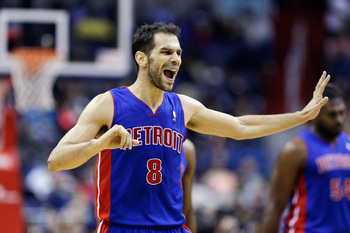 Rob Carr/Getty Images
If there were ever an offseason where an organization let its heart win out over its head, it belonged to the Dallas Mavericks.
If the Mavs hadn't won a championship so recently and Dirk Nowitzki wasn't so loved, they would have started over quite some time ago.
While it's hard to kick the can down the road once again during Dirk's twilight days, it might bring more hope to the near future than Jose Calderon and Monta Ellis will.
Again, you can understand the motivations of most of the teams on this list, but what are you really doing if you're not competing for a championship? You're just punting a year away anyway. Might as well retain financial flexibility and try to hit it big or at least sign more assets who are easier to trade than who the Mavericks brought in.
New Orleans Pelicans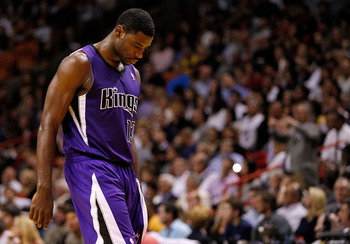 Mike Ehrmann/Getty Images
It's another question of fit. Tyreke Evans should do well with new surroundings and a fresh start, and it's smart to bet on a young player who was the Rookie of the Year. Those guys usually work out, historically.
But what's the rush in New Orleans? Jrue Holiday was a big enough move, getting Eric Gordon back healthy (hopefully) would have provided a big bump, and the maturation of Anthony Davis would have provided a lift as well.
Evans has said he'll play sixth man, but how long will that last? And can a team have success paying a sixth man that much money? Will the Pelicans close games with Holiday-Gordon-Evans? This could work eventually, but New Orleans might have wanted to wait until a better fit came about.
Keep Reading