Ranking the Best Free-Agent Signings in Memphis Grizzlies History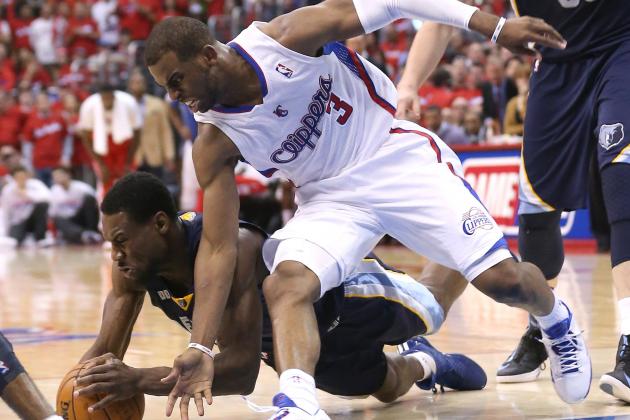 Stephen Dunn/Getty Images

Re-signing Tony Allen showed the Memphis Grizzlies' commitment to a guy who was one of the biggest free-agent discoveries in team history. The "Grindfather" turned Memphis into a contender with his defensive leadership.
While he's purely a role player—far more effective swiping the ball than shooting it—he's been a game-changer. As a Grizzly, Allen has become one of the two best perimeter defenders in the league.
He also symbolizes the type of player that this small-market team chases. Since the Grizzlies don't have the money to pull big-name free agents from other teams, they're left browsing for role players.
While Chris Wallace and Jerry West largely built their teams through smart trades and draft picks, they managed to find reasonably-priced contributors on the free-agent market.
Both managed to find guys in a pinch. Wallace picked up Dante Cunningham with the frontcourt depleted just before the 2011-12 season started. West snatched Chucky Atkins at midseason when the point guard position was in dire straits.
Follow along for a look at the best signings. This list doesn't include players being re-signed.
Advanced metrics come from basketball-reference.com.
Begin Slideshow

»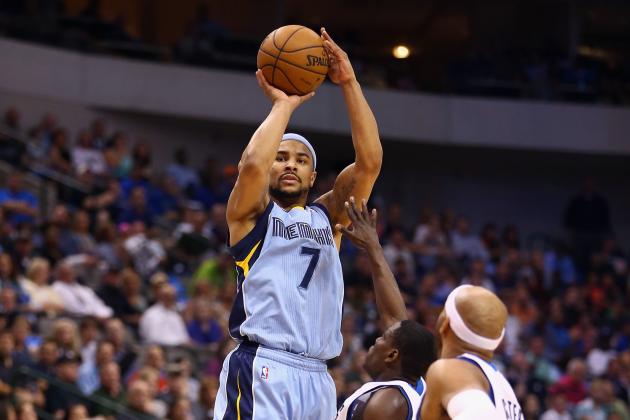 Ronald Martinez/Getty Images

Jerryd Bayless took time to find himself after the Grizzlies signed him with the mini-mid-level exception last offseason. He averaged only 5.1 points per game in the first 40 contests.
He came around after the Rudy Gay trade, averaging 12.1 points per game in his last 36 games of the regular season. Bayless had seven 20-point games, including six after the Gay deal. He also discovered the three-point stroke for which the Grizz had signed him, hitting 38.1 percent to finish the year, compared with 30.7 percent before the trade.
After giving Memphis quick scoring off the bench in the latter part of the year, the Arizona product should become a steadier scorer in his second season in the "Grindhouse." He has developed chemistry with Mike Conley and has found space to work in his role.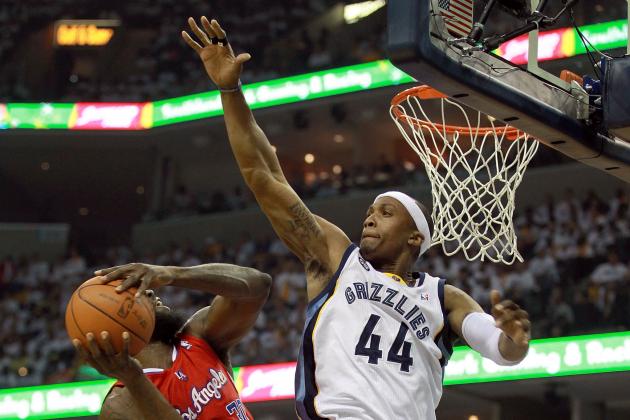 Andy Lyons/Getty Images

After the Grizzlies lost Darrell Arthur for the season to an Achilles injury, they became desperate for frontcourt help off the bench. If Chris Wallace didn't make a move, they would have had Hamed Haddadi and Josh Davis as their reserve big men, neither of whom had averaged double-digits minutes.
Cunningham did a fine job backing up Marreese Speights as his fellow Memphis newcomer stood in for Zach Randolph. The Villanova product averaged 5.2 points and 3.8 rebounds per game. His 7.9 rebounds per 36 minutes demonstrated an ability to produce in short minutes.
He also protected the rim well, allowing 101 points per 100 possessions.
Starting in place of Marc Gasol against the Minnesota Timberwolves, he outdid Kevin Love on the boards, pulling down a game-high 14 rebounds while scoring 13 points and blocking four shots.
In a season that saw the injury bug bite the Grizz hard at the power forward position, Wallace made a keen move by scooping up Cunningham for $2 million.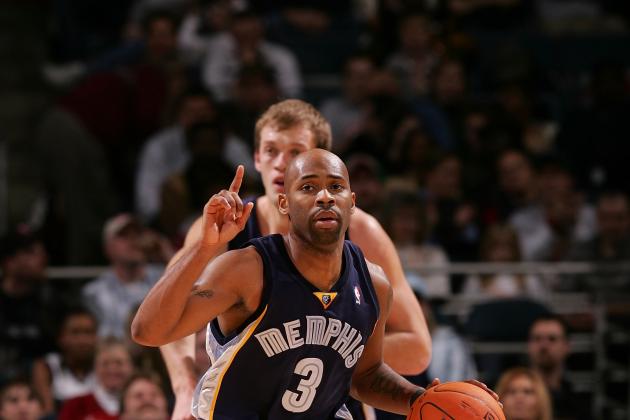 Jonathan Daniel/Getty Images

Rarely does a team make a key free-agent signing midway through the season. Jerry West managed just that as he swiped Chucky Atkins off the heap six days after the Washington Wizards waived him on Jan. 17, 2006.
With Damon Stoudemire injured and Bobby Jackson relatively ineffective as a replacement starter, Atkins provided terrific stewardship at the point. He averaged 11.4 points per game, placing third on the team after the All-Star break with 12.1 points per game. Atkins turned it over 1.8 times per 36 minutes.
In 2006-07, the Orlando native gave a much-needed scoring punch, placing third on the team in scoring with 13.2 points per game and producing 117 points per 100 possessions. He hit 37.9 percent from long range.
The move for Atkins in 2006 was a great find to aid the Grizzlies' playoff push.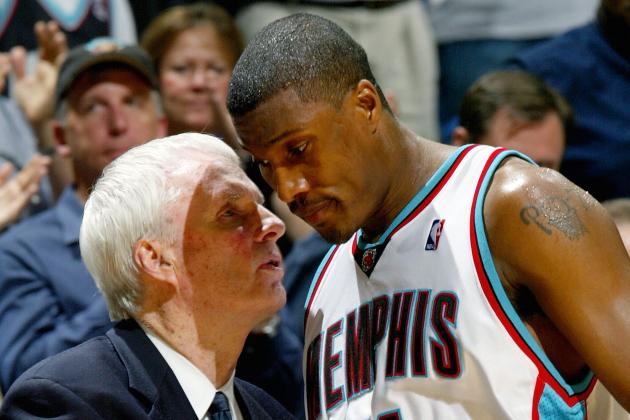 Matthew Stockman/Getty Images

The Grizzlies gave James Posey a substantial amount—as far as Michael Heisley's purse strings went—to join Memphis, by handing him $10.4 million for two years.
Posey gave the Grizz a good return on their investment. He was their No. 2 scorer in 2003-04 and their best three-point shooter, hitting 38.6 percent, and most honest shooter overall with a 61.4 percent true shooting percentage.
His offensive rating (119 points per 100 possessions) stands as the third-best single-season mark in franchise history.
He also did a sound job defensively, allowing 101 points per 100.
Posey didn't do as well in 2004-05, averaging 8.1 points per game on 35 percent shooting.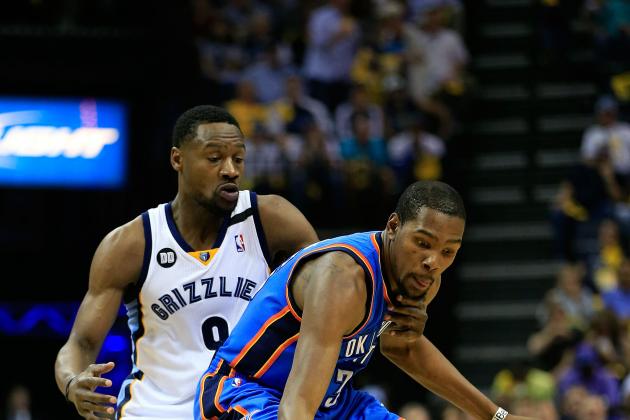 Jamie Squire/Getty Images

The Grizzlies found an incredible value in a guy plugging along on the Boston Celtics bench. For just $9.45 million over three years, they signed the player who would transform their defense.
With Tony Allen as their defensive leader, the Grizz were first in steals and opponent turnover percentage in his first two years on the team, and second in opponent turnover rate last season.
He made the All-Defensive team each of the past three years.
Allen placed in the top six in steals rate the past two years and was fourth in defensive rating in 2012-13. His pressure on Kevin Durant in the Western Conference semifinals forced Durant to shoot 35.8 percent from the field in the last three games.
Allen made the players around him better on that end of the floor. Every year, his fellow starters improved their defensive ratings.
With the addition of this Chicago native, Memphis went from being mediocre to standing in the midst of the title race.