5 Reasons to Believe Barcelona Will Conquer Europe This Season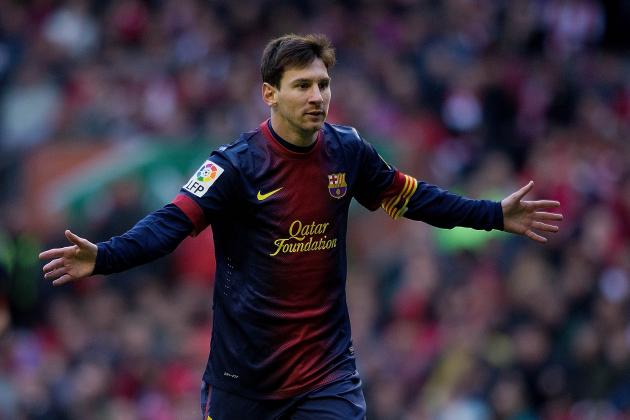 Gonzalo Arroyo Moreno/Getty Images

After a dismal exit from last season's Champion League, Barcelona will be looking to make a serious comeback in the new campaign. And despite the fact that the club has not made but one signing this season, there is reason to believe they can conquer Europe.
The attention will be on Bayern Munich as the new season starts, but do not think Barcelona will be far behind. The Catalans are two years removed from raising the European trophy, but that could end this year.
Continue reading to find out the top five reasons why Barcelona could reclaim Europe this season.
Begin Slideshow

»
David Ramos/Getty Images

For Barcelona to again be named among the best clubs in the world, a new defender must arrive at the Camp Nou. And though that has not happened yet, fans should expect one very soon.
In a press conference reported on Barcelona official website, manager Tito Vilanova stated, "Thiago Silva is a player we have wanted to sign for years. But if it's not him, there are others who could come. The idea is to bring in a centre-back."
Vilanova has made it clear that a new defender will be bought this summer, but it is not known who yet. Regardless of who makes the move to the Catalan club, a world-class centre-back will fix a lot of the defensive mistakes that cost Barcelona last season.
With the defense set to find an answer in the coming weeks, fans can expect La Blaugrana to once again be able to put up a fight against the best Europe has to offer.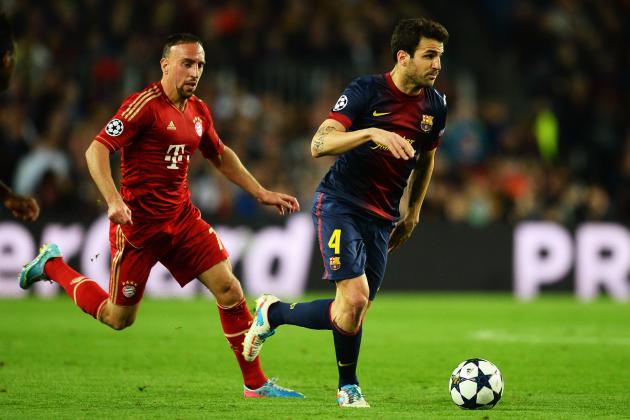 Mike Hewitt/Getty Images

As odd as it may seem, Thiago Alcantara's exit from Barcelona could help bring out the best in one player. Cesc Fabregas has been battling for his place in the lineup and this season will be counted upon more than ever.
With Fabregas now a linchpin in the Barcelona midfield, fans should expect the Catalan to finally show his best form for his boyhood club.
Now that Fabregas no longer has to battle it out with Thiago, he can be free to focus on himself and playing football. The club has no choice but to rely on Cesc, and that should pay dividends to a player who needs to be important.
The loss of Thiago also means that Fabregas will no longer have to worry about being played out of position. He showed in several matches last year that he can still thrive in his natural element, and will get that opportunity more often in the coming season.
To put it simply, Barcelona is counting on the Cesc Fabregas of Arsenal. If that player shows up this season, he will be vital to Barcelona's Champions League run.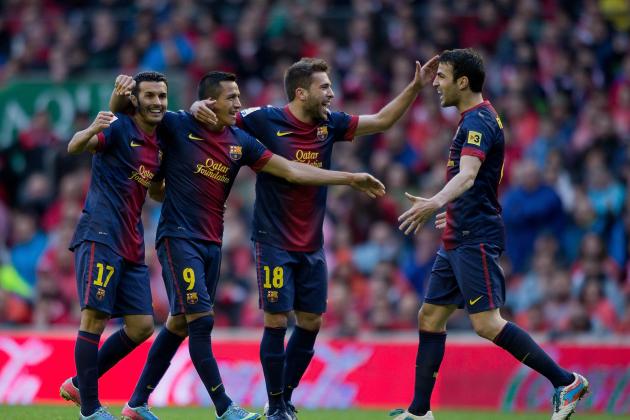 Gonzalo Arroyo Moreno/Getty Images

Every eye will be on the partnership between Messi and Neymar when the new season kicks off, but not many will be focusing on the third forward. Alexis Sanchez, Pedro and Cristian Tello will all be competing for a starting role, which should add a lot to Barcelona's attack.
It is no secret that defenders will have their hands full trying to keep Messi and Neymar at bay. But with opponents having more than they can handle, numerous options will open up for the other players in attack.
No matter who will feature on the right wing, it is clear that they will have chances.
Neymar and Messi will demand their own attention, which will open up so many avenues that it is easy to think that Barcelona's other attackers will be seemingly undefended in most matches.
With a duo at the front taking pressure away from others, Barcelona's third scorer may very well be the key to winning the Champions League. And if there is one thing that fans have learned from Barcelona, it is that holes in defense will always been exploited.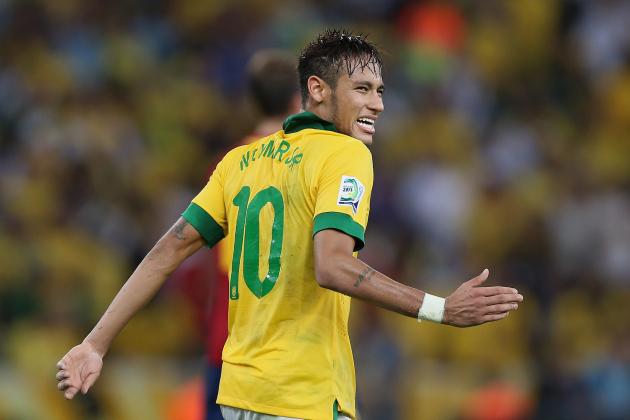 Jasper Juinen/Getty Images

This one is easily the most expected reason on our list. With the arrival of Neymar, Barcelona's dependence on Lionel Messi is expected to leave and opponents are expected to struggle.
What the duo will bring to the attack cannot be overstated.
Messi will continue to play as he always has. But Neymar will finally provide Messi with a capable scoring partner to link up with and really gives defenders something that cannot be contained.
With both attackers on the pitch, they will deserve their own attention. Defenses will no longer be able to single Messi out, meaning that Barcelona's Tiki-Taka style of play will become even more deadly as holes are created due to spacing.
There is still a chance that Neymar could not turn out to be the player everyone is expecting. But if the Brazilian does realize his potential, no one can argue with the fact that Barcelona will have the strongest attack on the planet.
Lionel Messi and Neymar will be the focal point of Tito Vilanova's Barcelona and with the duo comes every chance of lifting the coveted Champions League trophy.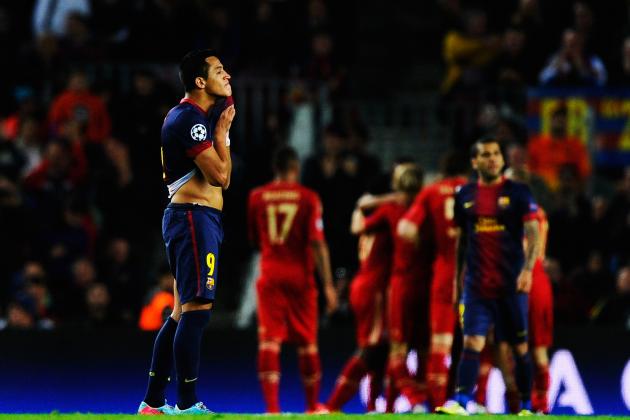 David Ramos/Getty Images

Barcelona's embarrassing losses to Bayern Munich last season will never be forgotten. To some, it signaled the end of the era, but for the club, it will give the hunger needed to silence every doubter.
No matter how many stars are on a team. No matter who the manager is. No matter who the opponent. It is almost the willingness to win that characterizes champions.
This Barcelona side has a lot to prove and countless critics to answer. If there was ever a time to see the Barcelona era quickly brought back to life, it would be this season.
In an interview reported by Daniel Taylor of The Guardian after last year's exit from Europe, Gerard Pique said, "We are not the best any more. Other teams are. Perhaps we need to work harder."
These were words that no one at Barcelona ever wanted to hear. At the time they were true and still are. But it is the admittance of that fact that will push Barcelona to prevail this season. The Catalans will want to make that fact nonexistent and it all begins and ends with the Champions League.
Can Barcelona still compete for the Champions League? What will the club be able to accomplish this season? Leave your thoughts and comments below.
Tre' Atkinson. Follow me on Twitter for more discussions on FC Barcelona and all Spanish football.