The 10 Greatest American Skaters in NHL History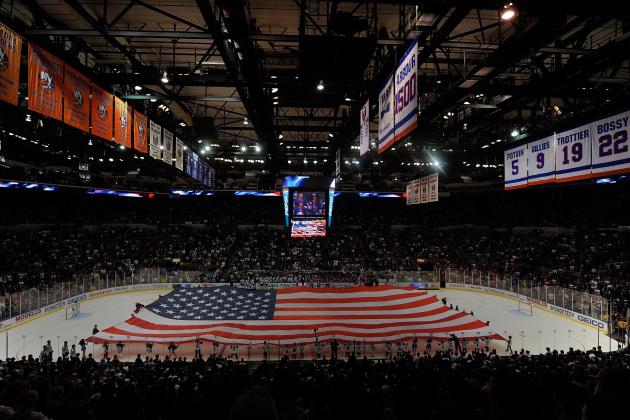 Paul Bereswill/Getty Images
The United States has sent many great players to the NHL, especially since 1980.
Younger NHL fans may not realize that as late as the 1970s, 95 percent of the players in the league were born in Canada.
That started to change after the 1980 Miracle on Ice performance by the U.S. Olympic team inspired a new generation of Americans to play hockey.
Today, we look back at the top 10 American-born skaters in NHL history.
To be included in this list, you have to be born in the United States. People who became naturalized American citizens will not qualify here. Also, we are talking about skaters here, so goalies are not eligible for this list.
After that, we're looking at career statistics, impact on the game, dominance and longevity to determine this list.
Feel free to chime in on any players you feel belong on the list or who belong higher. Just indicate why your choice is more deserving and who you would take off the list if you add your player to it.
Begin Slideshow

»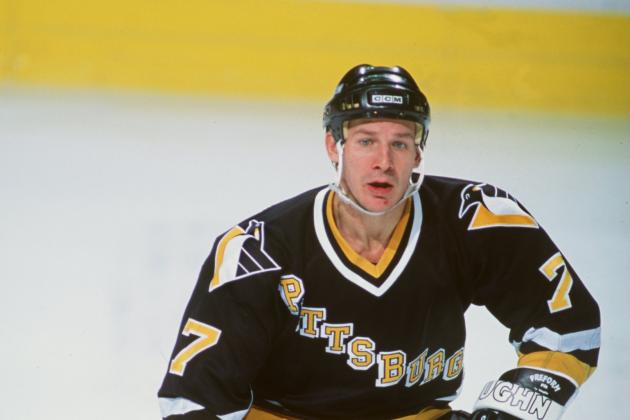 Robert Laberge/Getty Images
Joe Mullen started out in Hell's Kitchen and ended up in the Hockey Hall of Fame.
Joe Mullen was the first American-born player in NHL history to score 500 goals in his career.
The native of the Hell's Kitchen section of New York City had a stellar NHL career after playing his college hockey at Boston College.
Mullen had six seasons of 40 goals or more, including a career-best 51 goals during the Calgary Flames' run to the Stanley Cup title in 1989. He also totaled 110 points that season. He was named to the First-Team postseason All-Star Team that season and had the best plus/minus in the league.
Mullen played for three Stanley Cups, winning two with the Penguins (1991 and 1992) after winning his first with the Flames. He also won a pair of Lady Byng Trophies.
In 1,062 career NHL games, Mullen scored 502 goals and accumulated 1,063 points. He was inducted into the Hockey Hall of Fame in 2000.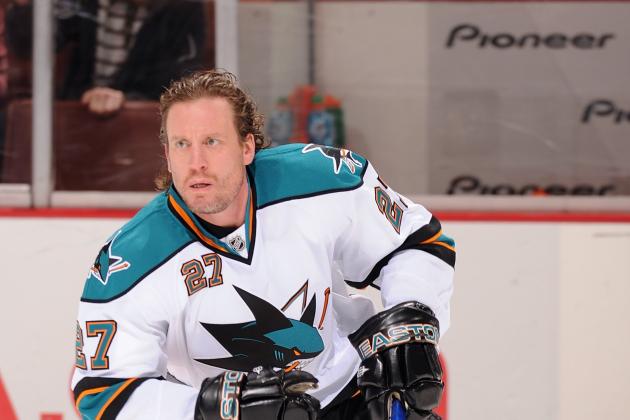 Harry How/Getty Images
Jeremy Roenick was brash, outspoken, popular with the fans and talented.
Jeremy Roenick was known as a big personality, someone who helped sell the game of hockey with his looks, his willingness to speak to the media and the sheer force of his will. But people forget Roenick was also a darn good hockey player.
In 1,363 NHL games with the Blackhawks, Coyotes, Flyers, Kings and Sharks, the Boston native scored 513 goals and 1,216 points.
Roenick had back-to-back 50-goal seasons with the Blackhawks in 1991-92 and 1992-93. He had three seasons with 100-or-more points. Roenick also played in nine NHL All-Star Games and represented the United States twice at the Olympics, winning a silver medal in Salt Lake City in 2002.
Even after his retirement, Roenick remains a part of the hockey world as a broadcaster and a personality. He remains a candidate for the Hockey Hall of Fame but has yet to be voted in.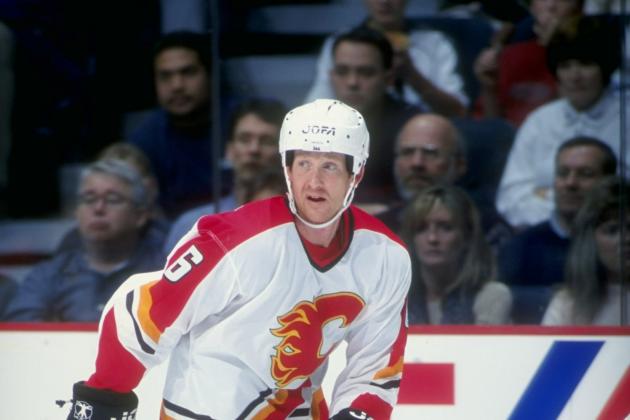 Ian Tomlinson/Getty Images
Phil Housley was an offensive force during his NHL career.
Phil Housley was a very effective and dangerous offensive-minded defenseman over the course of his 21-year NHL career.
Housley is second among American-born NHL players with 1,232 points, which he accumulated with eight different NHL clubs. He had six straight seasons of 20 goals or more while playing with Buffalo and Winnipeg. In 1992-93, he had a career-high 97 points with Winnipeg, which included 79 assists.
Housley played in seven NHL All-Star Games and won a silver medal with the U.S. Olympic Team in 2002.
The native of St. Paul, Minn. was inducted into the U.S. Hockey Hall of Fame in 2004 but has been overlooked thus far by the Hockey Hall of Fame. His failure to win a Stanley Cup or to win an individual NHL award has probably delayed his selection.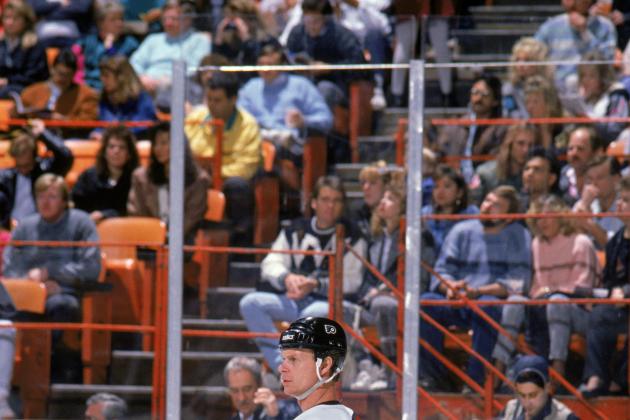 Ken Levine/Getty Images
Mark Howe joined his more famous father in the Hockey Hall of Fame.
Mark Howe is best known as Gordie's son, but he is a legitimate star in his own right.
Howe was born in Detroit while his father was playing for the Red Wings. He broke into professional hockey with the WHA's Houston Aeros, playing on a line with his father and his brother Marty. The trio helped Houston win a pair of Avco World Trophies.
Mark switched from forward to defense in 1976-77 and totaled five seasons of 30-or-more goals in the WHA with Houston and the New England Whalers.
In the NHL, Howe had three seasons with at least 20 goals. He played for Hartford, Philadelphia and Detroit before retiring after the 1994-95 season. He reached the Stanley Cup Final three times but never won a championship.
Howe finished with 197 goals and 742 points in 929 NHL games after scoring 208 goals and 504 points in 426 WHA games.
He was inducted into the Hockey Hall of Fame in 2011, joining his famous father as an enshrinee.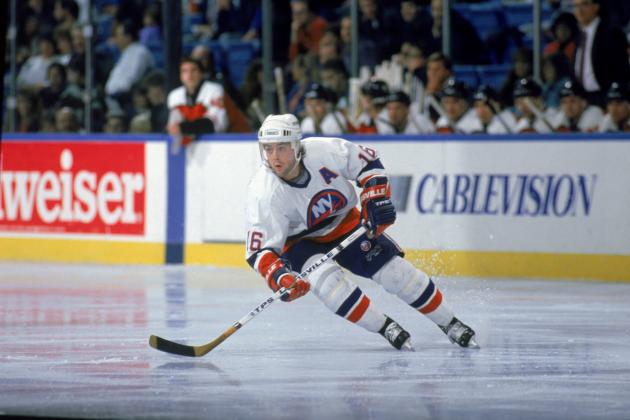 Rick Stewart/Getty Images
Pat LaFontaine's Hall of Fame career was cut short by concussions.
Pat LaFontaine was an offensive force for the New York Islanders, Buffalo Sabres and New York Rangers during his 15-year NHL career that was cut short by post-concussion syndrome.
After playing for the 1984 Olympic team, LaFontaine joined the New York Islanders and immediately made an impact on the club by scoring 13 goals in his first 15 NHL games.
He later had six straight seasons with at least 40 goals, including a career-best 54 goals in 1989-90. His best point total came with the Sabres in 1992-93 when he had 95 assists and 148 points.
LaFontaine's most famous goal came in the 1987 playoffs when he ended the "Easter Epic" between the Islanders and Capitals in the fourth overtime.
The St. Louis native finished his career with 468 goals and 1,013 points in 865 career games. He was inducted into the Hockey Hall of Fame in 2003.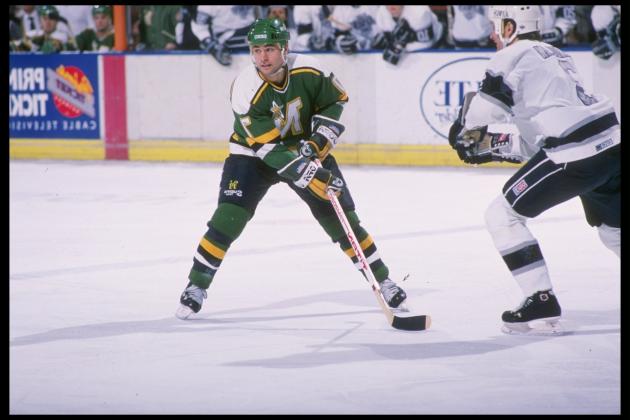 Mike Powell/Getty Images
Neal Broten played for the 1980 US Olympic team and then starred in the NHL.
Neal Broten accomplished a lot in his hockey career. He was a key member of the 1980 U.S. Olympic team that shocked the world at Lake Placid by winning the gold medal. He also won the Hobey Baker Award as college hockey's best player in 1981 with the University of Minnesota and also helped lead the Golden Gophers to an NCAA title. In 1995, he won a Stanley Cup with the New Jersey Devils.
Neal was part of a family of hockey players. His brothers, Aaron and Paul, also played in the NHL.
Broten's best NHL season came in 1985-86 when he totaled 105 points for the Minnesota North Stars. He was selected to play in a pair of NHL All-Star Games.
Broten played 13 seasons in the NHL for the North Stars/Stars, Devils and Los Angeles Kings. He finished his NHL career with 923 points in 1,099 games.
He was inducted into the U.S. Hockey Hall of Fame in 2000.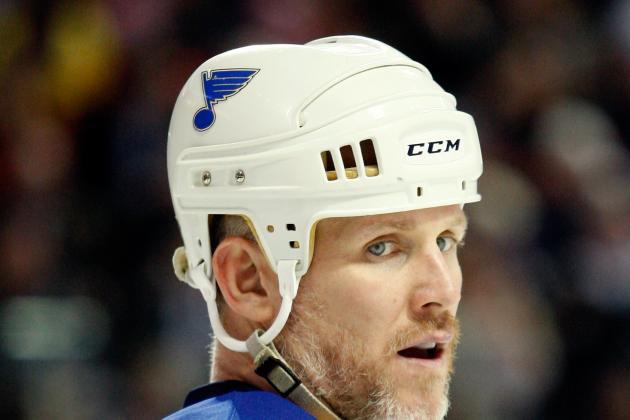 Richard Wolowicz/Getty Images
Keith Tkachuk was an effective power forward during his lengthy NHL career.
Keith Tkachuk was a power forward who lasted 18 seasons in the NHL, playing for Winnipeg/Phoenix, St. Louis and Atlanta.
"Big Walt" was from Melrose, Mass. He was selected to play in five NHL All-Star Games.
In 1996-97, Tkachuk became the first American-born player to lead the NHL in goals when he scored 52. He was also only the fourth player in NHL history to score 50-or-more goals and accumulate more than 200 penalty minutes in the same season.
Tkachuk had four seasons with 40 goals or more, including a pair of 50-goal seasons.
He also had the distinction of representing the United States four times in the Olympics.
In 1,201 career NHL games, Tkachuk scored 538 goals and 1,065 points.
He was eligible for the Hockey Hall of Fame for the first time this year but was not voted in on the first ballot.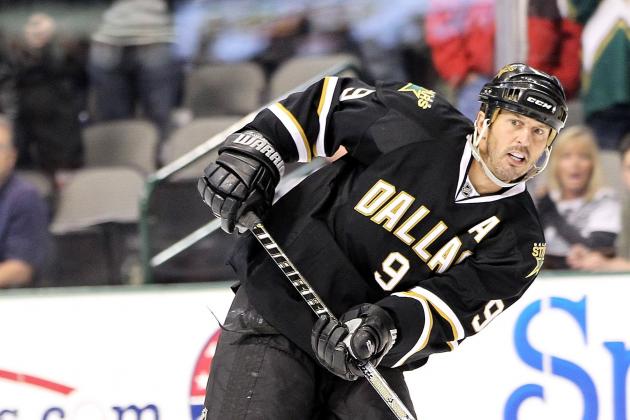 Ronald Martinez/Getty Images
Mike Modano was a leader and a great player for the Stars.
Mike Modano spent two decades with the Minnesota North Stars/Dallas Stars franchise and is considered the greatest player in that franchise's history.
Modano was the first overall selection in the 1988 NHL draft. He went on to score 561 goals and 1,374 points in his 21-season NHL career.
In 1999, he led the Stars to their only Stanley Cup championship. Modano had 23 points in 23 playoff games that year with Dallas.
Modano had nine seasons of 30-or-more goals. His best year was 1993-94 when he scored 50 goals and 93 points. He also played in nine NHL All-Star Games and represented the United States at three Olympic Games.
The Livonia, Mich. native holds nearly every Stars franchise record for scoring.
He will be eligible for the Hockey Hall of Fame in 2014.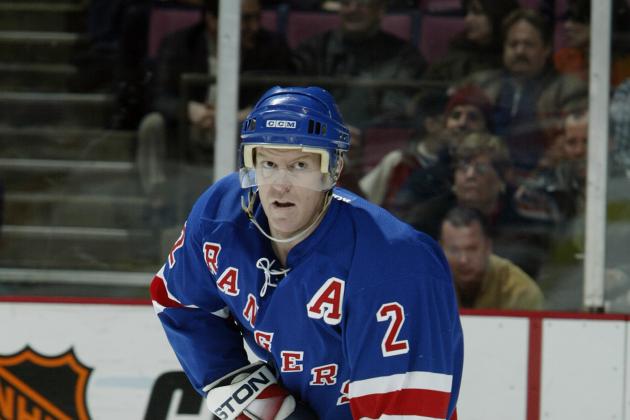 Al Bello/Getty Images
Brian Leetch had a Hall of Fame career with the Rangers.
Brian Leetch spent 18 productive seasons in the NHL, en route to a spot in the Hockey Hall of Fame.
He joined the New York Rangers after competing for the United States in the 1988. He went on to have five seasons with 20 goals or more and won a pair of Norris Trophies as the league's top defenseman. He also won the Calder Trophy as the NHL's best rookie in 1989.
In 1994, Leetch was a major reason the Rangers ended a 54-year drought and won their first Stanley Cup since 1940. Leetch scored 34 points in 23 playoffs games to lead the league and became the first American-born player to win the Conn Smythe Trophy.
Leetch was a rushing defenseman who had great vision and speed. He saw the ice well and set up his teammates for open shots.
He was selected to five postseason All-Star teams and later had his number retired by the Rangers after his retirement.
In 1,205 career NHL games, Leetch scored 247 goals and 1,028 points. He was inducted into the Hockey Hall of Fame in 2009.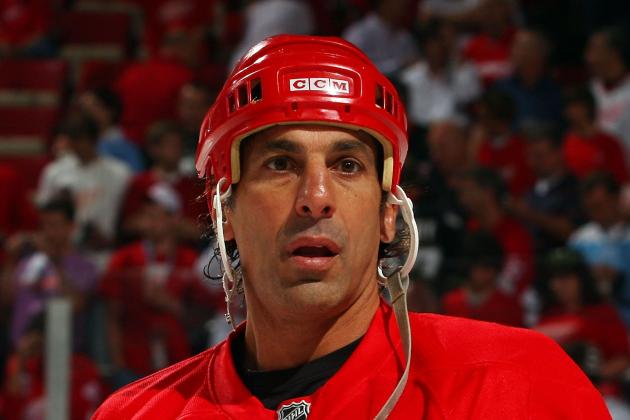 Jim McIsaac/Getty Images
Chris Chelios played well throughout his long NHL career. He is now in the HHOF.
Brian Leetch may have been flashier and put up better offensive numbers, but no American-born NHL player performed at a high level for longer than Chris Chelios.
Chelios broke into the NHL with the Canadiens in 1983-84 and didn't hang up his skates until 2010, when he finished his career with the Atlanta Thrashers.
In between, the Chicago native won three Norris Trophies, played in 12 NHL All-Star Games and was named to seven postseason All-Star teams.
He also won three Stanley Cups, one with the Canadiens in 1986 and two with the Red Wings in 2002 and 2008.
Chelios played in the NHL until he was 48 years old. His style of play changed over the course of his career. Early on, he was an offensive defenseman who put up eight seasons with at least 50 points and scored 20 goals in 1987-88. Later in his career, Chelios was an outstanding defensive-minded defenseman who helped keep opposing players away from his club's net.
Chelios finished his career with 1,651 career NHL games played. He scored 185 goals and 948 points. He was voted into the Hockey Hall of Fame in 2013, his first year of eligibility.