Matt Hobar and the Unique Life Lessons That Taught Him to Appreciate MMA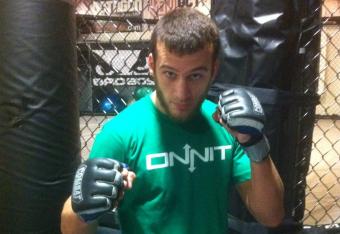 Matt Hobar

On the surface, Legacy Fighting Championships bantamweight contender Matt Hobar came to MMA like hundreds before him.
He was a decorated wrestler growing up and learned all about hard work while practicing and embracing the grind on the mats. It was the whole other world Hobar saw while traveling with his father that gave him a new perspective and an appreciation of what he does everyday.
Hobar's father is a successful surgeon who travels all around the globe providing valuable medical care to those in need. On many of his father's trips, Hobar came along and assisted in many areas less fortunate than the one he grew up in outside of Dallas.
Looking back now as he makes his own way in the world as a professional fighter, Hobar learned humility by seeing how hard some people have to fight just to survive.
"I definitely have and I'm so blessed to have lived a life that I've had. Being young and just being able to travel with my dad, and it's helped me to be a real humble person and a real strong person and real honest," Hobar told Bleacher Report. "Obviously, my dad going into those countries and doing those operations and just seeing him be such a selfless person firsthand, it's a real big testament to me and a real big testament on how I want to be as a person.
"I just try to bring that into the cage with me and stay real composed and humble. Nobody likes the bad guy."
During the trips Hobar spent on the road with his dad while he was performing surgeries in countries like Haiti and the Dominican Republic he learned much more than the fighting world could ever teach him. It taught him to appreciate everything he has and that there is a much scarier world out there than anything he'd ever face in an MMA cage.
"A lot of guys have never even been out of their home state, let alone the world and seen the troubles that are going on in the world. I've been fortunate enough to see that," Hobar explained. "There's stuff out there that's so much bigger than what we as Americans know. I go into the cage thinking there's not anything like this, so I'm just going in there to have fun. I'm just fortunate enough to do combat and get paid to do it."
These experiences have also had a profound effect on how Hobar wants to be perceived in his career. His humility teaches him that life can change at a moment's notice, and it's a valuable lesson he uses before each fight.
You see, there's a considerable buzz that if Hobar wins his fight in Legacy this weekend, he may soon receive a call up to a big promotion like the UFC.
Hobar's long-term goals are like that of most fighters, and he would love to compete in the Octagon one day, but for now he's just happy to have this opportunity to do something he loves for a living.
"I don't even like hype. I don't see myself as that way. Some people may hype me up, but I'm not a big fan of that. It's not particularly my style and I don't let it go to my head," Hobar said. "It definitely only takes one punch to make you taste that humility. I treat every opponent with respect. Even if he's 0-3, he can knock me and treat him as if he can beat me. If I go out there like that, I fight the best fight every time.
"I'm just thankful for this opportunity. If I win this fight, it just opens up so many more doors, so I can't wait."
Damon Martin is a Featured Columnist for Bleacher Report and all quotes were obtained firsthand unless otherwise noted.
This article is
What is the duplicate article?
Why is this article offensive?
Where is this article plagiarized from?
Why is this article poorly edited?