MLB All Star Lineups: Who Has the Best Offense This Year?
Use your ← → (arrow) keys to browse more stories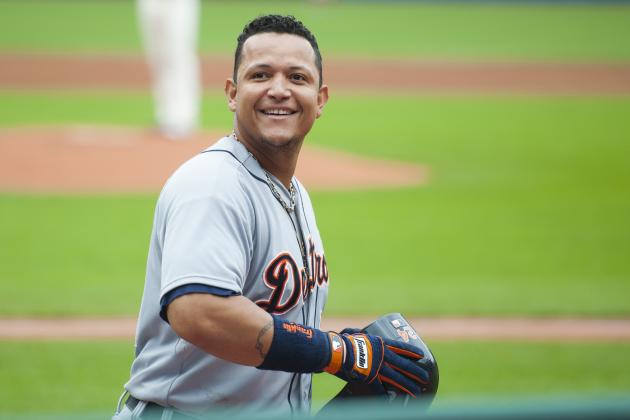 Jason Miller/Getty Images

The National League seeks its fourth straight victory over the American League at the 2013 All-Star Game on Tuesday at Citi Field.
Of course, before the 3-1 victory in 2010, the NL hadn't won since 1996 (in 2002, we had the dreaded extra-inning game that resulted in a tie).
So, the question is, who will win on Tuesday?
The American League starting lineup has posted a combined WAR of 34.4 this season, via FanGraphs.com. That's compared to a combined NL WAR of 27.9. The top three AL hitters in terms of WAR have a better WAR than the top NL hitter (David Wright).
Of course, WAR isn't everything.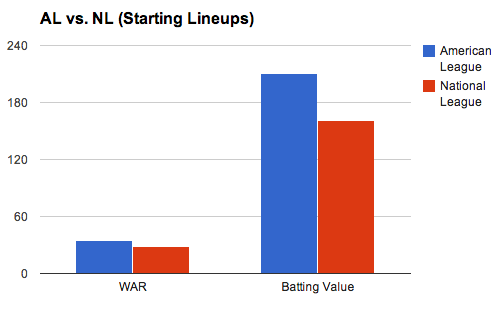 Then again, in terms of batting value, the NL also falls short. The AL has posted a combined batting value of 210.5, with Miguel Cabrera leading the group (51.4) and J.J. Hardy registering a negative grade. The NL has posted a combined batting value of 161.1, with Joey Votto leading the group (27.9) and Brandon Phillips notching a negative grade.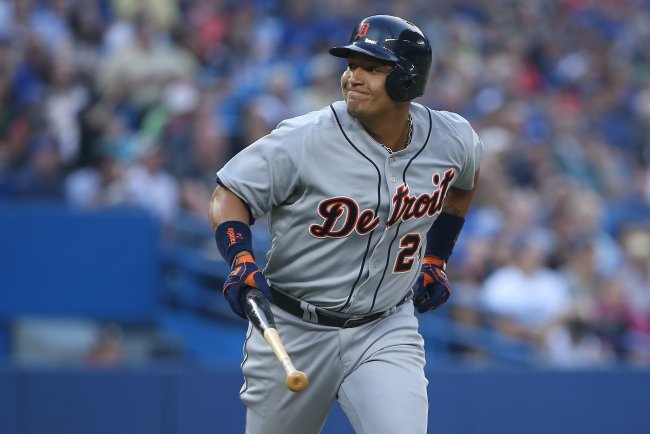 Tom Szczerbowski/Getty Images
In terms of on-base percentage, six AL hitters rank in the top 20 in baseball. Four NL hitters rank in the top 20.
Six AL hitters rank in the top 20 in OPS (on-base + slugging). Five NL hitters rank in the top 20.
But which team collectively hits better with men in scoring position?
Well, the AL starting lineup is hitting a combined .328 with men in scoring position this season. Miguel Cabrera leads the squad, hitting an astounding .443 with 15 home runs in that situation. Hardy is hitting a team-low .239 in that situation.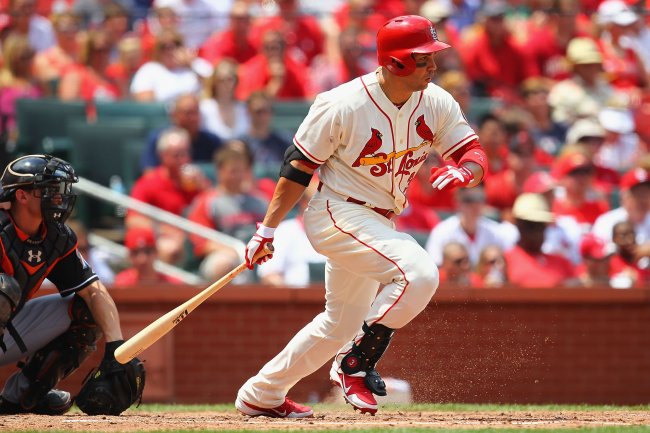 Dilip Vishwanat/Getty Images
Who has the better offense this year?
As for the NL starting lineup, it is hitting a combined .342 with men in scoring position. Carlos Beltran leads the squad with a .431 average in such situations. Carlos Gonzalez and Bryce Harper rank eighth and ninth on the team, respectively, hitting .258 and .256 with runners in scoring position (although, to be fair, Harper has had only 39 at-bats in that situation this year).
So, in essence, if the NL can get men in scoring position against AL starter Max Scherzer from the get-go, the squad has a better chance of out-scoring the AL. Of course, that's hard to do against the 13-game winner, as batters have hit a combined .206 against him this season.
All told, the American League appears to have a better offense than the National League. But if the National League can find ways to get on base against the AL pitching, the NL could defeat the AL again.