The 2013 offseason continues to reshape the structure of the NBA, as countless players are being signed, traded or released. While countless players may have already gone off the market, that hardly leaves the NBA without attractive free-agent options.
The question is, what is the juiciest buzz from around the league?
Certain players are battling injuries, thus damaging their chances of signing a contract in the immediate future. Others are overcoming less-than-ideal reputations and emerging as some of the best players left on the open market.
One way or another, the following players are making their mark on the NBA offseason.
Devin Harris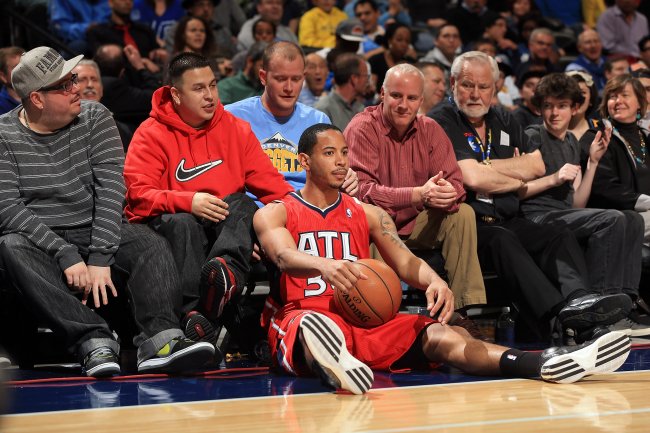 Doug Pensinger/Getty Images
The Dallas Mavericks were forced to scrap a three-year, $9 million contract with Devin Harris when he was diagnosed with a dislocated toe. Mere days later, it appears as if the two sides remain intent on executing a deal.
It's all dependent upon Harris' surgery.
Hearing: Mavs & Devin Harris in talks on new deal after parties forced to cancel earlier three-year, $9M deal because Harris needs toe op

— Marc Stein (@ESPNSteinLine) July 16, 2013
It certainly makes sense for Dallas to bring Harris on board.
The 30-year-old was once a rising star, using his blazing open court quickness to score with the best of them. Unfortunately, injuries and constant movement on the trade market left Harris as just a shell of his former self.
Harris, a member of the Mavericks from 2004 to 2008, now appears focused on returning to his comfort zone.
Dallas has Jose Calderon under contract, but with Harris and Shane Larkin both sustaining injuries, depth is a key. Harris' health could pose an issue, but with his ability to play both guard spots, a toe injury could be minor enough for the Mavericks to pull the trigger.
Per Marc Stein of ESPN Dallas, the Mavericks plan to sign Harris after they find a center.
Greg Oden Still Deciding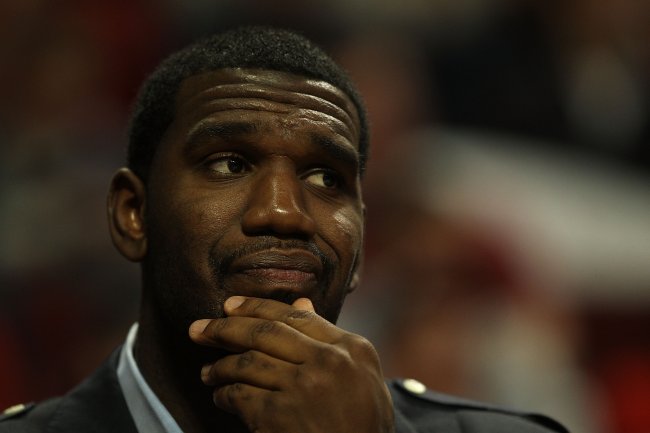 Jonathan Daniel/Getty Images
In 2007, the Portland Trail Blazers selected Greg Oden with the first overall draft choice. While some label the selection a mistake, as Kevin Durant went one pick later, there were few people in the NBA community that disputed the selection at the time.
Having played a grand total of 82 games in that time, however, it's not hard to see why some are questioning whether or not Oden will ever play again.
The former Ohio State Buckeyes star had every tool necessary to be the next best big man in the NBA. With Oden's injuries, however, has come three consecutive seasons in which he was unable to play a single game.
According to Chris Broussard of ESPN, three separate teams are looking to facilitate his comeback attempt.
Source: Oden met with Mavs & Kings Monday n Vegas. scheduling future meeting with Pelicans. Still at least a week or more away from decision

— Chris Broussard (@Chris_Broussard) July 16, 2013
The Dallas Mavericks, New Orleans Pelicans and Sacramento Kings all have intriguing offers to make.
The Mavericks are in need of major minutes at the 5, but they also present Oden with an opportunity to win early as Monta Ellis and Dirk Nowitzki lead the charge. The Pelicans and Kings, meanwhile, offer low-profile alternatives that can bring Oden along slowly.
Regardless of what transpires, we know this—Oden is still only 25 and, if his knees ever remain healthy, could still become a force to be reckoned with.
Nate Robinson Drawing Interest
If we were to name the MVP of the first round of the 2013 NBA playoffs, the award would likely go to Nate Robinson. The 5'9" scoring guard was magnificent, leading the Chicago Bulls to a short-handed upset of the Brooklyn Nets.
Months later, numerous contenders are looking to acquire his services.
Rumble out of the Rockies: Denver Nuggets expressing certifiable interest in trying to sign free-agent PG Nate Robinson

— Marc Stein (@ESPNSteinLine) July 13, 2013
Throw a team that Robinson has already played for into the mix.
Knicks reached out to Nate Robinson a few days ago, source tells the Daily News. Lil Him, however, is looking for more than the vet minimum

— Frank Isola (@FisolaNYDN) July 13, 2013
Add four playoff teams looking to improve their benches.
Following up on @ESPNSteinLine's Nuggets tweet, I'm told Nate Robinson has also received interest from the Wizards, Bucks, Mavs and Lakers.

— Alex Kennedy (@AlexKennedyNBA) July 13, 2013
That's what you call garnering interest.
Robinson finished the 2012-13 regular season with averages of 13.1 points and 4.4 assists in 25.4 minutes. He shot 40.5 percent from three-point range, averaged less than two turnovers per contest and posted a Player Efficiency Rating of 17.43.
With point guard depth critical to team success, the 29-year-old is likely to remain a top target until he signs a contract.
Each team offers Robinson an intriguing scenario, with playing time almost certain to be available. Coming off of a season in which he played efficient basketball and created a new reputation for himself, there's significantly less risk now than there was two seasons ago.
If a contender is wise, they'll lock Robinson up and reap the benefits come the postseason.