The 2013 MLB All-Star game will have all the stars aligned Tuesday evening at Citi Field.
While stars like David Wright and Robinson Cano will draw a lot of attention for being members of the New York Mets and the New York Yankees, respectively, a few guys in particular will shine radiantly under the bright lights, displaying to all why they deserve to be on the big stage of the Midsummer Classic.
Miguel Cabrera, 3B, Detroit Tigers
Detroit's Miguel Cabrera will command attention in any ballpark on the planet.
It is pretty much a given that Cabrera's name will be mentioned when talking about the best of the best in baseball.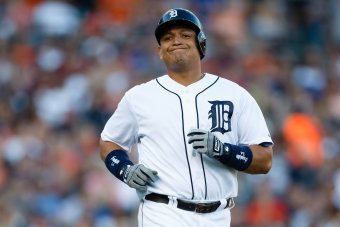 Rick Osentoski-USA TODAY Sports
Really though, who has been more consistent, awe-inspiring and dominant than Miguel Cabrera this season?
Through 91 games, Cabrera has hit 30 home runs along with a staggering 95 runs batted in, ranking second and first in the American League in those categories. Coupling the aforementioned statistics with Cabrera's .365 batting average, one could make the claim that Cabrera is the best hitter in all of baseball.
Cabrera's superior instincts at the plate will definitely create opportunities for the American League. Hence, don't be surprised if Cabrera puts the squad on top early.
Bryce Harper, LF, Washington Nationals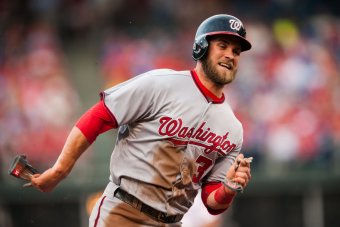 Howard Smith-USA TODAY Sports
Although batting eighth in the National League lineup, Washington's Bryce Harper will put on a show that fans will remember for a very long time.
Having missed 31 games this season, Harper's inclusion on the team has many clamoring that he does not deserve to play in the game over players like Los Angeles Dodgers' Yasiel Puig and Cincinnati Reds' Jay Bruce.
I understand he was injured, but Bryce Harper does not deserve to be in the all star game.

— Andrew J. Keazer (@AJKeazer) July 16, 2013
Ummm. Yeah Bryce Harper does not deserve to be an all star.

— John Buss (@johnwbuss) July 6, 2013
However, the 20-year-old phenom has the charisma and star power needed to captivate an audience. Such traits are what the All-Star game needs.
During the 2013 Home Run Derby, Harper displayed such qualities, losing to Oakland's Yoenis Cespedes in what was a home run derby final for the ages.
Hence, Harper will relish the opportunity to be able to play under the bright lights in New York City. Count on him to drive in a few during his time in the lineup.
Matt Harvey, P, New York Mets
Matt Harvey was arguably the most dominant pitcher in the National League during the first half of the season. Harvey continually decimated anyone who stepped to plate, fanning 10.18 per nine innings pitched.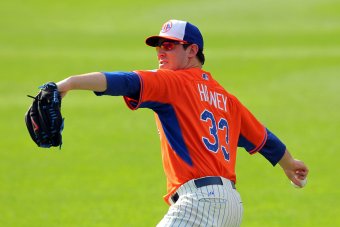 Brad Penner-USA TODAY Sports
Likewise, batters swung and missed on a National League-best 12.7 percent of Harvey's pitches during the first half of the season.
Although the jitters of playing in his home ballpark might get the best of him early, expect Harvey to put in a couple dazzling innings on the mound for the National League.
Conclusion
The 2013 MLB All-Star game is a sure to be a classic. Stars like Miguel Cabrera, Bryce Harper and Matt Harvey will put on performances that no one will forget.
After all, home-field advantage is on the line, which will definitely be enough reason for the stars to put forth their best on the diamond.
Stats presented are by way of Fangraphs.com unless otherwise noted.