Bubble Watch for Seattle Seahawks Training Camp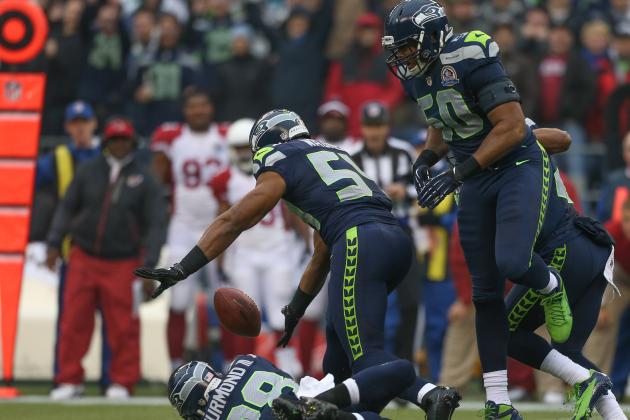 Otto Greule Jr/Getty Images

The Seattle Seahawks enter the 2013 season with a chance to win it all. They had an elite defense last season, and that has only gotten better this year.
Their offense, likewise, has improved through the draft and trades. While this is great for making a playoff run, this means that players who could easily make a worse team will be on the bubble, and it will include players who have done well for Seattle so far.
Here are five players on the Seahawks roster bubble heading into training camp.
Depth charts are courtesy of Ourlads.com.

Begin Slideshow

»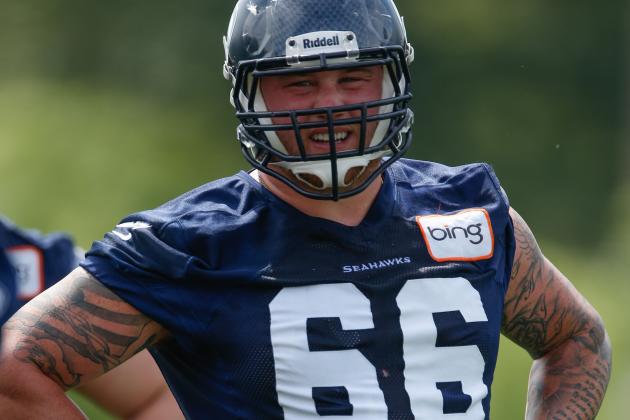 Otto Greule Jr/Getty Images

Experience: Rookie

Depth Chart Position: 3rd-string right guard

Analysis: Jared Smith was one of several seventh-round draft picks by the Seahawks this year. In college, Smith was a defensive tackle who is making the transition to guard.
The guard position in general is full of players who may or may not make the team. Normally that would be good for a rookie, since he can prove himself and make a splash.
Given that Smith is also transitioning into a new position, he may be someone the team feels more comfortable with on the practice squad once training camp is done, unless he is able to make the move easier than expected.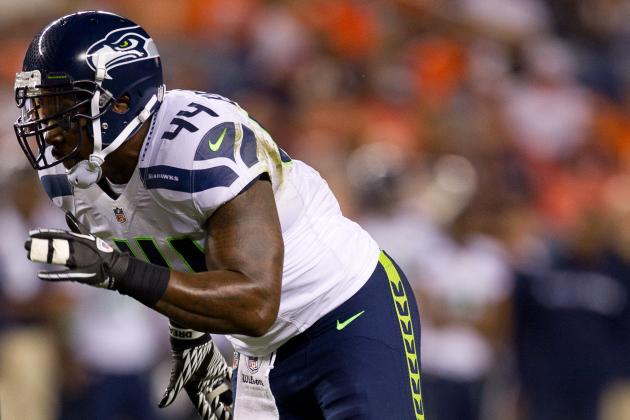 Justin Edmonds/Getty Images

Experience: 3rd year

Depth Chart Position: 4th-string outside linebacker

Analysis: Allen Bradford is one of the most interesting training camp stories out there. The former running back converted into a linebacker, and after not seeing playing time last year, this will be his big opportunity.
The linebacker group at training camp is deep, but if the Seahawks did not have confidence in his ability to make the transition, he would have been cut long ago.
He now has a full year of practice squad experience at linebacker under his belt, so that makes him a bubble candidate as a return there is unlikely.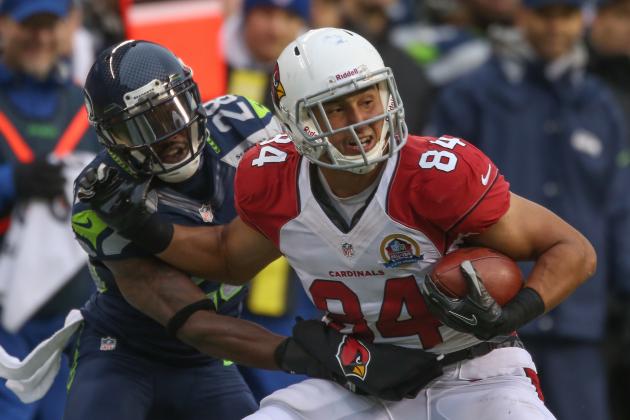 Otto Greule Jr/Getty Images

Experience: 4th year

Depth Chart Position: 3rd-string right cornerback
Analysis: Walter Thurmond was selected in the fourth round of the 2010 NFL draft, and after a solid rookie year it looked like he was going to be a long-term option at the cornerback spot.
Fast forward two years, and Thurmond has been riddled with injury after injury, extending back to his college days at Oregon.
He has talent no doubt, and that's why he's been able to hang on as long as he has. However, the first four cornerback spots are sewn up, and Tharold Simon and Byron Maxwell appear to be better options at that spot thanks in part to their youth.
If the Seahawks had any faith he could play 16 games, he would probably be set to land a backup roster spot, but he has not shown that ability.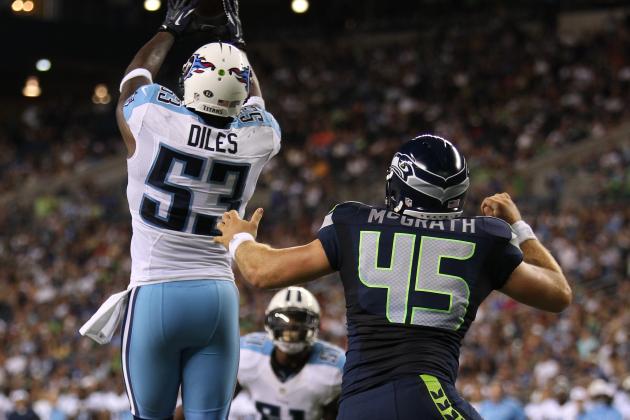 Otto Greule Jr/Getty Images

Experience: 2nd year

Depth Chart Position: 3rd-string tight end

Analysis: The tight end position for the Seahawks is now in disarray with Anthony McCoy on the injured reserve. As a result, the depth at the position does not have NFL experience.
While it's likely Luke Willson will be the backup, Sean McGrath would be presumed to be in the running after spending last year on the practice squad. That is not the case.
Had he spent all season on the practice squad I would have more hope for him, but he was frequently released and re-added.
As a result, I don't believe the Seahawks have confidence in him moving forward, and all it would take is a great training camp from one of the other three tight ends brought in to end up with him as a training camp casualty.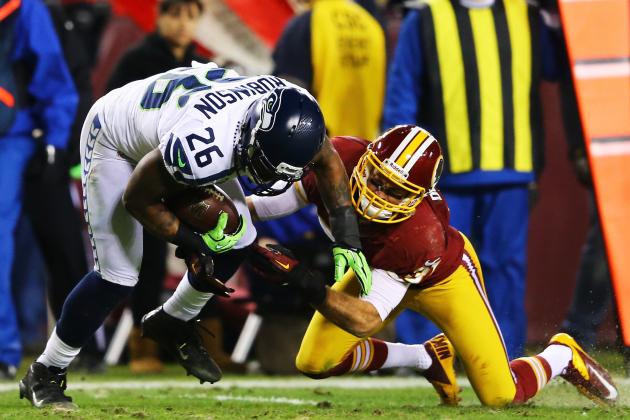 Al Bello/Getty Images

Experience: 8th year

Depth Chart Position: Starting fullback

Analysis: Of the players I have listed, this one is the most surprising. After all, how can a starter be on the roster bubble, especially one who made the Pro Bowl after the 2011 season?
Robinson is due to make $2.5 million in 2013, yet the team drafted fullback Spencer Ware in the sixth round. Using a draft pick there tells me the Seahawks might be looking to make cap room here.
With how physical the running game is going to be for the Seahawks, a younger guy may be able to take more punishment, which will cause the move if it happens.