17 Footballers Whose Careers Stalled After a Big-Money Transfer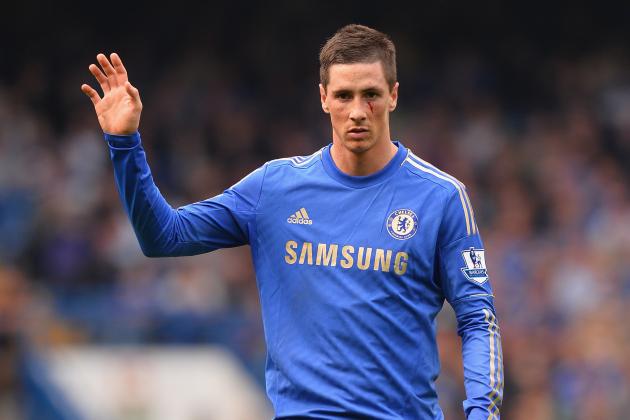 Mike Hewitt/Getty Images

Footballers don't just need to have the physical attributes to play the game, like speed, skill and ability, but they also need to be mentally tough, as well as having a bit of luck on their side.
For every big-money signing that does work out, like Ronaldo to Real Madrid, Van Persie to Manchester United and Drogba to Chelsea, there are a ton of other players who found that their careers stalled after making big-money transfers to some of Europe's top clubs, like current Chelsea striker Fernando Torres (pictured), but I'll speak about him later.
Join me as, in no particular order, I take a look at 17 footballers whose careers have stalled after making big-money moves across Europe.
Begin Slideshow

»
Phil Cole/Getty Images

Little Shaun Wright-Phillips could be a magician at times. With pace to burn, he was a tricky winger and his form for Manchester City almost a decade ago earned him a dream move to Chelsea worth £21 million.
Despite making the move down south, Wright-Phillips never really showed the same form at Chelsea and was mainly a bit-part player down there, scoring just 10 goals in 124 appearances in all competitions. He moved back to City as a shadow of the player he once was and now finds himself preparing for life as a Championship player with QPR.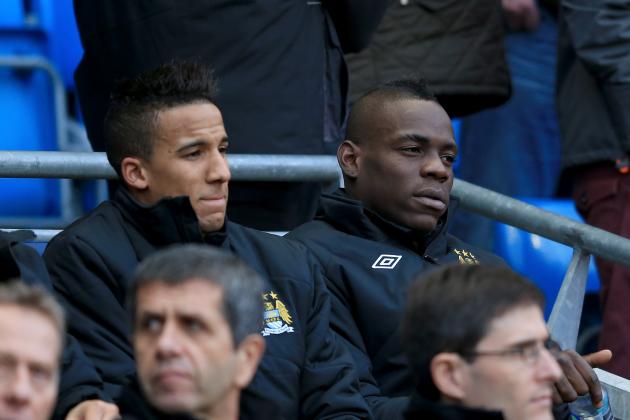 Richard Heathcote/Getty Images

Scott Sinclair signed for Chelsea in July 2005 as a raw, talented 16-year-old kid and spent much of his time at the Bridge out on loan at clubs including QPR, Crystal Palace and Wigan, among others.
He moved on from Chelsea three years ago and signed for Swansea where he was an integral part of their successful promotion to—and subsequent survival in—the English Premier League.
When Manchester City came calling last summer with an £8 million transfer fee, Sinclair jumped at the chance to join the then-champions, but to date, he's only made 14 appearances and hasn't scored a goal. Maybe he'll get another chance under new manager Manuel Pellegrini, however Sinclair might be best served going to a new club and getting a fresh start.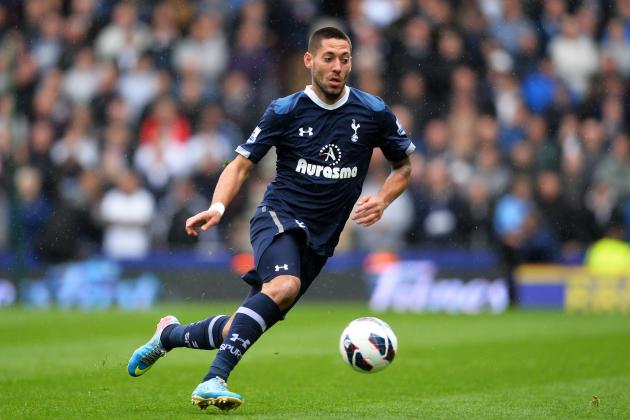 Laurence Griffiths/Getty Images

When Clint Dempsey signed for Tottenham last summer for £6 million, he'd just had his most successful season in England to date. He'd scored 23 goals in 46 appearances in all competitions for Fulham and had been their MVP in the 2011-12 season.
His move to Tottenham hasn't quite worked out for one reason or another. Dempsey has struggled to hold down a regular first-team spot and has been more of an impact player coming off the bench. Whether that's down to him being played out of position to accommodate other players or a lack of confidence is anyone's guess.
Dempsey has proved he has the pedigree to succeed in England, so maybe a move to a smaller club would re-ignite his career? He's too good to sit on the bench.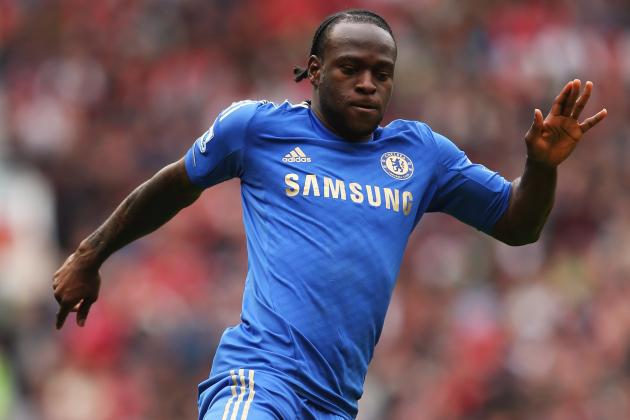 Alex Livesey/Getty Images

Victor Moses burst on to the scene as a teenager at Crystal Palace before the highly-rated youngster moved on to Wigan Athletic, where he established himself as a decent Premier League player.
It's become something of a common theme in this article, but once a bigger club came calling, Moses was off as he signed for Chelsea last August for £9 million. With players like Eden Hazard, Oscar, Juan Mata and others fighting for a place ahead of him, Moses has found it difficult to secure a place in Chelsea's starting XI.
Moses might have been better off staying at Wigan for a year or two to continue his development before moving on to a bigger club.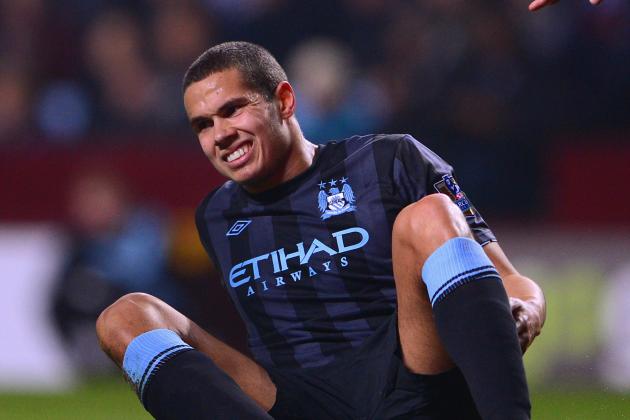 Michael Regan/Getty Images

Jack Rodwell is a precocious talent. He's been highly thought of ever since he emerged on the scene with Everton, yet his short career so far has been blighted by niggling injuries. He never really seems to get a decent run of games under his belt to show us what he can really do.
Rodwell was snapped up by then champions Manchester City last summer for £15 million and, to be honest, he didn't seem comfortable. "Overawed" is probably the wrong word to use, but he just didn't look as if he'd settled in to his new surroundings.
Again, his first season at City was blighted by injuries, so maybe it's too early to say his career has stalled, but Rodwell needs to string an injury-free season together and prove to us just why he's so well thought of by some of the best coaches in the Premier League.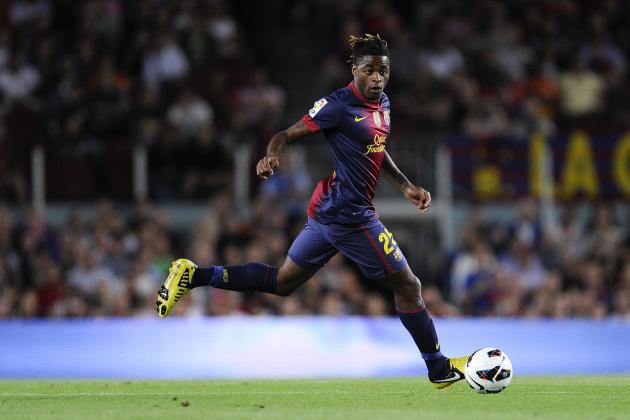 David Ramos/Getty Images

Before moving to Barcelona last summer to the tune of €19 million, Alex Song had established himself as one of Arsenal's most consistent and versatile performers, doing the dirty work which allowed Arsenal's more creative players licence to roam forward.
His move to Barcelona came as a shock to me, not because he's not a very good player, but because I didn't see where he'd fit in ahead of the likes of Busquets, Xavi, Iniesta and others.
Song made just 20 appearances for Barcelona last season, and with Barca sure to add more players during the summer, he might find first-team opportunities even harder to come by in the coming season.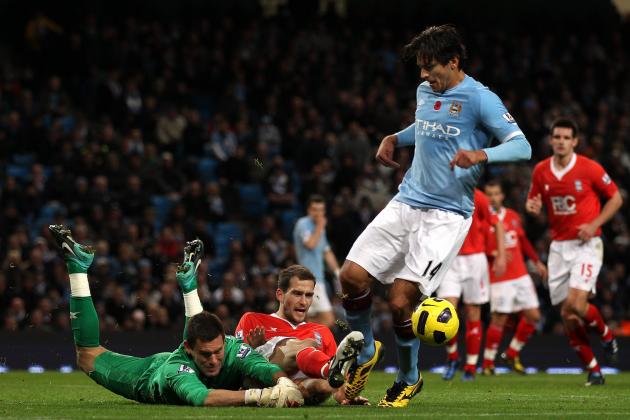 Alex Livesey/Getty Images

After scoring a goal every other game during his first season at Blackburn Rovers, it looked like Roque Santa Cruz would go on to be one of the most prolific strikers in England. It didn't work out. He had a poor second season, scoring just six goals in 27 games.
Despite that, Manchester City decided to shell out £17.5 million for his services in 2009, and Santa Cruz rewarded them by scoring a paltry four goals in 22 games. Was Santa Cruz a one-season wonder? It certainly looks like it now as he's never come close to recreating the form he showed in his first season at Blackburn.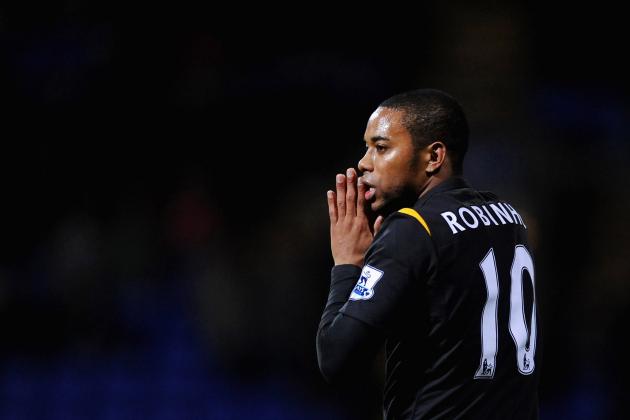 Laurence Griffiths/Getty Images

When he arrived in England in 2008, Robinho was Manchester City's record signing, costing a staggering £32.5 million from Real Madrid. The little man could be mesmerising at times, including this goal against Arsenal at the Etihad.
But more often than not, he flattered to deceive, and his second season didn't work out at City as he made only 12 appearances before moving away from English football.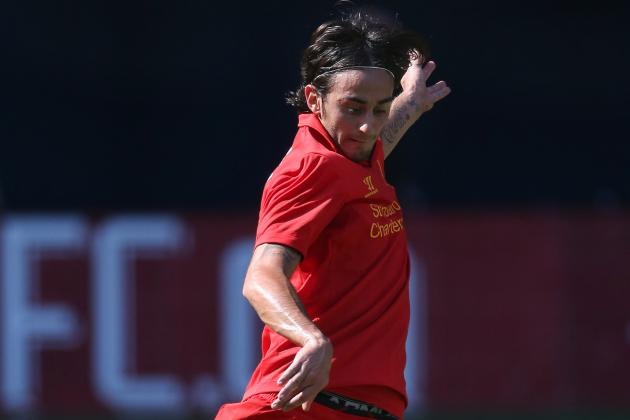 Tom Szczerbowski/Getty Images

The Italian midfielder signed for Liverpool in 2009, costing them £20 million, yet a combination of injuries, loss of form and confidence led to him making just 28 appearances for the club in all competitions.
Aquilani's form before moving to Anfield had been decent, but he was injured before he signed for the club and never really had a chance to fulfill his potential. He needed a fresh start somewhere else, and now he's got it at Fiorentina.
Let's hope that he doesn't pick up any more serious injuries because he's had enough of those to last him a lifetime!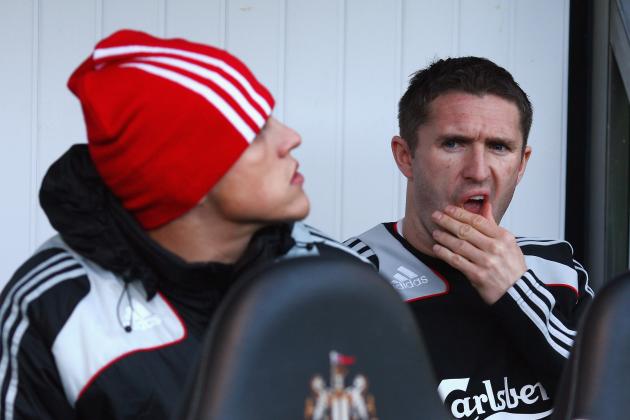 Laurence Griffiths/Getty Images

Poor Robbie Keane. His move to Liverpool in 2008 for about £20 million seemed too good to be true. Fans were excited by the thought of Keane playing alongside the in-form Fernando Torres, but Rafa Benitez rarely played them up front together, if at all.
Keane's dream move didn't work out as he ended up spending most of his time out of position or on the bench, which resulted in him losing his form and confidence. It's not something he can be blamed for. Robbie scored seven goals in 28 games before rejoining Tottenham just months later.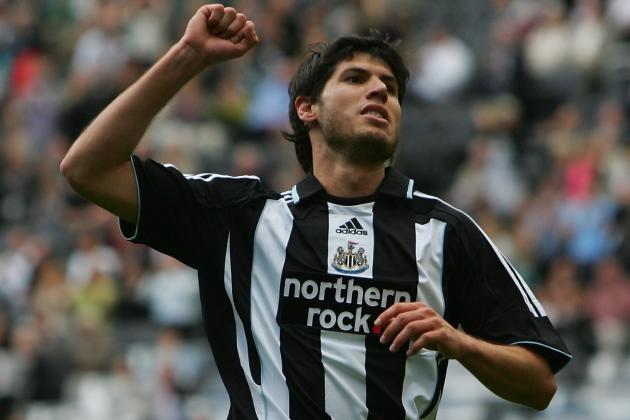 Alex Livesey/Getty Images

Remember him? £9.5 million might not seem like a huge transfer fee these days, but it was back in 2005 when Albert Luque signed for Newcastle after impressing in Spain with Deportivo La Coruna.
He thought he'd made the dream debut when he put the ball in the back of the net against Manchester United, but it was ruled out for offside, and he got injured in Newcastle's next game. He never really recovered from that injury and found first-team opportunities hard to come by in his remaining 18 months at Newcastle before he was sold to Ajax in 2007.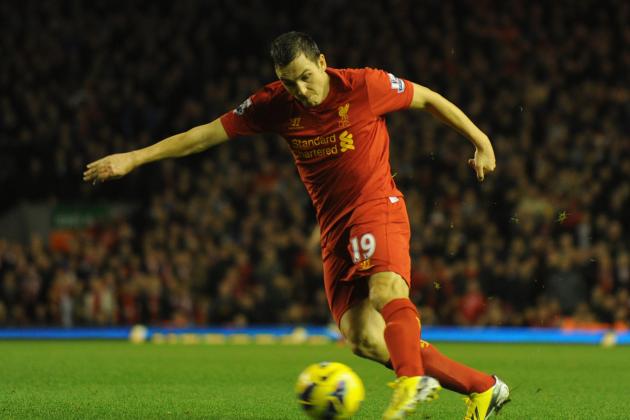 Chris Brunskill/Getty Images

I've never been able to understand what all the fuss is about when it comes to Stewart Downing. Is he a good player? Yeah, he's OK, but he's not world-class, which is why it surprised me when Kenny Dalglish splashed out £20 million (or thereabouts) to bring him to Anfield in 2011.
Downing's first season was underwhelming to say the least. Poor performances, coupled with an underperforming Liverpool side, made it impossible to hide how badly Downing played. There was a little improvement last season, but you've got to wonder if he'd even have got the chance if some of Liverpool's other players, like Borini, had been fit.
My gut feeling is that Downing isn't good enough to be at a club of Liverpool's stature, and it may be best if Downing moved elsewhere so he can be a big fish in a smaller pond.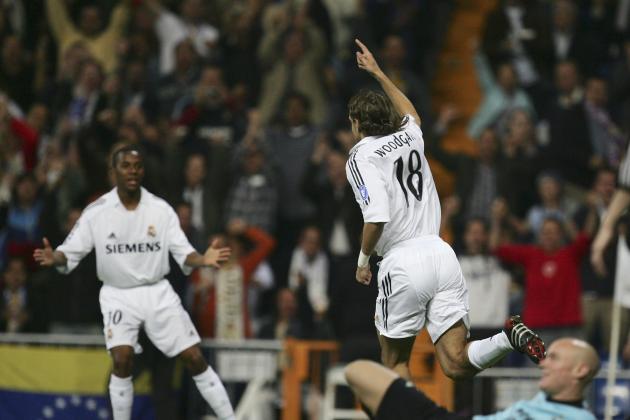 Denis Doyle/Getty Images

Jonathan Woodgate was part of that Leeds side in the early 2000s which reached the latter stages of the Champions League. Under the tutelage of David O'Leary, Woodgate established himself as one of the finest young defenders in Europe and moved to Newcastle in 2003 for £9 million.
His time at Newcastle (much like most of his career) was blighted by injury, so when he signed for Real Madrid in 2004, it raised more than a few eyebrows. He didn't make his debut for the club until 2005 because of injury, and when he did, it was a complete nightmare as Woodgate scored an own goal before his misery was compounded by being sent off for a second bookable offence.
He went on to play for many other clubs, including Stoke, Tottenham and Middlesbrough, but during his near 15-year career, he's only played in 356 games, which tells it's own story. Maybe that move to Newcastle wasn't a good idea after all.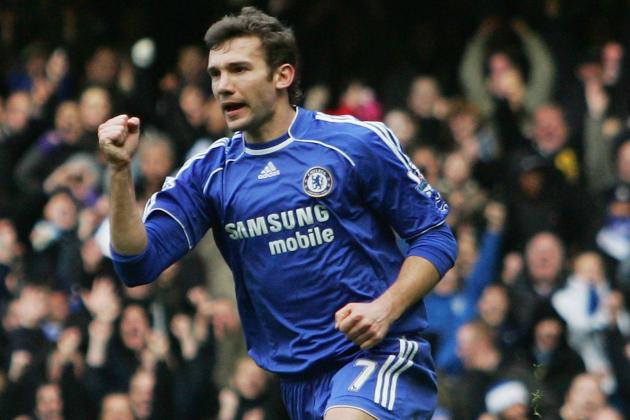 Ian Walton/Getty Images

During his time at both Dynamo Kiev and AC Milan, Andriy Shevchenko was one of the most feared marksmen in all of Europe. He scored all kinds of goals for fun, so when he made the jump to Chelsea in 2006, it seemed for all the world that "Sheva" would score bundles of goals in England.
But it didn't work out like that. Despite scoring on his debut, Shevchenko looked nothing like the player he was at Milan and Kiev. Something seemed wrong. Whether it was down to the change in culture or just the pressure of his price tag (£31 million), Shevchenko's career never quite hit the heights it had when he was at Milan.
He eventually left Chelsea in 2009 and played out his career at his first club, Kiev.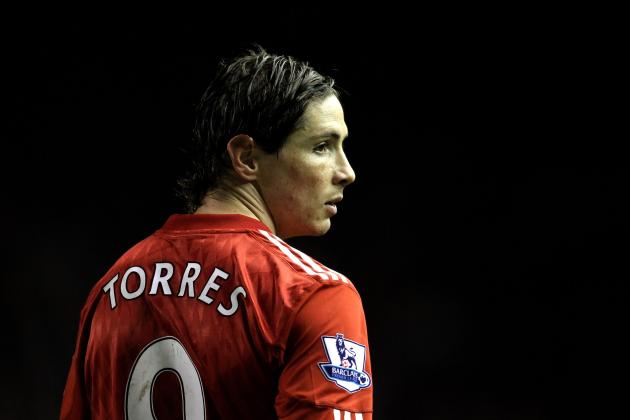 Alex Livesey/Getty Images

When Liverpool managed to secure the signing of Fernando Torres in 2007, they'd bought a young man who was at the peak of his powers. He was sensational.
On form, Torres would terrorise the best defenders in Europe, and he was almost unplayable at times. He had a fantastic understanding with Steven Gerrard and at times, those two players won games for Liverpool that, in all honesty, they should've lost.
His record for the Reds was phenomenal, scoring 81 goals in 142 games in all competitions, yet his final six months at Liverpool were patchy at best. Torres wasn't the player he was in his pomp. He looked tentative, unsure of himself and devoid of confidence. Perhaps it was because Rafa Benitez had been replaced at Liverpool by Roy Hodgson, or maybe something else happened that we don't know about.
Either way, Torres left Liverpool for Chelsea in 2011 for a British-record fee of £50 million. Since then, Torres has never been the same player he was when he arrived in England. It's a shame because when he was on top of his game, there was no better striker in Europe.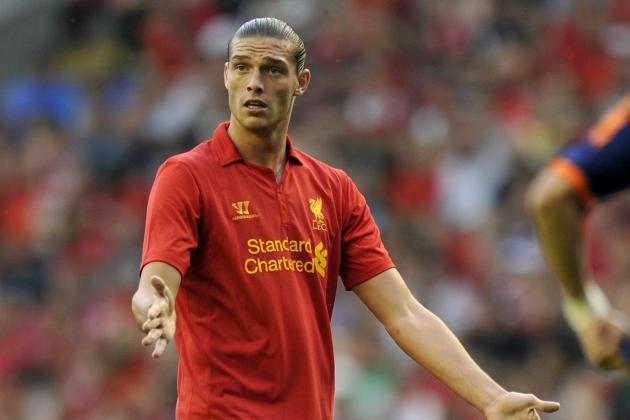 Clint Hughes/Getty Images

Andy Carroll arrived at Liverpool with a mammoth price tag hanging over his head; £35 million to be exact. The price tag isn't a player's fault. It's the clubs who buy/sell him. It seemed like a ludicrous amount to pay for a player who was loaded with potential but inexperienced at top-class, first-team level in the Premier League.
Carroll found things hard at Anfield. He had injuries at first, and then he just couldn't seem to get settled into the team. Liverpool didn't play to his strengths—playing the ball up to him so he could hold it up and bring others into play. Carroll has everything that a good No. 9 should have—he's good in the air, he's got an eye for goal and for a big man, he's not bad with the ball on the ground, either.
When Brendan Rodgers took over at Liverpool last summer, it signaled the end of Carroll's Liverpool career. He spent last season on loan at West Ham and, despite having injury problems there, he looked like a man transformed. It was as if a huge weight had been lifted off his shoulders, and he's now made the move to West Ham a permanent one.
Carroll can be a fantastic Premier League player, and the move to Liverpool was probably the right one, just at the wrong time.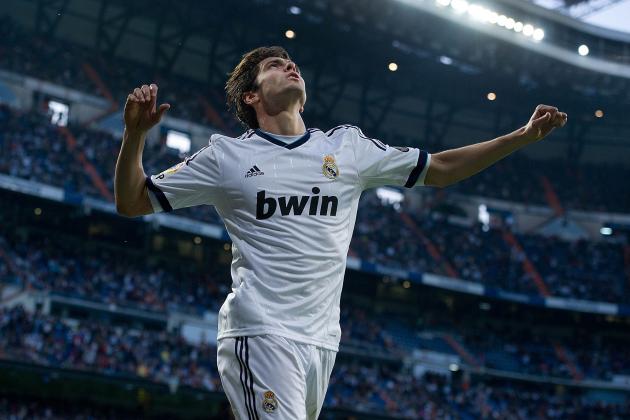 Gonzalo Arroyo Moreno/Getty Images

From best in the world to bench-warmer—the Kaka story. Maybe that should be the title of his autobiography?
All joking aside, it's sad to see what's happened to Kaka.
The man was the best player in the world just a few short years ago, and now can't command a regular starting point in a relatively poor Real Madrid side. It's really sad. At Milan, the man was a magician and a delight to watch. You can't fully appreciate how good a player is until you've seen him in the flesh, and I've been lucky enough to see him on a number of occasions. He is truly an unbelievable footballer.
Yet since leaving Milan for a jaw-dropping €65 million, much like when Shevchenko went to Chelsea, Kaka's never really recaptured that form. We've seen glimpses of it, but it's never been consistent enough.
Hopefully the appointment of Carlo Ancelotti can breathe new life into Kaka's career, and we'll see him perform at the top of his game once again, because when he's good, there are few better than Kaka.