20 Reasons to Believe Real Madrid Will Win the Champions League This Season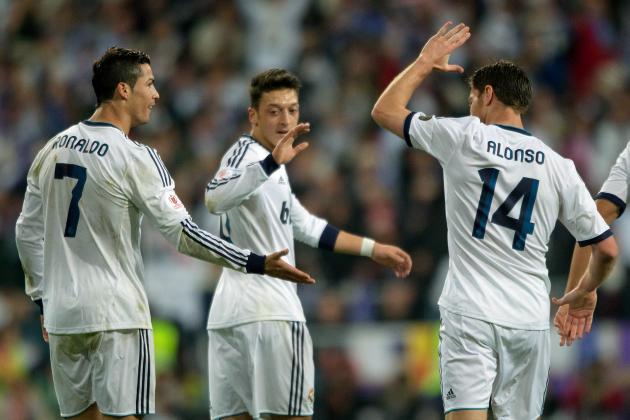 Gonzalo Arroyo Moreno/Getty Images

With the arrival of Carlo Ancelotti and several new star players, Real Madrid have obviously strengthened the squad. But are they actually Champions League favorites?
There are several other clubs who will pose a threat for Los Blancos in their pursuit of La Decima this season. But there are many reasons to believe that this will be Real Madrid's year.
In this article we will take a look at 20 reasons why Real Madrid will win Le Decima this season. Continue reading to find out what makes Los Blancos such strong contenders this year.
Begin Slideshow

»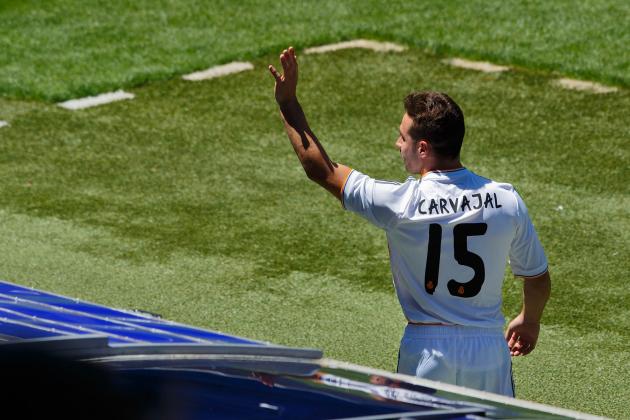 Gonzalo Arroyo Moreno/Getty Images

Alvaro Arbeloa has been the weak link in the Real Madrid chain for quite some time now. However, the addition of Daniel Carvajal will give Los Blancos a much better chance at Champions League glory.
Carvajal will push Arbeloa, and may even become the starting right-back before the season is over to solidify the right side of the Madrid defense.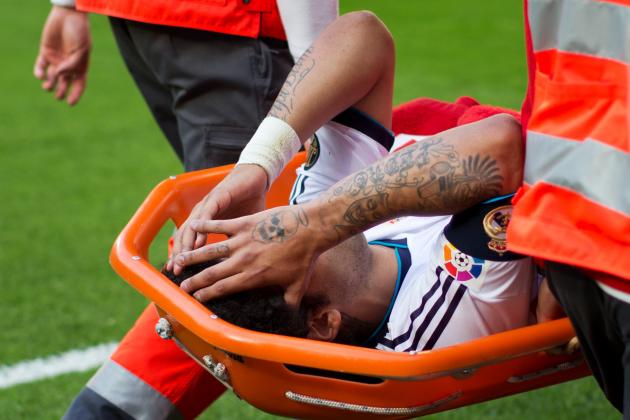 Jasper Juinen/Getty Images

Last season was a tumultuous time for defender Marcelo as he faced several injuries including a muscle injury near the end of the season according to Marca.
Fabio Coentrao stepped in and played rather well, but he does not bring to the team what Marcelo does. With Marcelo now healthy and playing his best, Real Madrid stand a much better chance on the left side of the pitch.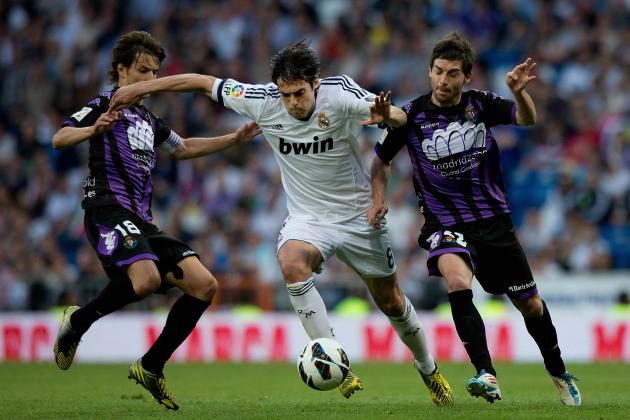 Gonzalo Arroyo Moreno/Getty Images

Ever since Kaka's switch to Real Madrid, he has been struggling to find minutes on the pitch. But the arrival of Carlo Ancelotti could do wonders for Kaka as the two have worked together in the past.
There is no way of knowing if Ancelotti can truly get the best out of Kaka again, but if so he will add another dimension that will put Real Madrid in the driver's seat for La Decima.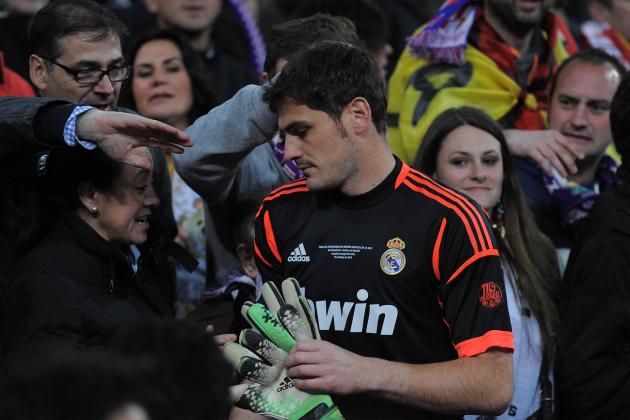 Denis Doyle/Getty Images

Everyone is aware of the issues that surrounded Iker Casillas last season when the captain was permanently benched by Diego Lopez. But this season that could actually help Real Madrid.
Under a new manager, Casillas will be given the chance earn his place back meaning that Real Madrid could see the best form ever by the star keeper.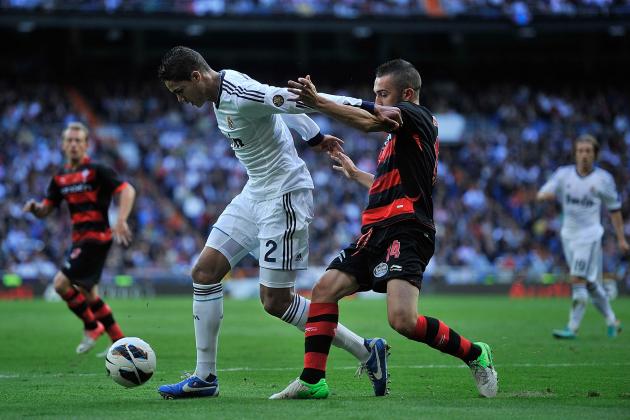 Gonzalo Arroyo Moreno/Getty Images

Raphael Varane put himself in the starting lineup midway through last season with incredible defending alongside Sergio Ramos. That leads many to think just how good he can be as the established starter throughout an entire season.
Varane is a wall in defense and will be a game-changer in big Champions League matches, and he could end up being the most important player on the pitch for Real Madrid.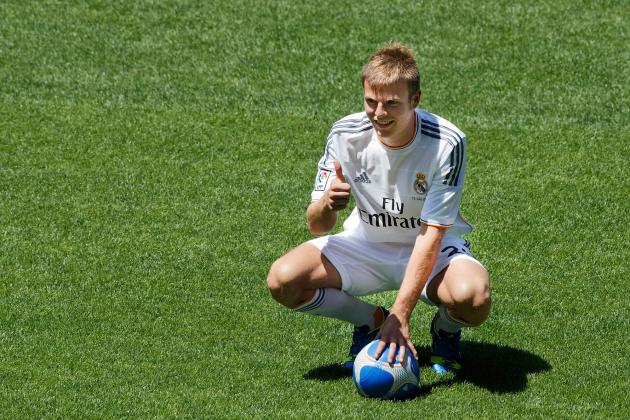 Gonzalo Arroyo Moreno/Getty Images

Real Madrid made one of the most important purchases in recent seasons when they brought in Asier Illarramendi last week. The young midfielder will likely feature as Xabi Alonso's partner in the double pivot, which will be a nightmare for opponents.
The Basque duo will make attackers have to work twice as hard, giving the defense unbelievable coverage in the Champions League, and this pairing could even make Real Madrid the favorites to lift the trophy.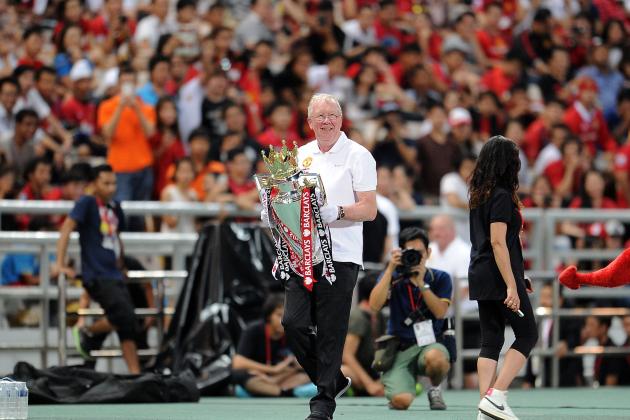 Thananuwat Srirasant/Getty Images

No matter how much stronger Real Madrid get, they will still have to prove it against opponents. However, this summer has seen many of the clubs that could rival them take steps backward.
Manchester United saw Sir Alex Ferguson retire and have yet to land a big name. Manchester City have seen a few departures without truly replacing those players. Barcelona did purchase Neymar but lost Thiago and have yet to sign a capable defender.
The only rivals to Real Madrid in terms of strengthening are Bayern Munich. But we will get to them later.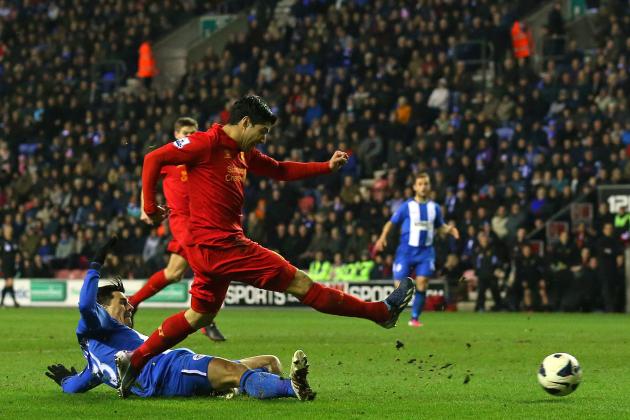 Alex Livesey/Getty Images

Though Los Blancos has already made several improvements to their already impressive squad, that does not mean the transfer window is over. In fact, it is expected that Ancelotti may still bring in one player, with a striker being the most needed position to fill.
According to Pete O'Rourke of Sky Sports, Luis Suarez has been hoping for a move to Madrid; if that move were to actually take place, it would be hard to see any club standing in Real Madrid's way.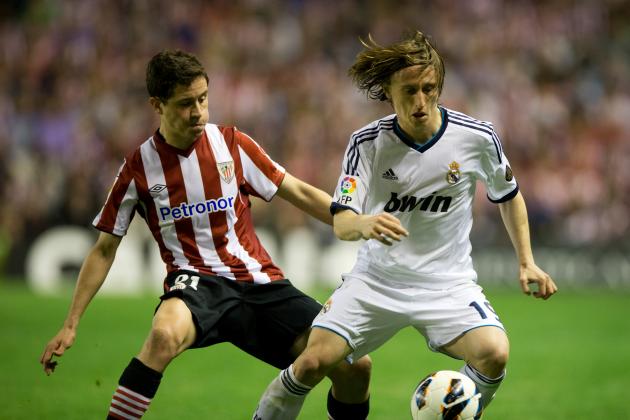 Jasper Juinen/Getty Images

There will be several differences between Ancelotti's Madrid and that of former manager Jose Mourinho.
Under Mourinho there was not much trust in players who were not established starters. On the other hand Ancelotti is the type of manager who is comfortable utilizing his entire squad. That means that Real Madrid will have many more options than last season and will be much deeper to allow for stars to be rested before major matches.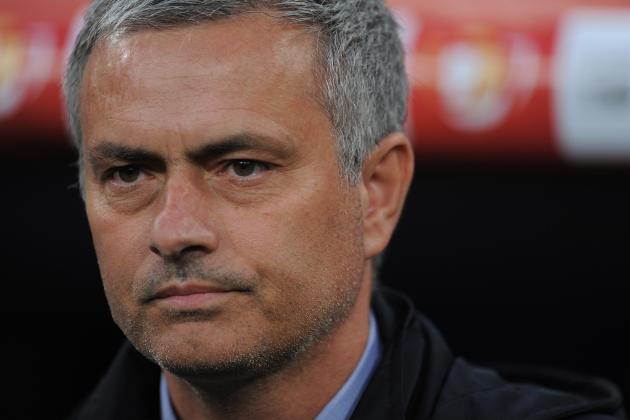 Denis Doyle/Getty Images

Claiming that there were issues at Real Madrid last season would be an understatement. In an interview reported by Dermot Corrigan of ESPN, Iker Casillas revealed that there was anguish in the locker room under Jose Mourinho.
With the former manager out the door, things will already be much better under Carlo Ancelotti. With all of the drama and issues now gone, Real Madrid will have a much better opportunity to realize their real potential.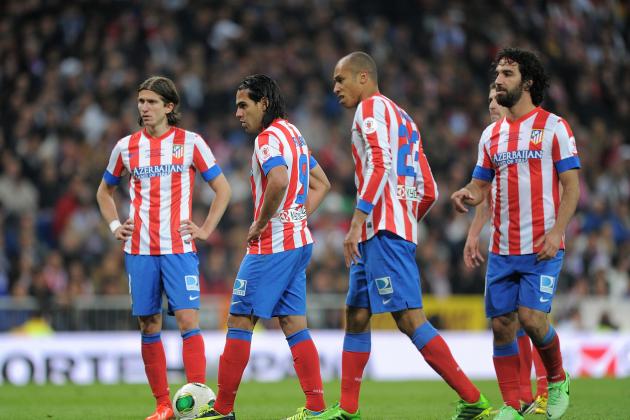 Denis Doyle/Getty Images

It is not a secret that the whole of La Liga continues to decline. With a mass exodus still taking place for most Spanish clubs, La Liga will not be as much of a threat for Real Madrid.
For the most part Los Blancos will have to contend with Barcelona and not much else. Carlo Ancelotti will be able to focus more on Europe, which will allow for the squad to be even better prepared.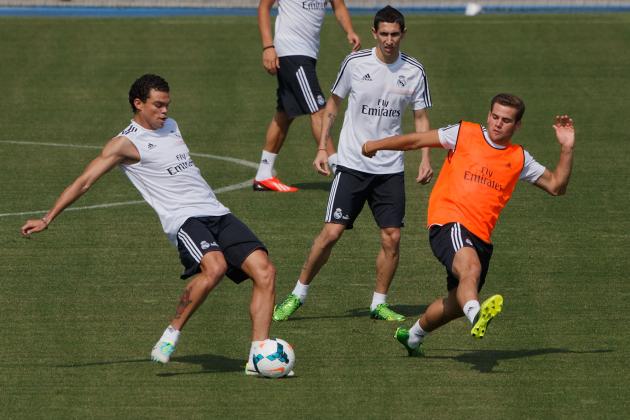 Gonzalo Arroyo Moreno/Getty Images

Real Madrid have not only added the likes of Isco, Illarramendi, and Carvajal. The club has also promoted winger Jese and defender Nacho while still holding on to striker Alvaro Morata. Many see this as a youth movement in Madrid, but it is so much more.
The added youth will bring a new hunger to a team that has been on the cusp of dominance. Add in the young players who want to win, and Ancelotti will be managing a very hungry and focused club bent on finally hoisting La Decima.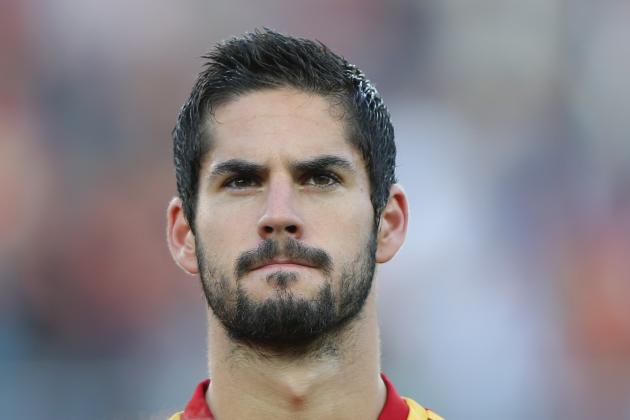 Ian Walton/Getty Images

Mesut Ozil has been one of the most important players at Real Madrid since he officially joined the squad in 2010. However, when the club purchased Isco from Malaga, many began to think that Ozil would be in a fight for his role at the club.
There is reason to believe that the duo will be able to play alongside each other. But more importantly, they will push each other. Not much could be as beneficial to Real Madrid's Champions League hopes as two world-class midfielders trying to prove their worth.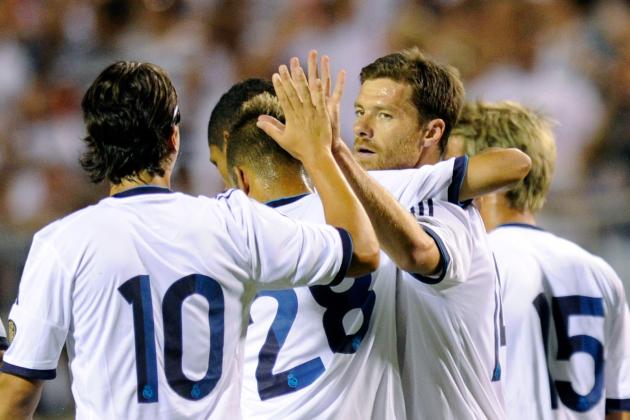 David Becker/Getty Images

Under Jose Mourinho, Real Madrid was arguably the best club in the world at counterattacking football. Yet Los Blancos could do little else. In fact, Los Blancos looked completely lost at times when they enjoyed heavy possession.
Under Ancelotti and with the new arrivals, fans can expect much more build-up play and for the players to do more than merely look to hit on the counter. The added dimension will make life hard for even the best defenders in the Champions League.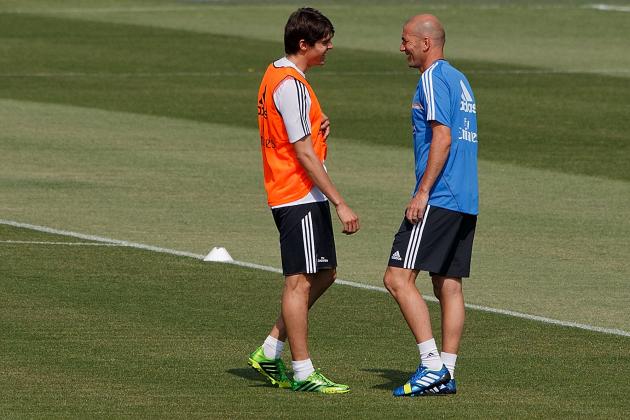 Gonzalo Arroyo Moreno/Getty Images

It was recently confirmed on Sky Sports that former Real Madrid star Zinedine Zidane would become Carlo Ancelotti's assistant coach. But this was not just an appointment of a club legend. Zidane knows what it means to be a winner and how to win with flair and style. Expect the Frenchman to drill into the squad what it means to play for Real Madrid and to bring back the magic that has been missing in recent seasons.
Marca even reported that Zidane has been keeping close eyes on the club's younger players and that the entire squad can feel his presence in training. With the players now feeding off of Zinedine Zidane, things could get intense at Real Madrid.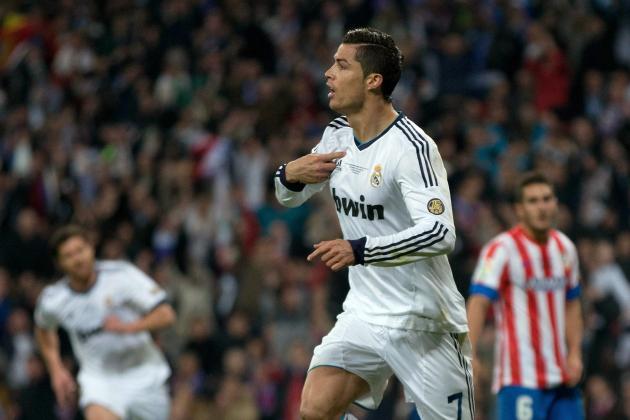 Gonzalo Arroyo Moreno/Getty Images

Not much can be added to this one. Cristiano Ronaldo led all scorers in the Champions League last season with 12 strikes and will look to continue his impressive run in Europe.
Every season it seems as though the Portugal captain gets better, and this year will be all about him for Real Madrid. With Ronaldo leading the club entering a new era, it is safe to say that he may have one of his best season's yet; with many club's getting weaker it will be his time to strike.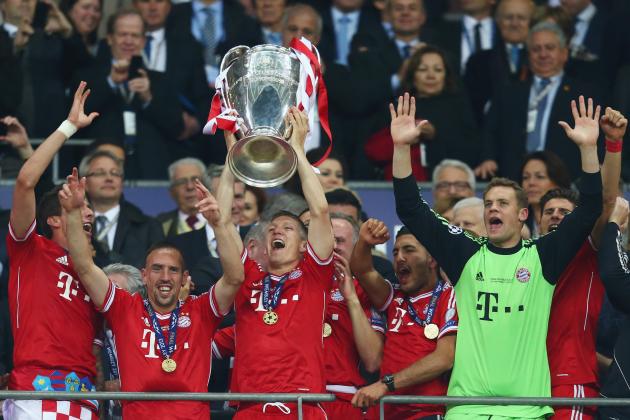 Alex Grimm/Getty Images

Bayern Munich is very much the top club on the planet at this point. But if there is any club with the makeup to challenge the Germans, it is Real Madrid.
Their ability to hit out on the counter and the added dimension of build-up play will make things difficult for Bayern. Though the Germans will be favorites against any opponent, Real Madrid now have what it takes to beat Pep Guardiola's men in what would be a match of the ages.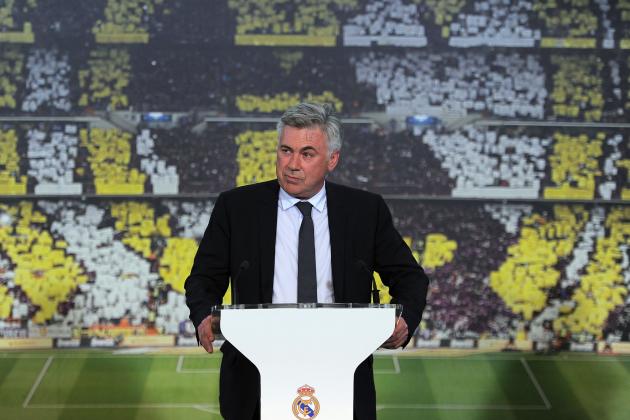 Denis Doyle/Getty Images

Real Madrid's success will ultimately ride on the alterations made by new manager Carlo Ancelotti. The Italian tactician is just the man needed to get the very best out of the squad and has already begun by starting from scratch according to reports from Marca.
With all of the Mourinho problems a thing of the past, Real Madrid will finally be able to focus on football. With this squad completely focused on the matter at hand, there is no limit to what can be accomplished.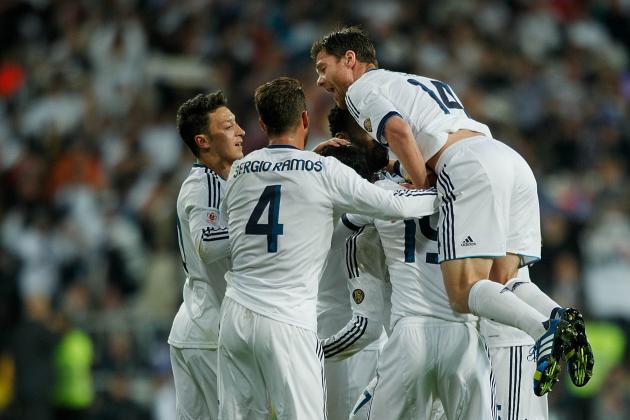 Gonzalo Arroyo Moreno/Getty Images

Despite the moderate success in the past seasons, it always seemed as though Real Madrid underachieved. With the squad of Los Blancos, one has to believe that much more should have been accomplished. Real Madrid just may have one of the strongest sides in history had it not been for rivals Barcelona, and now is the time to prove it.
Ancelotti's men will be a favorite to win the Champions League simply because their squad is as good as any around. Real Madrid is solid across the pitch, has depth and now has the right leadership to accomplish great things. It is difficult to see this club not being a dominating force in the seasons to come.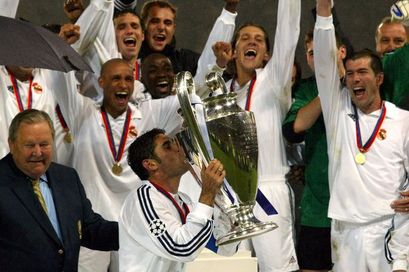 If there is any reason to believe that Real Madrid can win the Champions League this season, it is because of what it would mean. The club has been after the coveted La Decima for over a decade now, and there is no other club in the world that wants to win as badly as Los Blancos.
Led by a new manager, strengthened with youth and entering a new era Real Madrid has everything needed to be the strongest club on the planet.
Winning the Champions League will not be an easy task. But failure at this point does not seem to be an option. If there is any time to bring home La Decima, it is this season.
Carlo Ancelotti will have a lot at stake in his first season in charge, but La Decima will be the prize. For a club with the rich history of Real Madrid, the waiting must come to an end. It is Champions League or bust for Los Blancos.
Will Real Madrid win the Champions League? Can Carlo Ancelotti stop the bleeding and lead the team to glory? Leave your thoughts and comments below.
Tre' Atkinson. Follow me on Twitter for more discussions on Real Madrid and all Spanish football.