Illinois Basketball: Who Will Lead Fighting Illini in Each Stat Category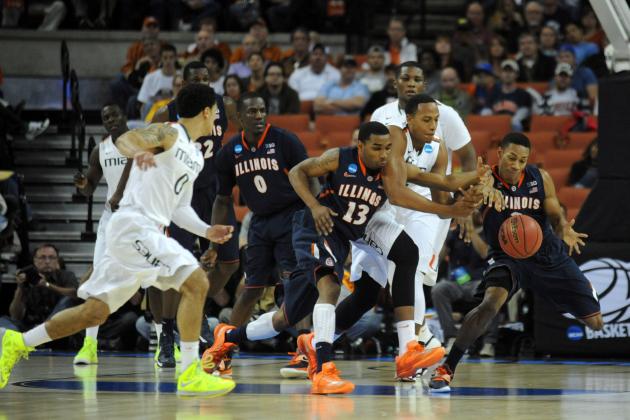 Brendan Maloney-USA TODAY Sports

The 2013-14 season is a huge one for head coach John Groce and the Fighting Illini program. While expectations for the upcoming season are high, they are realistic. The Illini program is on the rise and their best basketball in a long time is ahead of them still. A successful upcoming season, could land U of I some big time recruits and vault this young team back to the top of the Big Ten in no time.
In 2012-13, Brandon Paul was the team's leading scorer, while Nnanna Egwu led the squad in rebounds and blocks, while Tracy Abrams topped the team in assists and steals. Abrams and Egwu are now juniors, while Paul has graduated. The Fighting Illini have five incoming freshmen, as well as a handful of transfers, at least two of which are eligible to play this year.
Begin Slideshow

»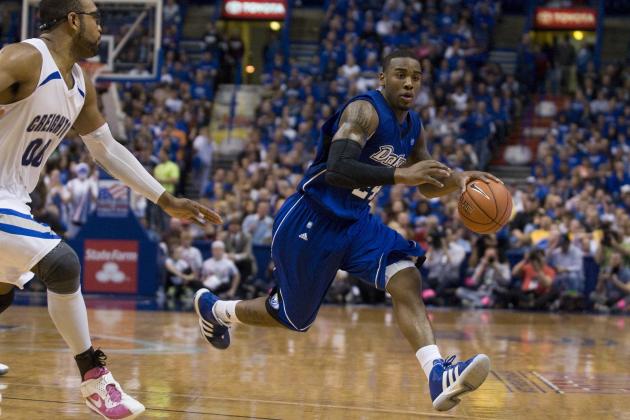 Jeff Curry-USA TODAY Sports

Rice is the team's most accomplished scorer, after notching 983 points in two seasons at Drake. The redshirt junior is no stranger to the area, hailing from Champaign Centennial High School. As a sophomore, Rice averaged 16.8 points, while shooting 44 percent from the field and 71 percent from the charity stripe.
During his redshirt season, Rice lost 30 pounds and has been praised by coach Groce for his improvement, per Shannon Ryan of the Chicago Tribune. Rice is still a strong built wing who can bull his way to the basket and draw fouls at a high rate, but needs to convert at a higher rate from behind the arc (24 percent as a sophomore). While Abrams and Egwu have proven to be steady scorers and freshman Malcolm Hill was a big-time scorer in high school, I believe Rice will lead the team in this category during the upcoming campaign.
Rice PPG: 13.8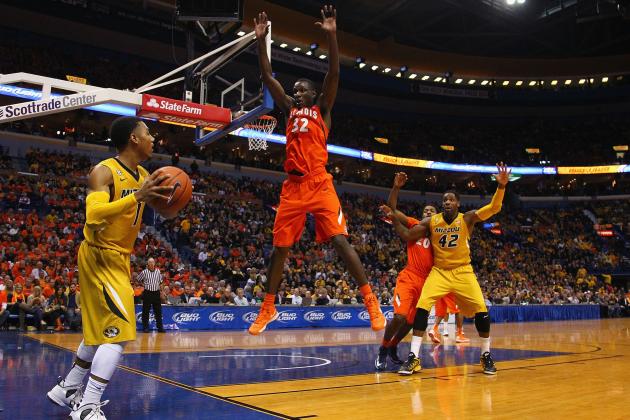 Dilip Vishwanat/Getty Images

Egwu led the Illini with 4.9 rebounds as a sophomore, his first season as a starter after playing behind Meyers Leonard previously. Though a starter, Egwu was limited to 25 minutes per contest, mostly due to his knack for picking up careless fouls. As a junior, Egwu won't have the luxury of being backed up by seniors Tyler Griffey and Sam McLaurin, instead freshmen Austin Colbert and Maverick Morgan are the team's only other options at the five spot.
Egwu is still raw offensively, but has put on plenty of muscle during the past year. For a team that struggles on the glass at times, Egwu will need to establish himself as a physical presence early and often on the boards. Look for Egwu to average somewhere in the seven rebound per game range.
Egwu RPG: 6.5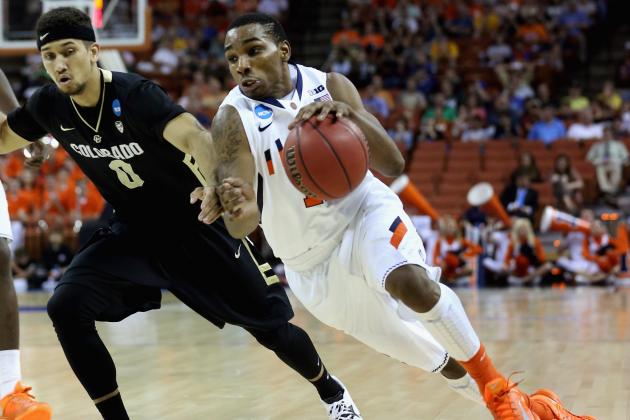 Stephen Dunn/Getty Images

As the team's starting point guard for the past one and a half seasons, Abrams made a similar jump in confidence as Egwu following their freshmen campaigns. Abrams notched 3.4 assists per contest as a sophomore, a fairly low mark for a starting point guard. Though some believe Abrams is not a natural point guard, I see him improving on his 3.4 assist mark from a year ago.
Illinois had one of the worst assist to basket ratios in the nation last season, thanks mostly to a fair amount of isolation basketball and three-point heavy offense. This Illini team won't have Brandon Paul or DJ Richardson to bail them out, which should lead to more team-oriented basketball.
Abrams APG: 3.9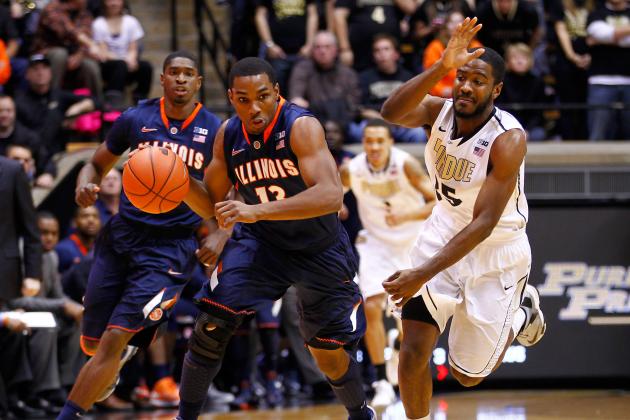 Michael Hickey/Getty Images

While Abrams is capable of leading the Fighting Illini on offense, he also is an excellent on-ball defender. He swiped 1.4 steals last year against the likes of Big Ten star point guards Trey Burke, Aaron Craft, Andre Hollins and Keith Appling, three of whom are back in 2013-14. Abrams is 6'1" and shutdown the smaller Shane Larkin for much of Illinois' season-ending loss to Miami.
Abrams moves his feet well, leading to deflections and steals that help lead to his own offense. As a true freshman, Abrams was voted the team's MVP despite mediocre stats. He is a natural leader, who brings the same high level of intensity as his head coach John Groce, much of which starts at the defensive end of the court.
Abrams SPG: 1.7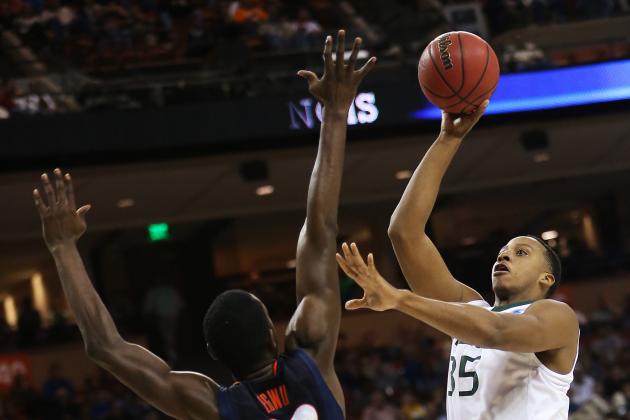 Ronald Martinez/Getty Images

As a sophomore, Egwu swatted 1.4 shots per game, which was near the top of the Big Ten's leaders in blocked shots. Egwu stands 6'11" and is a better defensive player than he is offensively. Egwu's non-stop effort and high motor on the court are actually the main reasons for his ticky-tack fouls, which as mentioned before must be at a minimum with the Illini's suddenly thin frontcourt.
Egwu blocked five shots at Purdue last January and added four-block efforts against Hawaii, Eastern Kentucky and Indiana. Egwu isn't at the level of Meyers Leonard either offensively or defensively yet, but has the potential to play in the NBA as athletic centers come at a premium. Look for Egwu to sneak near the two block per game mark as a junior.
Egwu BPG: 1.9