San Francisco Giants: Trades That Could Take the Team to the Next Level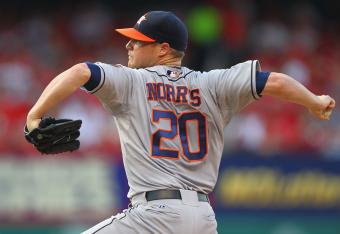 Dilip Vishwanat/Getty Images
make a playoff push or rebuild : the unfortunate question ' general manager .
What is the "next level " for a Francisco franchise ?The same won a World Series trophy just last season , and with the same faces , no
, the defending champs opted to maintain the same lineup that made them champions . Yes , there were holes and needs that could have been filled , such as a thin outfield and lack of depth off of the bench these were areas of improvement that were -fixable and insurmountable .
However , with the loss of center fielder Angel Pagan to injury , the already thin outfield became thinner . Unexpected problems arose with the starting rotation and even extended to the bullpen . Nobody could have predicted the difficulties staff ace Matt Cain (5 -6 , 5 .06 ERA , 16 in 19 games ) would face . Cain is not the only member of the rotation undergoing a ; in fact , only left -hander (10 -5 , 3 .02 ERA ) was Giants ' manager .
What the Giants need is stability in the lineup and consistency from the pitching staff . How do we get there ?
Let 's make a trade .
"next level " for the Giants means making a playoff push , the team has few bargaining chips in their farm system move around . proven his willingness to trade away potential star talent in the minors for proven star -Carlos Beltran trade circa 2011 ) , his Giants have been in a clearer position to make a playoff run than . At 43 -51 , the glimmer of last season is the only hope keeping the Giants on the playoff track in 2013 .
First and foremost , the Giants need to add a solid starter to the rotation . Even if Cain turns his season around , Tim impresses just as he did in his no -hitter against San Diego , the Giants still have too many question marks and not enough certainties . Barry Zito 's lights -out run in the 2012 playoffs is steadily becoming a distant memory , and found his groove before injury took him out of the equation completely .
Pitching wins championships , as the Giants illustrated in 2010 and 2012 . Starting pitchers in the trade market currently include Matt Garza of Chicago Norris of Houston . However , the asking prices for both Norris and be too steep the Giants .
have sought two top prospects back in trade [for Norris ] , according to . That sounds like a lot , but considering the scarcity of starters available in a deep sellers ' market , it may not be quite as unreasonable an asking price as one might imagine . . .Norris , who is 6 -8 with a 3 .63 ERA , fits somewhere into the upper echelon of available starters with Matt Garza , and he might look enticing to a contender , especially if top starters such as Cliff Lee remain unavailable .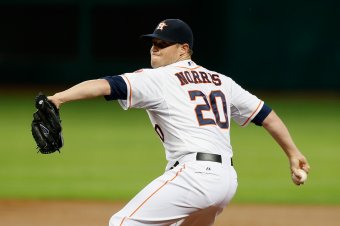 Scott Halleran/Getty Images
Luckily for the Giants , Norris is a Bay Area native . Like Carlos Beltran before him , Norris has expressed an active interest in being traded to the Giants .
If the Giants define "next level " as making a playoff push now , they need to be more aggressive in pursuing an available starting pitcher . However , if they are looking to rebuild for the future , parting with top talent within their farm system for a middle -of -the -road starter is simply not an option .
On the bullpen front , the return of options and in the later innings . In order to make a legitimate run toward the playoffs , the Giants will need their bullpen to hunker down SFGate 's :
, it &rsquo ;s worth noting that rookie Jake Dunning is here and sent down . We all know the Giants love their veterans , pitchers and hitters . The decision to keep Dunning reflects how much the organization likes what he has done here . I &rsquo ;m not just talking numbers , but with fortitude . They have stuck Dunning into some tough situations .
Meanwhile , recent Giants ' acquisition Jeff Francoeur , a nine -year veteran outfielder recently promoted to the big leagues . Francoeur will initially platoon against left -handed starters , according Chris .
The Francoeur deal does not necessarily fit into the "blockbuster trade " category , but a veteran presence could help bolster an outfield in need of help .
The first half of the 2013 season has been filled with disappointment and unexpected struggles . However , with a little bit of perhaps a few new faces , the Giants could rise to the next level .
This article is
What is the duplicate article?
Why is this article offensive?
Where is this article plagiarized from?
Why is this article poorly edited?

San Francisco Giants: Like this team?