Pac-12 Football: 5 Most Overrated Units in the Conference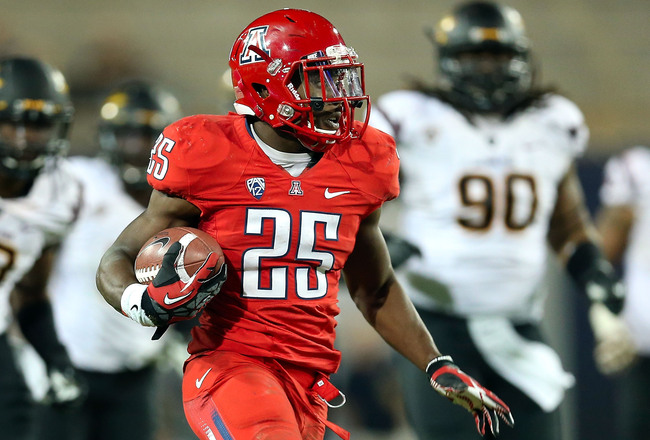 Christian Petersen/Getty Images
The beginning of the college football season is now less than 50 days away. All of the annual college football preview magazines have since hit newsstands, giving fans an opportunity to see how their teams stack up in 2013.
For the Pac-12, much of the preseason talk centers around Oregon and Stanford. Both schools have been extremely successful in recent years, and 2013 should be no different. However, an influx of new, big-name coaches has brought hope to many of the other schools in the conference.
Just as you'd expect, Oregon and Stanford have several stars on their rosters, but hey aren't the only teams that have potential All-Americans. USC receiver Marqise Lee could very well challenge for the Heisman Trophy. And Arizona running back Ka'Deem Carey led the nation in rushing in 2012.
While the Pac-12 has several stars, some positional units have been a bit overrated this preseason. Having one great player doesn't make a particular unit the best in the country, unless, perhaps, it is at the quarterback position.
So, what Pac-12 units are overrated?
UCLA Quarterbacks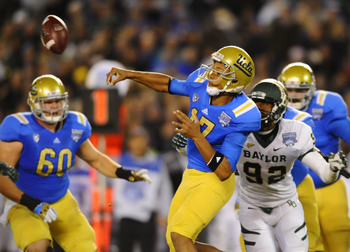 Christopher Hanewinckel-USA TODAY Sports
Brett Hundley had a fantastic freshman season in 2012. Hundley passed for 29 touchdowns with only 11 interceptions while completing 67 percent of his passes.
He is very good and has a bright future ahead of him.
However, Phil Steele, author of Phil Steele's 2013 College Football Preview magazine, had UCLA's quarterbacks ranked as the ninth-best unit in the country. That may be a stretch at the moment.
Behind Hundley is true freshman Asiantii Woulard and redshirt freshman T.J. Millweard. Neither of the two has taken a college snap. Woulard was one of the top quarterback recruits in the country, but would head coach Jim Mora trust him in 2013 with UCLA's season on the line?
USC Wide Receivers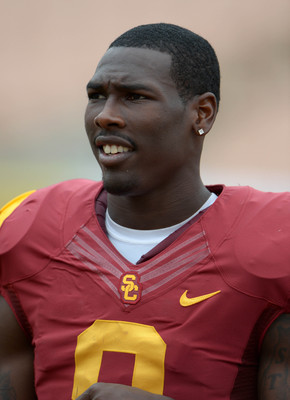 USA TODAY Sports
Yes, Marqise Lee is the best wide receiver in the country. But, in Steele's wide receiver rankings, he has the Trojans as the top group in the country.
Last year, ranking the Trojans' wide receivers as the best would not have been a stretch. Robert Woods could have been a No. 1 receiver on most teams. He has since graduated.
Last year's No. 3 receiver, sophomore Nelson Agholor, is now the starter opposite of Lee. Agholor was good as a freshman last season and looks the part of a future star. But, for now, he still has only 19 career receptions.
Tight end Xavier Grimble is also a good player. He had five touchdowns last season.
This group could very well end the season as the nation's best; however, someone besides Lee needs to show it on the field in 2013.
Arizona Running Backs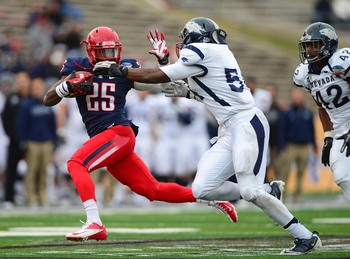 Mark J. Rebilas-USA TODAY Sports
Ka'Deem Carey is already a star. The junior running back will be hard-pressed to top last season's 1,929 yards and 23 touchdowns on the ground.
However, with Rich Rodriguez as his coach, anything is possible.
Rodriguez has a history of making stars out of someone in his backfield with his zone-read offense. The combination of Carey, along with Rodriguez's reputation as an offensive genius, has many believing this group is one of the best in the country. That simply isn't true. At least not yet.
You look at a school like Alabama, Michigan, Oregon or Ohio State and they have multiple players capable of starting at other schools. Arizona simply does not.
Stanford's Tight Ends
Kirby Lee-USA TODAY Sports
It is almost a joke in college football these days: The next Stanford tight end will be better than the last. Stanford's tight ends have been so good in recent years that they've put three in the NFL in the past two years.
When Coby Fleener left after the 2011 season, Zach Ertz was supposed to be better than him, and he was very good last season. So was Levine Toilolo. Both declared early for the NFL draft.
No one around college football is saying that projected new starter Luke Kaumatule is better than any of his predecessors. There is, however, an expectation from those around college football that every Stanford tight end will be as good as the one who came before him.
For the first time in several years, the Cardinal lack experience at the tight end position. The Cardinal have a plethora of talent on offense this year. They can afford to experiment a bit at tight end until they find a rotation they are happy with.
UCLA Linebackers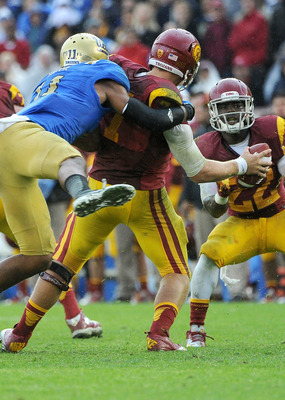 Jayne Kamin-Oncea-USA TODAY Sports
Let me preface this by saying Anthony Barr is arguably the best linebacker in all of college football. Two other starters around him, inside linebacker Eric Kendricks and outside linebacker Jordan Zumwalt, are pretty good, too.
This offseason, the UCLA linebackers proclaimed themselves as being the new "Linebacker U." That is a bit of a stretch, to say the least. Penn State folks would laugh at that assertion, and rightfully so.
UCLA, which runs a 3-4, has one of the better linebacker groups in the country. However, as a whole, they aren't even the best in the Pac-12. That distinction belongs to Stanford.
This group is excellent and should be one of the primary reasons why the Bruins will win the Pac-12 South division for a second straight year. But, they aren't quite as good as they think they are.
Keep Reading