WWE Raw Live Results Reaction and Analysis: Post-Money in the Bank Show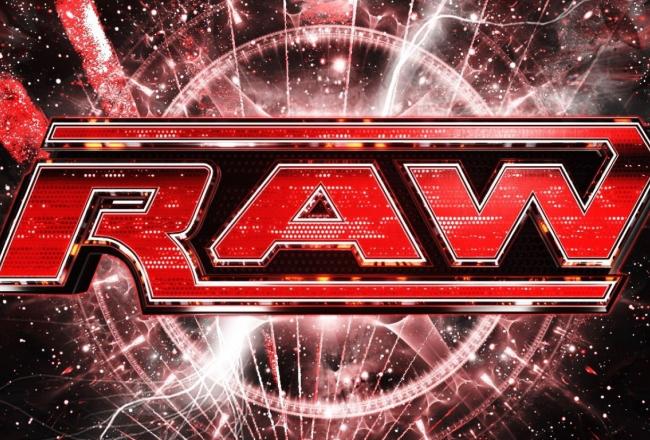 wwe-wallpapers.com

Welcome to the Bleacher Report live coverage for the post-Money in the Bank Monday Night Raw.
Sunday's pay-per-view did not see any titles change hands, but we have two new MITB winners in Damien Sandow and Randy Orton, as well as a few double-crosses to deal with on Raw.
The PPV featured a lot of great action, with a few wrestlers reportedly suffering injuries, so how Raw is booked should indicate which direction those Superstars will go in?
How will CM Punk deal with Paul Heyman's betrayal?
Will Brock Lesnar show up to defend Heyman?
What will Cody Rhodes have to say to Damien Sandow after being screwed out of the MITB case?
Will anyone decide to cash in their briefcase tonight?
And lastly, what feud will be set in motion on the road to SummerSlam?
Make sure to bookmark this page, and come back on Monday at the start of WWE Raw for live coverage of all the action as it happens.
Thanks for reading and follow me on Twitter @BR_Doctor.
You don't get over any more that @WWEDanielBryan he deserves IT! LOVE IT!

— DDPYOGA.com (@DDPYoga) July 16, 2013
Bryan starts screaming Yes right on Cena's face as the crowd chant with him. The show ends with Bryan celebrating with the crowd.
That was a pretty good episode of Raw. RVD and Jericho stole the show, and Daniel Bryan has been named the new No. 1 contender.
Brock Lesnar returned and took out CM Punk, and Damien Sandow and Cody Rhodes entered into a new feud. We also got another appearance and promo from The Wyatt Family.
MITB is now in the rear view mirror, and not it is time to build towards SummerSlam, and it seems like WWE has a fair amount of programs set up leading into the PPV.
Thanks for joining me on BR for live coverage of Monday Night Raw. What did you think of the post-MITB show?
Cena says he hasn't made his decision yet. He says he wants to know who the fans think he should face.
He lists off some Superstars to see how the crowd reacts to their name. RVD and Jericho get the best reaction. Cena asks if he forgot anyone, and they chant Yes over and over.
Cena pretends like he doesn't hear them. The crowd chants Daniel Bryan's name. Cena says he has picked a guy who deserves this match.
Cena ends up picking Daniel Bryan afterall. Bryan's music hits and Bryan makes his way out to a huge ovation.
When we come back from commercial we see the whole roster minus a few Superstars on the ramp waiting for John Cena to pick his opponent for SummerSlam.
Cena comes out and gets a less-than-stellar reaction.
RVD vs. Y2J Part 3
We return from the break to see Jericho in control with an armbar. RVD fights his way up and hits a kick to Jericho in the corner.
Jericho comes back and hits the running bulldog, but RVD avoids the Lionsault. RVD hits Rolling Thunder for a two count on Jericho.
Jericho drops RVD with a DDT for another near fall. RVD gets back up and takes Jericho down with a kick. On a closeup you can see RVD bleeding from the head a little.
RVD misses the split-leg moonsault. Jericho hits the Lionsault for yet another near fall. Jericho manages to stop a Frog Splash, but RVD hits a senton-like move from the top for a two count.
Jericho counters a huricanrana into the Walls of Jericho, but RVD makes it to the ropes. RVD hits a heel kick to the face and then goes up to the top rope.
RVD hits the Five-Star Frog Splash to get the pin and the win.
Winner RVD
What a great match. That could have been on any PPV of the year.
RVD vs. Y2J Part 2
We return from the break to see RVD in control. A really weird exchange leads to RVD being flung into the corner in a very strange way.
RVD flips out of a suplex and nails Jericho with a kick to get a near fall. Jericho and RVD wrestle for a bit until Jericho hits a powerbomb to get another near fall.
Jericho rolls out of the way of Rolling Thunder, but RVD hits a moonsault off the apron onto Jericho as we head to another break.
RVD vs. Y2J Part 1
Jericho is out after the break. The bell rings and they lock up. RVD and Y2J doe a little counter wrestling back and forth.
Jericho takes down RVD with a dropkick as ECW chants fill the arena. RVD comes back with a spinning kick to the face of Jericho. He puts Y2J in the corner for a monkey flip.
He hits a standing moonsault for a two count on Y2J. Jericho nails an enziguri to get a two count on RVD. This is match is beginning to pick up steam.
Jericho is in control as we head to a break.
Khali and John Cena run into each other backstage, they have a weird exchange, and then Cena leaves.
Stephanie is shown with Brad Maddox. Triple H comes in and says Maddox is doing a great job...so far. They ask if Maddox cleared any of the decisions he has made with Vince and Maddox says no.
Triple H makes a joke about future endeavors before walking off. We head back to ringside where RVD makes his entrance.
Lesnar heads towards the ring. Heyman manages to sneak around and attack Punk from behind. Punk tries to fight off Lesnar, but Lesnar keeps putting him down easily.
Punk gets thrown over the announce table, but he keeps coming at Lesnar until Lesnar runs him into the steel post. The crowd chants for Punk as Lesnar picks him up and gives him an F-5 onto the announce table to end the fight.
It looks like this feud will be one of SummerSlam's main attractions.
Heyman brings up how Punk is estranged from his whole family, and all he has is the WWE Universe.
Heyman does a great job making this seem like a realistic feud. He says the reason he screwed Punk out of winning MITB is because CM Punk can't beat Brock Lesnar.
Punk says he won't stop until he gets what he wants, and he wants to get Heyman. He swears on Heyman's children that he will get his hands on Paul Heyman, and he will hurt him.
Heyman brings out Lesnar and the crowd goes nuts.
CM Punk is out after the break and says he knows Heyman and Lesnar are here, so they should just come out. Heyman comes out and talks about helping Punk in his early WWE days.
Heyman makes himself out to be the one who made sacrifices in their relationship. Heyman says that without him, Punk isn't the best in the world.
Punk gets more and more pissed off as Heyman keeps talking.
Just realized I posted Ziggler won the match earlier. It was actually Del Rio who won the match. Sorry for the mix up.
Brie Bella vs. Naomi
Naomi hits a flipping clothesline for a two count. She pulls Brie out of the ring, but Brie trips her up on the apron and then rolls her over for a two count.
Brie locks in a Camel Clutch through the ropes, using the full five-count. She keeps Naomi grounded for awhile.
Naomi fights back and hits some impressive offense on Bella. Naomi wins the match with a high cross body for the pin.
Winner: Naomi
That match will probably be featured on the reality show in some way to further a storyline.
Vickie is shown in a video from earlier today where she is asking fans to vote for her. We go back to the ring for Naomi vs. Brie Bella.
Christian vs. Damien Sandow
Sandow and Christian go back and forth until Sandow shoves Christian off the top rope to the outside. Christian eventually fights back and runs through some signatures.
Christian hits a cross body for a near fall on Sandow. Sandow counters the Killswitch, but Christian counters The Elbow of Disdain and gets the pin.
Winner: Christian
Cody Rhodes comes out of nowhere and attacks Sandow. Rhodes gets a babyface reaction as Sandow escapes through the crowd.
There is no longer a question of if there will be a feud, it is a matter of having the feud play out on television or giving them a match at SummerSlam.
The Real Americans vs. The Usos
The fans voted for The Usos to take on Cesaro and Swagger. The Usos control the first few seconds, but Cesaro shifts the momentum with one big throw.
Swagger and Cesaro trade tags for a bit, but The Usos are able to make a tag. The Usos steal a win after Jey rolls Cesaro up for the 1-2-3.
Winners: The Usos
Antonio Cesaro and Jack Swagger are out next for a tag team match. Zeb Colter gives a promo bashing Brooklyn.
After Truth gets taken out by Harper and Rowan, Wyatt gets in the ring and gives a promo that is pretty good. The crowd wasn't as into it as I would have expected.
Eventually Truth gets back in the ring, but he gets taken out again. Wyatt talks to Kane through the camera and then he and his Brothers leave.
I hope WWE fans take to The Wyatts. They have a lot of potential.
R-Truth sighting! He dances his way down to the ring for the next match. Yes! The Wyatt Family come out! I asked, and I received.
Let's hope Bray Wyatt and his Brothers make an appearance soon.
Del Rio vs. Ziggler Part 2
Del Rio is still in firm control when we return. Ziggler ducks a kick, but he isn't able to avoid being tossed into the air and brought back down the hard way.
Ziggler hits a DDT out of nowhere for a close two count. Ziggler gets in some good shots, but Del Rio hits one hard right hand to take him down.
Ziggler hits a dropkick to Del Rio while he is on the apron and he covers Del Rio for a close near fall that Del Rio breaks up by getting his foot on the ropes.
Del Rio calls for the Cross Armbreaker, but Ziggler counters into a swinging neckbreaker for another two count. This is another fun match from these two in just 24 hours.
Del Rio sets Ziggler up in the tree of woe, but Ziggler rolls up and Del Rio sends himself into the ring post. Ziggler grabs DEl Rio and plants him with a Fame-asser from the middle rope.
The bell rings for some reason and everyone is confused. AJ is shown having ring the bell. Ziggler looks confused and Del Rio kicks him and gets the pin since the match never actually ended.
Winner: Alberto Del Rio
AJ comes in while Ziggler is still struggling to get up. Langston comes out of nowhere and takes out Ziggler with The Big Ending.
AJ grabs ZIggler, kisses him, and then leaves
Alberto Del Rio vs. Dolph Ziggler Part 1
The crowd chants for Ziggler right away, but Del Rio takes control right off the bat. Ziggler comes back with a nice dropkick for a two count.
Ziggler drops 9 elbows and a jumping elbow onto Del Rio for a two count. The crowd is really behind Ziggler right now.
Ziggler misses wildly in the corner and Del Rio takes advantage with stomps and kicks. Ziggler barely kicks out after a reverse superplex from the top rope.
The crowd chants for Ziggler again as he starts to gain some momentum against Del Rio. Del Rio back drops Ziggler over the top rope and Ziggler falls hard to the floor as we head to a break.
Jericho walks into Maddox's office and makes fun of him a little bit. Maddox asks Jericho if he would like to take on RVD. Jericho agrees to the match.
We head back to the ring and Alberto Del Rio is out to face Dolph Ziggler.
This article is
What is the duplicate article?
Why is this article offensive?
Where is this article plagiarized from?
Why is this article poorly edited?