Will Michael Crabtree's Replacement Please Step Up?
Use your ← → (arrow) keys to browse more stories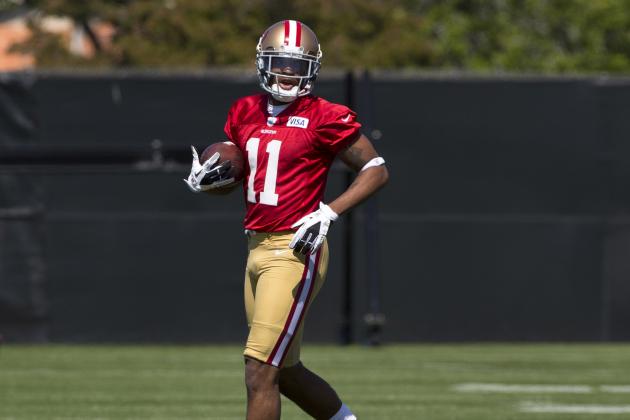 Jason O. Watson/Getty Images

The 49ers' training-camp battles were mostly shrug-worthy until May 21. That's when Michael Crabtree, the team's best wideout since Terrell Owens skipped town in 2004, suffered a complete tear of his right Achilles' tendon, an injury that will cost him most, in not all, of the 2013 season. With that injury, wide receiver suddenly became the focus of the 49ers' offseason. Anquan Boldin alleviated some of the concern this spring by looking as if he'd been playing with Colin Kaepernick for 10 years rather than a few weeks. But the player who will line up most often opposite Boldin remains unknown. It's clear the contenders have talent. Also clear is that none has much experience. The coaching staff is tailoring a competition that will give each of the following players plenty of practice snaps and plenty of opportunities. Their hope is that at least one or two rises above the rest...