The Biggest Jerks in Sports Who Aren't Even That Good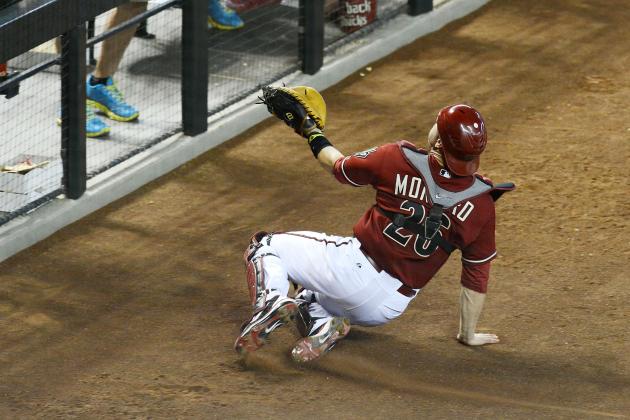 Norm Hall/Getty Images

Not too long ago, I wrote an article about some of our most beloved athletes who actually turned out to be huge jerks.
While I can typically accept a guy for being a jerk who gets fed with a golden spoon after achieving great athletic success, it really pisses me off when I see a scrub pull the same stunt, making a name for himself more because of his actions than his play.
That's why I'm putting this list together: to feature all the athletes with major jerkitude—but not a whole lot of stats or success to back it up.
Begin Slideshow

»
Jamie Squire/Getty Images

As if former MLB reliever John Rocker didn't already prove he was a jerk when he made comments about the entire city of New York over a decade ago, the malcontent lefty continues to show up in the news thanks to his stance on steroids.
With a career win-loss record of 13-22, a 3.42 lifetime ERA and a baseball career that ended 10 years ago, can't Rocker just leave us the hell alone?
I'm not saying I don't appreciate the passion and devotion from some parents to their kids, but at some point it just needs to stop, right?
Over the years, we've seen plenty of verbal jabbing from the sidelines by way of moms and dads who think their kids should be playing a certain position, the ref/ump missed a call or, yes, even that other kid on the team sucks.
Most of it stems from their own glory days, but here's a little newsflash—you're not playing anymore, so stop living vicariously through your sons and daughters.
I know, as most of you probably already know, I'm a huge Cleveland sports fan, so the addition of my Cavs' newest big man might come as a bit of a shock.
Problem is, Andrew Bynum has proven time and time again that he's a huge, underachieving jerk—I just hope that changes this year.
He may have one All-Star game appearance on his resume and loads of talent, but until he matures a hell of a lot more, Bynum will continue to be associated with some of the past mistakes he's made.
One can't typically put together a list of jerk athletes without including Jay Cutler and Philip Rivers—and lucky for us, they already dislike each other.
Though things have cooled down since the two have split from the same division, Rivers is often seen chirping at opposing players and strutting around like he is Tom Brady, and Cutler has a number of incidents that pin him as a major jerk.
These two quarterbacks might have a few good seasons and some team success, but neither has a Super Bowl ring, and in my book, that's what gives any athlete cred to talk.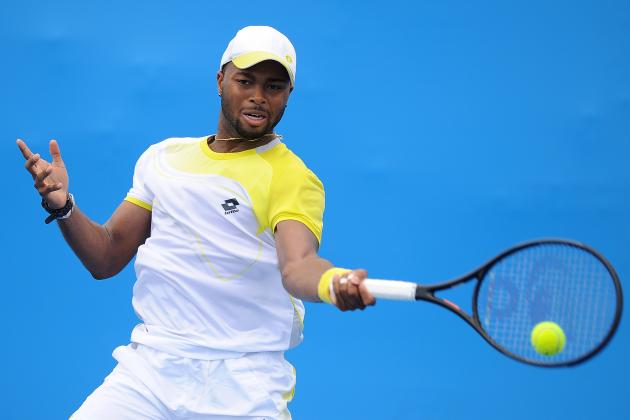 Matt Roberts/Getty Images

It's too bad tennis player Donald Young Jr.'s career hasn't gone quite as planned.
After earning praise as a one-time prodigy, the lefty's fallen down the world rankings in the past couple years due to inconsistency and, what seems like, lack of focus and maturity.
Those traits came out in the worst way a couple years ago when—surprise—on Twitter, Young let out an extreme rant about the USTA.
Unfortunately for him, it's just about the last time we really heard anything about him.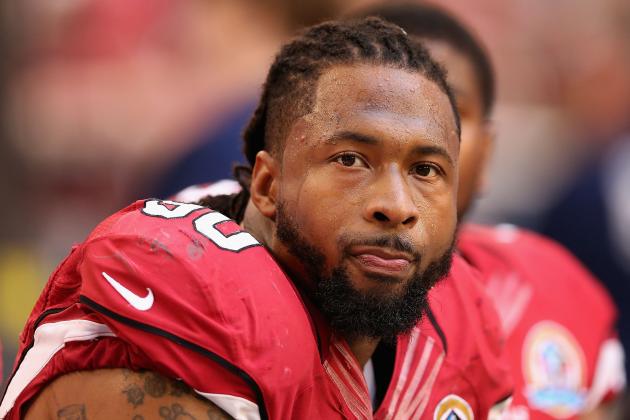 Christian Petersen/Getty Images

Don't get me wrong, Darnell Dockett is one of the more entertaining athletes to follow on Twitter—especially when seeing his response to all of the Katherine Webb exposure during the national title game this year.
But even with three Pro Bowl appearances in his career, he's still not in the upper echelon of pass-rushers in the league, so he should probably focus on getting back to sacking quarterbacks and not sacking things on social media.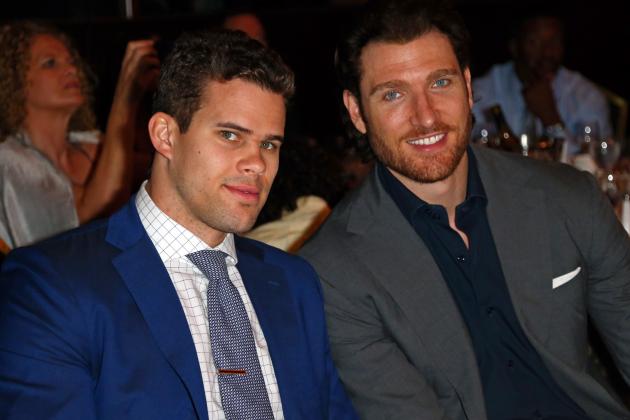 Imeh Akpanudosen/Getty Images

I'm a big numbers guy, so seeing that Kris Humphries' fellow NBA-playing peers voted him as the most disliked guy in the Association a couple years ago means something to me.
So too does his entire relationship with stunner Kim Kardashian and his overall self-absorbance.
He may be decent, but ask yourself this: When have you heard of anyone ever defending him?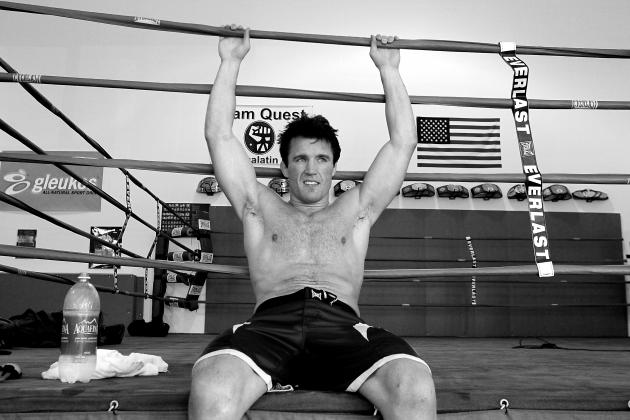 Jonathan Ferrey/Getty Images

For any UFC fan, the name Chael Sonnen pretty much screams jerk.
He was a part of UFC's most popular as well as most exhausting feud with Anderson Silva, and Sonnen's tongue-and-cheek, cocky attitude is typically not received very well by other fighters.
The most recent contract demands are proof of that.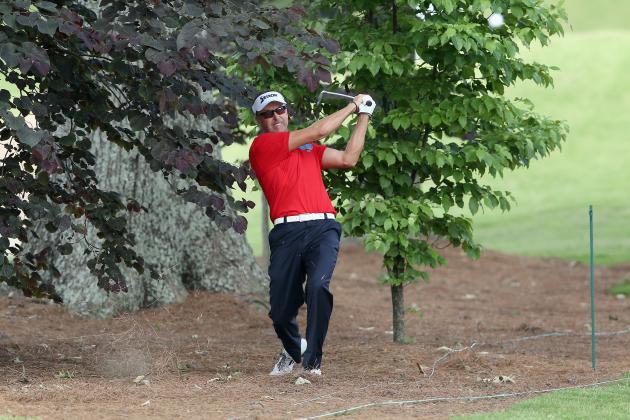 Andy Lyons/Getty Images

When thinking about big-time jerks on the PGA Tour, one can quickly point to Aussie Robert Allenby as one of the sport's finest.
With a total of four wins on tour, Allenby found it important for him to speak about why American golfers are spoiled, digging himself into a giant sand trap.
Even after admitting that he had to watch his words so as not to get himself in trouble, the golfer spewed out hate on players from the U.S. of A., yet he's not letting his game back his claims up.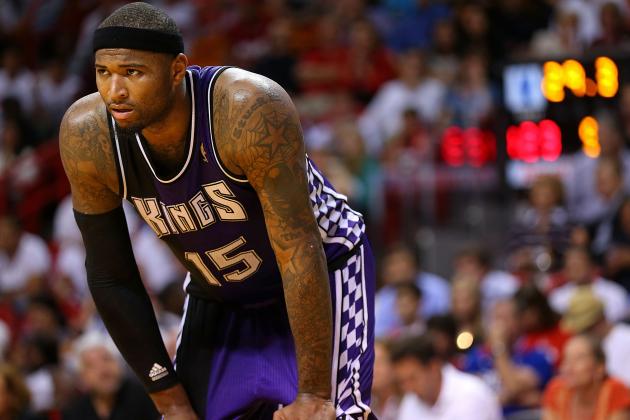 Mike Ehrmann/Getty Images

Kings center DeMarcus Cousins might have plenty of talent, but he continues to fall short on displaying it each night, instead acting like a spoiled brat.
With a number of instances in which he's proven he just doesn't quite get it yet as a pro athlete, Cousins is much like the aforementioned Andrew Bynum: He can get by on God-given talent but will never be more until he fully matures.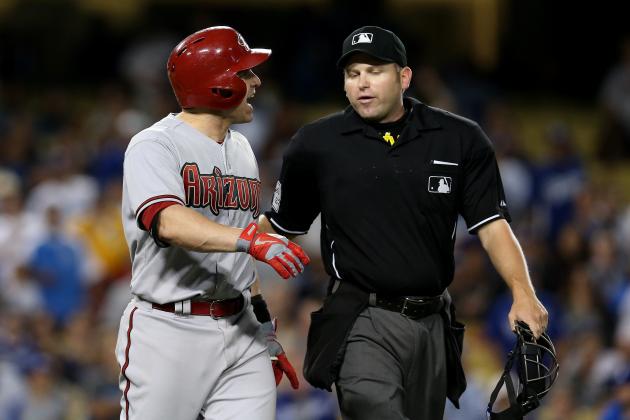 Stephen Dunn/Getty Images

According to Diamondbacks catcher Miguel Montero, pretty much everyone in the major leagues isn't quite as good as fans and media really think they are.
Offering plenty of opinions on guys like Zack Greinke and, most recently, Dodgers phenom Yasiel Puig, Montero and his career .268 batting average has shown that he's not afraid to stay tight-lipped about anyone who straps on a cup and plays the game.
Maybe it's just jealousy that fuels his anger?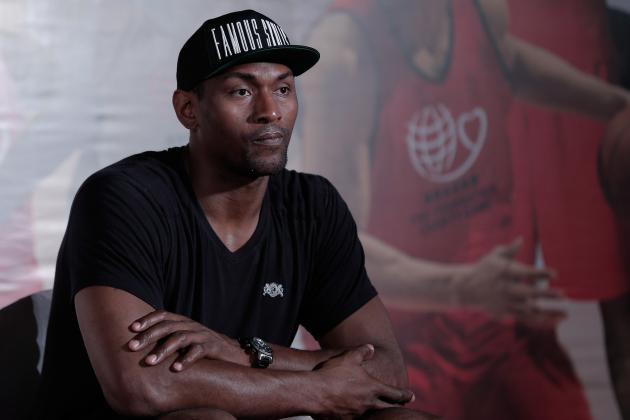 Lintao Zhang/Getty Images

I mean, come on now, who can really take Metta World Peace seriously anymore?
While he used to be an All-Star-caliber small forward who was menacing to match up against defensively, his past couple seasons haven't been quite as affective.
After the Lakers released him last week, he was quoted as saying the NBA was "not an option" next season.
That was, of course, until he woke up the next day and thought he really wanted to play for his hometown Knicks.
With too many jerk moments in his 14-year career to list here, World Peace brings anything but whenever he's on a basketball court.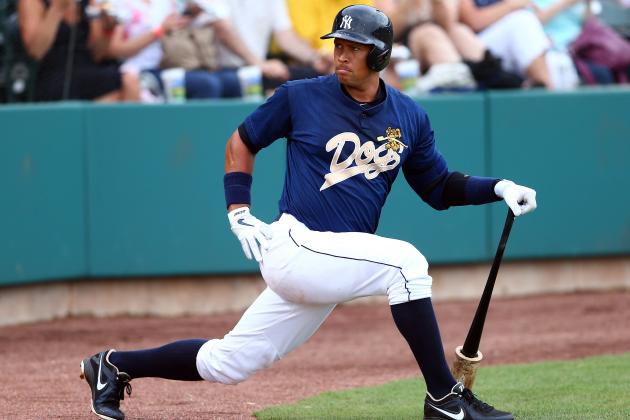 Streeter Lecka/Getty Images

Honestly, who but Alex Rodriguez could possibly top my list?
Sure, there was a time—not too long ago in fact—that A-Rod was the most feared hitter and best all-around player in the game.
But those days are long gone.
After several injuries, and with age starting to catch up with him, the Yanks third baseman has seen his numbers decline in recent seasons, yet he continues to both get paid and speak as if he's the Rodriguez of old.
His Twitter run-in with Yankees GM Brian Cashman was just the latest of his absurd disrespect for the Bronx Bombers, showing that he's still the same narcissistic guy he's always been—just not the run-producer.