The Mutation of Arsenal: Wolverine Analogy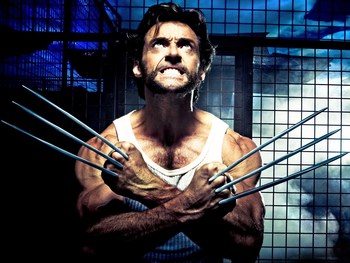 For readers who are not very familiar with the comic series, Wolverine is a mutant, possessing animal-keen senses, enhanced physical capabilities, retracting bone claws, and a healing factor that allows him to quickly recover from virtually any wound, disease or toxin, also enabling him to live beyond a normal human lifespan.
This healing ability enabled the supersoldier program Weapon X to bond the near indestructible metal alloy adamantium to his skeleton and claws without risk of killing him.
After seeing X-Men Origins, I could not help but think that Wolverine embodies the qualities that should be sought after in the remaking of the Arsenal team.
The Alchemist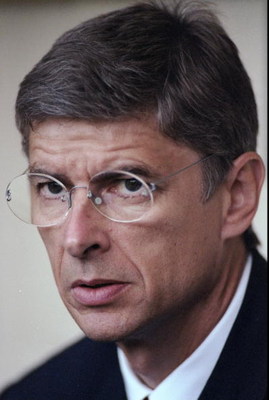 Arsene Wenger: Born Oct. 22, 1949; Degrees in Engineering and Economics
Most fans would agree that changes of tremendous proportions are needed at the club.
Arsene would do well to embrace the transformation of Wolverine if he indeed craves to salvage the club and assuage the feelings of passionate fans.
If perchance he happens to have run out of ideas, then he needs to go back through the years and retrieve his 'thinking' spectacles, for there is much work to be done.
He is not called the 'professor' for nothing. Now is the time to apply that engineering knowledge Arsene. Remember that Col. William Stryker was not a genius and yet he remarkably transformed Wolverine.
Step One: Boys 2 Men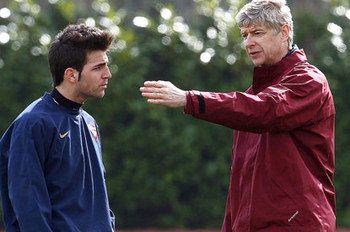 Wolverine trait: Enhanced physical abilities
Oh yes. Everyone knows we need a team that not only walks but fights
Wenger may be tempted to hurriedly infuse adamantium into the skeleton of his boys to improve their strength, grit and resolve.
Hold on! Your kid boys may not tolerate this metal alloy as well as Wolverine did. Perhaps a shot of growth hormone would be a good starting point.
Beneficiaries: Cesc Fabregas, Theo Walcott, Denilson Pereira Neves, Samir Nasir, Johan Djourou...
Pardon me. Did I forget Kolo Toure? Surely now he can match John Carew in the air!
Step 2: Men of Steel
Wolverine trait: tremendous strength, retracting bone claws, and a healing factor that allows him to quickly recover from virtually any wound, disease or toxin
Now is the time to infuse the alloy! With renewed physical strength, our defenders would no longer succumb to the prowess of strikers like Didier Drogba.
Our midfielders would stand their ground and not fall to even the slightest tackle. Physical injuries would also be a thing of the past.
Beneficiaries: Abou Diaby, Gael Clichy, William Gallas, Manuel Almunia, Tomas Rosicky, Eduardo Da Silva.
Oh! My dear Kieran Gibbs: Surely there will be no more falling in the eighth minute of a crucial Champions League Semi.
Step 3: Predators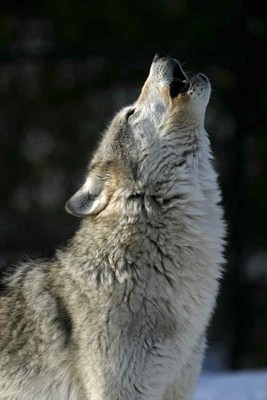 Wolverine trait: Animal-keen senses
Wouldn't they love this? Gray wolves are top-level predators in whatever ecosystems they occupy. They have thrived in numerous environments including temperate forests, deserts, mountains, tundra, taiga, grasslands, and even urban areas.
This predatory mutation would imbue the players with the instinct to put the ball in the back of the net, as opposed to endless ping-pong passes.
In addition, they would withstand every adverse environmental condition, including water-logged pitches at Stamford bridge and severe weather in Ukraine. No more excuses Mr. Wenger
Beneficiaries: Nicklas Bendtner
Safe Haven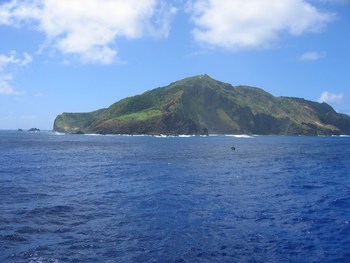 Col. William Stryker was wise enough to conduct his mutant experiments in an enclosed facility on a remote island.
The worst that can happen is to have players leave after they have been uniquely transformed. The Emirates needs to be made a safe and attractive haven for your mutants.
Don't know exactly how. Perhaps they may need to befriended and cajoled. They may need to be offered better contracts. They would like not to be discriminated against, at least age wise.
If need be, the metallic alloy needs to be infused into the walls of the Emirates Stadium to keep them in for long.
No more brain drain Arsene!
Beneficiaries: Cesc Fabregas, Emmanuel Adebayor, Robin Van Persie
NB:If you keep him for long enough Arsene, Gibbs would eventually transform to Giggs.
Could you have stopped Alexander Hleb and Mathiew Flamini from leaving?
Keep Reading

Arsenal: Like this team?