A second straight loss to Chris Weidman would be catastrophic for Anderson Silva's career, and it should be enough to force the former champion to retire immediately after the two square for the second time in 2013.
Silva took on Weidman earlier this month for the UFC Middleweight Championship, only to get knocked out in the second round of the fight. It didn't appear that the Spider wanted to anything to do with a potential rematch in the future after the historic loss.
"I won't fight [again] for the belt," Silva told Franklin McNeil of ESPN after losing the belt he hung on to for 16 straight fights. "I had the belt for a long time."
Silva, however, is still under contract for nine more fights, as he signed a 10-fight deal back in December, according to MMA Weekly. UFC president Dana White said that the Spider wanted a 10-fight deal instead of a contract that would've had him taking on eight opponents.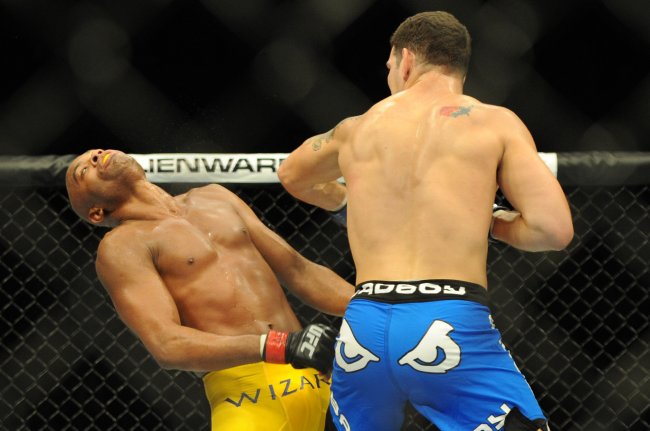 Jayne Kamin-Oncea-USA TODAY Spor
It appears that Silva has changed his mind about fighting for the title again. A.J. Perez of Fox Sports reports that Silva will look to take back what used to be his on December 28 at UFC 168. White told Perez that he believes Silva got fired up once he got home and that it would tough to imagine him not wanting a rematch.
But what will happen after Silva tries to defeat Weidman?
Silva's manager, Ed Soares, says that the former champion will take on Weidman and then continue to fulfill his contractual obligations, per Inside MMA:
@EdSoares: "@SpiderAnderson will fight out the 9 fights on his contract. But his next fight will be against Chris Weidman."

— Inside MMA (@InsideMMAaxstv) July 13, 2013
Should Silva continue to fight after the rematch, though?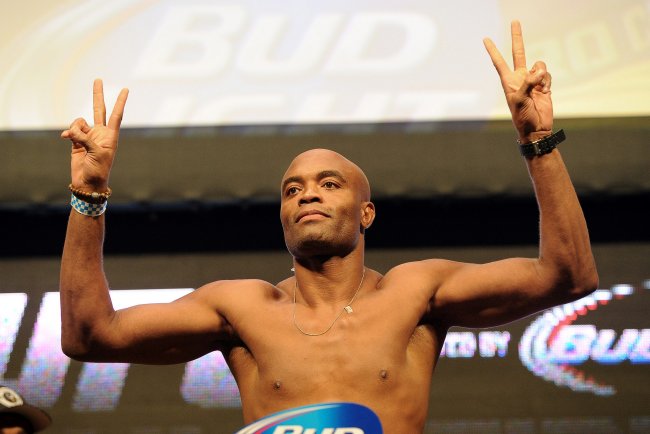 Jayne Kamin-Oncea-USA TODAY Spor
Only if he wins.
Silva's legacy as one of the best fighters to ever enter the Octagon is still intact after losing to Weidman at UFC 162. But it will start to take a hit if the Spider doesn't come out victorious for the second consecutive bout. Fighting Weidman again before anyone else is extremely dangerous for that lone reason.
Should Silva retire if he loses to Weidman?
If the Spider were to fight a few other opponents and enter the rematch with some wins under his belt after the loss, he'd be in better shape for the future. But there's no doubting that Silva can still top Weidman in the rematch at UFC 168.
A win would do wonders for Silva, as he desperately needs a victory.
Back-to-back losses would wreck everything that Silva has built since he started fighting in UFC. The first loss was just a chip in the armor. A potential second loss would take Silva out for good. He must seriously consider retiring should he fall to Weidman when the two enter the Octagon in December.