British Open Golf 2013: Dark Horse Candidates to Win at Muirfield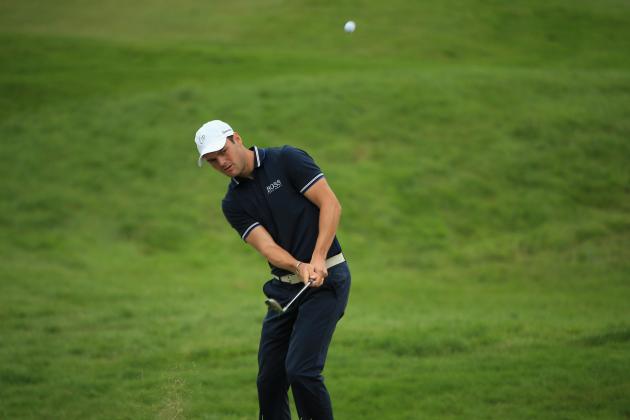 Richard Heathcote/Getty Images

Many of those who will watch the British Open will do it with the idea of Tiger Woods, Ernie Els, Phil Mickelson or Rory McIlroy putting on a memorable show and winning the Claret Jug awarded for first place.
Muirfield has seen many big-name winners in the past, including Jack Nicklaus, Gary Player, Lee Trevino, Tom Watson, Nick Faldo and Tom Watson.
But that doesn't mean an underdog can't find a way to put himself in contention and then find a way to close out with 18 strong holes on Sunday. Here's a look at the dark horses who have a chance to win this year's British Open.
Begin Slideshow

»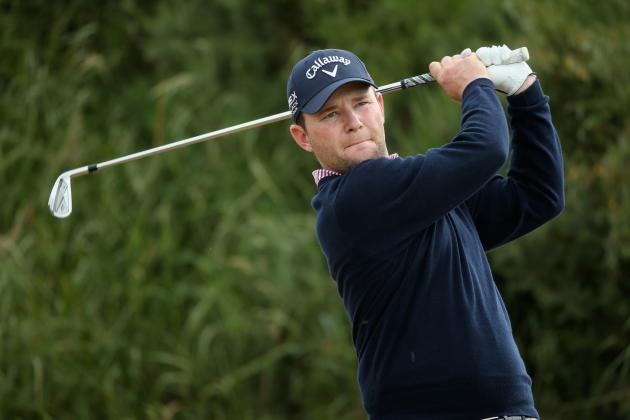 Andrew Redington/Getty Images

Branden Grace had a chance to win the Scottish Open over the weekend and he took Phil Mickelson to a playoff before he settled for second place.
Grace, a 25-year-old from South Africa, won four times in Europe in 2012. Those were his first victories on the European Tour, and he displayed the ability to close out tournaments in which he had a chance to claim victory.
Grace finished 18th in the Masters and also made the cut at the Players Championship, but he struggled at the U.S. Open and shot an 83 in the second round and failed to make the cut.
However, after taking Mickelson to a playoff in the Scottish Open, Grace showed that he can compete with the big boys and may have a chance to emerge at the British Open.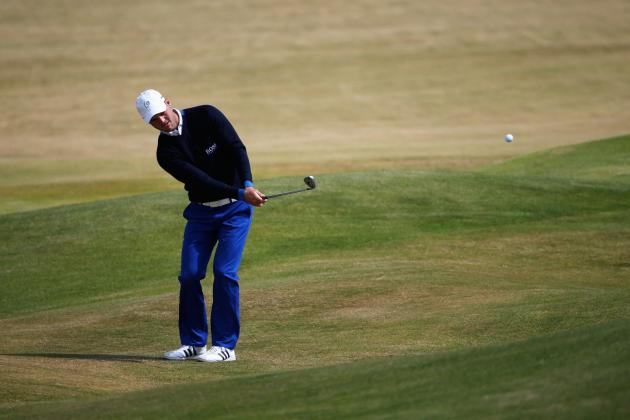 Rob Carr/Getty Images

Martin Kaymer has not enjoyed consistency in the last two-plus years playing in the United States and in Europe, but he has produced some signs that he is ready to get back on track and assert himself.
In the BMW Open in Munich last month, Kaymer shot a 15-under-par 271 and finished in a tie for fourth behind champion Ernie Els. Kaymer fired a red-hot 64 in the opening round and then closed with 71-69-69.
Prior to the BMW Open, Kaymer tied for fifth in the Byron Nelson Open in May. Those two showings indicate that Kaymer is starting to approach his best form and could be a formidable contender in the British Open.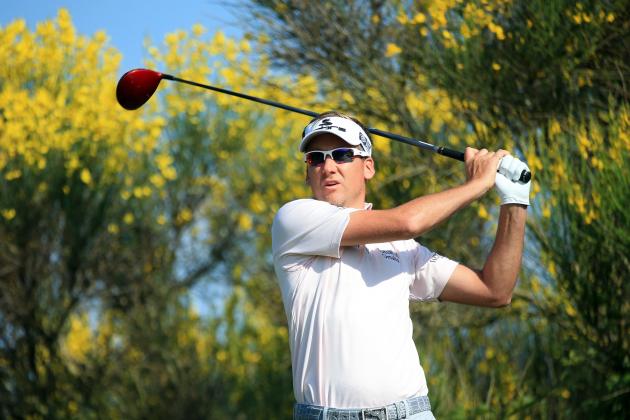 Richard Heathcote/Getty Images

Ian Poulter is a staple on both the PGA Tour as well as the European Tour. While he has not won on either side of the Atlantic this year, he is an experienced player who could get hot and surprise the field.
Poulter's best performance in the United States this year was a fourth-place finish in the WGC-Accenture Match Play Championship in March. Other than the Tavistock Cup, Poulter has not been in the top 20 since then.
Poulter's best performance on the European Tour came in the Volvo World Match Play Championship, when he finished tied for 17th.
Poulter is not a big hitter as he averages 283.6 yards off the tee, a figure that ranks 134th on tour. If he is going to have a chance at Muirfield, he must keep the ball in the fairway.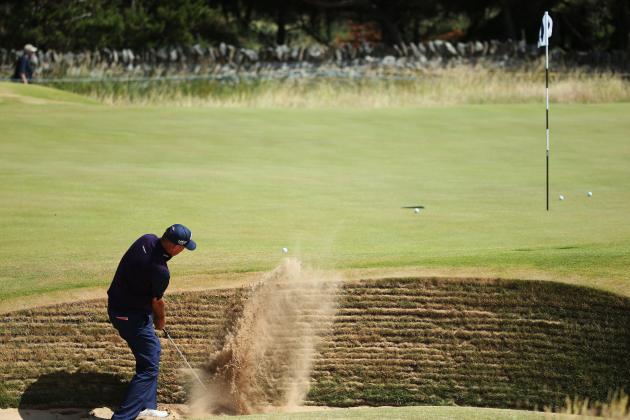 Andy Lyons/Getty Images

Thomas Bjorn is a name that many American fans are familiar with because he has played on both the PGA Tour and the European Tour.
However, he's had far more success in Europe than he has in the United States. Bjorn had an excellent month of June on the European Tour as he finished tied for fourth in the Nordea Masters and had two runner-up finishes at the Lyoness Open and the BMW Open.
If Bjorn can play as consistently in the British Open as he did last month, he has a chance to emerge as a dark horse contender for the Claret Jug.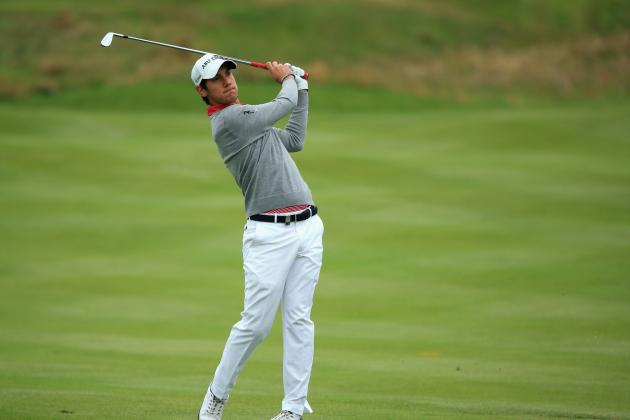 Richard Heathcote/Getty Images

The 20-year-old Matteo Manassero has all the tools that are needed to become one of the best golfers in the world over the next five years. Manassero can hit the ball for distance, has touch from the fairways and knows how to create shots when he is left with difficult lies.
All the young Italian golfer needs to do is show he can play with consistency. Manassero came through with a victory at the BMW PGA Championship in May, becoming the youngest champion ever of that event. Manassero turned professional in 2010 and he has four European Tour victories to his credit.
Drew Hallowell/Getty Images

Jason Dufner has not enjoyed his best year on the tour, but he did have a fourth-place showing at the U.S. Open. That shows that Dufner can dial up a contending performance when he is on the biggest stage.
While Dufner has not come close to matching the performance he had last year, when he won twice and earned nearly $4.9 million, he has the ability to find the fairways and play very accurately. That's the kind of game that is needed if Dufner is going to contend on a links course like Muirfield.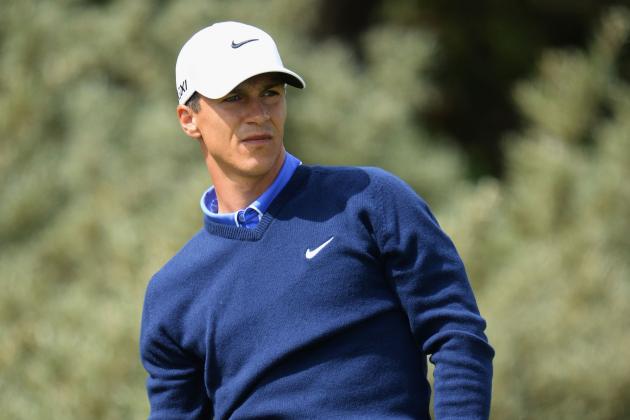 Stuart Franklin/Getty Images

Thorbjorn Olesen is one of the darkest of dark horses. This Danish golfer—whose first name translates as Thunder Bear—has been struggling recently and he is not in his best form. Olesen finished in 67th place after shooting a one-under-par 271 at the Scottish Open last weekend.
However, Olesen is worth mentioning because he can drive the ball for distance and he can also hit the ball fairly straight. He was on his game in the first two rounds of the Scottish Open when he shot a 67 and and a 69. He couldn't sustain that success.
Olesen has also played on the PGA Tour this season. He has made the cut in four of the eight events he entered and he finished in the top 10 in two of them.
If Olesen can suddenly find a way to string four solid rounds together, he would have a chance to join the best golfers in the world.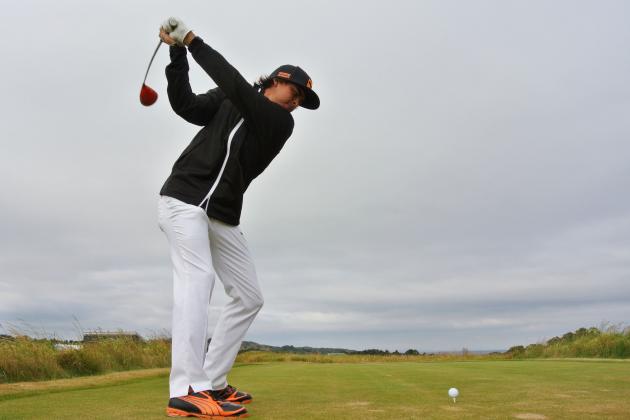 Matthew Lewis/Getty Images

There's little doubt in the golf world that Rickie Fowler has the kind of talent that should allow him to compete with the best golfers in the world on a consistent basis.
He has the swing, the swagger and the confidence to win. However, Fowler has just one PGA Tour victory in his career. He needs a career-defining win to raise his profile on the tour.
It would not be surprising to see Fowler have one or two excellent rounds at Muirfield. However, there is little to suggest that he will string four great rounds together. Fowler needs to demonstrate consistency and if he could do it at the site of one of the game's great major tournaments, it would help him rise above his current level.