Arsenal's 5 Most Important Players for the New Premier League Season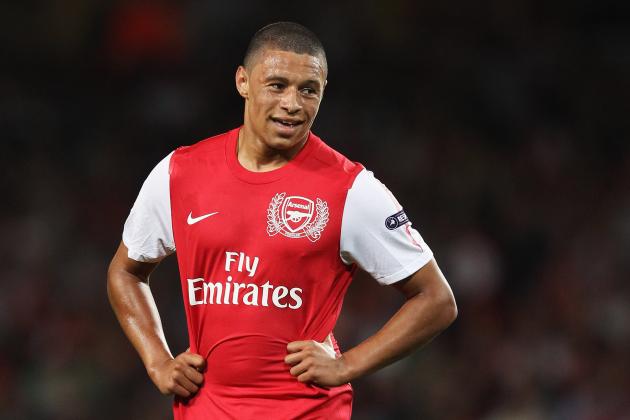 Clive Rose/Getty Images

Santi Cazorla was easily Arsenal's most important player last season, but who has the potential to be the Gunners' most important player next season. Will it be Jack Wilshere, Alex Oxlade-Chamberlain, Wojciech Szczesny or Laurent Kosielny or an un-signed striker, maybe?
The 2013-14 Premier League campaign will be the most important at Arsenal in Arsene Wenger's 17 years in charge.
Sir Alex Ferguson has finally retired at Manchester United, and he has been replaced by David Moyes. Jose Mourinho has come back to his old hunting ground at Stamford Bridge fully intent on winning another EPL title with Chelsea. Manuel Pellegrini has replaced Roberto Mancini at the Manchester City helm, and Andre Villas-Boas continues to impress at Tottenham Hotspur.
Wenger is now the longest serving manager in England, and now is the time to strike for Premiership glory.
Which Arsenal players will rise to the challenge and become their most important players next season?
Here, Bleacher Report looks at five players, and positions, with the potential to be everything Wenger and Arsenal's fans need them to be in 2013-14.
Begin Slideshow

»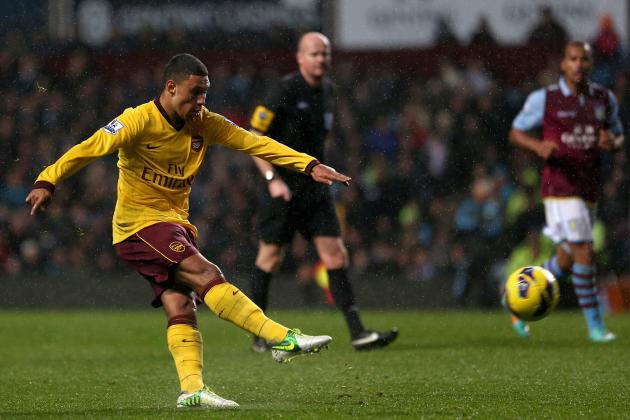 Julian Finney/Getty Images

Alex Oxlade-Chamberlain has a huge future ahead of him. The 19-year-old Arsenal star is possibly the most mature youngster England has produced since the great Bobby Charlton made his debut, as a 19-year-old, for Manchester United in 1956.
Like Charlton before him, Oxlade-Chamberlain began his football career out on the wings. And also like Charlton, the Arsenal youngster will eventually move inside to where he will become the very heartbeat of whatever team he plays in.
Speaking to Arsenal.com towards the end of the 2012-13 campaign, Arsene Wenger spoke at length on how Oxlade-Chamberlain has improved this season:
Alex is a huge talent. I believe that he has moved forward a lot this season, and you see it now when he comes on, he has a different stature.

He takes responsibility when he comes on now, which was not always the case. He has made huge improvements. I think since January he has grown up a lot. You see that now, there is more purpose in his game, the final ball is much better and his concentration is at a higher level.

That's what you learn when you come from [being] a young talented boy to a real performer. I think this season has been very useful for him.
Wenger has also said that the Ox will develop into a center midfielder in the not too distant future. This season will see those first steps towards Alex's preferred position, and he will become one of Arsenal's most important players going forward.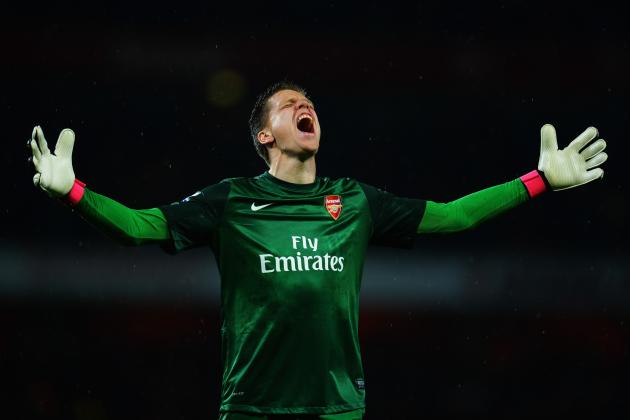 Shaun Botterill/Getty Images

In his fourth year with Arsenal, Wojciech Szczesny enjoyed yet another average campaign.
The 23-year-old with the outspoken father has yet to live up to the heights expected of him at the Gunners and he has not improved significantly over the last couple of seasons.
That being said, the Polish No. 1 has made over 100 appearances for the Gunners so Arsene Wenger obviously has faith in him. Le Prof, however, also acknowledges that Szczesny has made his fair share of blunders over the years.
Wenger, in an interview with Arsenal Player (h/t RTE Sport), said;
That (100 appearances) is a huge credit to him, something absolutely fantastic and shows he has a great future.

What is happening to him at the moment is just a normal process of any career—we had (Jens) Lehmann, (David) Seaman, they had their blips and their periods where they were less good, even when they were more experienced than Wojciech.

Wojciech has a great future. He is a very young goalkeeper. You do not find very many goalkeepers at his age who have the experience he has already, that is why I believe he has a great future, but he lives in a world where competition exists
Szczesny, it would seem, will be Wenger's first choice next season. He was dropped after the 2-1 defeat to Spurs and missed the win away to Champions League champions Bayern Munich as a result. The young Pole then only featured in six of Arsenal's final 11 games.
Significantly, he won his position back for the hugely important clash against Everton on April 16 and kept the post for the remainder of the season.
Such is Wenger's faith in his Polish apprentice that he sold 25-year-old Vito Mannone to Sunderland this summer. His only competition for the goalkeeping role is now Lukasz Fabianski. Considering the gulf between Szczesny and Fabianski, and the fact that Szczesny also keeps Fab out of the Polish team, this transfer must be seen as a huge show of faith in the youngster.
Arsenal had long been linked with a swoop for Julio Cesar by the media, even though the club never officially mentioned the Brazilian as a possible target. The Guardian recently reported that Cesar will sign for Napoli and this again will be a boost for Szczesny.

Next season will be hugely important for the Pole. In terms of his development he has to strike now to cement the position for years to come. If he lives up to the faith shown in him so far he could have a very big future in the game, and most certainly at Arsenal.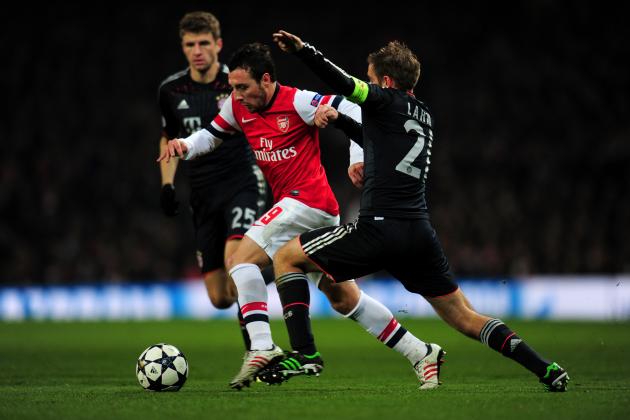 Shaun Botterill/Getty Images

Santi Cazorla was easily one of the best players in Europe last season, despite being left out of the PFA's Premier League Team of the Year, and next term he could be even better.
In a misfiring season for the Gunners where they showed Spurs-like levels of inconsistency before a fine run of form in the final straight, Cazorla was the one constant shining beacon of hope and light for Arsene Wenger and Co.
The 5'6" 28-year-old was one of only 12 EPL players to play in every single game last season. He weighed in with 12 goals, including a hat-trick against Reading, 11 assists and 10 man-of-the-match performances from 38 EPL games.
Next season will provide him with a far better midfield and as such a better foundation for his incredible skill-set. Jack Wilshere will be fully fit having made a successful return from injury, Alex Oxlade-Chamberlain is beginning to show his true potential and Mikel Arteta continues to be Arsenal's pivot and most consistent player.
These four men will provide the backbone to the Gunners' midfield and Cazorla will reap huge benefits if they click as early as expected. The 56-times capped Spanish international will also play a pivotal role in the development of Wilshere and Oxlade-Chamberlain.
These two England internationals have massive futures. They have the potential to dominate midfields in the same vein as Xavi Hernandez and Andres Iniesta at Barcelona over the last decade.
Cazorla will be vital to Arsenal and Arsene Wenger both on and off the pitch next season. He will not just be one of the most important players at Arsenal, but one of the most important men in world football.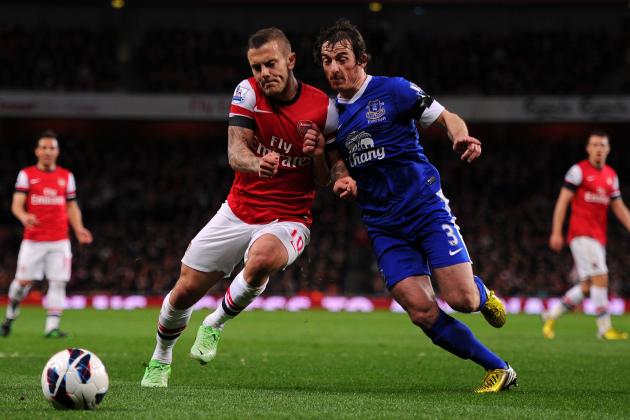 Michael Regan/Getty Images

Jack Wilshere returned to the Arsenal-fold on October 1 2013. The reason that date was so significant was that Wilshere's last game for the Gunners was in June 4 2011.
Having missed 14 months of action and having seen Cesc Fabregas, Samir Nasri, Emmanuel Eboue, Gael Clichy, Robin van Persie, Alex Song and even Manuel Almunia all sold in his absence, Wilshere returned to a vastly different animal to the one he has left in 2011.
His 2012-13 was anything but spectacular, but then again it was never meant to be.
Last season was all about getting back up on that bike for Wilshere. It was all about rediscovering his touch, finding the rhythm of the game and controlling it, relearning how to dictate the ebb and flow of a match and all about getting his body used to the physical combat of first team football.
In terms of targets and achievements, Wilshere passed last season with flying colors.
Next season, England's great midfield hope, will have a full preseason under his belt for the first time since August 2010. He will be fully fit and roaring to go with the added target of leading England's midfield at the World Cup in Brazil 2014.
Between now and next June there will be a lot of rhetoric written about how important Steven Gerrard, Frank Lampard and Michael Carrick will be to England's fortunes in Brazil.
None of them will be as important as Wilshere.
Arsene Wenger knows that he has the best midfield talent in the Premier League at his disposal. All he has to do is unleash him on the Premier League and the rest will take care of itself.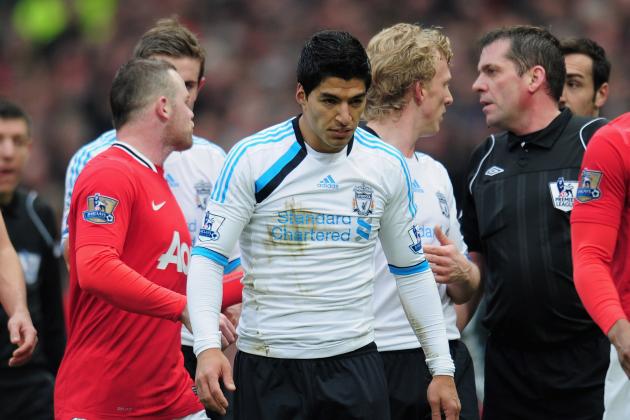 Shaun Botterill/Getty Images

This summer Arsenal have been linked with high-profile strikers like Luis Suarez, Gonzalo Higuain and Wayne Rooney, as the Daily Mirror's John Cross reports.
In quite a contrast to years gone by, Arsenal have been quick out of the blocks and have publicly gone after high-profile players. The cynics amongst you might think that this is a public relations ploy by the club to get the many unsatisfied fans back on board. However, regardless of what some may think, there is no doubt that Arsenal need a new striker.
Lukasz Podolski is not the natural striker many had hoped, nor is Olivier Giroud. That leaves the Gunners with a massive Robin van Persie-sized hole up front.
Any from Suarez, who ran van Persie and Gareth Bale close to Player of the Season last term, Rooney or Higuain would easily fill that void.
They would immediately become the focal point of a team with a potentially world class midfield and would transform the Gunners from Champions League contenders to title challengers in one swift swoop.
Whoever fills the striking gap will become Arsenal's most important player. And Arsene Wenger knows it.

Who will be Arsenal's most important players next season?
Leave your comments, suggestions and Arsenal thoughts in the section below.
You can follow me on Twitter @WillieGannon.
And listen to me on the Hold the Back Page podcast.