WWE Money in the Bank 2013: 5 Losers Who Won Big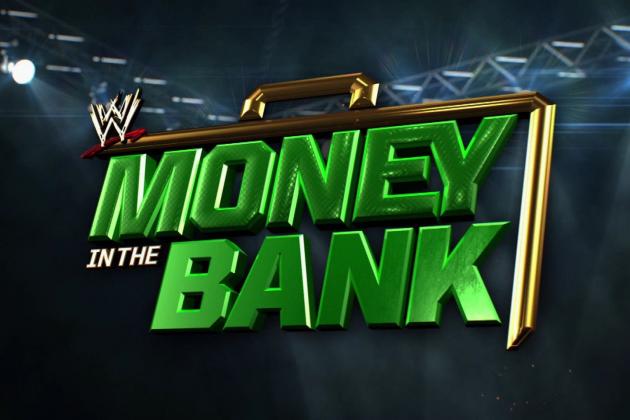 Photo courtesy of WWE.com
Even though the focus seems to be on Damien Sandow, Randy Orton, John Cena and Alberto Del Rio, that does not necessarily mean that they were the only wrestlers to make it out of WWE's Money in the Bank 2013 pay-per-view looking good.
In fact, there are five other superstars who are in a much better spot in their careers than possibly ever before, despite the fact that they came out on the losing end at this event.
They may not have won gold or anything of the sort, but these following people stood out in some significant way that will pay off in the future. Let's take a look.
Begin Slideshow

»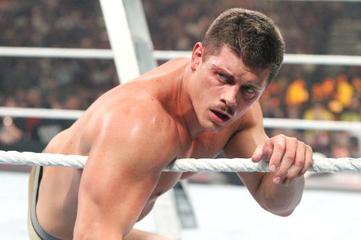 Photo courtesy of WWE.com
The other half of Team Rhodes Scholars is walking out with the Money in the Bank briefcase, but the true star of this match ended up being Cody Rhodes.
Before this match took place, Rhodes was so far out of the limelight that the most he had done in the past few months was act as the loser sidekick to Sandow while he was feuding with Sheamus.
Sometime during this match, however, Rhodes became the fan favorite, surpassing even Dean Ambrose as far as the pops went. People started to buy into the idea that not only was Rhodes going to win the match, but that he deserved it as well.
The commentary team did a good job putting that idea over, as if the crowd reaction wasn't good enough to showcase it.
Look out for Rhodes to get a renewed push after he turns face, possibly on this next episode of Raw, which could lead to a United States or Intercontinental Championship reign, if not more.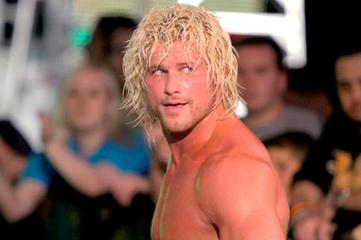 Photo courtesy of WWE.com
Dolph Ziggler just can't catch a break, can he?
After two World Heavyweight Championship reigns that are nothing more than hiccups, many were expecting Ziggler to win here and start his true run.
Sadly, they were mistaken, which is causing a lot of people to think that this is a sign of WWE losing faith in the Show-Off.
I would argue that this is quite the opposite. The way Ziggler was booked in this match made him come off not as weaker or even equal to Alberto Del Rio, but better.
The only reason that he lost was because of the interference by AJ Lee, who will be dropped from association with Ziggler on Raw for sure. This will lead to a more solidified face turn that will help those fans who are confused about whether or not they should cheer for Ziggler and finally get on board.
Ziggler may end up winning the title at SummerSlam or perhaps even Night of Champions, but nonetheless, he will end up holding that strap once more. The reaction he gets on a regular basis was showcased once again at this event, as was his in-ring ability.
Del Rio may have won this match, just the same as he won their previous encounter, but both times, the only person being talked about is Ziggler. WWE can't ignore that.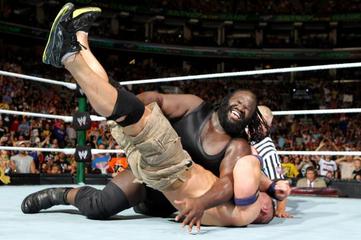 Photo courtesy of WWE.com
Just listen to the pop that Mark Henry received when he made his entrance. Now, in comparison, listen to the reaction that John Cena had.
That should not be a surprise, as Philadelphia is one of the areas that tends to support heels and Internet Wrestling Community favorites while also disliking Cena.
However, two things that are worth noting about this reaction are the energy and the message.
Fans were very excited when it appeared as though Henry would win. And they were excited from the beginning of the match, meaning that it wasn't just a response to a potential title change. Rather, the audience legitimately just got pumped with the idea of Henry himself winning.
Also, if Cena is being booed against someone that doesn't matter much to the crowd, you will normally hear the majority of the chants being directed against Cena instead of for his opponent. "Let's go Cena" will be the chant from his fans, while everyone else will cheer "Cena sucks."
In that scenario, the opponent isn't being cheered—he is just receiving a backlash positive wave from direct association of someone being booed. When fans are chanting for Henry, that's a different story.
Henry may not end up with the WWE Championship around his waist any time soon, but the success of this angle and the response he received at Money in the Bank will surely go a long way in convincing the powers that be in WWE to give him something significant to do after this—if not only to continue riding the momentum.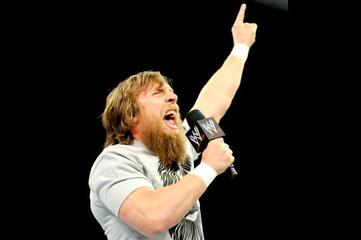 Photo courtesy of WWE.com
Daniel Bryan may have been nearly everyone's favorite to win the ladder match and become a two-time Mr. Money in the Bank, but the results speak otherwise.
Still, Bryan continued to steal the show and defy the odds.
In a match that includes a popular wrestler's return in Rob Van Dam, a big brute in Sheamus, the best in the world in CM Punk and others, the smallest man in the fight was clearing house for quite a while.
Bryan had an entire section of the match dedicated to making him look strong, which is much more than someone like Christian can say for himself.
According to Wrestling Observer Newsletter (h/t WrestlingInc.com's Marc Middleton), rumors have circulated for some time that Bryan will face John Cena for the WWE Championship at SummerSlam. If this indeed does take place, not winning the Money in the Bank contract means that Bryan will earn his title shot the hard way, which means that much more in the long run.
WWE Creative knows how bright Bryan's star is shining right now, more than ever after his performance in this match. It's only a matter of time before those fans who were giving him a huge reaction during his entrance are able to chant "yes" when he wins the big one.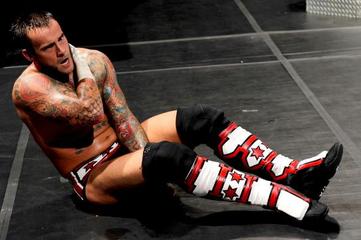 Photo courtesy of WWE.com
CM Punk's big win at Money in the Bank is a combination of what we saw with Rhodes and Ziggler.
With Paul Heyman turning on him, this will solidify his babyface turn, allowing WWE to push him in a much clearer direction and in such a way that fans can get behind the "best in the world."
This will also undoubtedly lead to a match with Brock Lesnar at SummerSlam. There's no step down from losing the Money in the Bank ladder match to being in the main event with someone who has only wrestled four matches since his return to the company.
Punk's storyline is going to be one of the biggest storylines going into what is supposed to be the second-biggest pay-per-view event of the year, so in a way, he failed upward.
Which people do you think had a good night, even if they were on the losing end of a match? Do you think Ryback is on his way back to the top now that he's won his first pay-per-view match in a year? Are The Usos a more credible tag team after their loss to The Shield?
Tell us your thoughts in the comments below!
Anthony Mango is the owner-operator of the wrestling website Smark Out Moment as well as the host of its YouTube podcast show Smack Talk. You can follow him on Twitter for more.