Martinique vs. Mexico: 5 Things We Learned from Gold Cup Match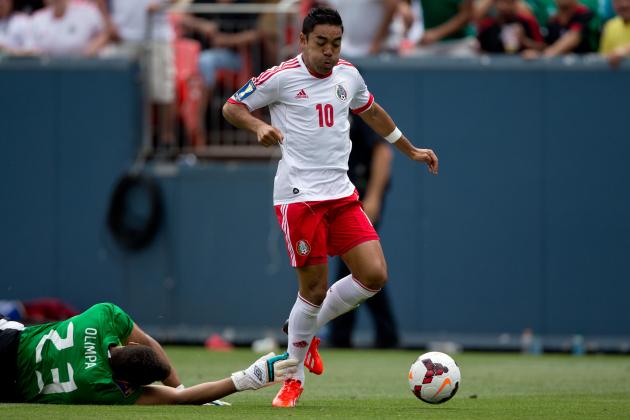 Justin Edmonds/Getty Images

Mexico punched their ticket to the quarterfinals of the Gold Cup after beating Martinique 3-1 in Denver in their final match of Group Play.
Both teams certainly had chances throughout the match, although it was Mexico that created the more frequent and dangerous opportunities.
Despite being undermatched in terms of experience, Martinique deserves credit for staying with one of CONCACAF's best sides.
Here are five things we learned from Mexico's victory over Martinique.
Begin Slideshow

»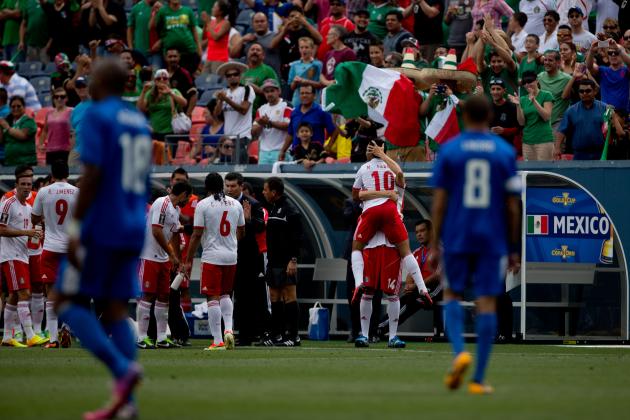 Justin Edmonds/Getty Images

Marco Fabian announced his arrival to World Football when he scored a ridiculous scissor-kick goal against Barcelona in a club friendly a few years ago.
Fabian impressed once again against Martinique, scoring a similarly acrobatic goal for El Tri in the first half. It was another example of his expert technical game and his ability to adjust midair to the flight of the ball.
He is a joy to watch when his skills are clicking, and he will be a player to watch as Mexico continues to progress through the tournament.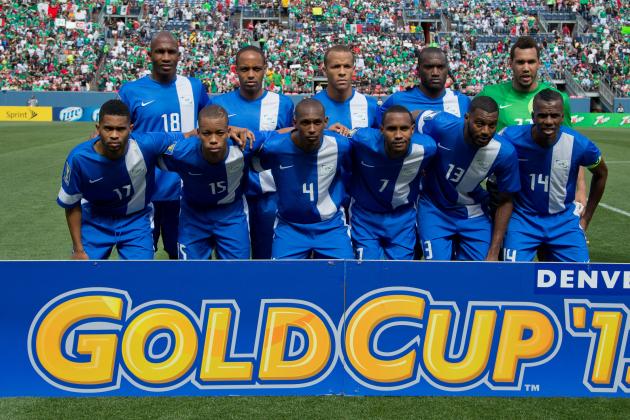 Justin Edmonds/Getty Images

Needing a result, it would have been understandable for Martinique to defend with 10 men, particularly against a Mexican side with multiple offensive threats.
Instead, though, they went after the Mexicans—attempting to open up the match and get numbers of their own into the attack.
They may not have gotten a result, but their desire to try to match Mexico is admirable. It could have worked, too, with a bit better accuracy and some better luck on a few chances.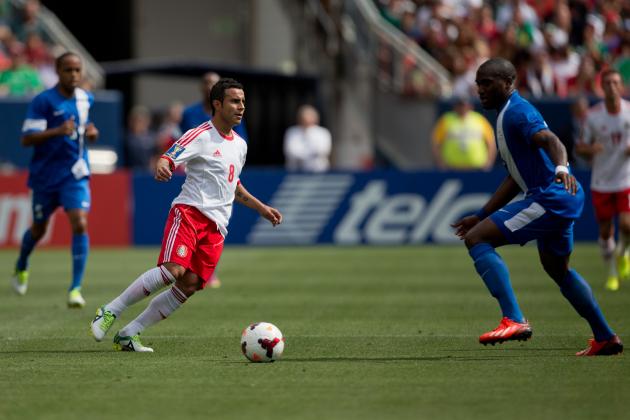 Justin Edmonds/Getty Images

Luis Montes gave Mexico a 2-0 lead in the first half by tearing the cover off the ball with a near-perfect left-footed strike from far outside the 18-yard box.
It was the type of shot that gets the attention of every other team in the tournament, and Montes is not the only Mexican player equipped with that type of range.
Teams in the next round will need to account for and pressure Mexico far enough on the field to ensure El Tri does not have a free chance to uncork a shot from distance. It changes the dynamic of how teams have to defend them and is a very nice option to have in their toolbox.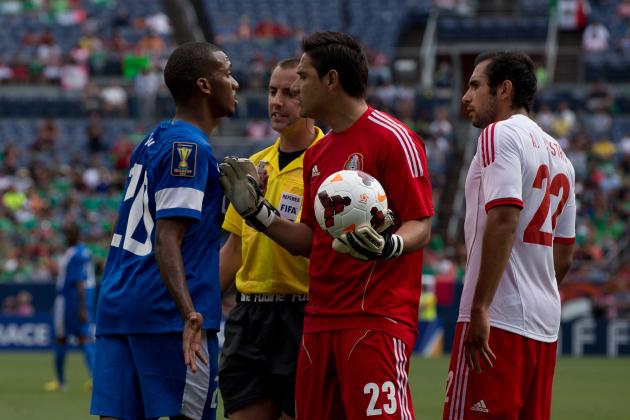 Justin Edmonds/Getty Images

Martinique opened their Gold Cup campaign by shocking Canada with a late game-winning goal. In their most recent match against Mexico, they generated high-level football and moved the ball along the floor with purpose.
It may not have been a perfect performance with a few leaky goals conceded, but despite that, Martinique showed that they not only belonged in the tournament but were capable of competing with some of CONCACAF's elite.
They deserve serious kudos for their showing in the CONCACAF Gold Cup.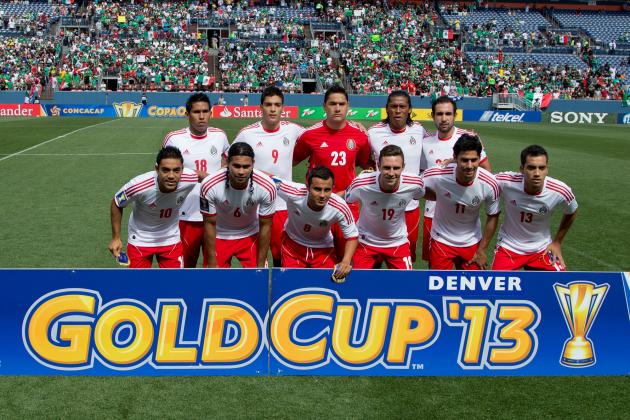 Justin Edmonds/Getty Images

There have been some shaky performances for Mexico in recent matches. These 90 minutes against Martinique magnified some of their issues: defending set pieces and one-on-one marking in the box.
The desire to get all three points was clear in the performance of the Mexican players. Simply put: The pressure is on to win the tournament. Anything less could force major changes in both the coaching staff and the player selection going forward.
It will be intriguing to see how they compete in the knockout stages of the tournament. The stakes do not get too much higher for Mexico.