Odds That Each 2013 MLB Home Run Derby Contestant Will Suffer Second Half Curse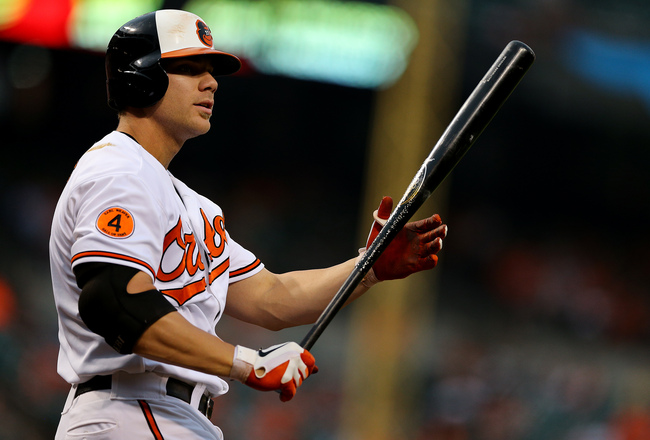 Patrick Smith/Getty Images
The Home Run Derby is one of the most exciting events of the baseball season. But for some sluggers, it can become the most regrettable part of their season.
Seeing a derby participant run into a second half slump has become part of the baseball calendar. All eight of this year's participants are hopeful that they will avoid just that.
With some veterans and some blooming superstars in the Derby lineup, one of them is bound to give into the pressure of the Derby curse.
Here are the odds for each of the participants suffering the derby curse in the second half.
Robinson Cano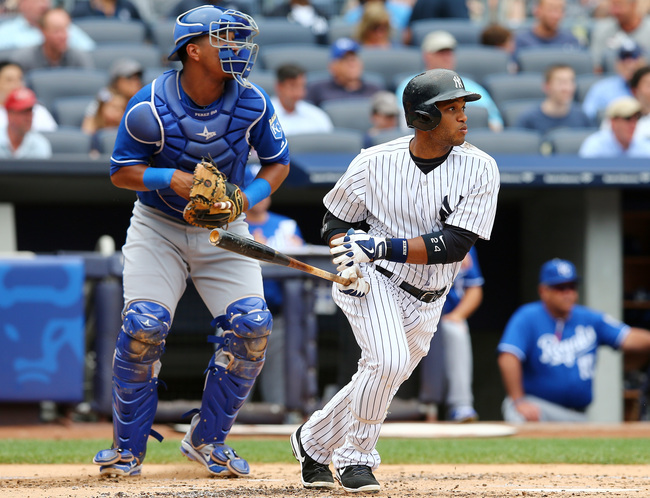 Elsa/Getty Images
First-Half Stats: .300 BA, 21 HR, 64 RBI
The New York Yankees have relied on Robinson Cano to be the star in a lineup that has seen plenty of injuries in the first half.
Cano was named the captain of the American League squad and he has plenty of responsibility in performing Monday night.
The second baseman also has plenty of responsibility to keep up his statistics in the second half for the Yankees.
As a veteran of the Home Run Derby, Cano knows exactly what to do to avoid the dreaded derby curse.
In his career, Cano is a better second-half hitter with an average of .320 and .868 OPS.
Odds: 40-1
Prince Fielder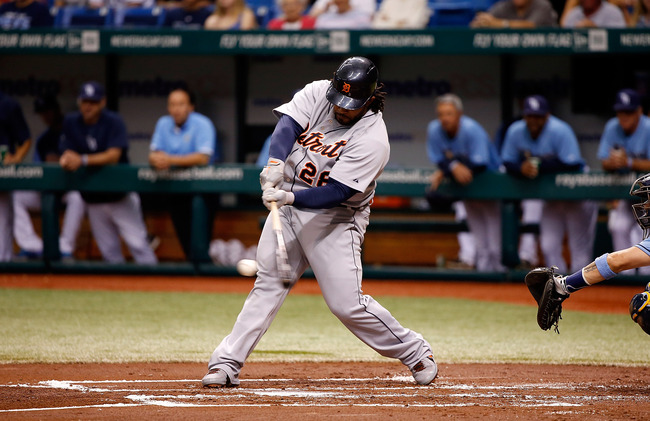 J. Meric/Getty Images
First-Half Stats: .270 BA, 16 HR, 69 RBI
Prince Fielder, just like Cano, is a veteran of the Home Run Derby and he should not have a problem with producing in the second half.
In every major statistical category, Fielder has been a better hitter in the second half.
Fielder's batting average, OPS, slugging and on-base percentages have gotten better as the season continues past the All-Star break.
Fielder also has plenty of experience dealing with the rigors of a pennant race and because of that he should have no problem avoiding the Derby curse.
Odds: 40-1
Pedro Alvarez
Justin K. Aller/Getty Images
First-Half Stats: .253 BA, 24 HR, 62 RBI
Pittsburgh's Pedro Alvarez is on pace to set career-highs in plenty of offensive categories this season, including home runs.
While everyone is waiting for Alvarez and the Pirates to fail in the second half, something tells me this is the year for Clint Hurdle's club and his third baseman will be one of the main reasons why.
Alvarez is just six home runs shy of his career-high of 30 and he should easily eclipse that mark before the end of July.
Based off of his previous second-half splits, Alvarez should not face too much of a slump in the second half.
With that being said, Alvarez has the best chance of any National League Derby participant to avoid a second-half slump.
Odds: 35-1
David Wright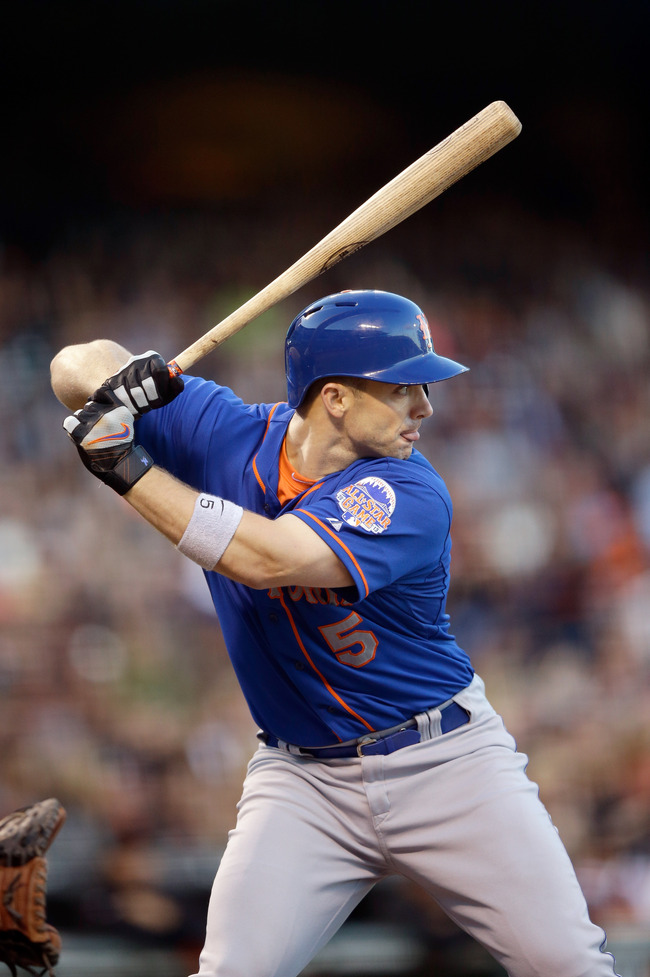 Ezra Shaw/Getty Images
First-Half Stats: .305 BA, 13 HR, 44 RBI
David Wright has had a decent amount of pressure on him in the last week with all of the attention on him as his ball club hosts the 2013 All-Star Game and its related festivities.
Whether or not that pressure got to him last week can be debated.
Wright has just six hits in 27 plate appearances in the past week and hopefully for Mets fans, his slump heading into the All-Star break will dwindle when the circus leaves Citi Field on Wednesday.
In his career, Wright has not faced a second-half drop-off of enormous proportions, and for that reason Mets fans should not worry about their superstar facing a second-half slump.
Odds: 30-1
Bryce Harper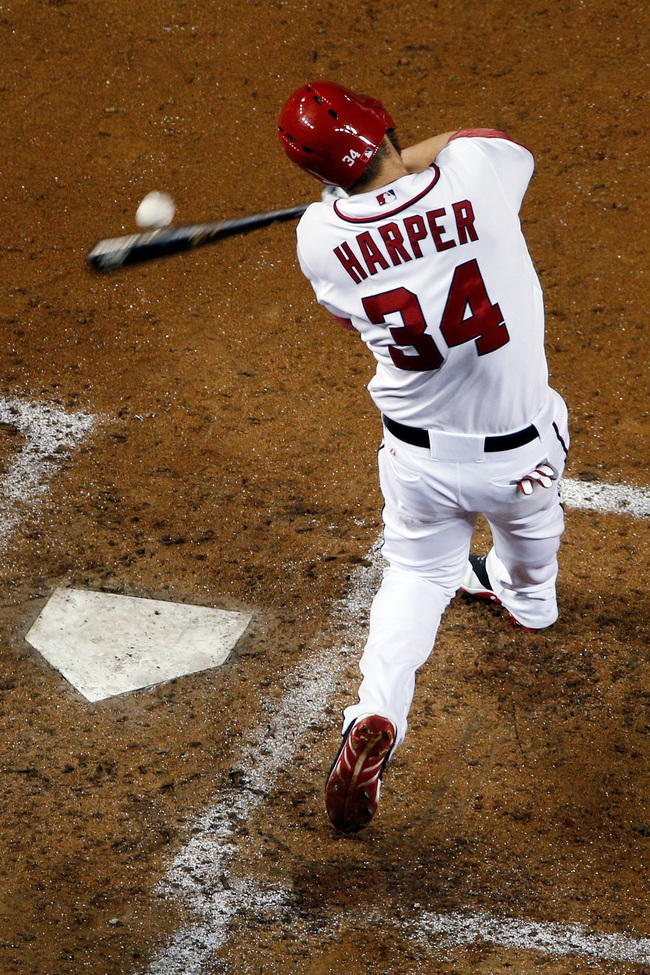 Rob Carr/Getty Images
First-Half Stats: .265, 13 HR, 29 RBI
Bryce Harper's inclusion in the 2013 Home Run Derby may be the most controversial of all the participants and he has plenty to prove in the event itself.
Harper also has plenty to prove in the second half of the season as the Washington Nationals chase the Atlanta Braves in the National League East.
Last season in the second half, Harper's batting average dropped 15 points and his production in the power categories fell as well.
With the Nationals in a pennant race yet again and Harper feeling refreshed after spending plenty of time on the disabled list in the first half, he should produce some quality numbers in the stretch run of the season.
Odds: 20-1
Michael Cuddyer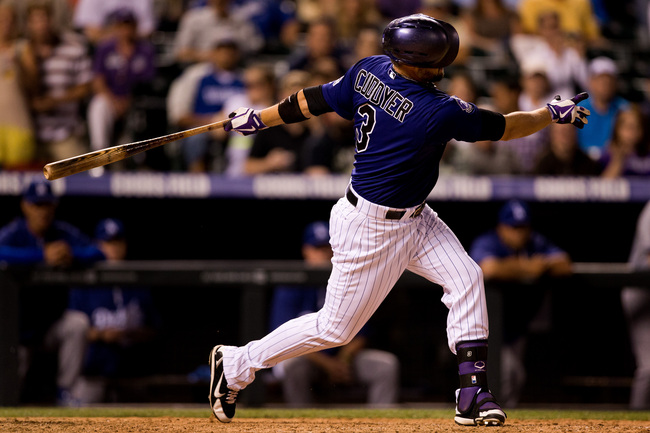 Justin Edmonds/Getty Images
First-Half Stats: .329 BA, 15 HR, 52 RBI
Michael Cuddyer's inclusion in the Home Run Derby is even more puzzling than the inclusion of Harper. But once you realize that he and NL captain David Wright are bros it somewhat makes sense.
Cuddyer has once again put together another solid season at the plate and his spot in the All-Star Game is something that can not be debated at all, unlike his spot in Monday's Derby.
If you glance at Cuddyer's splits from his career, his numbers have dropped significantly in the second half except for his batting average.
The Rockies outfielder is historically a better average hitter in the second half, albeit by just one point.
With that being said, Cuddyer will not be able to keep up his current hitting pace all season despite calling Coors Field his home ballpark.
Odds: 15-1
Yoenis Cespedes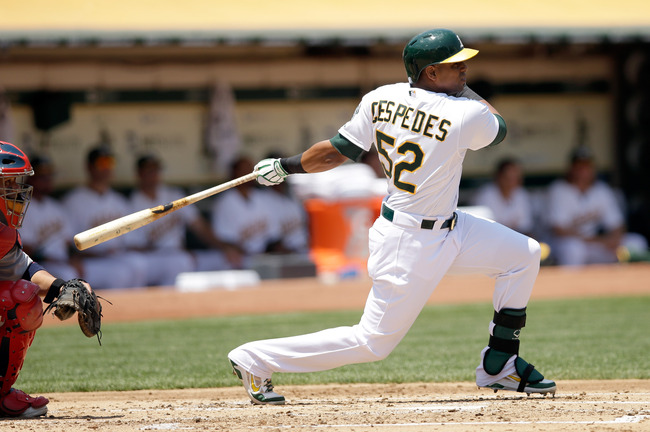 Ezra Shaw/Getty Images
First-Half Stats: .224 BA, 15 HR, 43 RBI
Not many fans outside of Oakland are aware of the exploits of Yoenis Cespedes.
Hopefully with his performance in the Home Run Derby on Monday, Cespedes will make more people aware of his talents.
With a big performance expected out of the Cuban, the pressure of expectation will sit squarely on his shoulders during the second half.
In his first full season in the majors, Cespedes had a strong second half in 2012 by hitting .311 and knocking 14 homers out of the park.
However, with only one second half under his belt, it is right to be skeptical about how the 27-year-old will react after the 2013 All-Star break.
Odds: 10-1
Chris Davis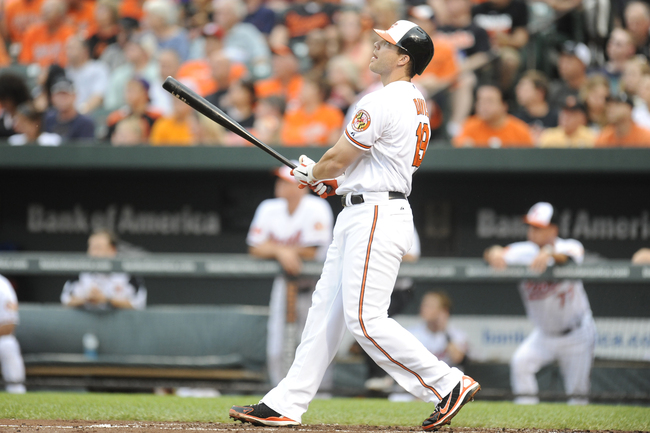 Mitchell Layton/Getty Images
First-Half Stats: .313 BA, 36 HR, 89 RBI
It is hard not to be skeptical about the second-half performance of Orioles first baseman Chris Davis.
Davis has put up astronomical numbers in the first half and he has deserved every single second of press that has come in his direction.
However, history is not on the side of the 27-year-old who has already broken his career-high in home runs.
Davis has to prove everyone wrong in the second half that his first-half performance is not a fluke. That is quite the difficult task to undertake with his team in the middle of a pennant race.
As much as everyone, including myself, would love to see Davis continue his rampant home run-hitting pace, I do not believe it will continue past the All-Star break.
Odds: 7-1
Keep Reading