Grading David Wright's 2013 MLB All-Star Week Performance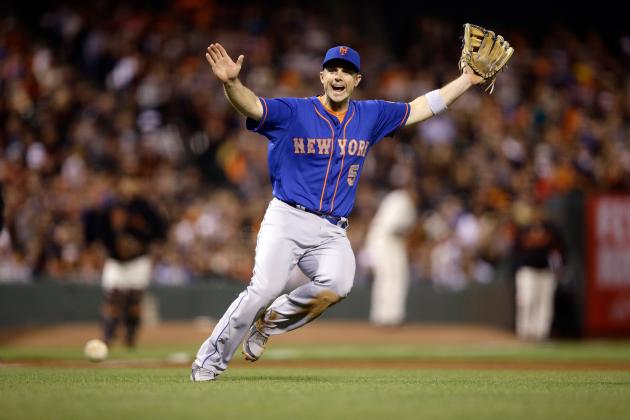 Ezra Shaw/Getty Images
David Wright is now a seven-time All-Star
The New York Mets hosted their first major league All-Star Game since 1964 on Tuesday night and third baseman David Wright was an integral part of the festivities.
The 10-year veteran also had the honor of being the National League team captain in Monday night's Chevrolet Home Run Derby and was the NL's starting third baseman in the 84th MLB All-Star Game at Citi Field.
It was a memorable couple of days, that's for sure.
Let's take a look at how the 30-year-old Wright performed in both the Home Run Derby and the Midsummer Classic.
Begin Slideshow

»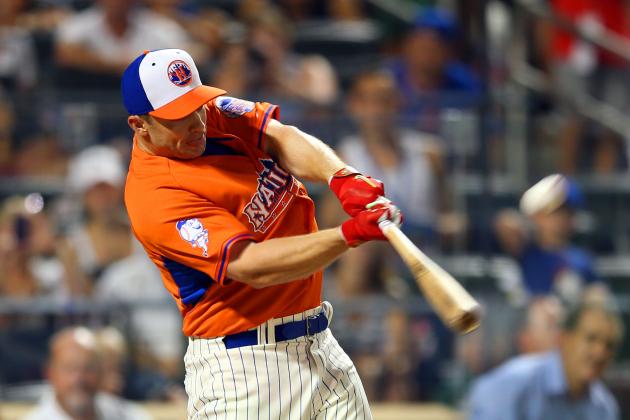 Mike Ehrmann/Getty Images

Grade: C-
As team captain for the National League contingent, David Wright batted last among the eight Home Run Derby participants.
The 30-year-old Mets third baseman received a rousing reception from the fans at a very hot and sticky Citi Field.
Wright, the 2006 Home Run Derby runner-up to Philadelphia's Ryan Howard, skied out for his first out and then blasted a 400-foot bomb to left-center field for his first home run of the competition.
That took the pressure off, at least for the moment.
After making a second out, the right-handed slugger cracked his longest home run of the night with a 403-foot bomb to left-center as the crowd erupted in delight.
Three more outs followed before Wright belted his final three home runs of the contest, including a 396-foot shot into the second deck in left.
Wright may have been a little spent at that point because he proceeded to make five consecutive outs to finish with five home runs, tying him with Detroit's Prince Fielder. That was not nearly enough to advance to the next round as Wright and his teammates watched Oakland's Yoenis Cespedes defeat Bryce Harper in the final round to capture this year's trophy.
Robinson Cano of the New York Yankees hit the fewest home runs (4).
Despite not advancing to the second round, Wright told Adam Rubin of ESPNNewYork how special the atmosphere was at Citi Field:
It really, really was awesome. It's what I remember the playoff atmosphere being like in 2006. It really was pretty cool. They announced the Home Run Derby team, and, obviously, you're hoping for cheers. To hear how loud it was, I didn't even know when to step forward and kind of wave because I couldn't hear [emcee] Chris Berman talking over the crowd. It was really, really special. Really special.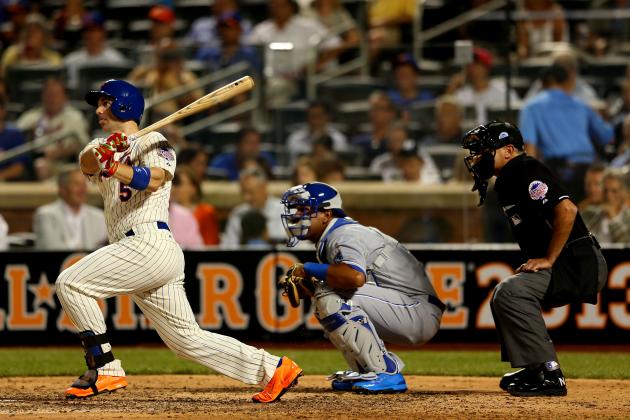 Mike Ehrmann/Getty Images

Grade: C+
David Wright had the honor of batting cleanup for the National League in front of the home fans at Citi Field, which was a nice gesture by NL Manager Bruce Bochy.
Although the National League was held to just three hits, the Mets third baseman had one of them with a line-drive single on a 0-2 count to left-center field in the seventh inning off Kansas City's Greg Holland. Wright finished 1-for-3 in the National League's 3-0 loss to the American League.
It was a quiet night for Wright defensively. In seven innings of play, he did not get a chance at the hot corner.
The victory by the American League snapped a three-game losing streak for the junior circuit.
Wright has now appeared in more All-Star Games than any other player in Mets history with seven. Mike Piazza, Tom Seaver and Darryl Strawberry made six appearances apiece. Wright also has seven All-Star game hits, the most by any Mets player.
The crowd of 45,186 was the largest in the five-year history of Citi Field.
After the game, Wright told Kiernan Darcy of ESPNNewYork what the last two days were like:
I think it lived up to the expectations, and surpassed my expectations. It's been a whirlwind 48 hours, but I think tomorrow I'll be able to sleep in, kind of think about the last two days, and probably a big smile will come across my face, because it was a lot of fun.