VT Football: Hokies' Biggest Strengths and Weaknesses Headed into Fall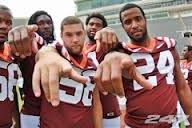 Amazingly, college football is just under 50 days away. The season's first big matchup is two-time defending national champion Alabama playing Virginia Tech in Atlanta. Alabama, as usual, is loaded. The Hokies, on the other hand, have several questions before fall camp begins in a few weeks.
Last season's 7-6 performance was a major setback for head coach Frank Beamer. When you are used to winning 10 games every season and contending for your conference title on an annual basis, being a mediocre team is a setback.
Beamer made sweeping changes on the offensive side of the football, with Scot Loeffler now in charge of the offense and perhaps, more importantly, Jeff Grimes now the offensive line coach. Inconsistent offensive line play has plagued the Hokies in recent seasons.
Spring practice culminated with a dominant defensive performance. Will that be the case for 2013?
Here are some of the strengths and weaknesses for Hokies as we head into fall practice in just a few short weeks.
Begin Slideshow

»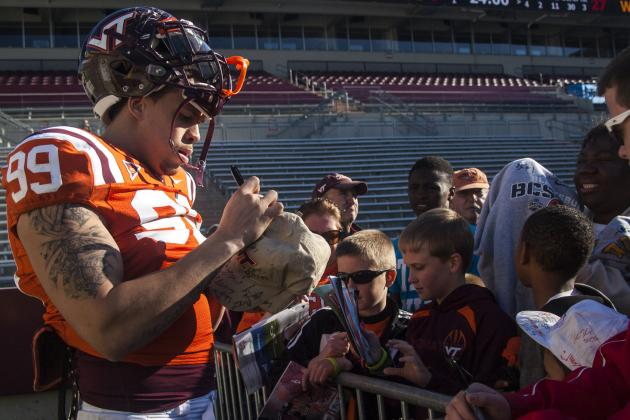 USA TODAY Sports

This group is loaded with talent, especially at defensive end. Senior James Gayle is a potential All-American. He is a relentless pass-rusher and a physical marvel. At 6'4", 270 pounds, Gayle runs like a safety.
Several other talented rushers will line up opposite of Gayle. Seniors J.R. Collins and Tyrel Wilson, junior Corey Marshall and sophomore Dadi Nicolas will all play significant minutes. Freshman Wyatt Teller was one of the nation's top recruits at defensive end and could play this year. Fall practice will present a good opportunity for Teller to show Bud Foster he deserves to play this season.
The defensive tackle rotation isn't quite as deep; however, it is equally as good. This group is led by senior Derrick Hopkins and junior Luther Maddy. Hopkins is an extremely consistent player while Maddy is a playmaker. Maddy is a very good pass-rusher for a defensive tackle and has shown the ability to beat double-teams consistently.
This group, barring major injuries, will set the tone for this team in 2013.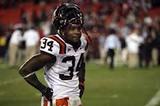 Senior cornerback Antone Exum may or may not be ready for the season opener against Alabama, but this group will still be strong. Exum, who tore his ACL in a pickup basketball game on campus in January, has progressed nicely from his injury and hasn't yet been ruled out against the defending champs.
Across from Exum is fellow senior corner Kyle Fuller. Fuller, like Exum, is a former All-ACC performer. Both corners are excellent in run support. Fuller struggled at times in coverage in 2012, but got better as the season wore on.
A pair of juniors have the back-end covered. Detrick Bonner, who came to the Hokies as a cornerback, struggled early last season in his transition to free safety. He improved on a weekly basis and was one of the primary reasons the defense was so much better in the second half of the season.
The star of the secondary could be junior rover Kyshoen Jarrett. He also came to the Hokies as a legitimate cornerback prospect, but his physical nature allowed him to move to rover before last season. Jarrett excelled. Not only is Jarrett terrific against the run, he is excellent in coverage. He has an extremely bright future.
Kendall Fuller, the Hokies' top recruit and Kyle's younger brother, may start if Exum can't play against Alabama. He will be the next great Virginia Tech defensive back.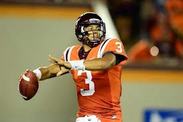 When quarterback Logan Thomas announced in January he would return for his senior season, Frank Beamer was relieved. The Hokies were a mess offensively last season, which led to the change at offensive coordinator. Starting fresh at quarterback, in addition to coordinator, could have made 2013 a lost season for the Hokies.
There is no doubt Thomas took a step back last season throwing the football. His turnovers increased and he often overthrew wide-open receivers down the field. Last year's group of receivers didn't help Thomas, though. Many times, those receivers ran the wrong routes and Thomas would unfairly be blamed.
The change at coordinator should be good for Thomas. New offensive line coach Jeff Grimes is a proven offensive line coach. His main goal in fall practice is picking the five best linemen on the team. This, in turn, should help improve the running game. Thomas, who led the team in rushing in 2012, should actually have help from the running backs this season.
Loeffler and Thomas spent the offseason working on Thomas' mechanics. Thomas struggled in the spring game, but fans shouldn't overreact. Thomas has the potential to be one of the better quarterbacks in the country. His 2011 performance was one of the reasons so many around the nation were high on him before last season.
Which Thomas will we see this season? If he resembles the 2011 version of himself, the Hokies will contend for another ACC title.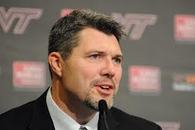 The Hokies' rise to prominence in the '90s was due in large part to strong offensive line play. Over the years, as the Hokies began to recruit better, the offensive line play actually got worse. The team would get better athletes along the line, but they never seemed to get improve on the field.
Jeff Grimes was brought in to fix that problem. Grimes, who spent the past few years at Auburn, is a highly regarded offensive line coach. In his introductory press conference in January, Grimes said his goal in his first season was to develop the "toughest line in the ACC." That was music to the ears of Hokie fans.
Last year's offense was inept, in large part due to inefficient line play. Former offensive line coach Curt Newsome often rotated players on the interior of the line, therefore robbing the group of any chance to develop the cohesion needed for strong line play.
Last year's starting tackles have since graduated. A pair of juniors, Mark Shuman and Laurence Gibson, were expected to be in line to start at left and right tackle, respectively. However, in spring practice, Grimes had true freshman Jonathan McLaughlin on top of the depth chart. Gibson looked good in the spring, but left tackle will be a position to watch early in the season.
Starting a true freshman at left tackle could say two things about a team: The player is either really good, or the competition is not so good.
Grimes has his work cut out with this group. Fortunately for the Hokies, they have five veterans with significant experience competing for time at the three interior positions. On the other hand, they weren't very good last year.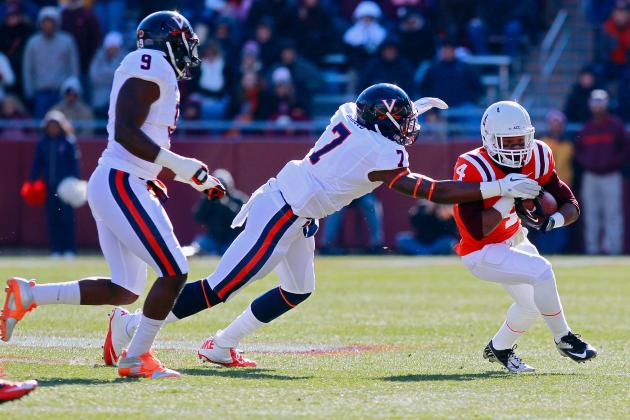 Geoff Burke/Getty Images

The Hokies don't lack talent on offense; they do, however, lack experience.
Sophomore J.C. Coleman had an excellent freshman campaign finishing second on the team in rushing yards. Coleman also excelled as a receiver out of the backfield when given the chance. He has blazing speed and is underrated running between the tackles.
Competing for time with Coleman to be the primary ball-carrier is freshman Trey Edmunds. Edmunds, at 6'1", 215 pounds, possesses the type of size to move piles to get the tough yards the Hokies were often unable to attain last season. He has very good speed, too.
The Hokies have no depth behind Coleman and Edmunds. If either suffer an injury, the Hokies will be in trouble. Michael Holmes' dismissal from last week further complicated the Hokies' backfield depth.
D.J. Coles is the Hokies' only experienced receiver. Unfortunately, Coles has had trouble staying on the field in recent seasons. Sophomore Demitri Knowles did catch 19 passes last season and the team hopes his route-running has improved enough for him to be on the field consistently. He is perhaps one of the fastest players in the league.
Freshman Joshua Stanford had a terrific spring and appears to have a bright future in Blacksburg. Counting on him to contribute significantly, early in the season, will be tough, though.
A pair of juniors, Ryan Malleck and Zack McCray, man the tight end position. Malleck, the starter, has good hands and is a capable blocker. McCray, transitioning over from defensive end, had a very good spring game. With the lack of depth at receiver, the Hokies need to rely on these players in third-down and red-zone situations.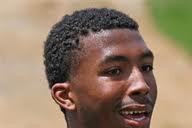 The secondary is in good shape with Kyle Fuller, Antone Exum (if healthy), Kyshoen Jarrett and Detrick Bonner. Exum's offseason injury gave a pair of sophomores, Donovan Riley and Donaldven Manning, the spring to gain some valuable experience running with the first-team defense.
If Exum doesn't come back strong, or early in the season, this group could be in trouble. Kendall Fuller will be a terrific player at Virginia Tech. Can he be expected to star as a true freshman? That is tough for any player, regardless of how talented they are.
The Hokies brought in several talented defensive backs in their most recent recruiting class. Outside of Kendall Fuller, only Brandon Facyson, who enrolled in January, will likely dress in 2013. Facyson impressed coaches in the spring and was named the top defensive newcomer.
Depth is much shakier at safety. Michael Cole was expected to be the third safety this season, but his injury late last season forced him to give up football. It was a big blow to this promising group as Cole had a solid freshman campaign.
Further complicating issues was Holland Fisher, another of the Hokies' top recruits, being deemed ineligible this season. Sophomore Desmond Frye will be the top backup for the Hokies and should see the field often.