Comparing Top 2014 Committed SEC RB Recruits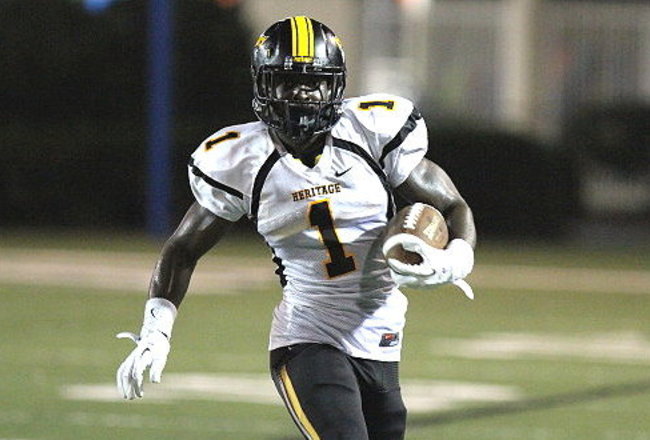 247Sports

Many offenses in the SEC are known for their ability to run the football downhill. If a program wants to run the ball successfully in this conference, a great running back is as necessary as a great offensive line. Many SEC programs like to sign a running back or two in each recruiting cycle to make sure the position has depth.
Sony Michel, Dalvin Cook and Nick Chubb are the best running back prospects in the 2014 class who are committed to SEC schools. Michel and Chubb are committed to Georgia, while Cook is committed to Florida. All three running backs are great talents who can do many different things with the ball.
The trio has similar skills, but this presentation will also discuss how these three prospects differ from one another.
Player evaluations are based on review of tape at Scout.com, Rivals, 247Sports & ESPNU.


Size
Sony Michel and Dalvin Cook are the most similar of three, as both stand 5'11" and weigh close to 200 pounds. Michel has an admirable frame with definition in his arms, and Cook also is physically advanced for a high school running back.
However, Nick Chubb (5'11") has the superior size of the trio, weighing in at 216 pounds. Chubb has a well-built, thick frame and a low center of gravity. Although he is the same height as his two fellow SEC running-back commits, he has a wider and thicker body that is suited for the rigors of running the football in the SEC.
Speed and Cutting Ability
Steve Dykes-USA TODAY Sports
All three running backs possess very good speed, as Sony Michel and Dalvin Cook have 40-yard dash times of 4.46 while Nick Chubb has a 4.47 time. These three runners will not be caught from behind often, although Chubb has better quickness than long speed.
However, if all three were to race, Cook would probably win. He has rare explosiveness and a special burst with the ball.
Cutting ability is another area where all three running backs are similar. Each shows the ability to jump cut, speed cut, and all can stop and start quickly, displaying sudden movement skills. Mark Richt and Will Muschamp are not getting stiff running backs with limited hip flexibility and foot quickness.
Vision and Instincts
None of these three runners are robotic; they do not run into congestion or hit the backs of their blockers.
Nick Chubb has a no-nonsense running style and is the most decisive runner of the trio. However, Sony Michel has phenomenal vision and instincts. He sees backside holes well, as he keeps a mental tab on defenders before and after he receives handoffs.
Dalvin Cook has a good feel for the game and his vision is solid. He doesn't miss many holes and is very adept and seeing things open up on the perimeter too.
Strength and Tackle-Breaking Ability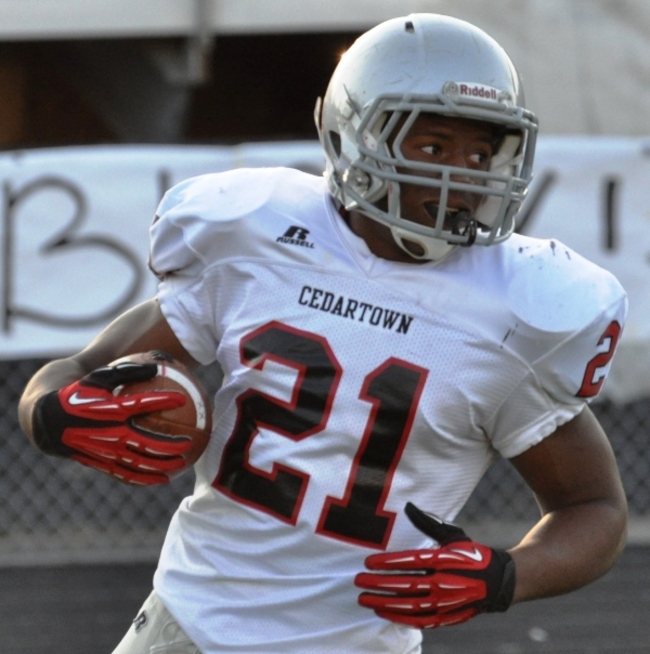 247Sports

Sony Michel and Nick Chubb are the best of the three in this category, as they display solid tackle-breaking ability and strength.
Michel runs with the most power, as he does not allow a single tackler to bring him down in one-on-one situations. He also slip tackles and finishes runs with toughness.
Chubb's thick frame allows him to push the pile and add yards after contact. He does not run as big as his listed size would indicate, but he does flash some occasional power.
Cook's strength, while deceptive, is not his best trait. He will break a tackle or two, but he may have problems escaping the clutches of wrap-tackling defenders in college.
Inside Running Ability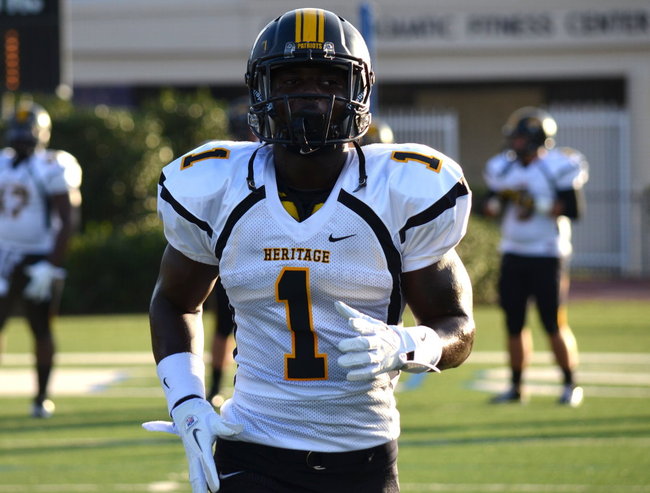 247Sports

Nick Chubb and Sony Michel are excellent at pressing the hole and challenging linebackers in run alleys. They know that, in addition to their solid strength, they possess the quickness to elude defenders in tight spaces.
Michel's desire is to run inside with a good burst so he can arrive at the second level as quickly as possible. Chubb is an even more decisive north-south runner, who will bounce it to outside only when necessary. Both of the UGA commits are great inside runners who can exploit creases.
Dalvin Cook will run inside when the play calls for it, but he's more talented at eluding defenders than challenging them at the point of attack. As a result, he does most of his damage on the outside.
Outside Running Ability
Dalvin Cook is excellent at getting to the edge and turning the corner. He has great quickness, and the speed to get outside the tackles, and his elusiveness in the open field is fun to watch.
Sony Michel is also dangerous on the outside, as he displays great quickness to outflank a defense. He has the explosiveness to get to and turn the corner, and, while not as shifty as Cook, Michel is elusive with the ball in the open field.
Nick Chubb has good outside running ability, but he prefers to run inside to use his quickness in tight spaces to make plays in the middle of the field. Chubb can get to the edges at times, but he's primarily a downhill runner.
Receiving Ability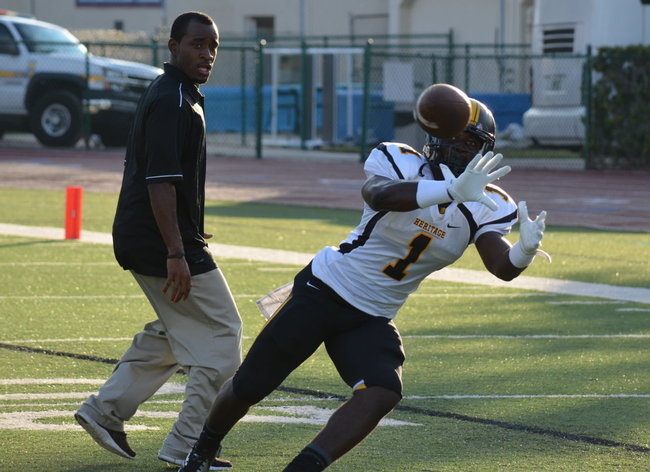 247Sports

Sony Michel has the best hands and receiving ability of the trio. Michel can align in the slot and run routes like a receiver, skills that can make big impact in an offense's passing attack. He shows good hands and natural ball skills.
Michel is as comfortable catching the football as any running back in the nation.
Dalvin Cook is a solid receiving option with a high ceiling in this category. He is not as comfortable as Michel is catching the football, but Cook can be dangerous on swings, screens, flats and check-downs. He could develop into a dangerous player for Florida on third downs and passing situations.
Chubb needs to improve as a receiver. He hands are adequate at best, as he has a limited strike zone.
Edwin Weathersby is the College Football Recruiting Analyst for Bleacher Report. He has worked in scouting/player personnel departments for three professional football teams, including the New York Giants and Cleveland Browns.
Keep Reading