Ohio State Basketball: Predicting Who Will Lead Buckeyes in Each Stat Category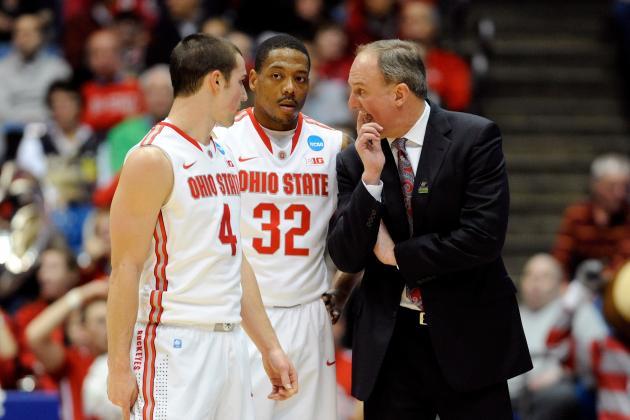 Jason Miller/Getty Images

Asking where the individual production was going to come from for the Ohio State basketball team the past few years has generated fairly straightforward answers.
It's not as if there weren't any question marks, but the lion's share of the points and rebounds were going to come from Jared Sullinger and/or Deshaun Thomas, while Aaron Craft was going to rack up impressive steal numbers and anchor a lockdown defense.
Outside of Craft's defense, there is now a level of uncertainty that hasn't been in place in Columbus recently. Thomas and Sullinger are gone, and much of the production will need to come from talented but vastly unproven sources.
Read on to see who will lead the Buckeyes in each major statistical category for the 2013-14 season.
Begin Slideshow

»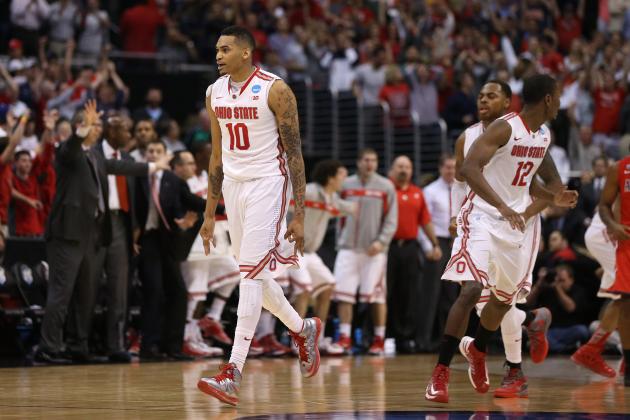 Jeff Gross/Getty Images

It wouldn't be shocking to see Sam Thompson lead Ohio State in scoring in 2013-14, especially with a more up-tempo pace and defenses focusing much of their attention on LaQuinton Ross and Aaron Craft, but Ross has too much pure talent to ignore.
The stretch forward finally turned the corner down the stretch in 2012-13 and announced his arrival to the nation with a game-winning three-pointer against Arizona in the Sweet 16.
He was the best player on the floor for large stretches of games in the NCAA tournament and could very well make significant strides between his sophomore and junior campaigns.
The key for Ross is to develop a level of consistency. For as great as he was at times last year, he has never been the No. 1 option for an offense for an entire season. With no more Deshaun Thomas around, Ross will face more defensive pressure and heavier minutes.
Nevertheless, look for Ross to improve on his 39 percent from behind the three-point arc and lead the Buckeyes in points per game.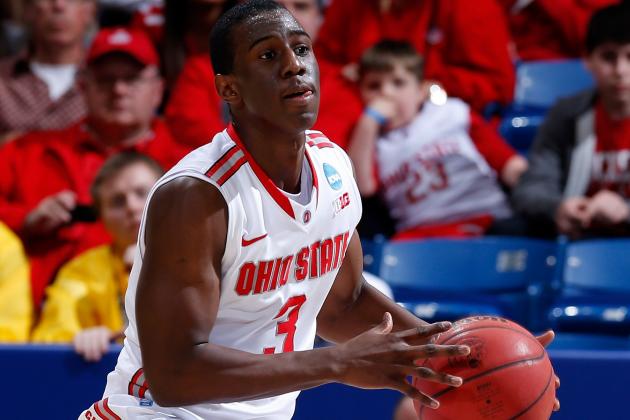 Joe Robbins/Getty Images

Predicting Shannon Scott to lead Ohio State in assists may come as a bit of a surprise considering Aaron Craft is back for his senior season, but Scott finished with only .8 assists fewer per game than Craft last year despite Craft playing 13 more minutes a night.
Scott will play significantly more in 2013-14 than he did in 2012-13, and that will translate to a higher assist total. Furthermore, Craft will be looking to score more now that Deshaun Thomas is no longer on campus, which will cut down on his assist totals.
Scott will spearhead a number of fast breaks for the Buckeyes and will be lobbing passes left and right to the likes of Sam Thompson, LaQuinton Ross, Lenzelle Smith Jr. and even Marc Loving.
Scott also rarely looks for his own shot (he averaged about half as many field-goal attempts as Craft last year).
With more playing time and plenty of fast breaks on the horizon, look for Scott to lead the Buckeyes in assists this season.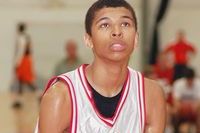 photo courtesy of espn.com
One of the primary reasons Amir Williams' collegiate career up to this point has to be considered a disappointment is his lack of rebounding prowess for a 7' center.
He was fourth on Ohio State's roster in boards per night last year (even starting shooting guard Lenzelle Smith Jr. averaged more rebounds a game) and struggled to establish himself as any type of legitimate presence in the paint.
Much like Deshaun Thomas did last year, Marc Loving will lead the team in rebounding in 2013-14 because of Williams' struggles. Loving won't start, especially early on in the season, but he will gradually earn more playing time if and when Williams fails to improve.
Loving is similar in stature to Thomas and will have to rebound with a combination of effort, determination and a knack for the ball. Look for him to do just that.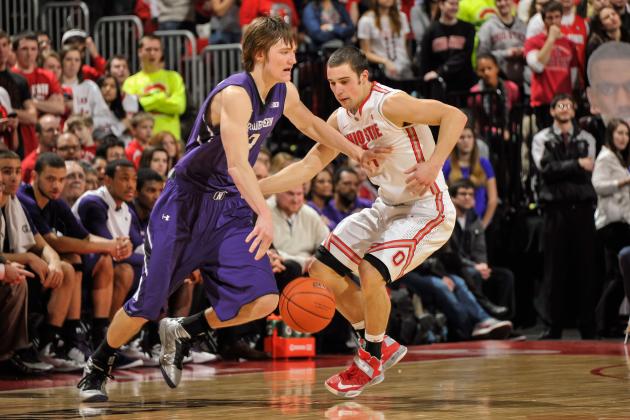 Jamie Sabau/Getty Images

On the surface, predicting Aaron Craft to lead Ohio State in steals in 2013-14 may seem like the easiest pick on here.
After all, we are talking about arguably the best defender in the entire nation who returns for a senior season with even more experience.
He is the rare player that forces opposing coaches to game-plan for his defense alone and can whip a home crowd into a frenzy by diving for a loose ball or drawing a critical charge in the second half.
However, Shannon Scott averaged just .4 fewer swipes a game than his backcourt mate in 13 fewer minutes a night. Scott is expected to play more in 2013-14, so perhaps Craft's steals crown isn't quite as safe.
But the beauty of Craft and Scott is how well they work together. There isn't a better defensive pair of guards in the country, and their up-tempo pressure will lead to a number of fast breaks for the Buckeyes this year.
Craft will get more steals because he will be the one guarding the primary ball-handler more often, but this pair will spearhead any postseason accolades their team can achieve based on the defensive end of the floor.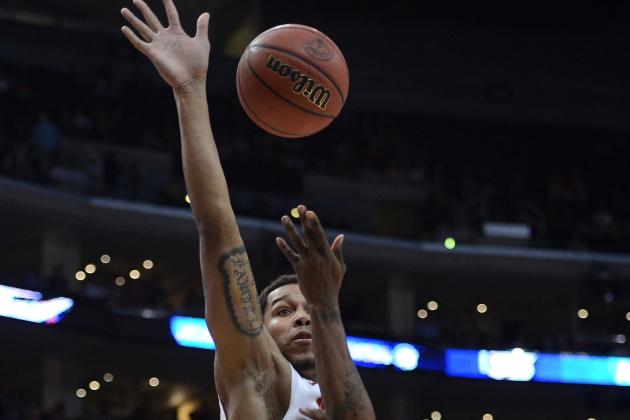 Harry How/Getty Images

Despite the struggles of Amir Williams that were laid out in the rebounding slide, the one thing he does do fairly well is swat shots.
He averaged nearly 1.5 blocks a night last season in only 16.5 minutes of action a game. Even if he does struggle and Marc Loving gradually earns more minutes, with no more Evan Ravenel or Deshaun Thomas on the roster, one would have to expect Williams will see more court time in 2013-14.
Williams will continue to block shots at an impressive rate, and with more minutes, the total number of swats will increase. He likely won't lead the Big Ten or anything too drastic, but his best chance at living up to his McDonald's All-American hype is on the defensive end.
Follow and interact with Ohio State basketball writer Scott Polacek on Twitter @ScottPolacek.