Imagining World Football If Transfers Were Banned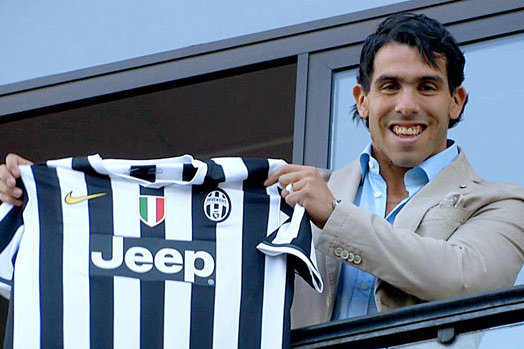 It might be difficult to notice, but apart from transfers, there isn't actually much football to talk about at the moment.
Last night as we were getting to sleep, ideas for articles were whirling around our head; "top 10 players with three names in World Football history," we thought "that could work. Perhaps the English Premier League under-21 players who look older than 21 too? Yeah."
"What if there were no such thing as transfers?" We trembled.
"What if players just signed for a team as a youth player and stayed there until the end of their career? What if all these negotiations and rumors and reports of medicals, were never to happen."
After shaking and crying uncontrollably for four hours, we finally managed to get ourselves back to sleep by taking comfort in reading official statements about Leroy Fer signing for Norwich City and Oriol Romeu's loan move to Valencia.
We tried to get on with our lives this morning, going through pictures of under-21 players and deciding that Romelu Lukaku definitely looked the oldest , but the terrifying concept of a parallel universe where football transfers didn't exist had affected us so deeply we just couldn't move on.
So we are to take a bold journey where nobody has ever gone before, and we will imagine a world where transfers do not exist.
Begin Slideshow

»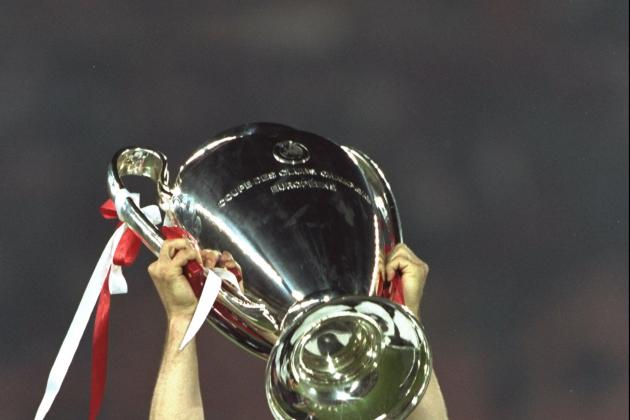 Clive Brunskill/Getty Images

The Netherlands' traditional three biggest teams, Ajax Amsterdam, PSV Eindhoven and Feyenoord Rotterdam have been able to produce great homegrown players. However the lure of England, Spain, Germany and Italy means that once their youngsters break through they realize the grass (and money) is greener on the other side.
Imagine if a team spent its time and efforts developing young players, only for a big team to come in with a wad of cash and take the finished product. Arsenal fans probably don't have to imagine too hard with that one.
If transfers weren't an option, that golden group of players who won the 1995 Champions League would have never been ripped apart by European giants. They would have continued to grow and dominate European football for a generation and possibly be known, like today's transfer-world Barcelona side, as one of the greatest teams to have ever played the game.
This of course would have generated international interest and revenue not just in Ajax but with players like Arjen Robben, Robin van Persie and Ibrahim Affelay playing in the Eredivise today. The whole league would showcase a wider variety of talent, especially great attacking players.
Playing on the same teams, in the same country and with no big money transfers to worry about, would curb the prima donna nature of some of the nation's bigger players.
It would decrease the likeliness of the national team's traditional implosion at a major tournament and the Oranje may finally win a second international trophy.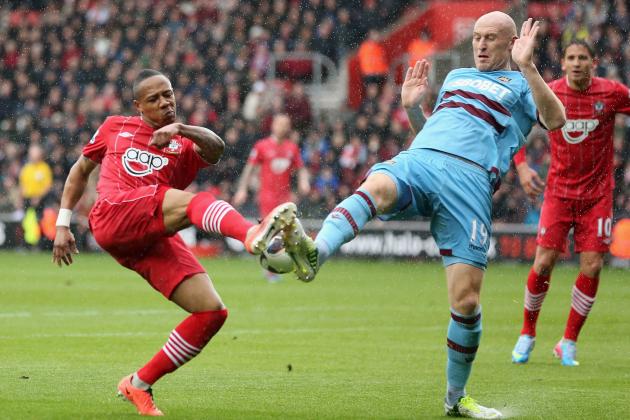 Ian Walton/Getty Images

The current Southampton squad would boast the three-pronged attack of Theo Walcott, Alex Oxlade-Chamberlain and a certain Mr Gareth Bale. As well as support from full-backs such as Wayne Bridge, Chris Baird and Luke Shaw, who they do not have to fear about losing to a bigger club, they'd be a fantastic attacking team to watch.
However their big rivals for the Premier League crown would be the aging West Ham United, built around the core squad of Rio Ferdinand, Frank Lampard, Joe Cole, Jermain Defoe, John Terry (who was on West Ham's books as a youngster before Chelsea) and Michael Carrick.
Anton Ferdinand would be on that team too.
Good luck to the manager who tries to get John Terry, Rio Ferdinand and Anton Ferdinand to work together every week.
Manchester United would be falling off of the pace recently and be a top 10 club, but never mounting a title challenge as alumni from the class of '92 retire one-by-one and the Paul Scholeses, David Beckhams and Gary Nevilles get replaced by the Darron Gibsons, David Joneses and Craig Cathcarts of this world.
Ryan Giggs would still be playing, no matter what universe this is.
And a Chelsea in a world without transfers? Nobody would have never heard of them. Even Ryan Bertrand was originally a product of Gillingham. They would have Jody Morris though so…yeah, nobody would hear about them.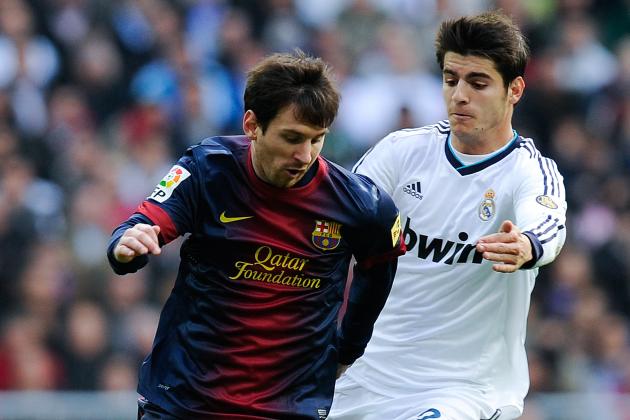 David Ramos/Getty Images

Spanish football wouldn't be much different at all.
Barcelona's La Masia and Real Madrid's La Fabrica are by far the two dominant youth systems in Spanish football.
As stated by Bleacher Report's Michael Cerna in August last year, a present-day side of La Masia and La Fabrica graduates would probably look like this.
Those two sides are strong enough to achieve the legacies that the Barcelona and Real Madrid of the parallel universe where transfers are banned.
But in a world without transfers, neither of the Spanish giants could hold their over-the-top, stadium-filling reveals of new signings and Barca would have never gone through their Zlatan versus Pep saga, which would be no fun for anyone.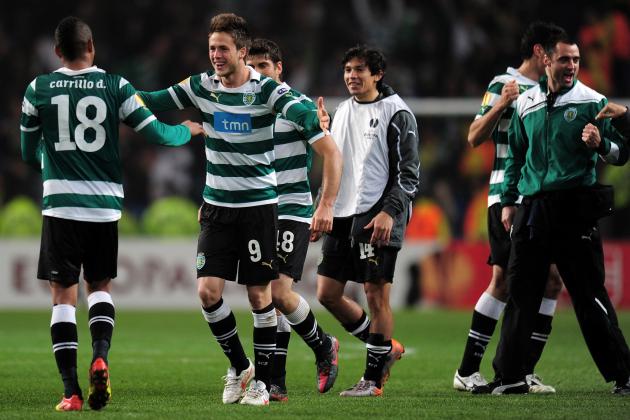 Shaun Botterill/Getty Images

According to a study by The International Centre for Sports Studies, Ajax have the most prolific academy in all of world football in terms of top-flight players who have been coached there.
But FK Partizan Belgrade of Serbia, surprisingly have the second-most successful youth system. Danko Lazovic, Stevan Jovetic, Adam Ljajic and Matija Nastasic are some of the more well-known graduates.
HNK Hajduk Split are third and would enjoy (or not) a ferocious rivalry with Partizan, based on European success and Serbo-Croat tensions. Their team now would include Nikica Jelavic, Darijo Srna and Ivan Perisic. Hajduk would have been at their most dominant during the era when Alen Boksic, Robert Jarni, Slaven Bilic and Igor Tudor all played for them.
After Barcelona, Portugal's Sporting Lisbon's academy is the most prolific and their squad would, depending on a person's interpretation of what a "transfer" is, be home to Cristiano Ronaldo, Simao, Nani and Joao Moutinho.
In fact, most countries in Europe have at least one club that has a great youth system. The Champions League could go back to the time when teams from Romania, Sweden or one of the former Yugoslav republics could make it to the final.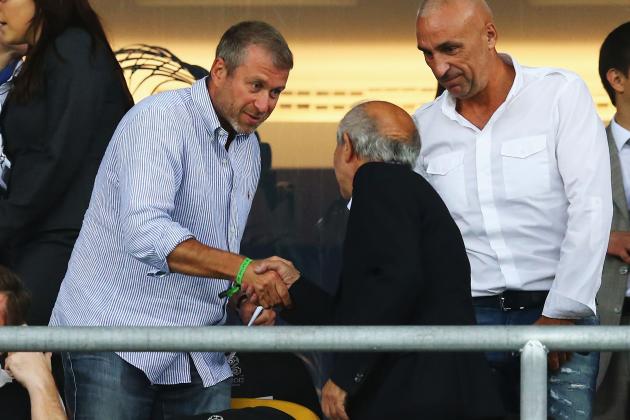 Martin Rose/Getty Images

Whether it is in pounds, euros or dollars, football transfer fees have devalued how much 1 million is in a sub-conscience. When one hears:
"…have signed him for a fee of £1 million."
People think "that's a bargain!" Or if one reads:
"…are rumored to have bit $2 million."
Or:
"… a deal thought to be worth € 3.5 million"
People think "that isn't much."
But it's millions. Millions! How long will it take a normal person to earn 100,000 dollars? Let alone ten times that.
We treat a million as if it's nothing because we're just so used to football transfer fees being in millions. In a world without transfers, a million would mean a million, not a handful of nuts and raisins.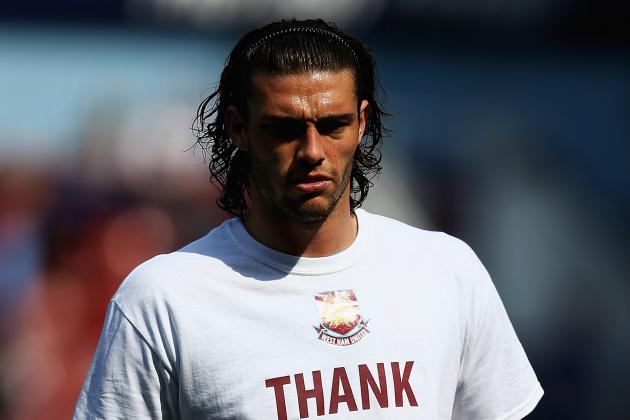 Matthew Lewis/Getty Images

On January 30, 2011, Andy Carroll was known as a promising and powerful striker at Newcastle United.
On January 31, 2011 Kenny Dalglish and Liverpool FC came along with a bid of £35 million and completely Emile Heskeyed him.
They turned him into a joke within the football world.
Despite now being a West Ham United player and being bought for a fee £20 million less, that £35 million price tag will never leave him.
At West Ham, or the club he plays for after West Ham, or the club he plays for after that, when he has a bad game someone will scoff and say "and he's worth £35 million!"
They will mock him, because he isn't. Andy Carroll, for all his faults, will never be worth £35 million and that ridiculous price tag has, in effect, ruined his career and reputation.
In a world without transfers, he'd still be at Newcastle and he would still have his dignity. Well he would, until we all discovered his Bebo account again. (Yes, that is really, Andy Carroll's Bebo account.)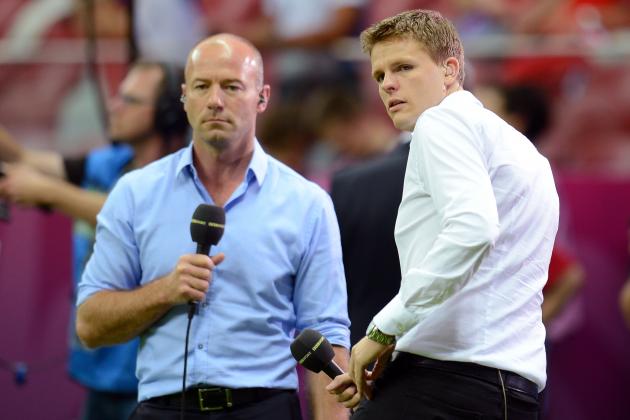 Shaun Botterill/Getty Images

In a world without transfers, what on earth would we talk about during the summer? The weather? Other sports? Our loved ones?
Get lost!
The summer without football would be long and dull. Every football writer in the world would be out of work and on the brink of a full-scale breakdown.
Yeah, we'd have an international tournament, but they only last a month or so. Just football matches isn't nearly enough to fill the void left by the end of the football seasons for a football fan.
We need football transfer news, football transfer rumours and bare-faced football transfer lies some 14-year-old has made up on a Twitter account which claims to be a "football agent in the know."
Because that's what rich football agents (who wouldn't be needed in a world without transfers) do in their spare time, just tell people about transfers that never materialize on Twitter, just so they get more retweets and followers.
Where were we? Oh yeah, that's what world football would be like if there was no such thing as transfers.
What do you think the biggest change would be? Your thoughts in the comments below please.