The 10 Most Consistent Fighters in MMA Today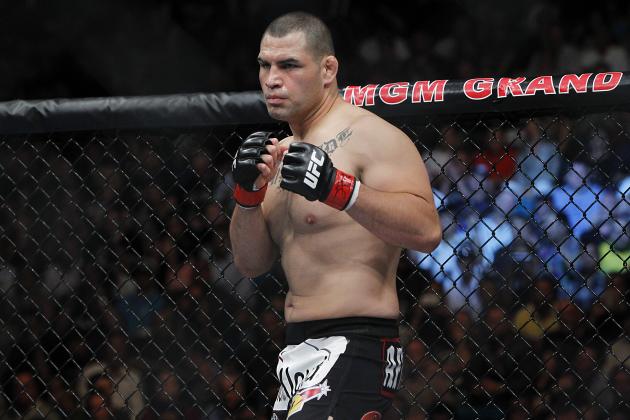 Gary A. Vasquez-USA TODAY Sports

In a sport often decided by split second decisions, consistency is an unlikely word to be associated with even the best fighters in the world.
But through adversity and sheer skill, a core group of mixed martial arts combatants have displayed the ability to perform to a tee.
From former champions to current titleholders, elusive strikers to powerful wrestlers, these names have remained atop their respective divisions for a reason.
Here are the top 10 most consistent fighters in MMA today.
Begin Slideshow

»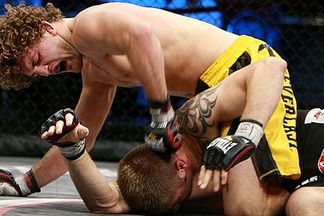 cagepotato.com
Despite being criticized as boring or irrelevant when it comes to world rankings, Bellator welterweight champion and wrestling standout Ben Askren has become one of the most consistent in the sport over the last few years.
Similar to pound-for-pound runner up and UFC welterweight champion Georges St-Pierre, Askren uses a dynamic base with powerful takedowns to dominate any and all in-cage action.
In the past he has been accused of laying and praying. But if there's any indication of Askren's budding consistency, it's his ability to throw an opponent to the canvas, gain top position, reign down strikes and do what he needs to in order to keep the belt around his waist.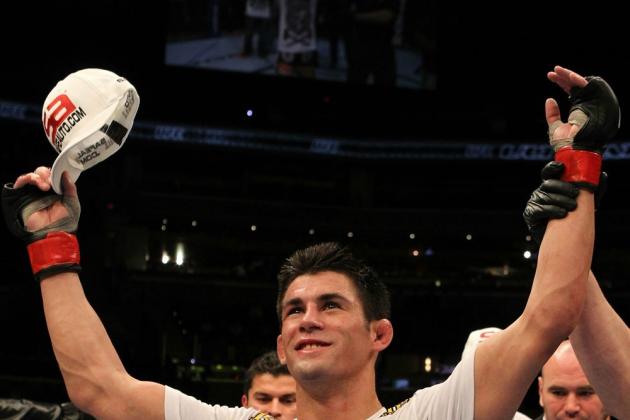 fightday.com
If health was a foundation of consistency, UFC bantamweight champion Dominick Cruz wouldn't sniff this list. But, for the sake of argument, lets say it isn't.
Instead, Cruz's ability to avoid takedowns, pepper opponents with a ridiculous reach and beat the very best contenders at 135 pounds rounds out his perennial potency.
People tend to forget how good the 28-year-old truly is because of his tendency to ride the pine, but make no mistake about it, Cruz is one of the most well-rounded fighters out there and it shows whenever he takes center stage.
Jayne Kamin-Oncea-USA TODAY Sports

With weaponized elusiveness and tailored counter-punching, Lyoto Machida has evolved into one of the toughest outs in MMA.
From his ability to dodge the most dangerous strikes in the game to packing unheralded power in each one of his limbs, "The Dragon" has successfully taken his elusiveness to the next level through perennial consistency.
Fighters can talk all they want and train every way they can, but until they step inside the Octagon to take on the Brazilian practitioner, they'll never know how difficult it is to touch his chin and escape each round with their consciousness intact.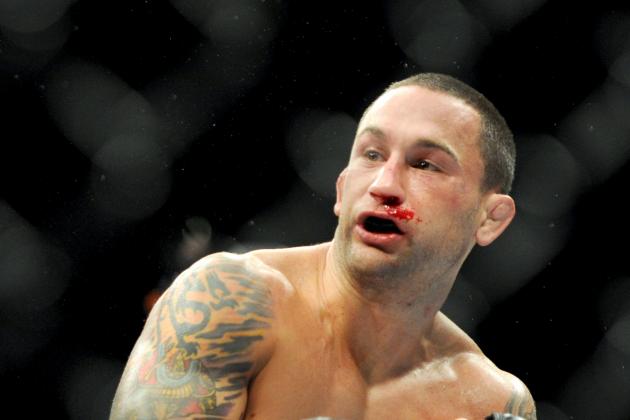 Jayne Kamin-Oncea-USA TODAY Spor

For Frankie Edgar, a fighter who has grown accustom to fighting the big fight, consistency is something truly needed to perform at his level.
But for the former UFC lightweight champion, his level of adorned work is not measured by numbers or perfected punches. Instead, Edgar's willful consistency is tracked through heart and determination; two things that ever true champion needs to possess.
By encompassing both of these naturally fueled attributes, "The Answer" has built a legacy as one of the best gamers in the sport. Not to mention his dynamic footwork, iron chin and crisp boxing.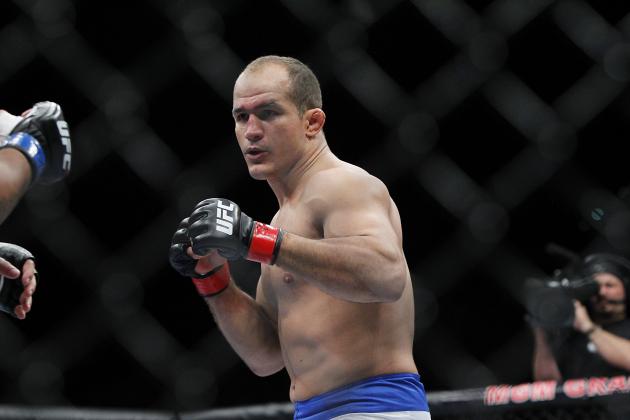 Gary A. Vasquez-USA TODAY Sports

There's never been a heavyweight to possess the well-rounded boxing that Junior dos Santos does. That's just a fact.
But what makes dos Santos' track record even more prominent is not his ability to just throw punches, but it's his ability to throw them even though his opponent knows they're coming. That's something that most fighters don't possess; the ability to implement a transparent game plan.
In the Brazilian's case, each and every one of his opponents know that he's going to try to stand, feed off his range, launch combos and try to take their head. Unfortunately, they can't stop it.
That's consistency at its finest, and most deadliest.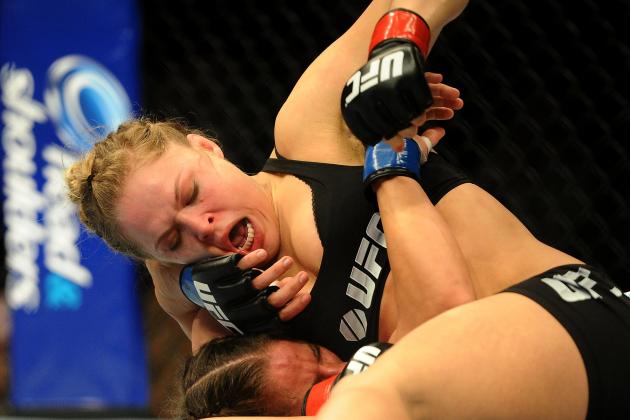 Jayne Kamin-Oncea-USA TODAY Sports

One look at Ronda Rousey's resume and it's easy to see why she makes this list. Truthfully, with seven-straight wins by first-round arm bar, it would be a crime to leave her off of it.
Currently the consensus No. 1 women's fighter in the world, "Rowdy" has snapped every limb in her way in order to get to the top and reign supreme.
She doesn't hide the fact that she's a world-renowned Judo fighter, or the fact that she intends to submit her foe by arm bar. Instead, she maintains an elite training regiment, prepares herself for a war every time she steps inside of the cage and never doubts her ability to finish an opponent early.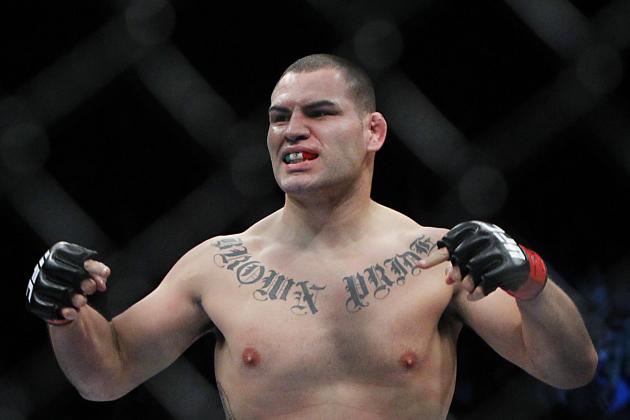 Gary A. Vasquez-USA TODAY Sports

Like an old Ford fueled by the best oil in the world, Cain Velasquez's motor never dies. It's truly something special and an entity that has separated him from every other heavyweight fighter on the planet.
Velasquez has used his high motor in the past to pounce on unsuspecting giants, wear them down, pound their skulls and make them wish they had taken a less-ravenous opponent.
At this point in his career, considering his age and overall evolution as a fighter, it's possible that Velasquez will end his reign as the best heavyweight of all time.
His ground-and-pound is just that potent and that consistent to do so.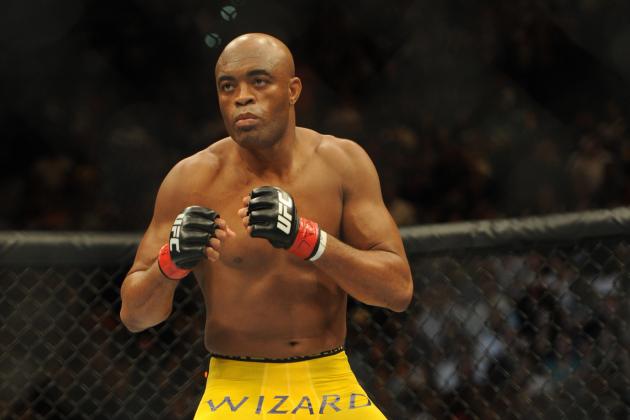 Jayne Kamin-Oncea-USA TODAY Spor

Despite recently losing his UFC middleweight championship to a hungry and very underrated Chris Weidman, former pound-for-pound king Anderson Silva still ranks amongst the best when it comes to consistency.
Sure, he has his moments where dropped hands and cocky head movements make him a ballooned target, but for the most part, Silva is untouchable on his feet.
And even though his ground game is suspect, he's never been finished off his back in the UFC. So despite the recent hiccup, "The Spider" remains a perennial contender fueled by greatness.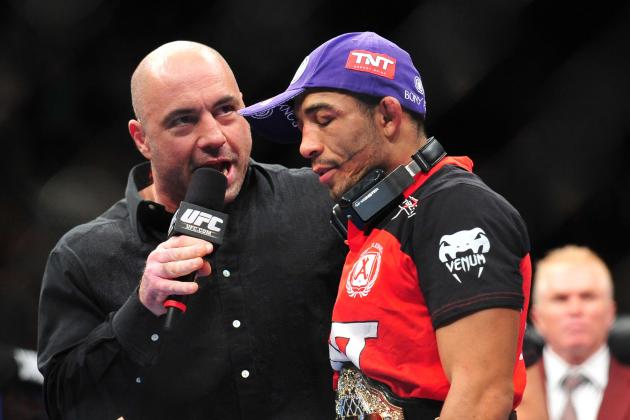 Gary A. Vasquez-USA TODAY Sports

As one of the best fighters in the world, Brazilian phenom Jose Aldo always seems to be on the top of his game every time he steps inside the Octagon.
Now, while his conditioning isn't flawless, his strength, versatility, timing and finishing ability are. So just when you think a top contender has what it takes to knock off the king, remember who you're talking about.
The scary thing is that we have yet to see the best that Aldo has to offer. Let's just hope he racks off numerous title defenses at featherweight before pulling the trigger on a divisional departure to lightweight.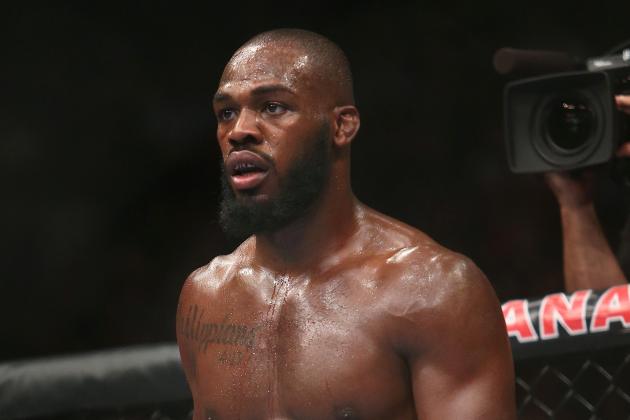 Tom Szczerbowski-USA TODAY Sports

In just a few years, Jon Jones is going to be MMA. MMA is going to be Jon Jones. There's really no way around it.
From sensational striking to unflappable takedown defense, "Bones" has slowly picked apart the very best light heavyweights in the world.
Each and every one of his fights ends in dramatic fashion on the back of patient punching, strong grappling, intelligent countering and skillfully mastered elbows.
If age and consistency have anything to do with it, Jones will remain a UFC champion for quite some time.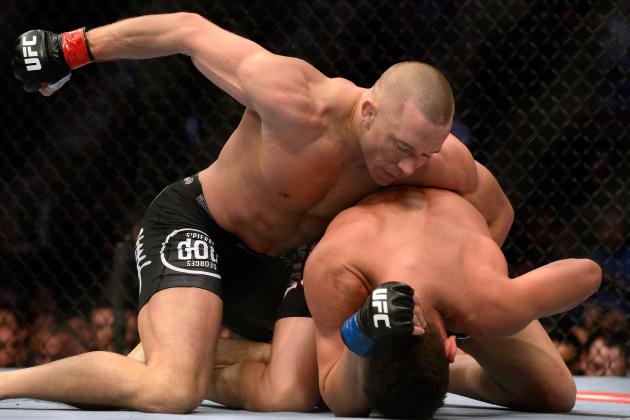 Eric Bolte-USA TODAY Sports

Through the years, Georges St-Pierre has cultivated himself into a well-rounded wrecking ball.
Whether it's his improved striking or his world-class takedown capabilities, GSP never seems to be outmatched. Even against the most powerful strikers and talented submission experts, "Rush" always seems to be in control.
Some critics have grown tired of St-Pierre's strict game planning and obvious unwillingness to try to end a fight, but you have to respect the nature of the game. To remain the UFC welterweight champion, you have to grind away until there's nothing left.
GSP has done just that.
For more UFC/MMA news and coverage, Follow @DHiergesell