Phil Mickelson survived challenges from Henrik Stenson and JB Hansen before a playoff with Branden Grace to win the 2013 Scottish Open, his first European victory after 20 years. Mickelson almost let the tournament slip away with a bogey on the 72nd hole, but he recovered to win on the first playoff hole.

Phil Mickelson, ladies and gentlemen. He's your 2013 Scottish Open champion, beating Brendan Grace in a playoff after three-putting 18.

— Golf World (@GolfWorldUS) July 14, 2013
As ESPN Stats and Info notes, it had been a long time since Mickelson found himself the winner of a European event.
Phil Mickelson: 1st win in Europe in 20 years (won the Tournoi Perrier de Paris - a Challenge Tour event in 1993)

— ESPN Stats & Info (@ESPNStatsInfo) July 14, 2013
The victory gives the American some welcomed momentum heading into the Open Championship next week. The season's third major is wide open, and given his ability to work his way around the course this week, he definitely belongs among the top few choices at Muirfield.
Let's take a look at the final leaderboard for the tune-up event, followed by a recap of the final day of action in the Scottish Open, which featured several twists and turns.
Final Leaderboard
| | | |
| --- | --- | --- |
| Finish | Golfer | Score |
| 1 | Phil Mickelson (playoff winner) | -17 |
| 2 | Branden Grace | -17 |
| T-3 | JB Hansen | -15 |
| T-3 | Henrik Stenson | -15 |
| T-5 | Martin Laird | -14 |
| T-5 | Gareth Maybin | -14 |
| T-5 | John Parry | -14 |
| T-8 | Nicolas Colsaerts | -13 |
| T-8 | Raphael Jacquelin | -13 |
| T-10 | Marcel Siem | -11 |
| T-10 | Peter Uihlein | -11 |
For complete order of finish, visit the European Tour's official site.

Day 4 Recap
The star-studded final pairing of Henrik Stenson and Phil Mickelson dominated the headlines coming into the round. Both came out of the gates slow in the fourth round, however, giving other contenders a chance to make a charge.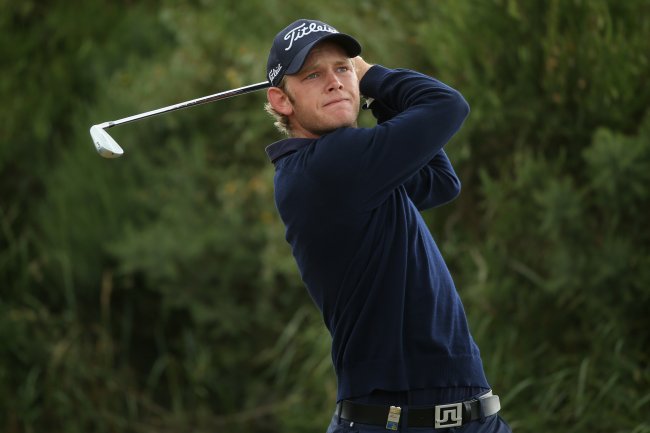 Andrew Redington/Getty Images
JB Hansen made his move in remarkable fashion, carding a quadruple bogey on the second hole. It took him nine shots before the ball finally found the cut, and it looked like—at least at the moment—his hopes of winning were gone.
Not so fast. The Danish star proceeded to rattle off five straight birdies after the setback. In other words, he actually played the first seven holes at one-under par despite the quadruple bogey. An extraordinary turnaround when his round could have easily plummeted.
JB Hansen made a quadruple-bogey 9 on the second hole at Castle Stuart, then went on to birdie five consecutive holes. Golf!

— Ashley Mayo (@AshleyKMayo) July 14, 2013
Mickelson started with an interesting front nine of his own. He started with a double bogey and then birdied the hole where Hansen carded a nine. He gave the shot right back with a bogey on three before knocking in three straight birdies and finding some consistency.
The story was much of the same for Stenson, who entered the round with a two-stroke lead at 16-under par. He had two bogeys and two birdies on the front nine, which would normally be an acceptable start, but the scoring conditions allowed the field to catch up.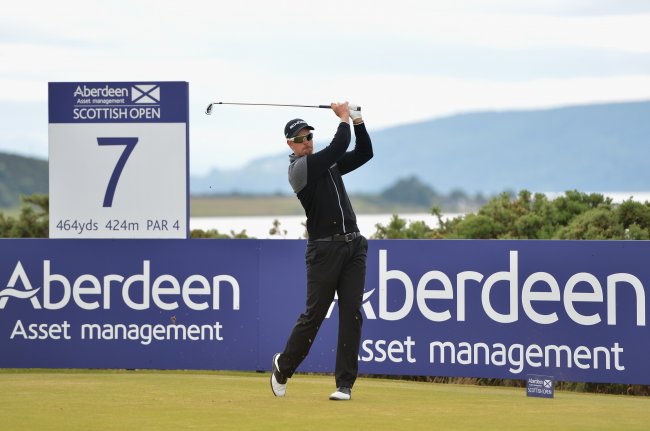 Warren Little/Getty Images
Although the wild scoring swings started to fade away on the back nine, the drama didn't stop. Stenson, Mickelson and Hansen continued to battle at the top with numerous players within striking distance, including Branden Grace and John Parry.
At the moment Hansen tapped in his bogey putt at 15, there was a three-way lead at the top. Every time it seemed like one golfer might start pulling away, the field or the course would reel him back in.
JB Hansen's run of birdies & pars following a quad on 2 comes to an end with a bogey. Drops into 3-way tie at -17 with Mickelson & Stenson.

— Adam Schupak (@GolfweekSchupak) July 14, 2013
Mickelson quickly broke the deadlock with a birdie on No. 14. It marked the third birdie in a four-hole span and gave him sole possession of the lead, one ahead of Stenson and Hansen.
Grace quickly joined the group at 17-under par with a birdie at the 16th. It put three players within a stroke of the leader until a second bogey in three holes dropped Hansen out of the pack.
Update: Phil Mickelson (-18 thru 16) leads by Henrik Stenson & Branden Grace by 1 at #ScottishOpen - Scores: http://t.co/Uv3WFhoiCF

— Golf Channel (@GolfChannel) July 14, 2013
Stenson followed suit with a bogey of his own at No. 16. He never looked comfortable lining up the short-range putt, and it lipped out, leaving him two back of Mickelson, who saved par.
It left Mickelson and Grace to battle for the victory. The American made a crucial putt on No. 17 after a poor tee shot left him in some trouble to hold the lead heading to the final tee.
That's a pretty brilliant up and down by Phil Mickelson. Still puzzles me how the world's best wedge player isn't also a great links player.

— Jason Sobel (@JasonSobelGC) July 14, 2013
He watched as Grace could only muster a par on the final hole. Mickelson decided to play it safe on the par-five finishing hole from there, laying up and putting himself in perfect position to get the necessary par.
The decision didn't pay off, however. Mickelson was a little too aggressive on the first putt and left himself a true test for the victory and couldn't convert. It dropped him to 17-under and set up the playoff with Grace.
Whoa, so it's a playoff. Phil Mickelson and Branden Grace. Par at 18 seemed to be a formality for Phil, but he three-putted from 20 feet.

— Shawn Davison (@ShawnDavison15) July 14, 2013
So Mickelson and Grace headed back to the tee at No. 18.
Using a more aggressive approach, which is more natural for him, Mickelson made a couple clean strikes and left himself just a tap in for birdie. Grace was then forced to attempt a long birdie putt to match.
He couldn't convert, and Mickelson claimed the 2013 Scottish Open title.