5 Ways the Gold Cup Will Benefit the USMNT's World Cup Campaign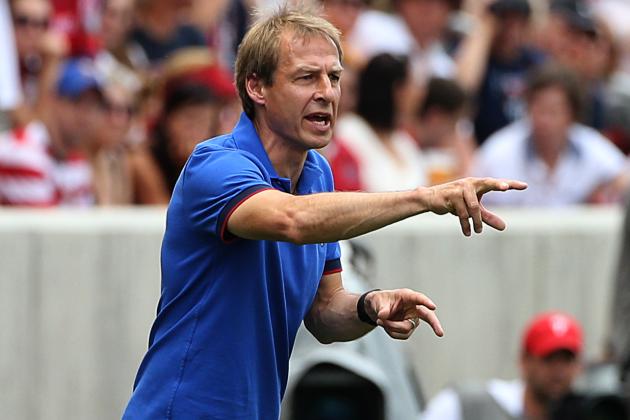 George Frey/Getty Images
The wizard weaves his spell.
The USMNT steamrolled CONCACAF midgets Guatemala, Belize and Cuba. We could rightly expect this of our national team, though history demonstrates that the Nats often play down to the level of their competition.
Jurgen Klinsmann's team will get a slightly sterner test when it faces World Cup qualifying foe Costa Rica in the final game of group play and move on to the second round of the Gold Cup.
Even though version 2.0 of the USMNT is performing at a consistently high level, only a handful of these players will be on the final World Cup roster. So what benefit can the U.S. Men's National Team possibly get from blowing out overmatched CONCACAF minnows?
Or, more importantly, how does the Gold Cup tournament advance the cause of the U.S. as they finish qualifying and preparing for the FIFA World Cup finals in Brazil?
Begin Slideshow

»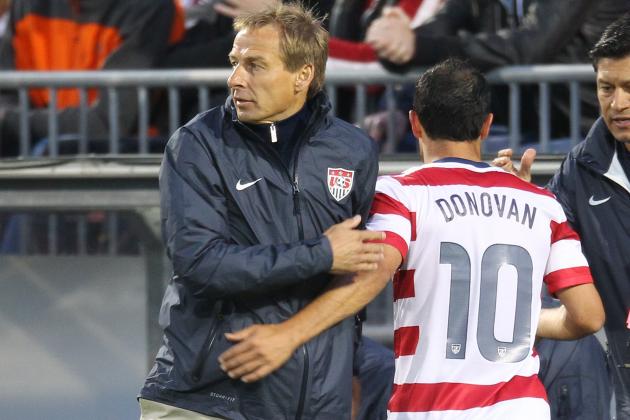 Tom Szczerbowski/Getty Images

The Gold Cup is a ready-made remedy to the chasm everyone imagined between Jurgen Klinsmann and Landon Donovan. So convenient, in fact, it makes you wonder if the two parties had this planned all along.
Perhaps the tension everyone imagined was simply these two agreeing ahead of time to get Donovan back on the team at this tournament while maintaining Klinsmann's rightful control of his team.
It would have truly undermined Klinsmann's authority if he had to admit last fall that Landon Donovan could walk back on to his team any time. But a player of Donovan's caliber and experience—all-time USMNT leader in goals and assists, three World Cup finals—must be on the U.S. team if he wants to play.
Donovan knew this, and both men took the high road: Klinsmann by saying that the door is always open, Donovan by saying he knew he'd have to earn his way back on the team.
Both men were aware of this Gold Cup date on the calendar, and it allowed the coach and his player the opportunity to both get what they needed:
Donovan got his sabbatical, six weeks to get his legs back and a chance to lead a talented reserve side against competition similar to what the team is seeing in the Hex.
Klinsmann confirmed his control over the team and looked magnanimous doing it. Plus, he gets one of his best players back for the final four Hex qualifiers.
To pull this off, Klinsmann simply required Donovan to show the critics that they were wrong about his motivation and drive. Landon seems only too happy to oblige.
Make no mistake, Donovan isn't trying out for Klinsmann at the Gold Cup; the coach already knows what his player can do. Donovan is trying out for the rest of us, and that's a rather nifty challenge issued by the coach to a player who only six months ago seemed to have nothing left to play for.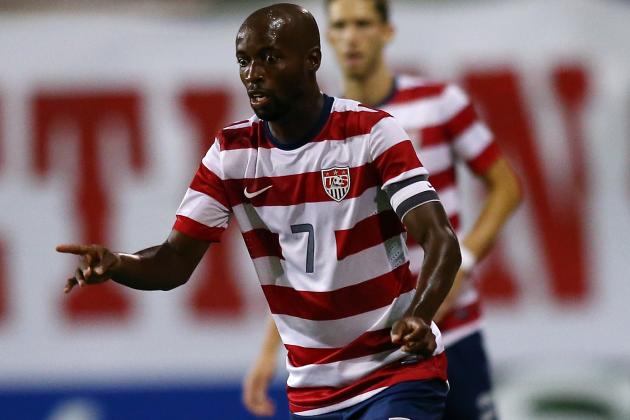 Jonathan Ferrey/Getty Images

Many of us USMNT fans will shudder at the notion of DaMarcus Beasley starting at left back for the U.S. in Brazil. By making Run DMB his captain during the Gold Cup, Klinsmann is clearly signalling that the World Cup veteran has solidified a place on the World Cup roster.
Let's hope that our fears are unfounded and Klinsmann's trust is well placed.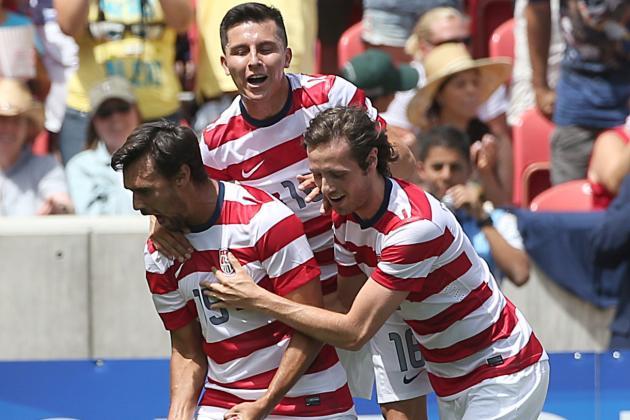 George Frey/Getty Images

This is already the deepest national team player pool ever assembled, and the Gold Cup is giving Klinsmann the opportunity to raise the water level in the pool.
Klinsmann loves to challenge his players, either to better themselves or to beat out other players for a spot on the field. The players who just completed a run of five unbeaten games in World Cup qualifying were no doubt feeling pretty good about themselves after three straight Hex wins.
How better to keep that starting eleven from becoming complacent than to run out an entirely different group of players who are just as dominant?
Landon Donovan will return to the first team when qualifying resumes the first week of September. Chris Wondolowski, who is running away with the tournament's Golden Boot, may join him on that team. Stuart Holden and Herculez Gomez are showing that they are back from injury and ready for the first team again.
Waiting in the wings of a crowded pool of midfielders are youngsters Joe Corona and Mix Diskerud, plus a resurgent Jose Torres.
The Gold Cup may muddy the picture of who will be on the final 23-man World Cup roster. But that's a good thing.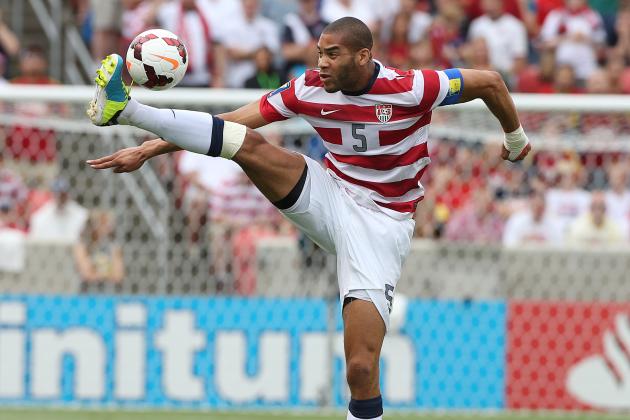 George Frey/Getty Images

Oguchi Onyewu is a beloved figure in U.S. soccer, but the big man's bad luck with injuries and club teams have limited his opportunities with the national team. Unfortunately, the Gold Cup isn't helping.
Gooch is consistently a step slow against this lesser competition. This condition was particularly evident in Cuba's lone goal when a mediocre striker ran right past the American center-back to slam home an easy finish.
He won't be back in the fall, and neither will Edgar Castillo, who also contributed to the Cuban goal. Castillo has added little to the U.S. attack and is proving to be a defensive liability.
Kyle Beckerman must be one of Klinsmann's favorites, but he too will not be back in the fall unless some tragedy befalls the Nats' other holding midfielders. He has simply shown too many times that he doesn't excel at the international level, no matter how hard he works in practice.
Brek Shea may have played himself out of contention for the World Cup roster at this tournament, but he will at least have the opportunity to play in the EPL and perhaps turn his form around. No one is holding their breath.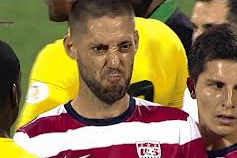 You can tell a lot about a team's character if it can win a blowout graciously. It's one of the hardest things to do in sports.
Anyone who has played team-league sports has been in a blowout, on either end of one and probably both.
Some teams are very gracious about it, giving the loser enough respect to play hard but acting scrupulously within the rules and demonstrating good sportsmanship. Other teams get in your face and play dirty while they pile up the score.
So far the Americans have been very gracious in blowing out lesser teams. This demonstrates something positive about the team's coaches and leading players—maturity, concentration, self-control and leadership are all important qualities for a World Cup team.
The Gold Cup also provides an opportunity to further sap their Hexogonal rival's morale while building confidence with four qualifying games remaining.
While it's true that most of the current U.S. squad will not be on the final World Cup roster, the lessons learned by the players who do make the team, as well as the coaching staff and regular first-team players watching from a distance, could markedly improve the Nats' chances of making a long run at the 2014 finals.